Travel Gear Advice for people who want to Enjoy their Trip.
Our goal is to provide travelers and backpackers with detailed information about gears and accessories for travel, along with our recommendations of the products that stand out as the best of the best.
We aren't necessarily looking for the most expensive or feature-packed gears. Rather, we strive to help travelers and backpackers make the right decisions when it comes to making their trips comfortable and pleasant.
Who We Want To Help
Life can get busy and hectic, and most travelers or backpackers don't have the time to spend hours upon hours researching the best possible gears to take on their trip. That means they are left to
rely on website reviews, which are often loaded with paid reviews which skew the results,
rely on word of mouth or
choose based on a company's advertising. These options make it difficult to choose the best gears for their specific trips.
Your Trip is absolutely about you
Anybody can look up the features and specs on a particular gear. You might even be able to determine the quality of a gear if you happen to know a thing or two about the features and metrics used to measure it.
What is more challenging, and more time-consuming, is comparing dozens of different gears to find the best one. More often than not, travelers and backpackers decide to settle for a less-than-optimal but "good enough" choice.
That's where we come in.
We have a team of travel enthusiasts and digital nomads who are so passionate about travel and how can we make the overall trip comfortable for others. Our gear selection process helps in identifying the right and most appropriate gear for a particular journey.
We typically spend up to 40 hours—and in some cases significantly longer—researching and writing a single review article. We look at a gear from top to bottom to find features, expert articles, consumer reviews, and our own firsthand testing and expertise to determine which product or products are the absolute best choice for taking on next trip.
Travelers and backpackers who are having difficulty choosing which gear to take on next trip will find our list of top and best gears to be particularly beneficial.
At onebagger.com, we are very optimistic that our top and best lists will provide travelers and backpackers with a more focused source of information on what they can buy. This makes shopping for the right gears a lot easier.
How We Determine Which gear Is Best
Determining the "best" gear is not as straightforward as some might think. While some gear categories have concrete features that can be compared against one another, other gears aren't so straightforward.
In order to measure qualitative information, we draw on research and conversations with experts to narrow the field of gears.
Meet our Team
Kate Mark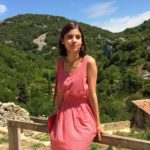 I'm an editor who's worked with bestselling authors and some of the world's biggest publishers.
I travel most of the year and therefore work as a digital nomad. I also enjoy surfing and kiteboarding.
---
Noah Smith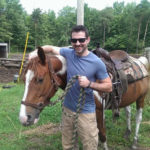 Over the last decade, I've written everything from children's books to marketing copy to optioned screenplays. With a BA in Literature, I'm trained in the science of writing.
I love to travel and blogging is my passion. I love to climb and ski.
---
Amit Singh
Hi, I am the content manager for Onebagger.
I also like to blog from time to time.
I have traveled to 13 countries so far and looking forward to completing my lifelong dream of visiting all the countries at least once.
---