Things to Keep in Mind When Preparing for Boating Exam in 2022
Boating is an adventure for everyone. From the first mariners that set sail to discover new worlds to the stressed-out people who want to have fun – boating is something that always refreshes your mind, takes out all the negative vibes, and makes you appreciate every second of your life.
Although it counts as an entertaining activity where you are spending your money and time, its importance is far beyond just that. An activity that refreshes your soul, kills every bit of stress in your mind, and prepares you to get back to your daily routine is certainly not an ordinary activity.
Everyone should invest as much as they can in such recreational activities because of their positive impact on mental, physical, and physiological health. However, it is important to keep safety precautions in mind when enjoying them.
Boating also has a few safety concerns needed to be dealt first. A boating license is, therefore, required to minimize all such concerns. Here are a few things you must keep in mind when preparing for a boating test:
Different Province Requirements
It is important to understand here that every province has its own requirements when it comes to operating a powerboat, sailboat, or even personal watercraft. The license required by province is actually a proof that you know the stuff related to safety and are eligible to drive a boat. Every province has its own requirements and you will need to read on the website of the relevant department.
Select the Mode of Study
Study for the boating test is not a big deal at all. Anyone can ace it by spending a little time preparing for the test. The interesting thing about the boating license exam is that you can study for it in person as well as online. You can also choose the learning method that best suits you. Keep it in mind that both are equally effective methods of learning.
Be Ready to Spend Money
Just like the requirements, course fee also varies from province to province. Be sure to search for the course fee and be ready to take some amount out of your budget to get your boating license. It is definite that you will never regret spending on this matter. It is said that a little money spent on your own health goes a long way.
Learn Everything Related to Boating
Boating is an activity that requires the person to be intuitive, focused, and calm. A person who wants to be a sailor needs to acquire all these three aforementioned qualities as he is not only responsible for his own life but for others as well. It is, therefore, crucial to learn everything thoroughly, so that when you're out sailing, you don't make any mistake.
Practice Before Taking the Exam
The practice is the key to pass every exam. It is better not to underestimate the boating license exam and practice before you sit for it. There are many online sites that offer mock exams. You can visit aceboater to practice for the exam. You should go for the exam only if you think you are now well prepared for it. The exam will tell about the extent of information you have retained.
However, it is after passing the second test that you would know whether you are eligible for operating the boat safely or not. The exam is easy and comprises of simple questions about the port side, hypothermia, and boating in stormy weather.
Written By Guest Author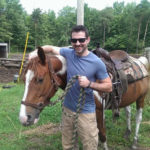 This is a Guest Post. To submit your post, just contact us.