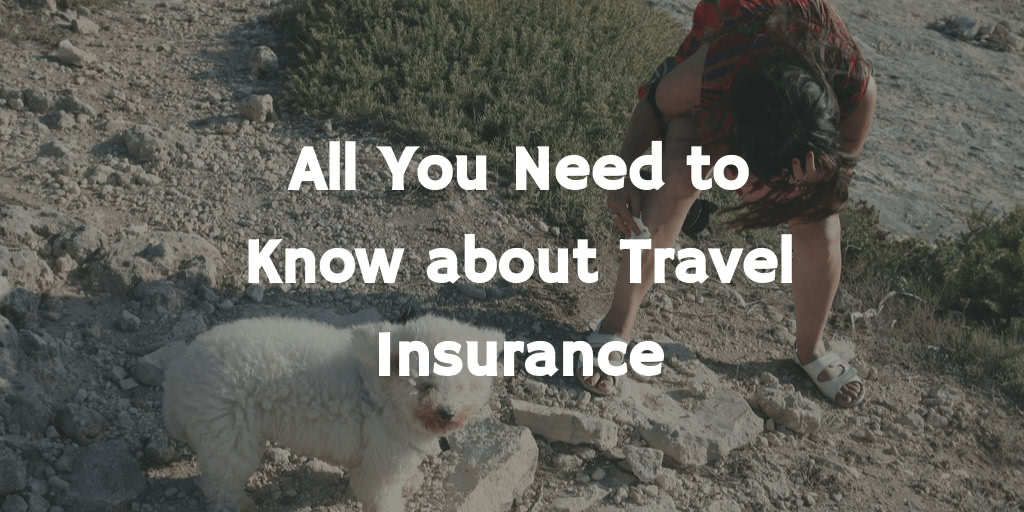 All You Need to Know About Travel Insurance in 2022
Imagine getting sick on vacation? Like really sick. Imagine being 600 miles from home without insurance or medical cover?
That is among the worst nightmares of travelers like us.
Until recently, I had never thought of travel insurance. I suppose you can call it nativity, but no one really thinks of getting sick whilst they're on holiday. At least not sick enough to have to go to the hospital.
But despite how lucky you may think you are, there is a possibility that you can get dangerously ill on vacation. And when you're up to your neck deep in hospital bills because your domestic insurance doesn't cover you… You will hate yourself.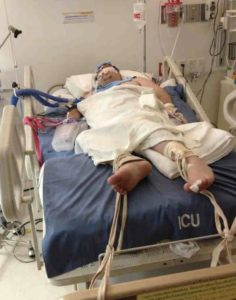 A British Friend in Thailand Hospital After Heart Attack
I remember when I stumbled across some stories of people who had gone abroad and caught serious illnesses. Their hospital bills were thousands of dollars and they didn't have insurance to cover them on vacation.
Some of them even died because they didn't have enough money to get their hospital to discharge them and travel back to their home countries to get further treatment.
That's tragic.
Nowadays before every trip, I make sure I'm insured and I can travel worry-free. Unfortunately, like with all other types of insurance, it can be overwhelming to pick the right plan. It's like a maze you have to learn how to navigate. And that's why I'm offering my advice.
When to buy Travel Insurance?
As soon as you make a deposit on your trip, buy your insurance. Many insurance companies have some fine print when it comes to when your insurance plan becomes effective. A date you must keep track of is your 'initial trip deposit date'. This is when your plan will be active from and most insurance companies require you to buy an insurance plan within 10-14 days of that date.
Where to buy Travel Insurance
If you type in 'travel insurance' on google you're likely to see a mass of links to different sites and it will confuse the heck out of you. Instead, just consider three things;
Buying from your travel company
Travel companies are there to serve you, hence many of them offer insurance directly to their customers. Sometimes you can find a good deal, but its best to do your research on other insurance plans as well.
Buying it Directly
The bigger companies like World Nomads and Travel guard sell their plans directly to their customers. If you know your stuff and have a trusted plan, then, by all means, go for buying your insurance directly.
Buying it through an agent or third party
This limits some of the work you have to do to find your own travel insurance. Let an agent do the work. They may even advise you on the best rates and plans. Sites like Travel Insurance Review and Squaremouth are good sites for finding travel insurance advice as well.
Things to remember when buying Travel Insurance
Medical cover
Hospitals are so expensive! You can spend one night in hospital in places like Spain and France and pay up to $ 3,500. I would suggest having a medical cover on your plan that covers you up to $ 2 million. Some of the most basic plans have this but it is always good to double check to ensure you're well protected.
Missed Flight cover
I had a friend whose airport transfer shuttle broke down and caused her to miss her flight. She was livid, but also very lucky to find out that she was covered by her travel insurance. Usually, insurance companies will only compensate you for an event you couldn't reasonably avoid. Don't think you'll be paid for sleeping in too long and missing your flight.
Lost Luggage
I once came home from my travels to Europe. Unfortunately, my bags did not come with me. After a lot of complaining, my airline eventually found my bag and it was delivered to me in 2 weeks. It sucked, but I know it could have been worse. If my bags had actually been lost I don't know what I would have done. I didn't have insurance at the time.
Most travel insurance plans come with a per person baggage cover of about $1000, which should be adequate for you. Also, make sure you don't put your valuables in your checked luggage. That's a rookie mistake.
Mobile phone cover
I, personally can't leave my smartphone behind when I travel. It's my GPS, my alarm clock, my watch, it's like my whole life. It's uncommon for travel insurance to cover phones, but there are some that offer gadget insurance. With this, I usually cover my laptop, my tablet, and my phone. I think the extra you pay is far less painful than the regret of losing one of your gadgets.
Activity cover
The great thing about travel insurance is that it covers some of the activities you do whilst you're abroad. If you're injured tripping over a rock on the beach, most insurance companies will cover you. Some companies even cover some extreme sports activities.
The devil is in the details of your plan, make sure you read the details thoroughly to make sure you're covered for the activities you're planning on a vacation.
Always get proof
Unfortunately, you can't just casually chat with your insurance and tell them you've been robbed and they'll pay out immediately. There's always some red tape with these things and you'll need proof of your claim. If you have proof that your flight got delayed, or your bags got lost then it makes the claims process so much easier.
How much should I pay for Travel Insurance?
There is no magic number for how much you should pay for your insurance… it's completely up to you. I read somewhere that travel insurance typically costs 4-8% of your trips prepaid refundable cost. Of course, every plan is different for different people. I'd say that you should concern yourself with the benefits of the plan. Cost can be deceiving.
Travel Insurance is Important!
Lastly, bear in mind that no insurance plan will ever cover anything. The best advice I can give you is to do the research and read the fine print. Don't end up in the wrong situation, in an unfamiliar place with no way to protect yourself. Get travel insurance!
Written By Kate Mark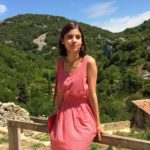 Kate is a mid-lifer who quit a growing corporate career to reawaken her passions and her lifelong dream of traveling the world.