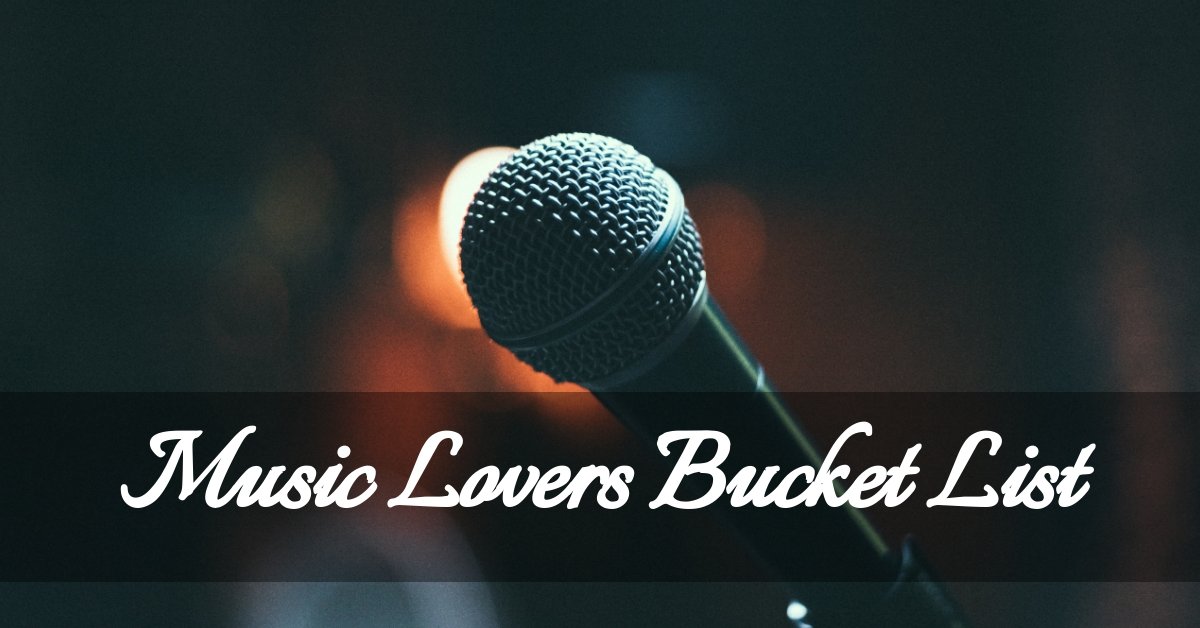 Bucket List Destinations for American Music Lovers in 2022
Music fans, take note. It's time you put your fandom to the test and take to the open road to visit some of America's most lauded music destinations. These are the places where some of the country's greatest artists got their start and hit it big. With locations steeped in music history, these destinations are must-sees for any serious music fan.
Chicago
Image via Flickr by romanboed
After World War II, many African-Americans migrated from the South and settled in the Midwest. In the years that followed, the distinctive sound of "Chicago Blues" developed thanks to innovative musicians like Muddy Waters and Buddy Guy. Consider visiting Chicago during the annual Chicago Blues Festival to see a massive celebration of the city's musical roots. In addition, the Green Mill in Chicago's Uptown neighborhood is a must-visit music venue for any blues fan.
While the Chicago Blues is still alive and well, Chicago is also known for more modern bands. Alt-rock musicians Wilco and the Smashing Pumpkins originated in the Windy City, and Chicago is known for its innovative house music. Classical music fans will also adore the city's diverse performance houses, from Symphony Center to the Church of Beethoven in Oak Park.
Nashville
Image via Flick by Adam Simmons
There's no better place for popular country music than Nashville, Tennessee. Nicknamed "Music City USA," Nashville is unique in that it's known for cultivating some of the hottest country music stars in the country. This is a city that is dedicated to music, and you won't have to go far to find it. Follow this Nashville city guide, which recommends visiting the Grand Ole Opry and seeing a show at the intimate, 90-seat Bluebird Cafe. 
If planning ahead to snag tickets isn't your scene, don't worry. Free music can be found every night on Lower Broadway, where honky tonks line the street and walking down the sidewalk is a sometimes overwhelming cacophony of rock, country, and blues. Slip into any bar to catch a few minutes of the act before moving onto the next, or plunk down in a seat and while away an entire evening.
New Orleans
Image via Flickr by szeke
As the birthplace of jazz, New Orleans earns a top spot on any music enthusiast's bucket list. In the late 19th and early 20th centuries, the cities' African-American communities were experimenting with new sounds and rhythms. The result was jazz, which led to the emergence of renowned artists like Louis Armstrong, who was born in New Orleans in 1901. 
Jazz aficionados and culture seekers won't want to miss the New Orleans Jazz and Heritage Festival, which takes place for seven days each spring at the Fair Grounds Race Course, ten minutes from the French Quarter. New Orleans may be known for its jazz, but it has seen no shortage of influential musicians in other genres, including Britney Spears, Fats Domino, and Lil Wayne.
Detroit
Image via Flickr by vegan.chef.steph
Detroit became the epicenter of Motown in the late 1950s when Berry Gordy founded his famous record label in the Motor City. You can actually visit the small home (now the Motown Museum) where the label's headquarters were originally located. The Motown label created some of the biggest names in music at the time, including Marvin Gaye, Diana Ross, and Smokey Robinson. 
Like the other cities on this list, Detroit isn't defined by just one style. Over the years the Motor City has played a role in developing other genres of music, including hip-hop, hardcore punk, pop, and soul music. Detroit is also called the birthplace of techno music. Along the way, the city has fostered the talent of artists like Eminem, Madonna, and the White Stripes (Jack White has a hip record store and factory in Detroit, which is well worth a visit).
Los Angeles
Image via Flickr by The Hike Guy
For a look at American music's edgy side, take a trip to the City of Angels. Los Angeles is one of the hotbeds of rock music and is considered by many to be the epicenter of the West Coast music scene.
Just as actors travel to Los Angeles to make it big, so do musicians. Many of the major record labels have offices in Los Angeles, and the city is full of music venues to catch popular, as well as new and upcoming, musicians. From rock to rap to punk, Los Angeles as it all.
Travel to a small coffee house's open mic to get a feel for the new talent, but stick to the "old guard" music halls for a taste of the greats. Whisky A Go Go and the Troubadour are great options. And, if visiting iconic music sites is your thing, you will find a near-endless amount of them in Los Angeles.
Austin
Image via Flickr by Clancycoop
If you can't stand the heat…then Austin might not be for you. But if innovative music, hip bands, down-to-earth vibes, and hundreds of incredible restaurants is your scene, then book a flight to Austin, stat.
Austin, the capital of Texas, is known for its off-beat music scene. Musicians can be found at every bar, coffeehouse, street corner, and courtyard in this mid-sized city. Festivals like Austin City Limits and South by Southwest have had a hand in Austin being named the "Live Music Capital of the World," but for all its fame the city is still pretty relaxed. 
Large venues like the Paramount Theater regularly host national performing bands, but don't miss the intimate settings of the small indoor and outdoor music venues in the neighborhoods of South Congress and Bouldin Creek. Free shows in Austin's many public parks are also popular, and can be paired with paddle boarding on Lady Bird Lake, or watching the 1.5 million bats emerge each night from the Congress Avenue Bridge.
If you're traveling specifically for the music or dovetailing music into a vacation you already have planned, you can't go wrong with one of these six destinations. From Motown to jazz, punk rock to techno (and everything in between), America has a vast cultural history of music and a tradition of celebrating the musicians that have paved the way.
Written By Guest Author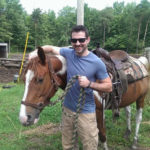 This is a Guest Post. To submit your post, just contact us.