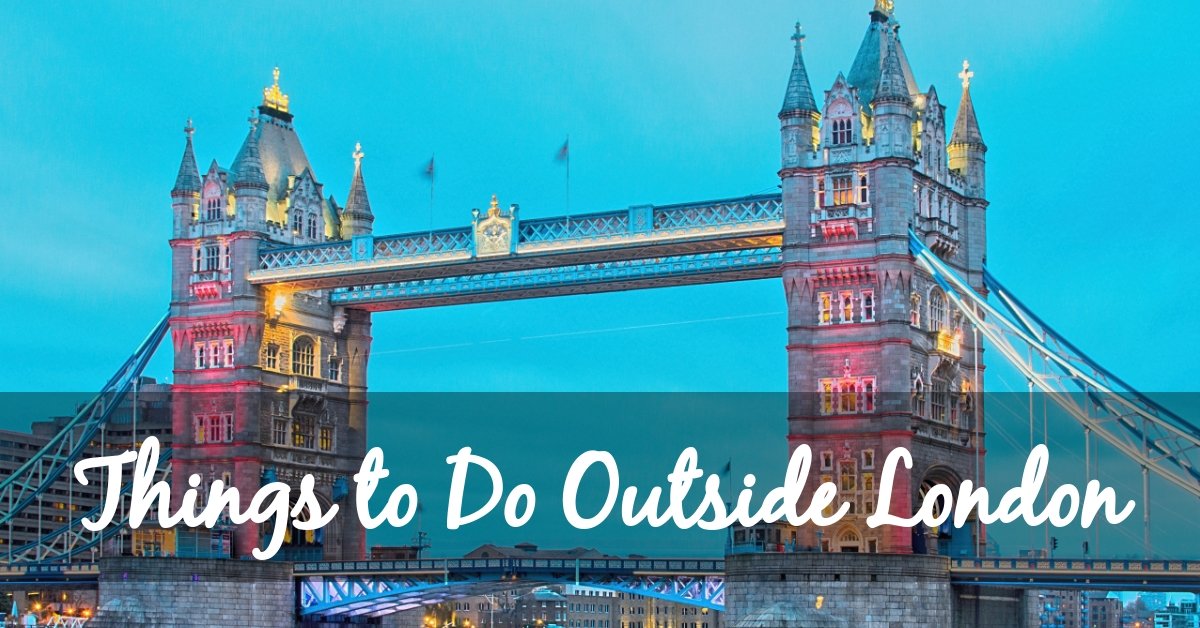 The 6 Best Things to Do Outside of London in 2022
London draws an extremely high number of tourists year in and year out. In fact it's one of the most popular cities for visitors in the entire world. There's plenty for all of these visitors to do in the city, but another really fun thing about it is that it can serve as your base for traveling around the UK.
The whole country is compact and easy to explore relative to a lot of its European counterparts, and while staying in London generally makes great sense, there are countless additional things to see and experience beyond the city limits.
Things to Do Outside London
Frankly, limiting the list at all is a shame, but in the interest of focusing on some of the truly special and unique options, this is my rundown of six of the very best things to do outside of London.
Exploring The Cotswolds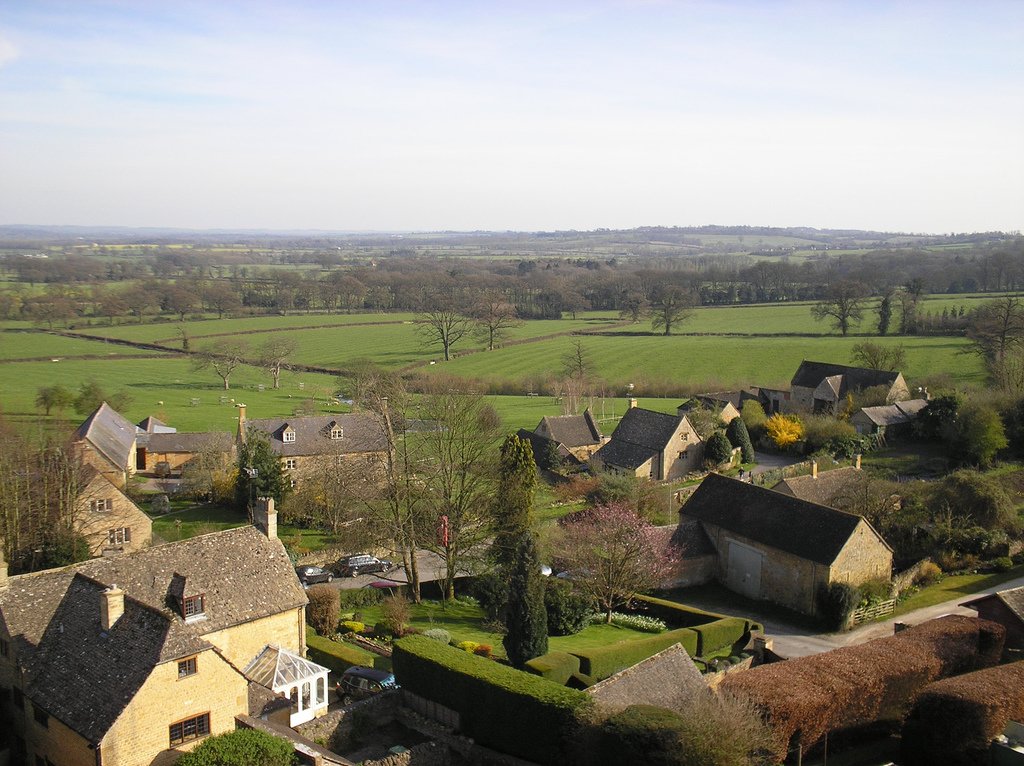 For those who aren't familiar, the Cotswolds is effectively a rural region, occupying much of southern England to the west of London. It's actually officially designated as an Area of Outstanding Natural Beauty, and is the largest such area in the UK, which gives you some idea of its grandness as a nature-based attraction. Overall the area is primarily comprised of small towns, quaint roads and paths, the occasional little stream, and the low green hills that so often define Britain's country landscape in people's imagination.
There is not one specific part of the Cotswolds that's commonly recommended as a must-see or a hub of activity for travelers. Rather, it's just the idea of exploring the place - on foot, by bicycle on a nice day, or even simply by driving around from town to town.
You'll find innumerable lovely views and probably stop for some cheerful food and drink along the way. Indeed, you may even feel like you're out on the road in one fo the countless magic-infused tales written up by British authors over the years.
Touring Oxford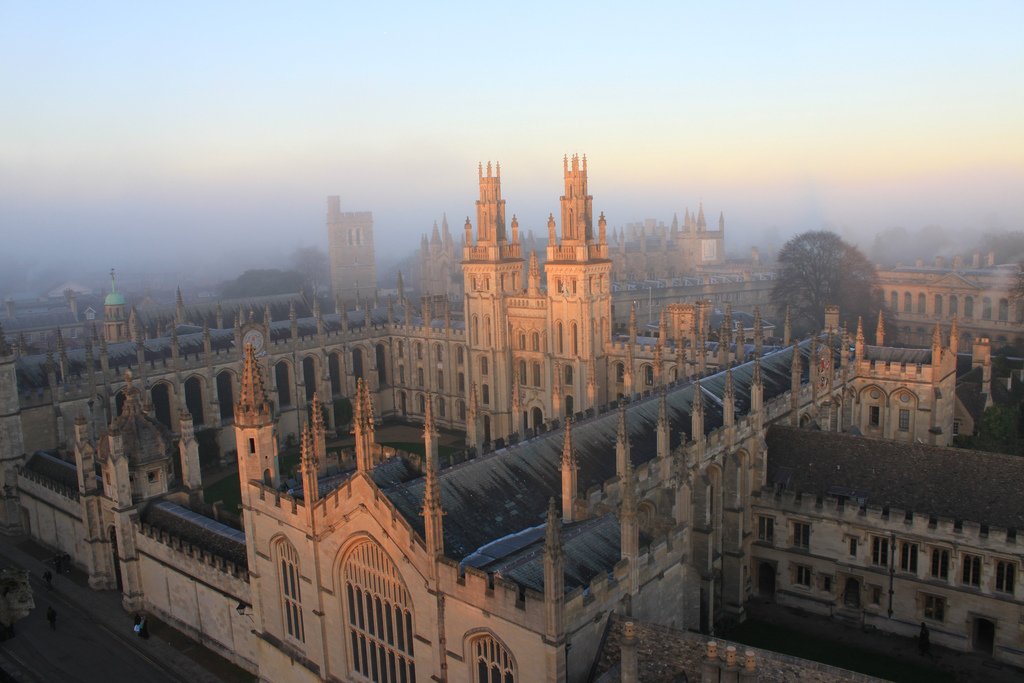 Strictly speaking Oxford is a whole town in Britain, though most people, at least outside of the UK, are referencing the famous university at the town's core when they say the name. Recognized in a very general sense as the best university in the world, Oxford is an academic institution first, but very much a tourist attraction second.
I suppose that's what happens when you have a deep history (we're talking about 1,000 years) as the best school in the Western World. Whatever the case, it's worth going out of your way to tour the area.
If you do you'll actually have a lot of different options. For instance you can rent a bicycle to pedal around the university itself, though there are also walking tours - some with specific tours that work in knowledge about famous people and works that derive in one way or another from Oxford.
You can also enjoy some other attractions in town, such as some of the old pubs favored by the students, Oxford Castle, and even a surprisingly buzzy area of modern retail shops. There's a little something for everyone.
The Cheltenham Racecourse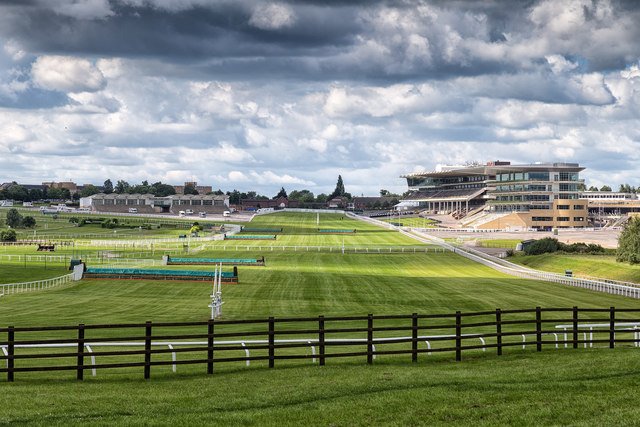 For a lot of people, the very idea of horse racing and racecourses is outdated. It's true that it's not exactly a major sport anymore, at least in its traditional form. Though there is some lingering interest, as evidenced by the fact that horse racing has become a popular activity at online casinos, of all places.
Online sites focused mostly on slot and poker include electronic horse racing among their other games, inviting players to quite literally bet on imaginary sporting competitions. I supposed there's a certain appeal, but doesn't that almost make you long for the real thing?
You can still get it in parts of England thanks to a fairly active horse racing scene compared to much of the rest of the world, and the Cheltenham Racecourse - essentially across the Cotswolds from London to the northwest - is one of the best places for it.
The course is best known for the Cheltenham Festival, a four-day event held each March, and if you can make it for that, it's truly a party revolving around the races. However, the course holds other races throughout much of the year as well, and a trip out to see professional race horses in the flesh can be an amazing time.
A Brighton Getaway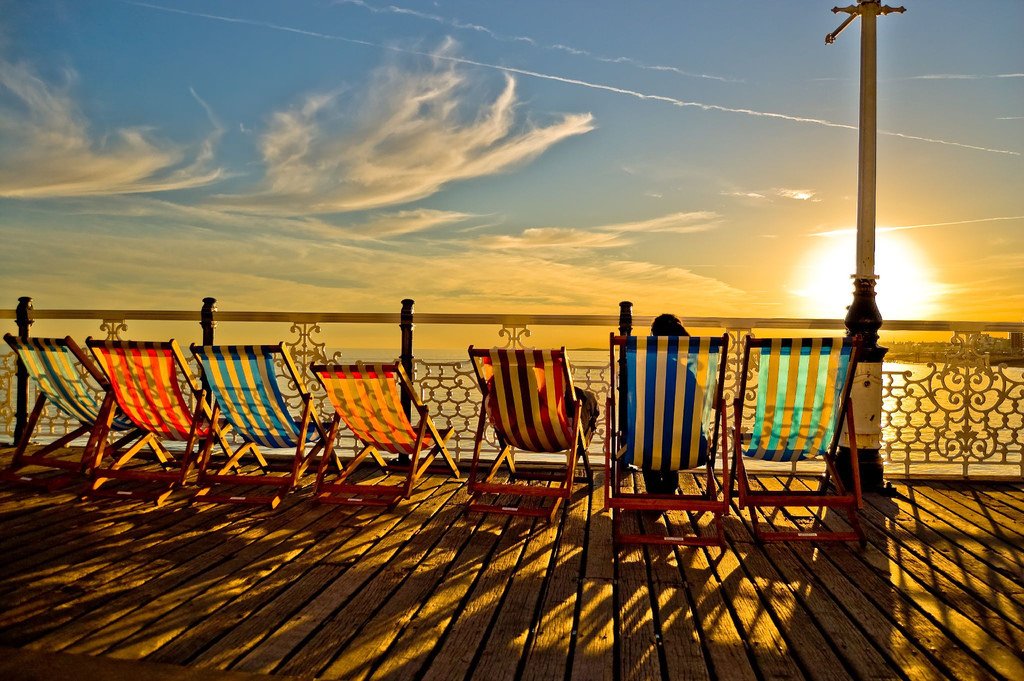 Another basic but very neat thing about London is that it's so close to the coast in numerous directions. And as it happens, the South of England is actually something of an underrated beach destination.
During the warmer months of the year it can be an excellent place to spend to some time outside and even lay out on the sands or swim in the sea. But even otherwise, there are some charming resort towns worthy of tourist attention.
Brighton is just such a town, and probably the most famous of the bunch. In addition to having some of the better public beaches in Britain, it's a town full of attractions, including restaurants near the beach, famous little streets full of shops and cafés, excellent hotels, and above all else a legendary pier.
The pier, in fact, is worth the drive south from London in and of itself, with its own rides and attractions, restaurants and bars, and even frozen yogurt and doughnuts stands.
The Warner Bros. Studio Tour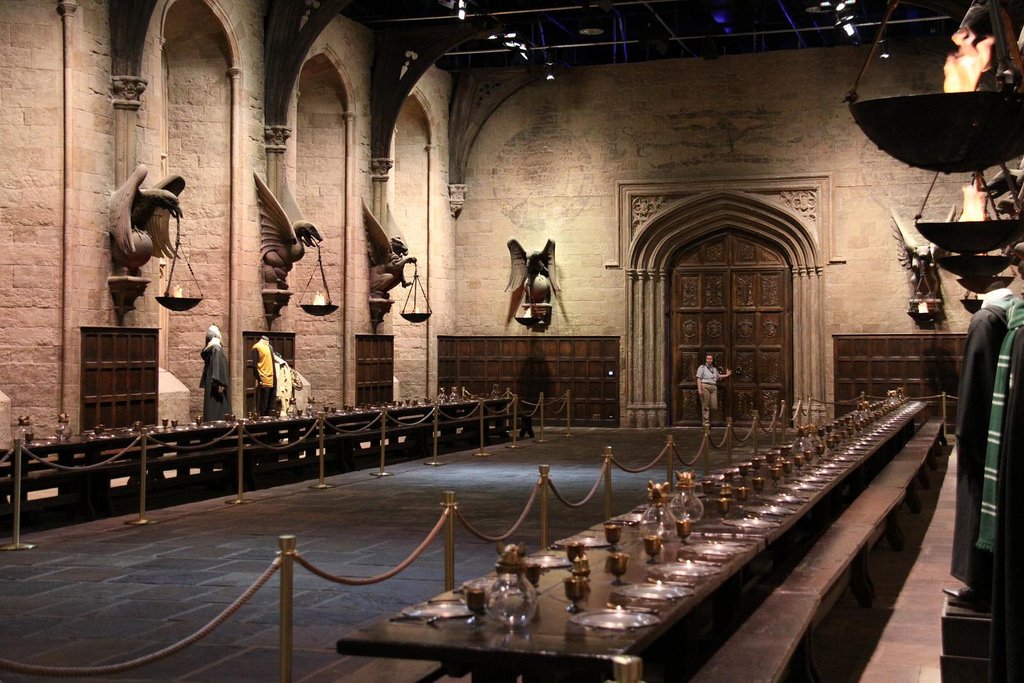 This is a little bit of a close call given that depending on how people view the outskirts, this famous studio tour can be said to be in London. Regardless, it's away from the city center, and has become - quite seriously - one of the best attractions in the UK.
This is your best chance to step into the "Wizarding World" of Harry Potter, save perhaps visiting the Orlando, Florida theme park that goes by that name. And if you've ever been a fan of the book and/or film series, as so many who visit the UK were, it's an incredible treat.
And if you're worried that it's more of a kid thing, consider a review written up by a parent who specifically noted that there were far more adults on tour than children. It's time to face it: The Harry Potter generation grew up!
See Leeds Castle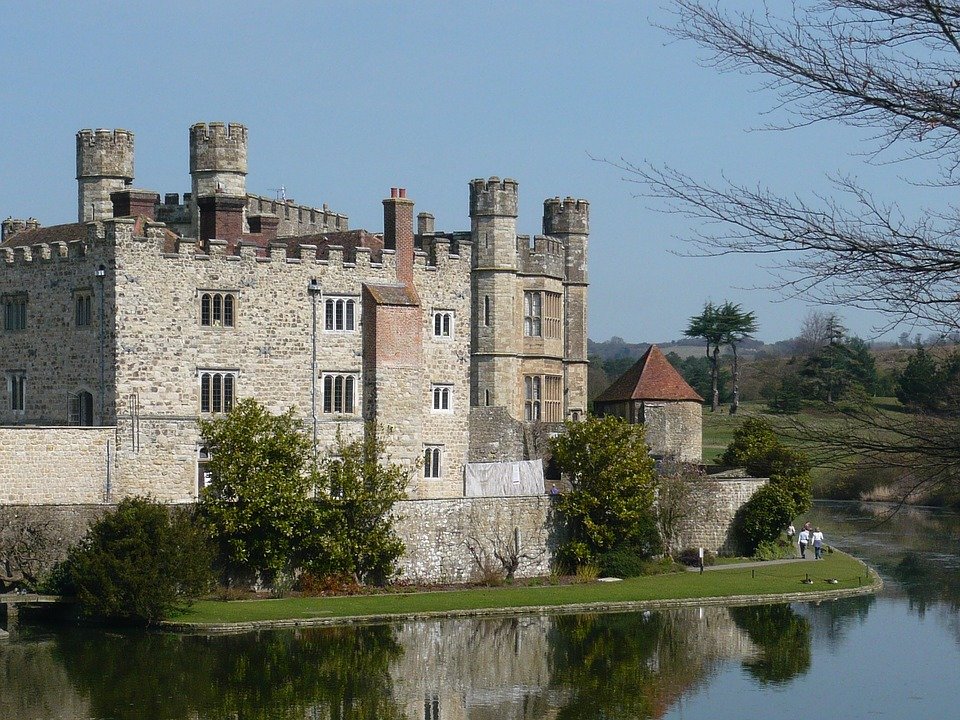 Castles make for incredible tourism options all around the UK, and in fact there's something to be said for designing a broader tour of the country revolving around different castles as sightseeing stops.
Even within relatively short driving distance of London, there are some incredible ancient structures to see in this general vein, so I had to pick and choose a bit. But if there's one to see, Leeds Castle is as good a choice as any.
Southeast of London and located in the middle of a lake-like moat called The Great Water, it's a stout, formidable, yet beautiful fortress. While it's not entirely in its original form, it's believed that a castle has been on the site since the late 11th century, and was used at different times by prominent monarchs including Edward I and the infamous Henry VIII.
Perhaps most interesting of all to a lot of visitors, there is actually a real live hedge maze on the grounds, and visitors can go through it.
Written By Kate Mark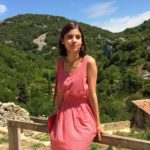 Kate is a mid-lifer who quit a growing corporate career to reawaken her passions and her lifelong dream of traveling the world.