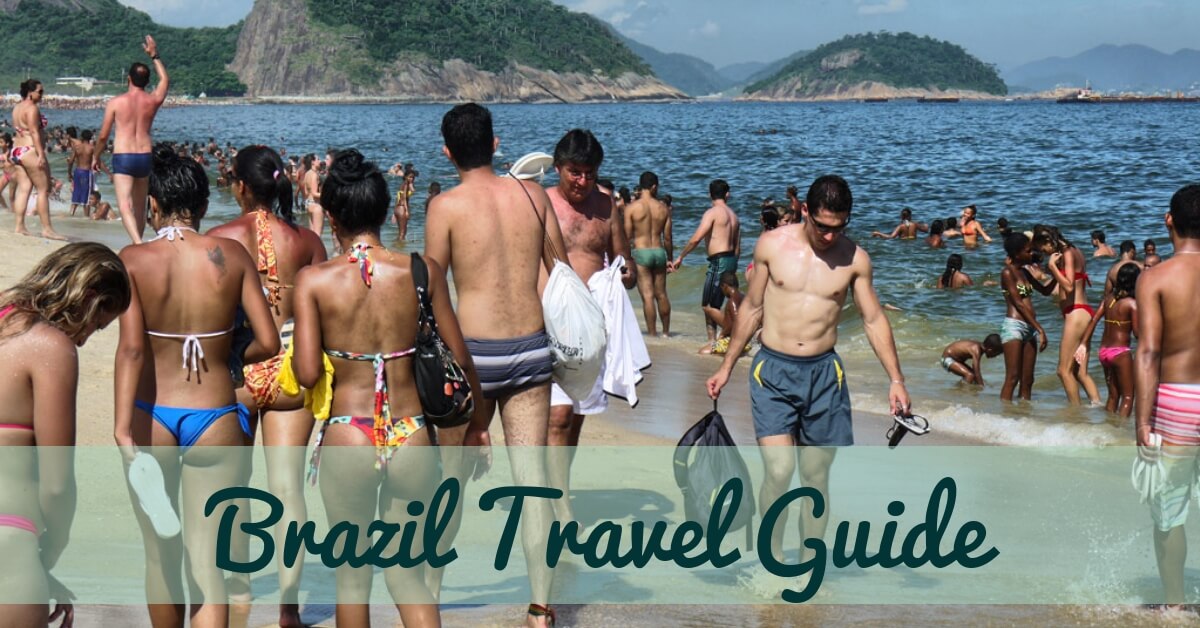 The 7 Most Powerful Reasons for You to Visit Brazil in 2021
So many ask why people visit Brazil. It's such a pity that we often associate Brazil with the newspaper headlines of corruption, political crises, drugs, gangs, and slums (favelas). While these may be true – as they are for many countries around the world – there is so much more to Brazil than this.
I'd like to entice you to understand why Brazil is a good place to visit and to add it to your bucket list. So, I'm going to give some information about 3 cities I think you might want to visit, some foodie ideas, and then brief notes about 3 natural attractions. For those who love nature-based tourism, Brazil is a great destination. It has wetlands, rainforests, mountains, waterfalls and great beaches, and several are world heritage sites.
Rio De Janiero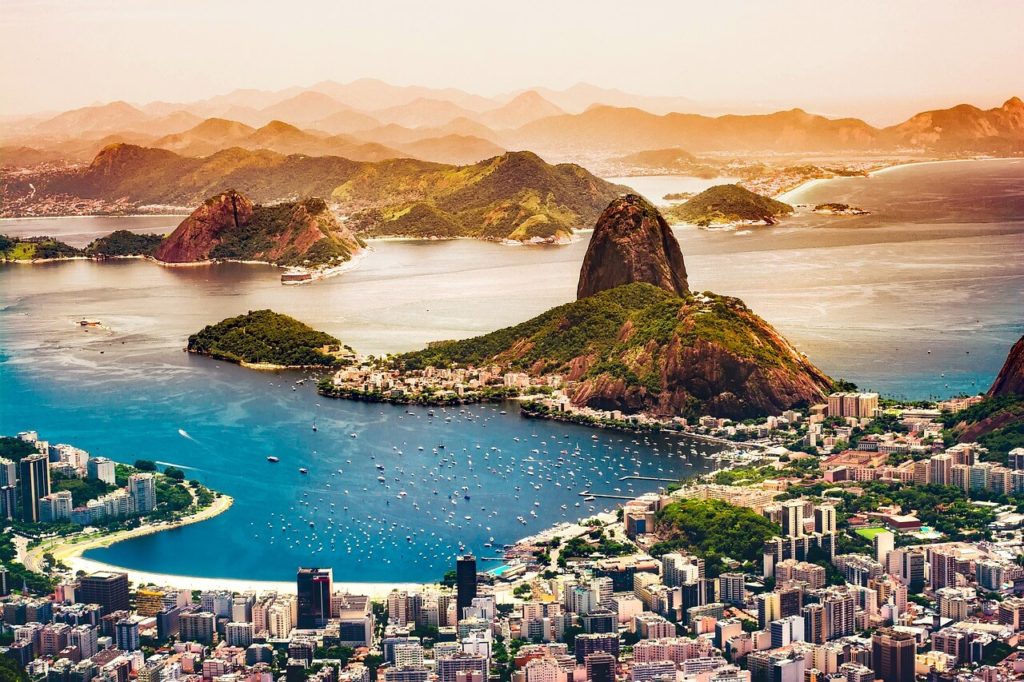 Rio is probably on everybody's wish list! It is one of the most visited cities in the world.
If I think of Rio, I think of carnivals, the samba, and of course the landmark of Christ the Redeemer statue on top of the Corcovado mountain. How many photographs have you seen of this statue against the vista of the city and the harbor? Did you know that it is one of the Seven Modern Wonders of the World?
Carnival came to Brazil in 1723, along with Portuguese immigrants. Today it is celebrated every February, just before the start of Lent. Officially it is from Friday to Wednesday, with up to 2 million people in the streets, but many celebrate for several weeks. Music, fireworks and colorful costumes are central. There are street bands along the Copacabana and Ipanema beaches, competitions between samba schools, the Samba Parade, the crowning of the Carnival King (Momo), huge parties and official balls. All you must do is pitch up and join the dancing!
Once you have recovered from the party, there are multiple places to visit: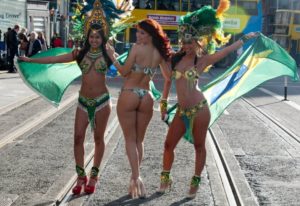 Sugarloaf and Corcovado mountains - for viewing or hiking
Famous beaches like Copacabana, Ipanema, Prainha, Barra da Tijuca
Lapa Arches – from the Carioca Aqueduct built in the 18th century
Theatro Municipal – the main opera house in the center of the city
Parque Laga – a public park at the foot of the Corcovado mountain
Maracana Stadium – able to seat 80,000 soccer fans
Tijuca National Park – the largest urban forest in the world
Various districts – look for Lapa (for parties), Sanat Teresa (historical part of the city), Lagoa (to see how the rich live and to walk along the beautiful lagoon, the Lagoa Rodrigo de Freitas, and to visit the Jardim Botanico gardens) It really doesn't matter how many times you have visited Rio – you can keep going back!
Sao Paulo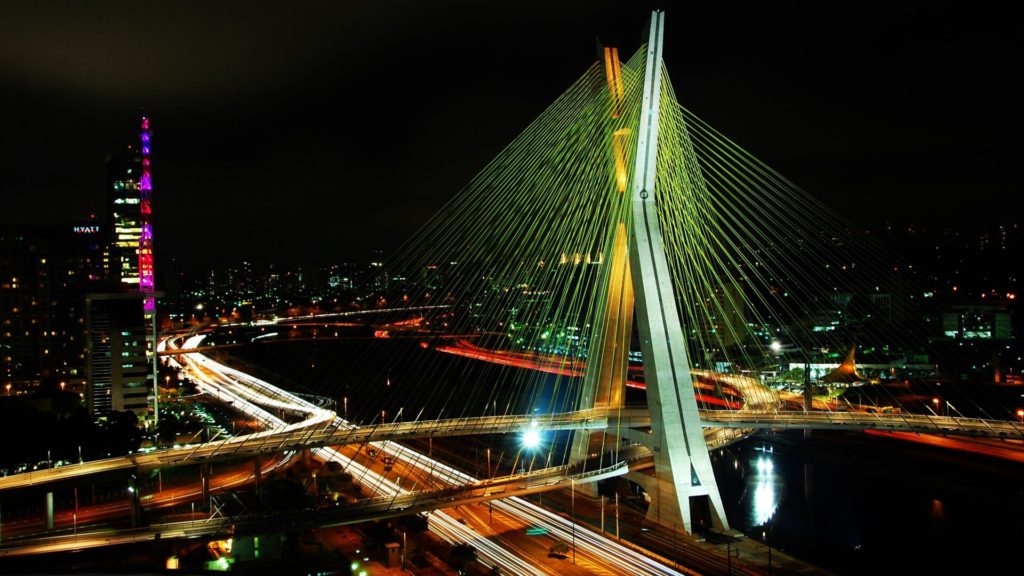 São Paulo, the financial center of Brazil, is the largest city in South America and one of the largest in the world. It is a very diverse city with people from many cultures living together. It has the largest concentration of Japanese people outside of Japan. It has fantastic food diversity, with more than 12 500 restaurants in the city. The Jardins district is the best known for tourists.
There are so many cultural activities to choose from. Remember that soccer is part of the culture, so watch the kids on the street or support the São Paulo home team at the Morumbi stadium! And samba rock originated in São Paulo – So get to a nightclub and dance till dawn!
I love all the world-class museums.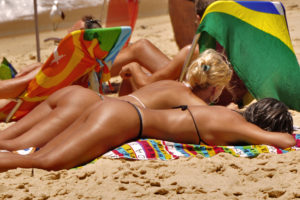 São Paulo Museum of Art: An iconic building housing one of Latin America's most important collections of art.
Pinacoteca do Estado de São Paulo: This museum, in the Jardim district in downtown Sao Paulo, features 19th-century Brazilian painting & sculpture, plus a variety of educational programs.
Museu de Arte Moderna (MAM): This museum is in the Ibirapuera Park, which is a cultural center and green recreation area in São Paulo. The focus is on paintings and sketches produced after 1945. The museum is dominated by a two-meter-tall bronze Maman-spider by artist Louise Bougeois. There are also 30 sculptures in the gardens around the museum.
Catavento Cultural: This museum is designed for children, and covers Catavento's four areas of science – the universe, life, ingenuity, and society. This is a fascinating place with interactive exhibits and presentations, a huge model of the solar system, a collection of meteorites and much else. A place to visit – even if you don't have children.
Museu da Imagem e do Som (MIS): This is a Museum of Image and Sound – with everything to do with audio-visual artistry. (If you like horror movies, there's a great history here!) If you're lucky you can join the monthly sunset dance party. Add a visit to the São Paulo Cathedral, the municipal market, and the Villa-Lobos State Park, near the Pinheiros River. If you take a short trip out of the city, there are ecotourism options at the Parque Estadual Serra do Mar, part of the Atlantic Forest South-East Reserves, a UNESCO World Heritage Site.
Curitiba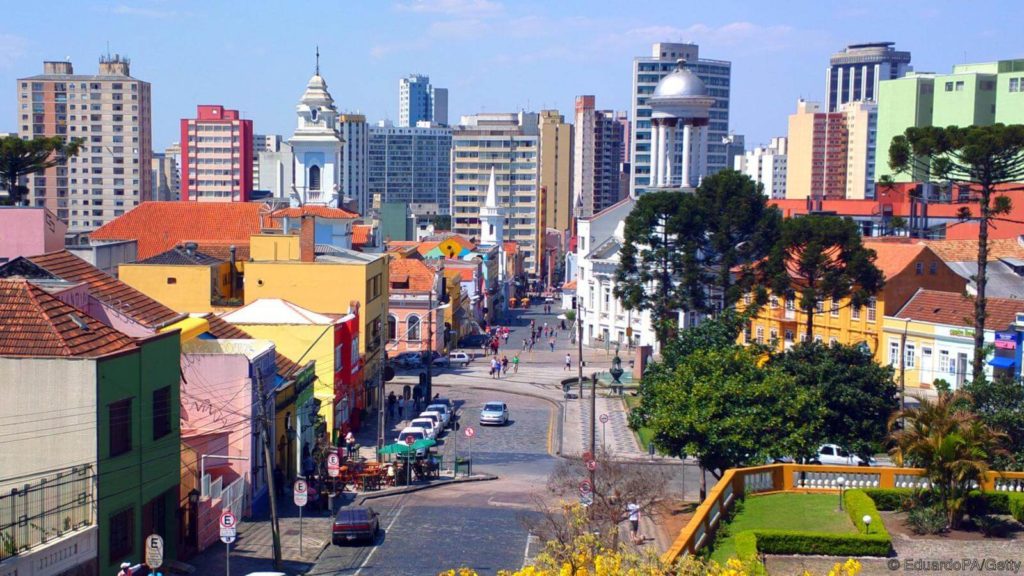 Why should you visit Curitiba, (the ti is pronounced like the chee in cheese)?
There are many reasons, including that it has been voted the best cultural destination in Southern Brazil; it's less than 100km from the Paraná coast, with historical cities, islands, beaches and bays; there are events in more than 100 places; there are thematic parks and districts and multiple shopping malls and amazing places to eat.
But the number one reason for me was to visit a city that represents what a city can be – and, in fact, what future cities will have to be if we are to survive.
Curitiba has set the gold standard in sustainable urban planning. People call it the "green capital", the "greenest city on Earth", and the "most innovative city in the world". It is also one of the most prosperous cities in South America. The per capita income is 6% higher than the Brazilian average.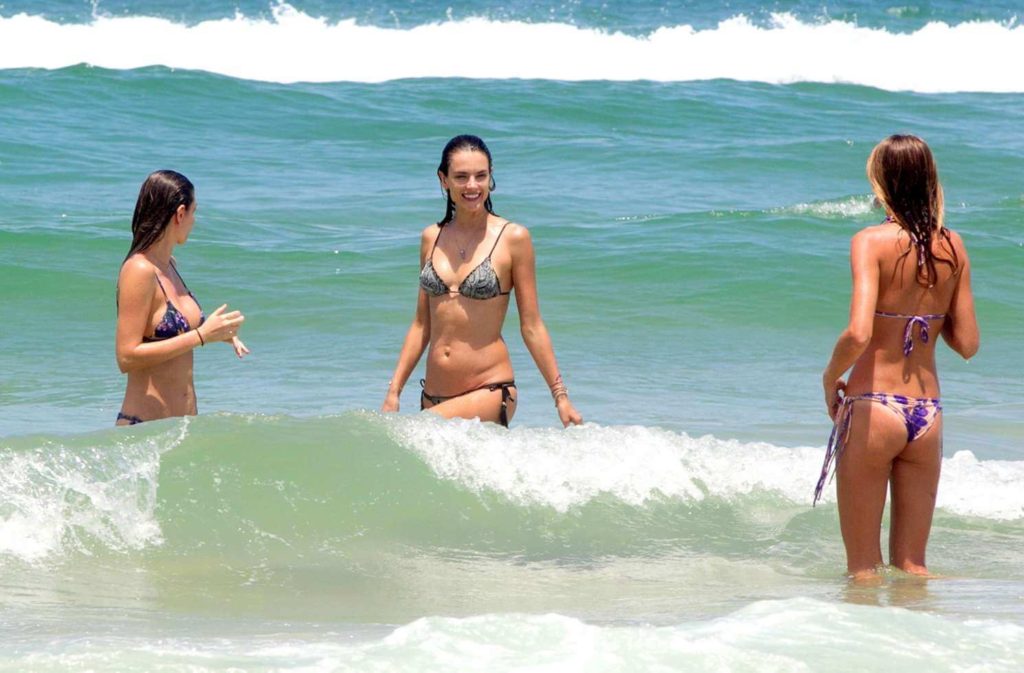 Some of the innovations, introduced in the 1970's, have been taken on by other cities around the world. This includes Bus Rapid Transit (BRT) as the city broke away from the usual approaches towards underground rail systems; there are special fast lanes for buses, raised platforms which allow train passengers to move straight from trains into buses without stairs, longer buses for extra capacity, and pre-payment so that bus drivers do not have to collect money and issue tickets.
Brazil is known for its favelas - unplanned slums. One of the ways that Curitiba has dealt with this is through its trash-for-coupons recycling programme. Poor people can earn money for bus tokens, food, and cash. Those taking part are affectionately referred to as carinheiros, ('those that give tender loving care') – and this has led to the city being astonishingly clean, and a much lower than average dependence on government hand-outs. 70% of the city's trash is recycled, doing away with the need for landfill sites.
There are many parks and city gardens – in fact, there are more than 50 sq meters of green space per person (compared to 2 sq meters in Buenos Aires). Importantly, the River Iguacu that flows through the city has not been channelized by concrete – 30 parks have been built to allow for the river to take its own course. The parks themselves fulfill a stormwater function.
It's eye-opening – and worth a visit!
Street Foods in Brazil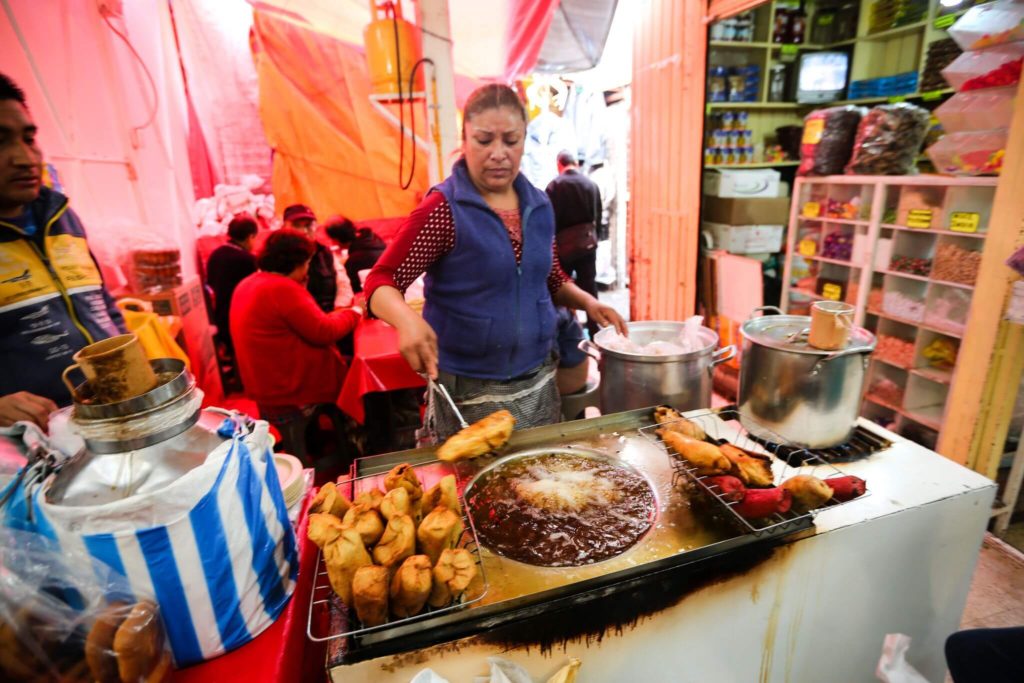 I'm a foodie, so when I visit a country, I want to try out the traditional street foods. Here are some I recommend you try when you are in Brazil.
Brazilian Feijoada, the national dish of Brazil, is a hearty stew made from black beans and cuts of pork. It goes back to the colonial times in Brazil. A slightly lighter version, caldinho de feijão, is more like a bean soup, sold in steaming mugs and bowls when the weather is cooler.
Picanha: Grilled meat or barbeque is very much part of the Brazilian cuisine. Picanha is the prime cut from the top part of sirloin steak – with a layer of fat to make the meat just melt in your mouth.
Pastel de queijo: This is crisp, deep-fried pastry – with either savory or sweet fillings. My favorite is tropical fruit with chocolate.
Pao de queijo (cheese bread), made with cassava (tapioca) flour and soft cheese and baked into small bite sized buns. Great for breakfast with butter and jam.
Cassava chips are Brazil's answer to the potato chip, and are available everywhere.
Bacalhau (salt cod) bites come from Brazil's Portuguese and Spanish heritage. They are deep-fried and crisp snacks, made from salted cod and potato.
Brigadieros da Escocia (chocolate truffles) are very simple sweets made with condensed milk and chocolate – very popular at parties, festivals and carnivals. I also like the cookies called Aberém, made from stone-ground corn or rice, soaked in water, salted and cooked in dried banana leaves. You might not buy this off the street, but don't go home without trying Cachaça, (pronounced kah-SHAH-sah) – Brazil's national spirit. It's like rum, but made from sugar cane juice rather than molasses. If you love to travel, there is a great network of cachaçarias (distilleries) to tour in Brazil.
Iguazu Falls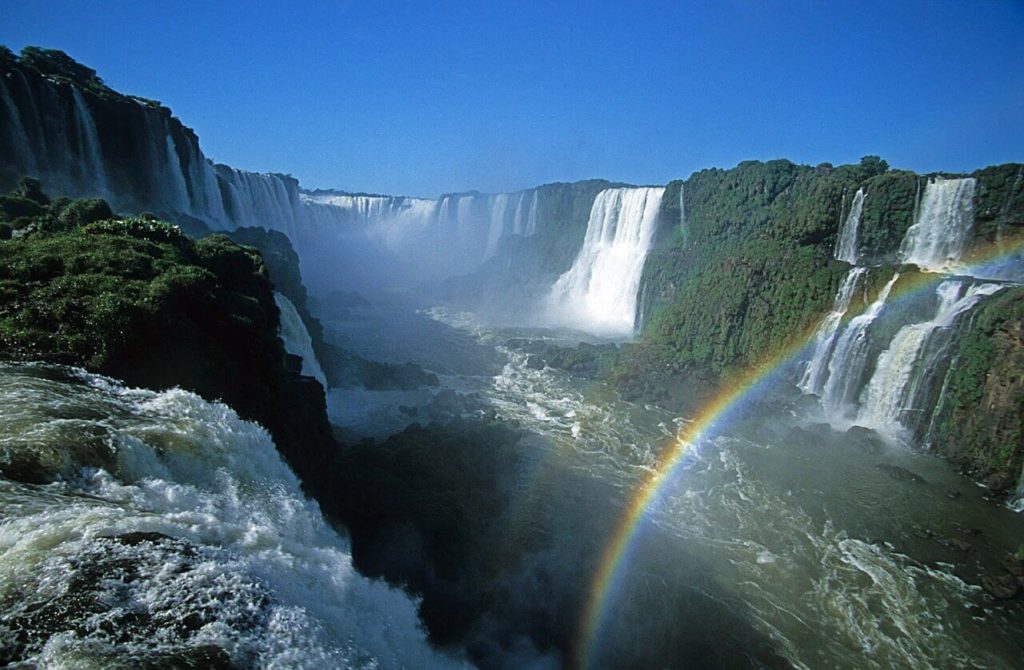 This is the largest waterfall system in the world, on the border of Brazil, Paraguay, and Argentina. From the Brazilian side, it is most easily reached from the town of Foz do Iguacu. This is a breathtaking sight – have a look at below video to get an idea of how powerful and beautiful it is. (You can also have a look at our article on Argentina to get a bit more of a description)
https://www.youtube.com/watch?time_continue=17&v=cnNC2XhsVQ0
Amazon Rainforest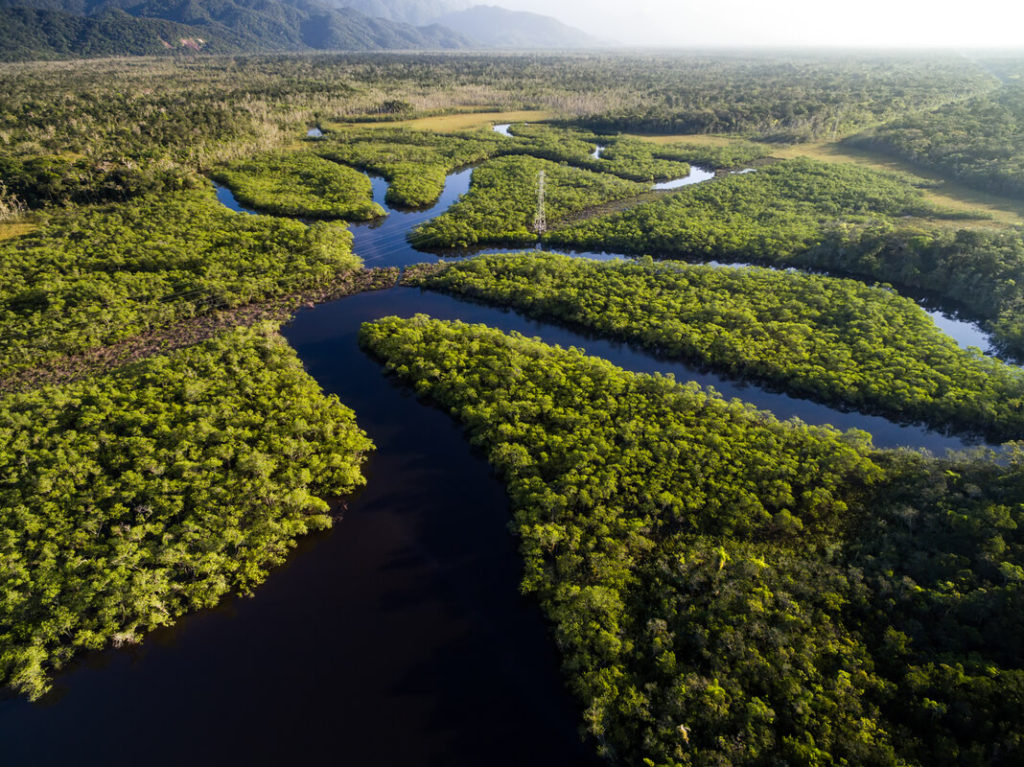 The Amazon Rain Forest covers a vast area of over 2.1 million square miles – that's the size of Greenland! It represents about half of the rainforest still existing in the world and is home to an incredible number of plant, animal, insect and bird species. At last count, this number was estimated at 5 million – about half of all the species in existence in the world. This is where you will see freshwater pink dolphins!
Fernando De Noronha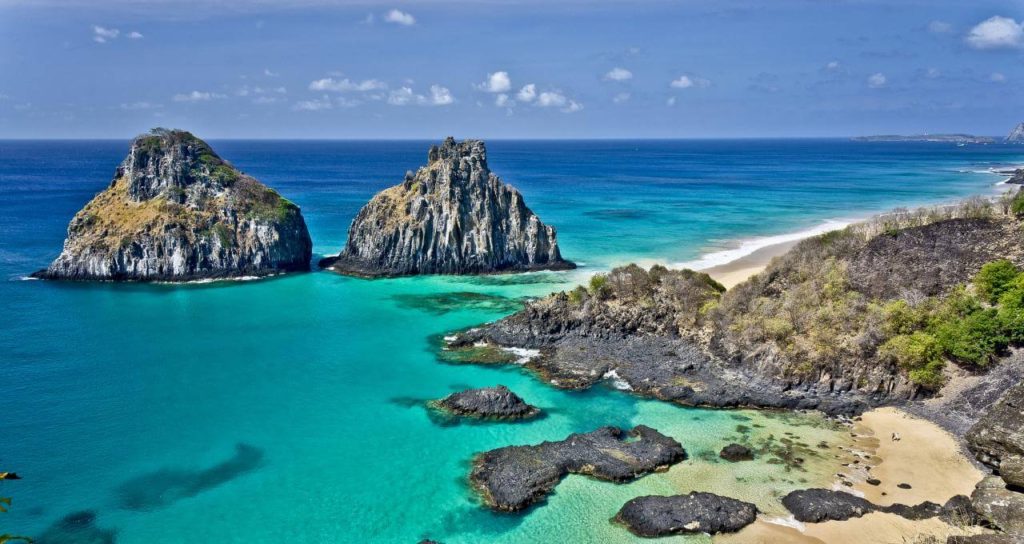 This is a relatively untouched natural area, comprising 21 islands, and proclaimed a world heritage site. The number of visitors is restricted, but, if you can get in, this archipelago is unrivaled for beaches, and warm waters filled with turtles and dolphins. It is one of the world's top destinations for water sports, diving, snorkeling and dolphin watching. You can also take a variety of hikes in the area - there are 15 unique plant species and two unique birds to look for. Try the ecological trails of Jardim Elizabeth, the Esmerelda Coast or Sancho Bay.
I hope you've now got some reasons to visit Brazil. Maybe you'll be able to add "Saudades!" to your emails to your friends, to describe how much you miss the places you've visited in Brazil.
Written By Kate Mark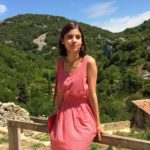 Kate is a mid-lifer who quit a growing corporate career to reawaken her passions and her lifelong dream of traveling the world.