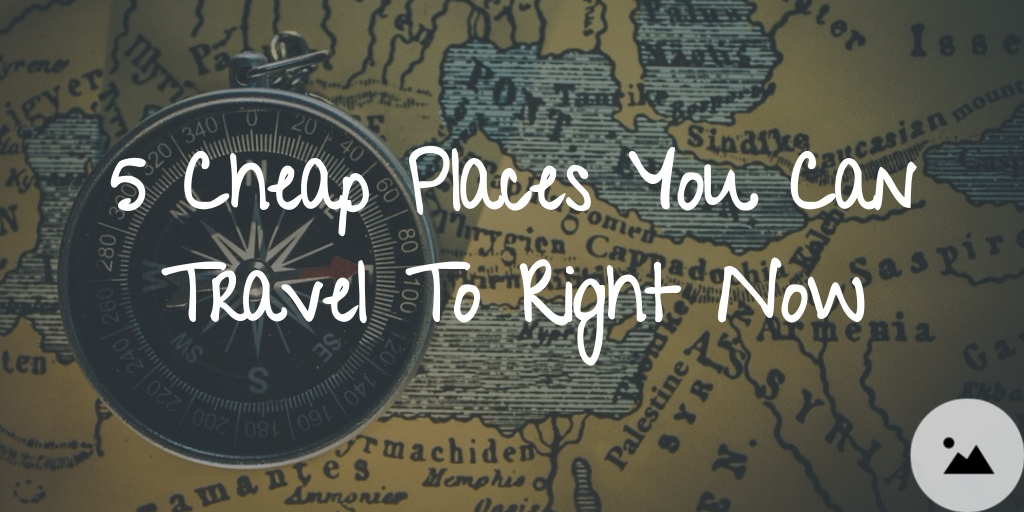 5 Cheap Places You Can Travel to Right Now in 2022
We all love to travel. There's just something very divine and enlightening about seeing places we've never been to before.
The thing this, traveling is not simple. There are always several barriers that stop most people from traveling, and one of those is cost.
It is not cheap to travel; flights, accommodation, food, transport, are all factors that often make traveling an experience solely for those who are well endowed.
But what if it were different. What if there are places in the world that are cheap to visit, where even the common person doesn't have to break the bank to travel to.
That is the purpose of this blog. To enlighten you to the possibility of traveling well within your means and still experiencing the wonder and adventure you crave.
Our intent is to show you some of the cheapest places to travel to in the world. From there, you can make your dreams of traveling the world come true.
Best 5 Low Budget Places to Travel this Year
Mexico
With its vibrant culture and breathtaking scenery, Mexico is one of the most regularly visited places in the world. The diversity of adventurous activities to do in Mexico makes it a worthy destination for any tourist to consider.
Though not only is Mexico an accredited tourist destination, it is also cheap and can be a great alternative for travelers with smaller budgets.
Every year, thousands of Europeans and North Americans visit Mexico. Though this is no surprise if you consider the exchange rate between the Dollar and the Euro, and the Mexican Peso. One US dollar ranges between 18-19 Mexican Pesos.
To put this in perspective. Hotel or hostel accommodation, on average, comes to 407 M$ (Mexican Pesos). This is equivalent to roughly 22 US$.
Likewise, for entrance into the highly famed Mayan village, where thousands of tourists visit to see the ruins of the Mayan empire, it costs as little as 100 M$ for two people.
That comes to about 5 US$. That's peanuts considering the richness and history of the Mayan ruins. For this reason, Mexico is considered one of the cheapest places to travel to. Considering the range of activities that Mexico offers, it would be a bargain for most tourists.
Backpacking in México, 30 days for less than $1000 USD.
Best Places in Mexico for Anything
India
Full of nerve and energy, India is one of the unique places to visit in the world. Though many tourists say that India is difficult to adapt to, it is often the same reason they visit. > Driving motorbikes through the himalayas, India
The cultural differences of India with the western world are likened to the thrill of visiting another planet. Pertaining to the country's diversity, India is extremely large. > I just got back from Delhi, India. Here are some of my favorite photos!
Going to the south and experiencing places like Goa and Gokarna, will be different from visiting the northern states like Delhi and Punjab. It is this wealth of diversity that makes India extremely attractive to tourists. In terms of cost, India deserves to be ranked amongst the cheapest places to travel to. With its richness of readily available food, meals for one day can be as low as 7 US$ per person.
Quality accommodation can be as low as 17US$ per night. And tourists can expect to live comfortably on 31 US$ per day.
Backpacking in México, 30 days for less than $1000 USD.
Evidently, India is a bargain. If you're aspiring tourist but feel timid about the cost of traveling, India would be the perfect destination.
Thailand
Also, one of the most common destinations for tourists, Thailand is a very special place. Like Mexico, Thailand's location and geography allow for a range of different attractions that would entice any tourist in the world.
I got a room for $25 and was the only one here - Ao Nang, Thailand.
Based off the coast of Eastern Asia, Thailand is as beautiful as anywhere else in the world. however, believe it or not, food and culture are also considered the primary attractions of Thailand.
For many tourists coming from the western world, Thailand is an entirely different cultural experience; an embodiment of the wonder and adventure we all desperately crave. Though not only is Thailand known for its richness of culture, it is also one of the cheapest places to travel to in the world.
Tourists that visit Thailand are often invited by the cheapness of accommodation and food—which are often the biggest drainers on your budget.
In Bangkok, prices for hostels and cheaper accommodation can be as low as 7$ per night. Whereas, Air Bnb and higher class accommodation can cost you only 20-30 $ per night… that's nothing in comparison to visiting other famed cities around the world. In terms of food, most Tourists get their meals from street vendors in the city. It's convenient and allows you to stay on the move whilst you eat.
A full day's worth of food in Thailand can cost you less than 10 $. Evidently, Thailand has some shockingly low prices, especially for the wealth of experiences that the country can offer.
Thailand is not only one of the best places to visit in the world but it is also one of the cheapest.
Morocco
Morocco is one of the most vibrant tourist locations of the world. Like many of the other countries featured here, Morocco is just as culturally remarkable. > The view from my gite in the High Atlas Mountains, Morocco
Based in North Africa, Morocco is considered the "crossroads of Europe, Africa, and Arabia".
Diverse not only in culture, Morocco has some of the most compelling geographies in the world; from deserts to snow-topped mountains, to forests—most tourists tell you that Morocco has 'everything in one place'. So how cheap is Morocco? The average daily cost for one person, inclusive of food, accommodation, and entertainment is about 40US\(. Meals will cost about 11\) for one day whilst accommodation is as low as 21$ per night. Given this information, Morocco is the perfect destination for tourists with less to spend.
The sheer size of the country, the richness of the culture, and the range of possible activities make Morocco one of the best and cheapest places to travel to. > Two Weeks in Morocco
Peru
Peru is known for Macchu Picchu. The ruin of an ancient Inca city in the middle of mountains is a breathtaking view to see. If you like nature, you can also trek from Salkantay to Macchu Picchu. It joins the main Inca trail but it less touristy. > Hiking the Inca Trail, Peru
If you are into adventure sports, you can go sandboarding in Hauchachina, Cusco. Peru also has some of the best climbing routes. Professional climbers regularly flock there to climb very touch, technical peaks. > Humantay Lake, Peru
If you are a fan of natural, then Peru has beautiful Amazon jungle. The forest is teeming with animals. Manu National Park is one of the best natural parks in the world. You will see more animals than any other national park. The best way to tour the park is to take 9-10 days deep canoe trip.
Peru offers the wildlife experience than any other country in the world. You get to swim in Amazon, fish piranhas, hit trance with ayahuasca. > Machu Picchu, Peru.
So where are you traveling?
Like many of us who aspire to travel the world and are often constrained by the cost, the countries above are the perfect destinations.
It's common that people get caught up in wanting to visit the more reputable places of the world; like Paris, Madrid or London.
But in truth, those places can be extremely expensive. We often neglect the other countries of the world that aren't as reputable, when in fact, they could be a better experience
In truth, everyone will have their unique perspective on where to travel and why. But it is important to know that there are more places to explore in the world than we know about.
So, if cost is your barrier to traveling the world, it need not be anymore. And now that you know some of the cheapest places to travel to in the world. Go!
Written By Kate Mark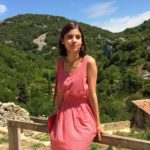 Kate is a mid-lifer who quit a growing corporate career to reawaken her passions and her lifelong dream of traveling the world.