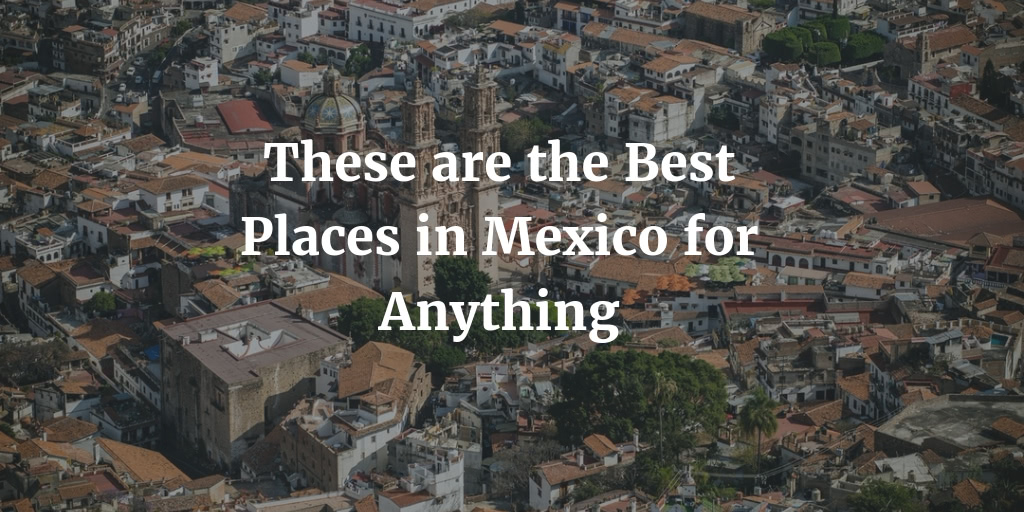 Visiting With Family or for Honeymoon or Getting Married - These Are the Best Places in Mexico for Anything in 2021
Every year, up to 10 million tourists visit Mexico, a country famed for its richness of culture, people and scenic and ascetic beauty.
Ranking in the top 10 of many 'most visited countries' lists, Mexico is one of the most vibrant tourist destinations in the world.
Though located just below the great USA, Mexico attracts, not only Americans but also tourists from as far as Germany and France. Truly, if you've ever thought about visiting Mexico, chances are you're not the only one.
But Mexico is not a small place; covering about 758,000 square miles, tourists often do their research before deciding where to visit. In this blog, we will show you not just the best places to travel to in Mexico, but the best places in Mexico for anything.
Best Place to visit in Mexico with a Family - Los Cabos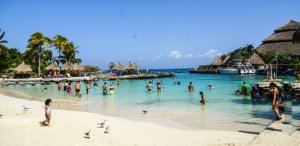 Located on the southern tip of Baja, Los Cabos' uniqueness is amplified by the phrase often used to describe it; "where the desert meets the ocean".
Los Cabos is world renowned for its canyons, parks, and scenic beauty that is unmatched anywhere else on the globe. With its vast range of activities from surfing, to rock climbing and zip lining, Los Cabos has become a common destination for families who would enjoy a variety of events and activities for every member of the family.
Best Place to visit in Mexico with a Baby is Tulum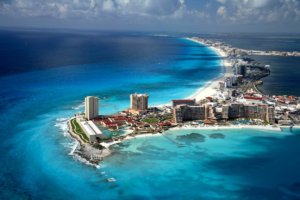 Often considered an alternative to Cancun, Tulum is a very convenient vacation spot for families with babies and small children.
Tulum is worlds away from the 'concrete' Jungle that Cancun is often vilified for, making it perfect for families to enjoy a more peaceful environment. The proximity of the beach to shops, resorts, and restaurants also makes commuting very simple and convenient and perfect for young families.
Best Place in Mexico to go for Spring Break is Cancun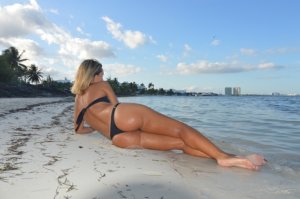 Cancun Is the ultimate Spring break destination. Every year tons of college students 'chase the sun' to Mexico where parties and beach life await them.
With its wealth of resorts and clubs, Cancun is a valid escape for college students who are looking to start spring with a splash.
Best Places in Mexico to visit in August is Isla Holbox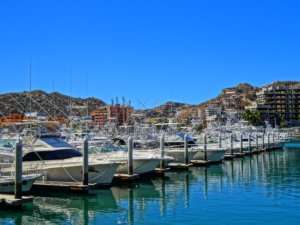 August is still a beautiful time in Mexico. Specifically, Isla Holbox, which translates to the "black hole", is a phenomenal place to visit in the late summer.
With its serene environment and fascinating wildlife, Isla Holbox will fascinate even the most seasoned tourist.
For those interested in escaping the city and indulging in the finest natural beauty, Isla Holbox is the perfect place to visit.
Best places in Mexico to See Ruins is Cancun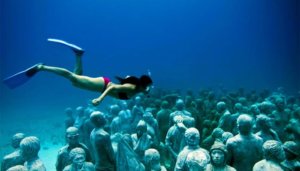 One rarely talks about Cancun without referencing Chichen Itza; the epitome of Mayan culture from as far back as A.D. 750.
Also located in southeastern Mexico, embodying the ruins of temples, ball courts, and observatories that once made up the center of Mayan civilization, Chichen Itza a marvelous place for tourists with historical interests. Often seen as the most dazzling of the ruins of Chichen Itza is the Temple of Kukulkan, an exquisite step temple that illustrates the accuracy and importance of Mayan astronomy.
Best Place in Mexico to Learn Spanish is Guadalajara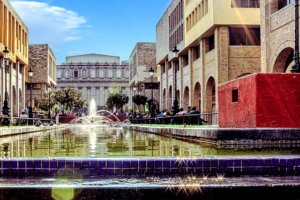 Guadalajara, the capital of Mexico, is one of the best places to learn Spanish in the world. Densely populated and culturally rich, Guadalajara can be the best way to immerse oneself in the dynamics of a Spanish-speaking culture.
Though Guadalajara may be daunting and a little intimidating at first, it is home to several study-abroad and exchange students who wish to learn about Mexican culture; this makes the environment open and considerate to aspiring Spanish speakers.
Best Places in Mexico to Surf is Ensenada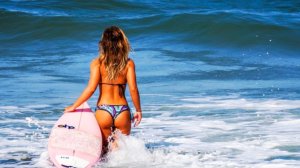 Ensenada, just off the coast of Baja California, is famed as one the best spots for surfing in the world.
Conveniently positioned outside of Tijuana and close to the US and Mexico Border, Ensenada attracts surfers from all over the word with waves that commonly raved about in surfing circles–especially during the wintertime when the waves are bigger.
Although the water off the coast of Ensenada has a reputation for being cold, it seems a dismal sacrifice to experience a must-go destination for surfers worldwide.
Best Places in Mexico to Snorkel is Akumal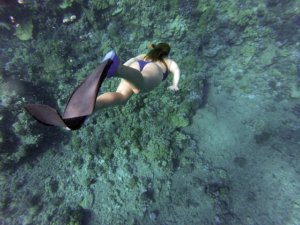 The most famous and busiest spot on the Rivera Maya is Akumal.
Akumal, located about 20 miles south of Playa Del Carmen, is the home of some of the most amazing sea life in the world including its much-acclaimed vast barrier reef.
The seagrass beds of Akumal are often famed for the most vivid sights of sea creatures including green turtles and stingrays.
Akumal is a great spot for all types of snorkelers, guaranteeing that beautiful scenes are available to beginners as well as expert snorkelers.
Best Places in Mexico to Honeymoon is Viceroy Zihuatanejo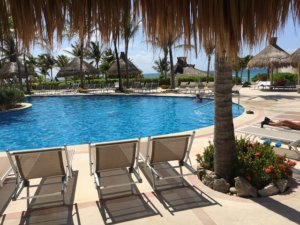 The Viceroy Zihuatanejo is just a big a mouthful as its name suggests. Located by the Playa La Ropa, one of Mexico's famed beaches, Viceroy Zihuatanejo is a hotel-resort that is the perfect getaway for newlyweds.
The hotel has 11 guestrooms and 35 suites, all themed in Mexico's rich culture and overlooking some phenomenal scenes of the ocean.
With a range of amenities including spas, restaurants, and bars, the Viceroy Zihuatanejo gives its guests the ultimate honeymoon experience.
Best Place in Mexico to Get Married is Cabo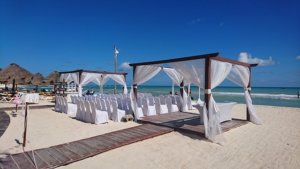 Cabo San Lucas often referred to as just 'Cabo', is another amazing destination on the west coast of Mexico on the Baja California peninsula.
Famed not only as a tourist destination, Cabo is often a marriage site for couples who aspire for the most bedazzling and memorable wedding.
With its scenic and breathtaking views, Cabo host weddings at its many marriage-facilitating resorts.
Best Place in Mexico to Live is Playa Del Carmen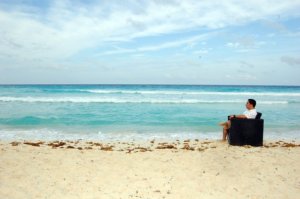 Only about an hour from Cancun is Playa Del Carmen; a very classy and posh city that draws Americans and Europeans alike.
Located along the Caribbean Sea, with its vibrant beaches and beautiful scenery Playa Del Carmen is not solely a tourist destination, but a home for some.
Playa Del Carmen is also located in the Rivera Maya, which is often the host destination for various international events including the PGA tour.
Read More: 7 Amazing Waterfalls in Mexico That You Must Visit
Where are you going?
Evidently, there's a lot to do in Mexico. Not only is the country magnificently beautiful and attractive to tourists, it is also rich in culture and diversity. This rare combination, makes Mexico a feature on any bucket list, even for the most experienced travelers.
For those who are curious as to what to do and where to visit in Mexico, we hope this blog has given you the greatest insight into the best places in Mexico for anything.
Written By Kate Mark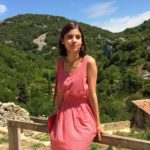 Kate is a mid-lifer who quit a growing corporate career to reawaken her passions and her lifelong dream of traveling the world.