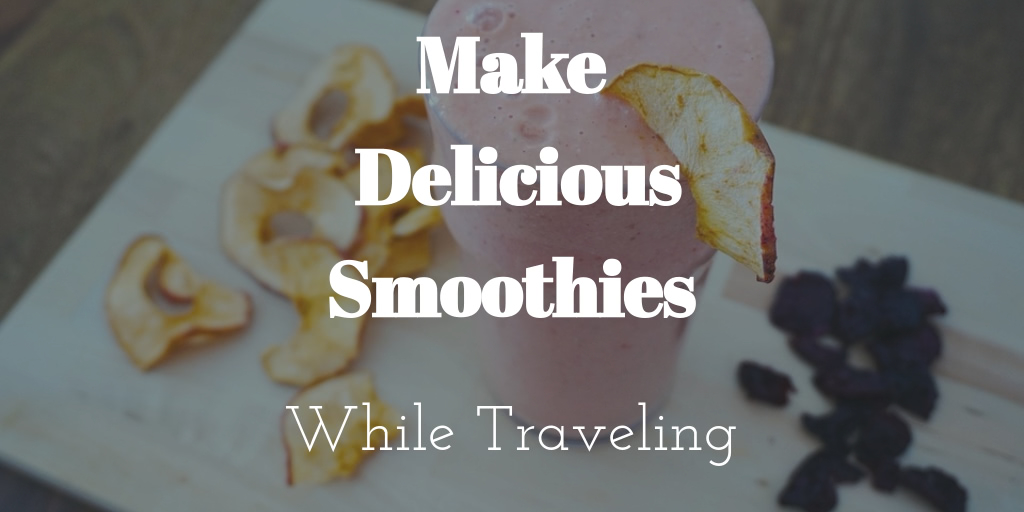 Make Delicious Smoothies While Traveling With This Portable Blender in 2021
Whenever I have time, I love to travel. I think that's the best way to enjoy all that life has to offer me, whether it be learning more about myself, meeting new people, or simply admiring landscapes.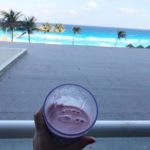 It makes the perfect size for my super shake, it cleans up much easier than my big oversized blender, and the blender is actually a travel mug.
When I first started to travel, I didn't eat proper meals. Sometimes I was in the wood, which obviously is not the best place to have a proper meal, and sometimes I just was in a hurry and didn't have time to eat a regular meal.
So, I've decided to search for some travel tips and other regular travelers, like me, talked about bringing a travel blender with you.
How the hell, I didn't think of that?
Needless to say, as soon as possible, I bought my first travel blender, and it was ready for my next trip.
As it turned out, buying any kind of a travel blender wasn't the smartest idea, so I soon had to invest in buying a more quality one.
Today, I want to help you choose a good travel blender so that you can enjoy your trip and eat on the go (without first spending money on many poor quality blenders, like I did).
I'll also talk about my favorite travel companion that makes my life sweeter and tastier, my one and only - Hamilton Beach Travel Blender. So, let's get started.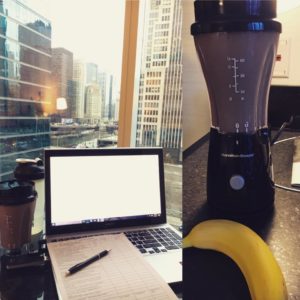 Love my new travel blender makes it so easy to travel with my shake and stay on track with my nutrition. Enjoying my view while working and refueling after my workout
How to Choose Travel Blender
Is it compact?
Well, obviously, your travel blender should be compact and easy to pack. So, when buying, check the blender's dimensions and weight (this is especially important if you're hiking as you probably don't want the blender that will add a lot of weight to your backpack).
Quality or not
As someone who has bought many travel blenders, before I come across this one, I highly suggest you buying a quality travel blender. Of course, you'll have to pay a bit more, but, trust me, that's a smart investment.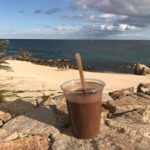 Chocolate shake from the beach Otherwise, you'll end up buying a new blender every couple of months. So, tell me, wouldn't be smarter to simply invest in a high-quality blender that will last you for years of traveling to come?
Where lies its Power?
Unfortunately, buying a compact blender means you also get less power, compared to regular blenders. Since portable blenders are far less powerful, you really have to put in a lot of effort in order to find the one that will get the job done.
In case you want to make frozen smoothies, you definitely should buy a blender that has minimum 250 watts, otherwise, your smoothie won't be smooth at all.
How Sharp are the blades?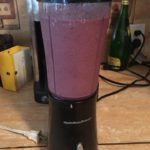 Since blades are a pretty important feature for chopping and blending (obviously), make sure your blender come with very sharp ones. Ideally, they should be made of stainless steel, as it will ensure durability and sharpness.
Capacity
Another thing to keep in mind is how much food or how many smoothies you want to make in one go. Some models offer a larger capacity, while others offer a really small capacity. So, it's up to you to decide how big your blender's cup should be.
Types of Travel Blenders
When it comes to types of travel blenders, you can choose between the corded model and the one that is battery operated. Naturally, both of them have positive and negative sides.
Corded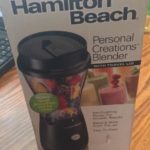 Corded model is ideal for vacations and business trips. Since it has a cord plugin, you don't have to worry about changing the battery. In fact, this option is a sure way to making your meals and smoothies wherever you are (as long as you can plug in the unit of course).
Also, these models usually have more power, thus they are a good choice for chopping ice and making frozen smoothies. In case you want to buy a corded model, look for the one that allows you to easily store the cord.
Battery Operated
In case you want to hike, camp, or be somewhere where the power supply is impossible or not reliable, you should definitely go with a battery-operated travel blender.
Thanks to it, you won't stay hungry, no matter where you are. However, do keep in mind to take extra batteries with you, just in case. Also, these models are less powerful, which means no frozen smoothie for you.
The Best Travel Blender - Hamilton Beach Personal Blender Review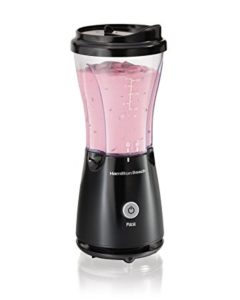 Now that you know how to choose the best travel blender for you, it's time for me to brag about my lovely blender that follows me wherever I go (Know that song from Lykke Li: I, I follow, I follow you..? Never mind).
Anyway, this model is super powerful, so I can make all of my favorites smoothies (with nuts, ice, strawberry…) very fast. I don't know about you, but I just hate carrying a lot of things in my backpack (like I don't have enough burden to carry on my back haha), so I only stick to those that I really, really, need.
This blender comes with the jar which I use both for my smoothies and as a regular beverage jar. So, one less item that I need to carry.
The Hamilton Beach single serve blender comprises of the motor base, the cup/blade unit, and the top cover. Since the cup and blades are all one unit you don't have to disassemble it to clean it.
Best of all, this blender is easy to pack and comes at a great price (isn't that what we're all looking for?). One negative it's a single serving and a small-ish one at that. The thing that bothers me a bit, is that the lid won't fit very tight, so I always check whether the jar stands upright in my backpack.
All in all, this is my favorite blender, because it's more powerful than previous models that I've tried, and takes up less space in my backpack (remember what I told you about carrying a lot of things?). Plus, it looks very stylish. So, my friends, I advise you to get one of these and enjoy your trip to the fullest.
What are you waiting for?
And there you have it – the most important features you should pay attention to when buying a travel blender. You can get the Hamilton blender right away, OR you can spend a ton of money on buying other blenders, which again, will lead you to buy this top notch model. So, why not purchase smartly?
If you are looking for a more powerful blender then Vitamix S30 Personal Blender would be a good choice.
Written By Noah Smith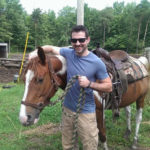 Noah is a freelance writer who has traveled over 32 countries so far. Onebagger is the place where he shares trip details, travel itineraries, planning and booking tips and travel tales. His aim- to help you plan your travel adventure on your terms, choose best travel gear and to your budget.