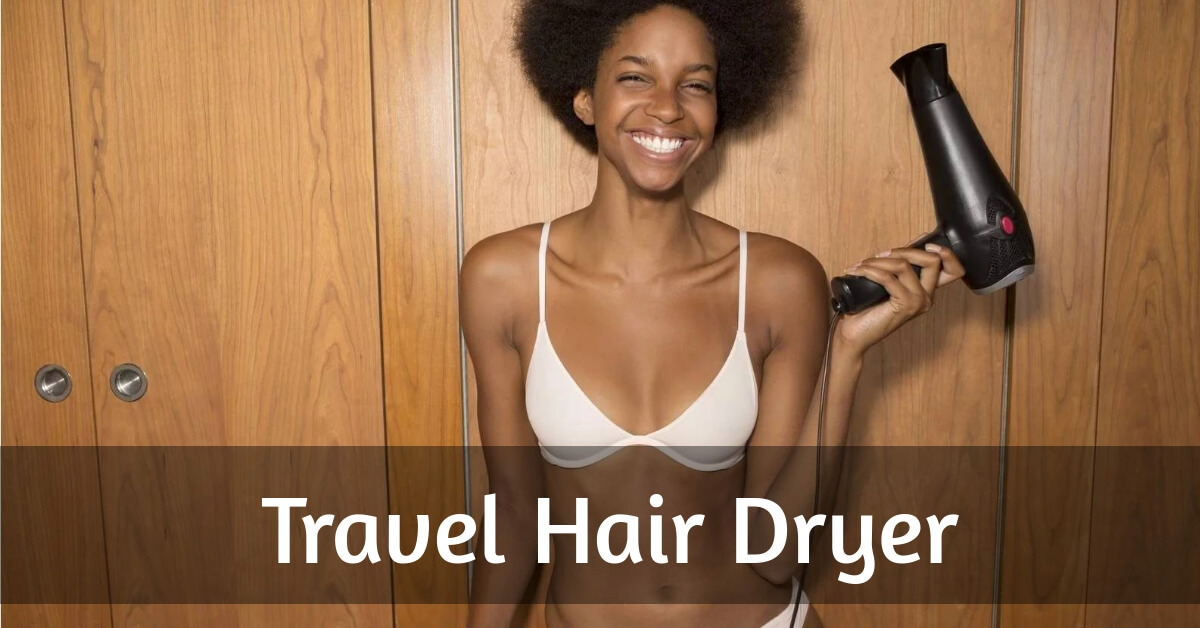 How to Choose the Best Travel Hair Dryer? in 2022
Two weeks ago when I was on my trip to New York, my old travel hair dryer broke down. Needless to say, that wasn't such a fun experience.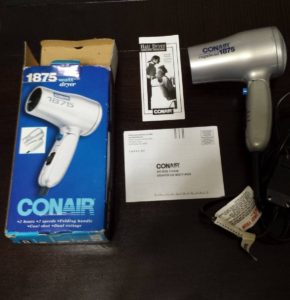 To make things even worse, I didn't know much about hair dryers, so I wasn't sure how I'm supposed to get a new one without someone ripping me off because of my ignorance. In case you're asking how I got my old travel hair dryer, well, my friends bought it for me.
But, I was determined to learn how to find a good travel hair dryer, so that when I go to the store, I know what I'm looking for. Of course, we all want to spend the least amount of money on a product that would work great. Well, the things don't work that way.
There are always the good and the bad about a certain product, so it's really up to you to prioritize the features you need and care about. That being said, I'm writing this article to help you choose the best travel hair dryer for your needs, so stick with me.
Do you wanna know how to choose a good travel hair dryer?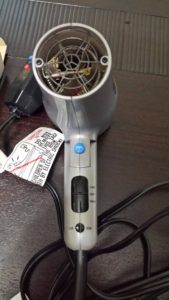 Even though I thought that finding a good hair dryer is complicated, it turned out it's not. You just have to know some things about hair dryers. After doing a bit of research and looking through various lists of travel hair dryers, I found my perfect match. So, here are the features to pay attention to when buying.
The size isn't the most important
When you read "travel hair dryer" the compact size is probably what comes to your mind first. Of course, the size matters, but not if the quality of a hair dryer will be compromised. So, before watching the size, make sure that your hair dryer does what it's supposed to.
Dual voltage travel hair dryer
Another thing to take into account before choosing the size is the countries where you will be traveling to. Keep in mind that plug types and voltage aren't the same in every country, so what you really need is a dual voltage hair dryer. A dual voltage refers to devices that can accept both 110-120V and 220-240V, so they can be used across the globe.
Choose the perfect size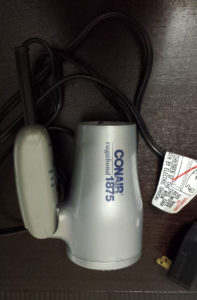 Now we came to choosing the ideal size for a hairdryer. If you have enough space in your suitcase to pack a hair dryer of any size, well, you can choose what you want. However, if the space in your backpack or suitcase is very limited, go for a good quality small travel hair dryer that folds down. There's also a travel hairdryer with a diffuser if you need that.
Cord
The next thing to think about is how long the cord is. The longer the better because you can move freely and dry your hair the way that best suits you. If the cord is short, you won't be able to move around.
Heat/speed settings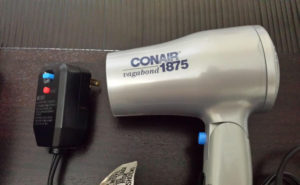 If you want to buy more compact travel hair dryer, it probably won't offer multiple heat/speed options. While this may be fine for some travelers, for others it may be frightening. Multiple heat and speed settings give you the option to set the ideal temperature and reduce the damage that one-heat-setting hair dryers have on your hair. So, choose wisely.
Attachments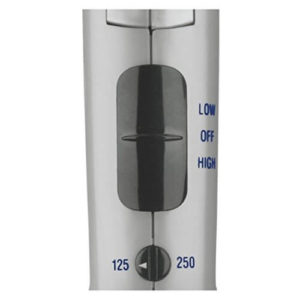 Another important thing is to decide how many attachments you need or do you need any at all. Depending on the type and length of your hair, attachments allow you to dry your hair, so it looks perfect right away.
The catch is that every attachment adds more to the weight of your suitcase, and takes up more space, especially a diffuser. So, do the thinking and decide whether you really, really need attachments on your trip, or you can survive without them.
Safety
Since there are many travel hair dryers on the market that comes from the unbranded source, their safety may be in question. I advise you to go with a reliable and trustworthy manufacturer that produce safe hair dryers, otherwise you risk your safety. You can go through travel hair dryer reviews and find out whether the hair dryer is of a good quality or not.
Best Travel Hair Dryer - Conair Vagabond Compact and Foldable Hair Dryer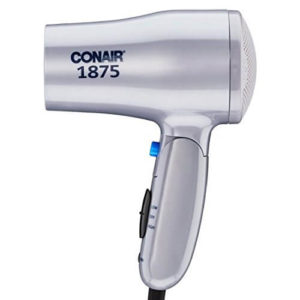 Here we have one of the best travel size hair dryers, so you just can't go wrong with this one. This hair dryer has everything a good travel hair dryer should have, so rest assured that it's worth your money.
First of all, it's dual voltage, so you can use it when traveling around the world without worrying if it will be useful in a certain country.
In addition, the handle is folding, so the hair dryer takes up little space in my suitcase.
What I really love about it is a cool-shot button and long cord. Finally, there are 2 heat/speed settings which are solid.
As you can see, this hair dryer is a good choice for those travelers who are concerned about space in their luggage but at the same time want a good quality international hair dryer.
The Hair Dryer You Need
Well, there you have it. With my guide on how to choose a travel hair dryer and the model I reviewed, there isn't so much for you to do except to choose the best hair dryer for your wallet and your needs. So, take your time and make a decision. Good luck!
Written By Kate Mark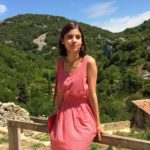 Kate is a mid-lifer who quit a growing corporate career to reawaken her passions and her lifelong dream of traveling the world.