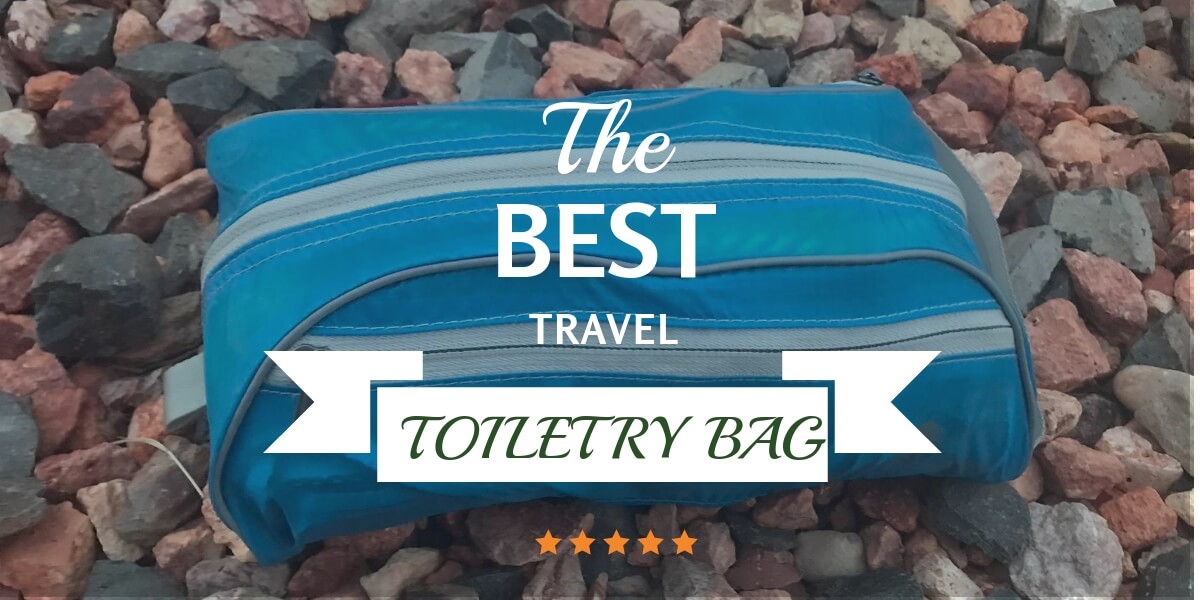 We Have Found Out the Best Travel Toiletry Bag in 2022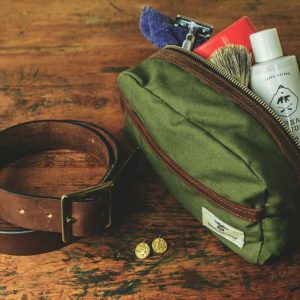 Whether you're going on a short business trip or want to spend a weekend with your friends, you'll need to pack. Of course, you don't need to bring too many items with you, but you do need to bring toiletries.
For me, the best way to keep my toiletries within easy reach is a travel toiletry bag.
This accessory makes easy work of organizing the things I need most, such as a travel toothbrush, a razor, a mini shampoo and shower gel. I don't have to waste time on emptying the whole bag only to find my toothbrush because the best toiletry bags come with a few compartments.
So, my friends, if you want to pack quickly and also be able to find toiletries when you need them, stick with me. In this article, I bring you a buyer's guide so that you can find the best toiletry travel bag for your needs.
Things to consider when choosing a Travel Toiletry Bag
Finding a men's travel toiletry bag may be an intimidating task if you don't have a clue what to look for. Luckily, you have me. That being said, here are the things to focus on when choosing a good toiletry travel bag.
Material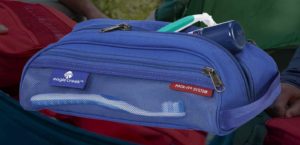 The first thing you need to pay attention to when choosing this handy travel bag is the material. The more quality material, the more durable the bag. Some bag has leak-proof compartments, so as to avoid creating a mess.
Affordable bags offer decent quality and are usually made from nylon. Moreover, there are plastic bags which can be compressed when you don't need them. That way, they won't take up too much space. Some bags are fully waterproof, but of course, they are pricier.
As you can see, you can choose among a few types of materials; it really depends on what you want and how much you're willing to pay for it.
Size
The next thing to keep in mind is how big or small your toiletry bag needs to be. If you're the only person who will use the bag and carry only a few toiletries, then a small toiletry bag will be fine. But, if you have an array of toiletries to pack, or will be sharing the bag with another person, then you should buy a travel organizer case.
Ultimate Checklist of Toiletries for Travelers
Compartments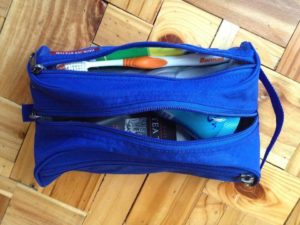 Of course, some travel toiletry bags come with many compartments, being perfect for a family. But there is no need for numerous compartments if you only have basic toiletries with you. Clearly, the number of compartments depends on how many items you plan to pack.
Is it suitable for flying?
If you're traveling by plane, you have to find a toiletry bag for toiletries that will pass TSA. So, don't forget to read their restrictions on liquids BEFORE buying a toiletry bag.
Can you hang it?
A toiletry travel bag should come with a handle so that you can hang it. Thanks to that, your items will be perfectly organized, and you'll be able to see them.
Another good thing about a hanging travel toiletry bag is that you won't have to unpack the things and then pack them again.
Color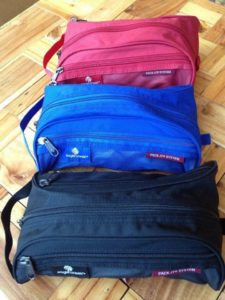 What I love about toiletry bags is that they come in a variety of colors and patterns to choose from. So, if you're one of those people who love bright colors, you'll surely find the perfect bag for you. On the other hand, perhaps you prefer classic color such as black.
Also, there are travel toiletry bags that are fully transparent, so that you can see all the items you put in the bag and easily reach for the one you need. These fully transparent bags are also a good choice for airports, to pass through security checks easily.
Price
Naturally, there are expensive and affordable toiletry bags, so it's good to know how much money you can spend on this accessory. Your budget will depend on how often you plan to use a toiletry bag and how quality bag you want to purchase.
For example, if you plan to rarely use your toiletry bag, you can spend about $10 on it. On the other hand, if you want to buy a good travel toiletry bag without spending too much, you can buy those that cost $20.
Best Travel Toiletry Bag - Eagle Creek Pack-It Quick Trip Toiletry Organizer
[video src="https://images-na.ssl-images-amazon.com/images/I/B1pbBPFfCWS.mp4"]
And here comes my favorite part – talking about one of the best toiletry bags on the market. This bag is literally all I need to organize my toiletries and keep them on safe. Made from micro-weave fabric, this bag is lightweight, so it won't add weight to your luggage. In addition to that, the material will resist moisture and stains, so that a bag lasts longer.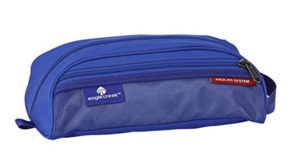 The bag is spacious, thanks to the main compartment, and additional pockets. With a mesh back outside pocket, you can see where your items are lying, which trust me, comes in handy when you're in a hurry.
Thanks to a carry handle, you can keep the bag just where you need it.
Best of all, this bag comes at a rational price and in three colors to choose from. Whether you want a blue, black or red toiletry bag, you'll love the look of this accessory.
Let's sum up – this bag is made of quality materials, and is lightweight. It offers a plenty of space to keep your essentials organized and at hand. Like all that is not enough, the bag comes at a great price.
Without a doubt, the bag provides a great deal for the money. So, if you're after a stylish and quality toiletry bag, this is the way to go.
Buy Eagle Creek Pack-It Quick Trip Toiletry Organizer Online 
Keep your Toiletries Organized
A good travel toiletry bag is a saver since it will keep your necessities close to you. I hope this article gave you practical tips so that you can find the toiletry bag you need. Good luck!
Written By Noah Smith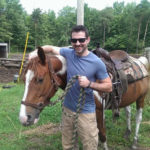 Noah is a freelance writer who has traveled over 32 countries so far. Onebagger is the place where he shares trip details, travel itineraries, planning and booking tips and travel tales. His aim- to help you plan your travel adventure on your terms, choose best travel gear and to your budget.