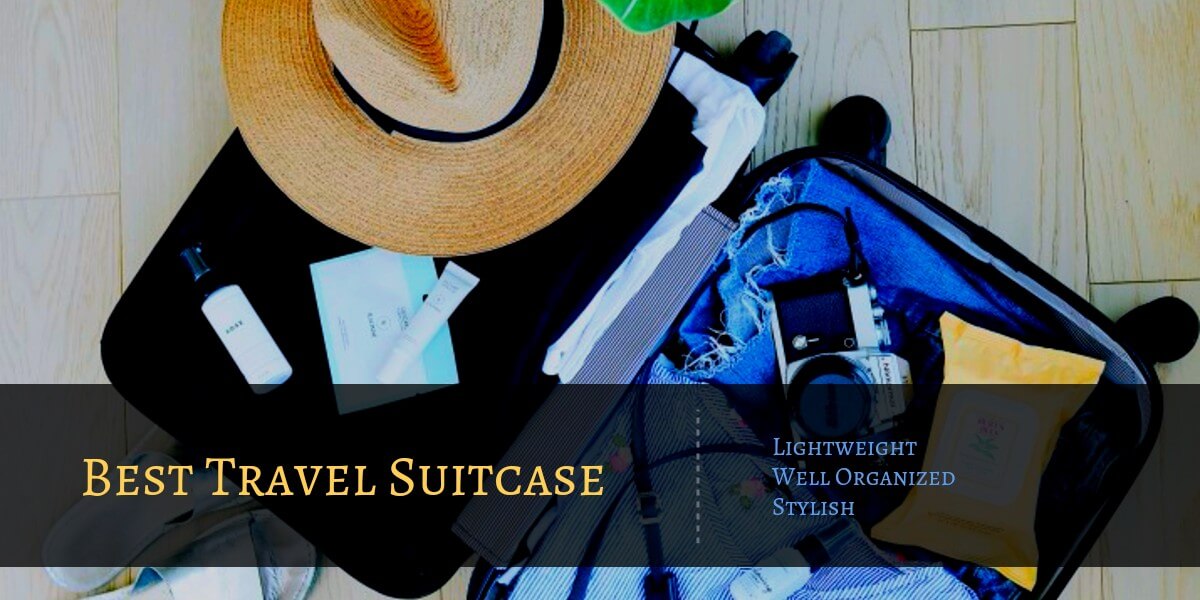 Travel Very Comfortably & in Style With Best Travel Suitcase in 2021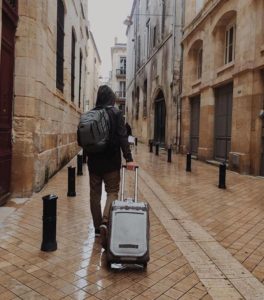 For me, there is nothing more exciting than traveling. However, the level of my excitement used to significantly drop when it was the time to pack. Actually, that part was such a pain for me, and so overwhelming. Clothes, a charger, devices, books, documents, things for personal hygiene - I had to pack all those things in my suitcase, without creating a mess. That was almost impossible.
Add to that my old, lame suitcase and you will realize why I used to hate packing so much. That leads us to the next point – improvement. Like with everything else in our life, we cannot make progress without having the right equipment. So, I decided to buy a good quality suitcase that will make packing a whole lot easier and will also be easy to maneuver.
I can tell ya that was such a smart decision, and investment of course. As it turned out, packing doesn't have to be such a struggle, you just have to have the right suitcase. Speaking of which, in this article, I will share with you some tips for choosing a good travel suitcase for your trip, so stick with me.
How to Choose a Good Travel suitcase?
The size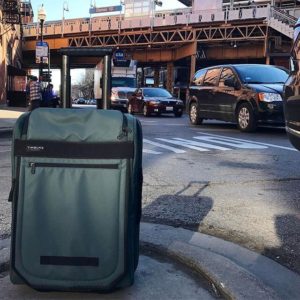 Naturally, the first thing to think about is how big traveling suitcase you need. Do you plan to pack only a few pieces of clothes and some personal items, or you'd rather pack much more than that? Depending on that, you will know what to buy.
When packing don't forget to read about international travel suitcase size restrictions so as not to pack more things that you are allowed to. Speaking of packing, you will find this ultimate travel packing tips article very helpful. Thanks to it, many have managed to pack all the things in an organized way as well as to fold my clothes in such a way that they don't wrinkle.
Another thing you want to learn is weighing your suitcase when packing. So, I advise you look videos called "How can I weigh my suitcase before traveling". (Hint: use a luggage weighing scale)
Purpose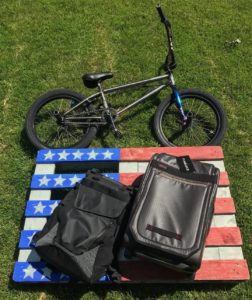 One more crucial thing is where you plan to go. If you want to go abroad, then you will need an ideal suitcase for international travel. Perhaps, you are traveling to another city for a business meeting, so you need a different kind of luggage for your business travel? Maybe your kid is going to the excursion so you need to get them a kid's travel suitcase. Whatever the case may be, one is for sure, you need to find the best traveling suitcase for your needs and means.
Sturdiness
Another thing to keep in mind is the material and sturdiness of a suitcase. A good suitcase for travel comes with a reinforced construction. This is especially important if you want to pack fragile items, otherwise, the items may not survive the flight. However, keep in mind that these are far more expensive and harder to move around.
Of course, you also want to buy a suitcase that is durable and made of high-quality materials to give you peace of mind when traveling. The last thing you need is to think about whether your stuff is safe in the suitcase.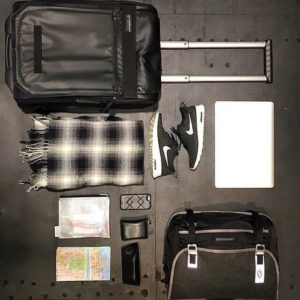 Portability
When it comes to the portability, your suitcase needs to come with sturdy and reliable casters, so as to easily move it around. Needless to say, that will make maneuvering a whole lot easier. And of course, let us not forget a telescopic handle that only adds up to easier transport.
Compartments and pockets
The last thing you want to take into account is the design of a suitcase. Namely, are pockets and compartments cleverly designed, and allow for organized packing? In addition to that, how many pockets are there? Also, what about the main compartment, does it come with a zipper? This will give you quick access to your clothes and items.
The Best Travel Suitcase is Timbuk2 Copilot Luggage Roller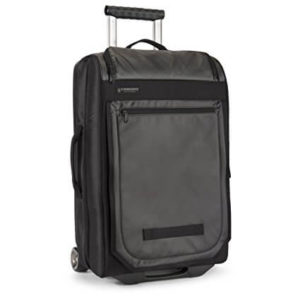 Among the best suitcases for travel, this one is my favorite, thanks to its design.
Firstly, this suitcase has a reinforced construction that ensures my items are safe and sound all the time. The exterior is made of fabric that is easy to clean, which is something that I care about. I can use wet wipes and clean my suitcase when needed.
Another thing I love about this travel suitcase is that it comes in an array of colors to choose from. Personally, I love darker colors, because don't get dirty so fast.
However, what I love the most about this suitcase is the design of the pockets and compartments. I am able to pack my things in a blink of an eye, keeping them well-organized and at easy reach. With a front pocket, expandable top stash pocket, large front zip opening, and the main compartment, there is a plenty of space to pack all the things I need on my journey.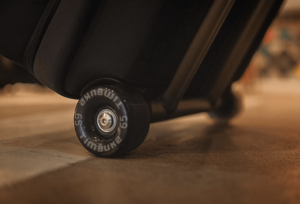 Finally, this suitcase is a breeze to move around. It comes with smooth and sturdy skateboard wheels and a telescopic handle. Because of that, I don't have any difficulty with rolling the suitcase. In fact, I have a complete control over the unit.
As for the downside, the zipper tends to get stuck from time to time, but that is not such a big deal. Other than that, I think this suitcase is great for trips since it is easy to maneuver, spacious, nice-looking, and sturdy and comes at a great price.
Buy Timbuk2 Copilot Roller Online
Do you want to travel with ease?
And there you have it – how to choose the best traveling suitcase. In case you don't want to bother with shopping, you can choose the Timbuk2 traveling suitcase and save yourself a trouble. This suitcase is among the best suitcases for traveling with good reason, so why not take the advantage of it and get the things done right away? Trust me, with this guy, you just can't go wrong. Bon, voyage!
Written By Noah Smith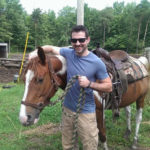 Noah is a freelance writer who has traveled over 32 countries so far. Onebagger is the place where he shares trip details, travel itineraries, planning and booking tips and travel tales. His aim- to help you plan your travel adventure on your terms, choose best travel gear and to your budget.