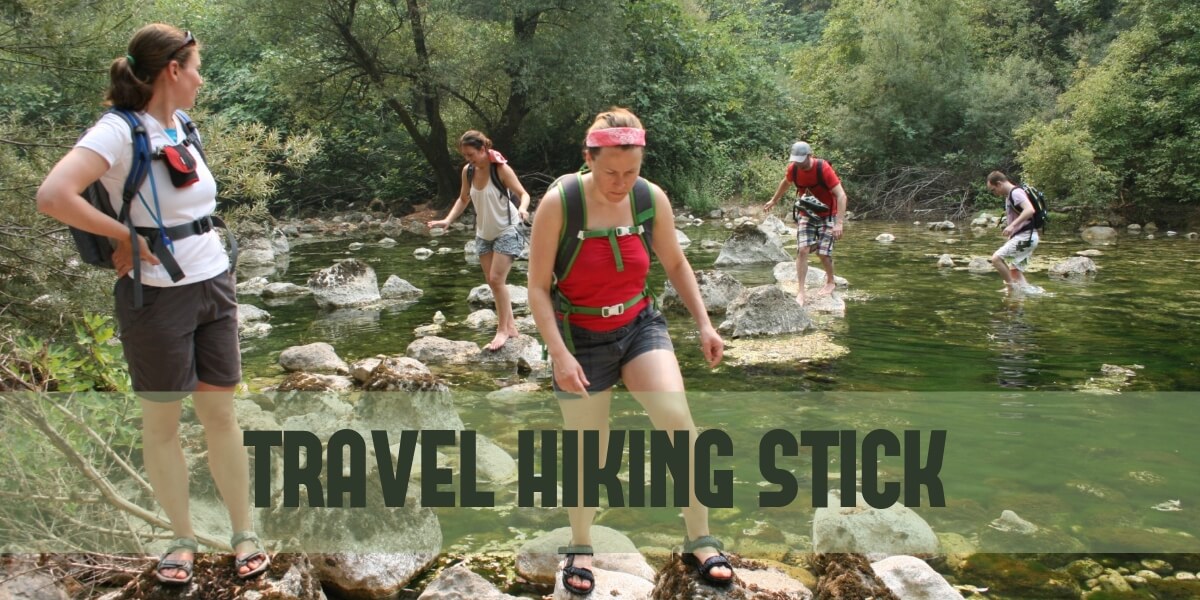 Travel Hiking Stick to Lean on When Going Gets Tough in 2022
"Lean on me when you're not strong" – said a walking/hiking stick
Whether you're going for a long walk or you're a hiker and are going uphill and downhill, you can't do it on your own. So, why not make your trip easier by counting on your friend – a walking/hiking stick?
It will help you save your energy (remember, you have a long road ahead of you) and take off some pressure off your lower body. Don't spoil your arms, they need to do some work too! In addition, a walking stick will help you have a consistent hiking/walking route and calm down your breathing.
Before I move on to my review, just want to let you know that a walking/hiking stick and a trekking stick or pole refer to the same thing, so don't get confused.
Himal Folding Collapsible Travel Hiking Stick Review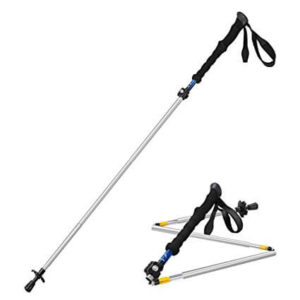 The Himal Folding Collapsible Travel Stick is one of the best travel sticks out there, due to its great features. It's sturdy, durable, reliable and safe, making your trails and walks more pleasant. The first thing worth mentioning is the body. This travel stick is made of aircraft grade 7075 aluminum alloy, thus it is extremely durable and reliable. No doubt that it will support your body well. In addition, the stick won't deform quickly.
Thanks to the New Quick Lock System, the stick can be adjusted anywhere between 45" to 53", making it a good choice for both tall and short people. What you'll find helpful is the measuring scale so that you can know which height suits you best.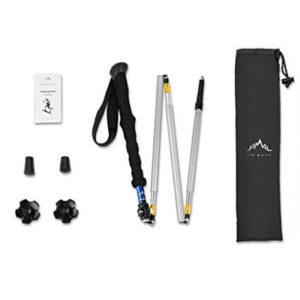 When hiking for a couple of hours, you get tired (obviously). But, you'll get less tired with this comfortable travel stick by your side. The handle provides you with comfort because it's made of EVA foam. Not only that, but the handle also gives you safety. The material is sweat-absorbent so your hand won't slip. For added protection, there is also a wrist strap. Thanks to its comfortable and reliable design, you can use this travel stick for a longer period of time.
On top of all, there is this Tungsten Steel Rod Tip placed under the rubber footing. So, using this travel stick on different kinds of terrain will be safer.
Overall, this Foldable Walking/Hiking Stick is a good choice for both men and women. It is suitable for various heights, comes with a comfortable handle and its steel rod tip ensures support.
Final Thoughts
Well, it's time to buy a travel stick and take your hiking or walking adventures to the next level! And remember "The journey of thousand miles begins with a single step" (Lao Tzu).
Written By Noah Smith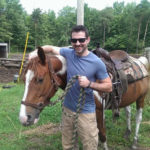 Noah is a freelance writer who has traveled over 32 countries so far. Onebagger is the place where he shares trip details, travel itineraries, planning and booking tips and travel tales. His aim- to help you plan your travel adventure on your terms, choose best travel gear and to your budget.