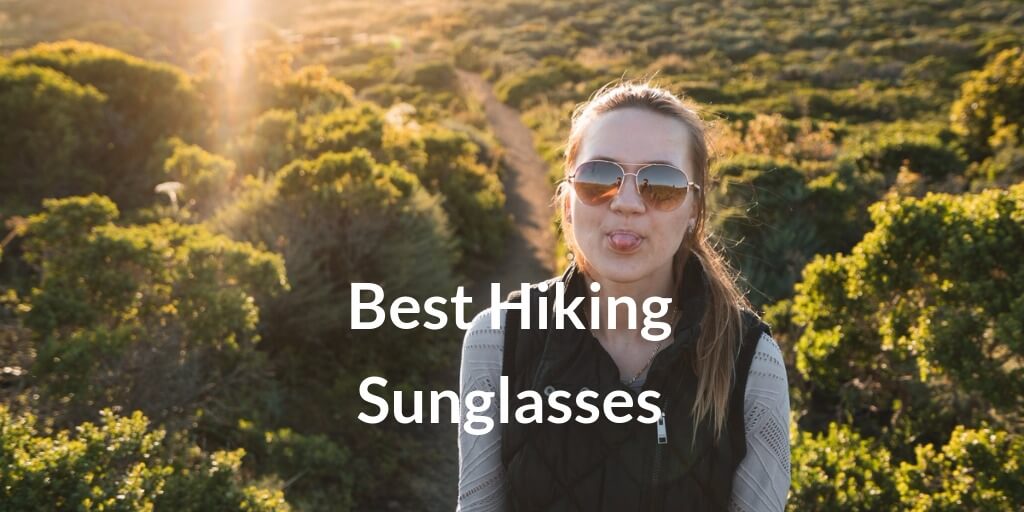 Best Ultralight Sunglasses for Hiking and Backpacking in 2022
Who doesn't love summer? Summer is the time when everything is more beautiful and more interesting, from hanging out with your fellows to getting drunk on your vacation. However, there are some things to keep in mind in order to get the most out of this season – your vision.
Whether you are at the beach, in your car, or at the party, you will need to protect your eyes from the harmful UV rays. Obviously, the way to do that is with a pair of sunglasses.
However, there are many of these on the market, and some really offer the UV protection, while those poor quality models don't. Not only that but choosing the best sunglasses for outdoor can be quite a hassle. So, in this article, I bring you a little buyers guide to help your purchase goes smoothly.
Buying Guide for Hiking Sunglasses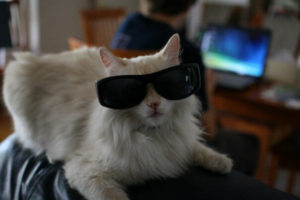 You might never think of this, but what actually means "having a good pair of sunglasses"? Well, I believe that means having cool-looking sunglasses that will fit your head perfectly, PLUS they will provide UV protection. With that being said, here is how to get that perfect pair.
Size
Choosing the right size sunglasses is a must. Trust me, you don't look cool wearing sunglasses that are two times bigger than your head is. Neither you look cool with a small size sunglasses. So, please, for the greater good, choose the sunglasses that will fit you just fine.
Another thing to keep in mind is that they should not fall off from your head with every movement you make.
Comfort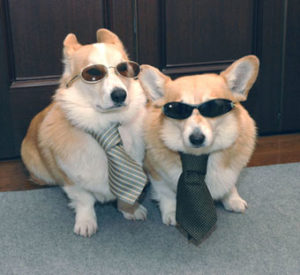 Now, some smart guys may say, how a pair of sunglasses can be comfortable? And the answer to that question is: Have you ever wore sunglasses or regular glasses? Because, if you have, you would know that the second thing you should look for is the comfort.
If your sunglasses are not comfortable, you will have troubles with keeping them on your head, since they will irritate you. And in case you didn't know, your sunglasses won't be very useful when in your bag. So, look for a comfortable pair of sunglasses, to make everything much better and darker.
Design & Color
Well, there are many shapes of the sunglasses, which make your search for the best pair a whole lot easier.
I don't know about you, but, for me, sunglasses are a part of my outfit. That is why I have various models, of different colors and patterns. Some of them are for a casual outfit, while others are for work.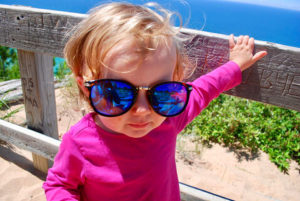 On the other hand, I also have one for the beach. Yeah, I know, that may seem awkward to you. But, trust me, that makes my life so much easier. Because I can't stand the brightness of the Sun, so I must wear these. And since I I am a smart guy and I took advantage of that, I made quite a collection of sunglasses.
Durability
Another thing that you should look for when buying the sunglasses is quality. How well are they made? Are they sturdy and can withstand a few falls? Will they last you for years or only for a couple of months?
UV protection
The thing that bothers me most is UV protection. Just so you know, don't expect cheap models to provide UV protection, because, well, they won't.
When I am buying sunglasses, I always go with trusted brands because I know they do take care of my eyes. So, my best advice would be to choose a brand that you know it does what it supposed to do – make sure your eyes have got UV protection.
Price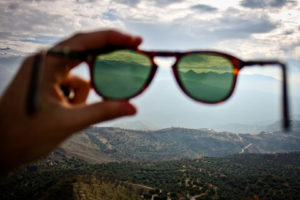 If you are anything like me, then you are willing to invest in a good pair of sunglasses, without actually moaning about the price. Speaking of price, you will be happy to hear that choosing a good quality pair of sunglasses won't be that hard.
Thanks to many brands on the market, the possibilities are endless. So, if you will be satisfied with the moderate quality, then you can find the sunglasses under $30.
Again, if you do care about durability and you love making smart investments, then forget about $30 price tag. You'd better be prepared to spend more than $100 on a high-quality pair of sunglasses because they will last yours for years to come. The high-end models are built with durability, and comfort in mind, so as to help you get through every sunny day with ease.
Best Sunglasses for Hiking is Oakley Half Jacket 2.0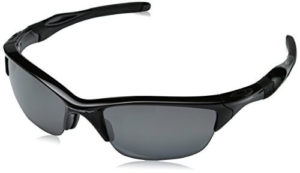 So, here is why this pair of sunglasses is my favorite. It comes at a reasonable price (wondering what you get) is durable, comfortable, and safe for my eyes.
Made of superior materials, these sunglasses are in compliance with ANSI 287.1 standards.Meaning, they are impact resistant.
Next, they are extremely comfortable, even when my face is sweating, thanks to Unobtainium components that will provide better grip.
Lenses are interchangeable, so I can make the most out of any environment. High definition optics ensures clarity and great visibility.
Plutonite lens material keeps my eyes protected from VA, UVB, and UVC rays, while polarized option decreases glare. The last thing that I love about this model is the looks. Metal icon accents and classic color make this pair of sunglasses a worthy addition to my collection.
Buy Oakley Half Jacket Sunglasses Online
Conclusion
With a good pair of sunglasses, your mornings and afternoons will look much better and clearer, allowing you to enjoy the beauty around you. Just keep in mind the things that I mentioned and your next sunglasses will become your favorite ones.
So, look for a comfortable, durable and good quality pair of sunglasses, that will help you get the most out of your day. If you choose the above-mentioned product, know that you will be satisfied with it, because it does provide good value for the money.
Written By Noah Smith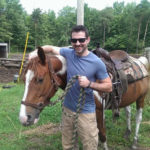 Noah is a freelance writer who has traveled over 32 countries so far. Onebagger is the place where he shares trip details, travel itineraries, planning and booking tips and travel tales. His aim- to help you plan your travel adventure on your terms, choose best travel gear and to your budget.