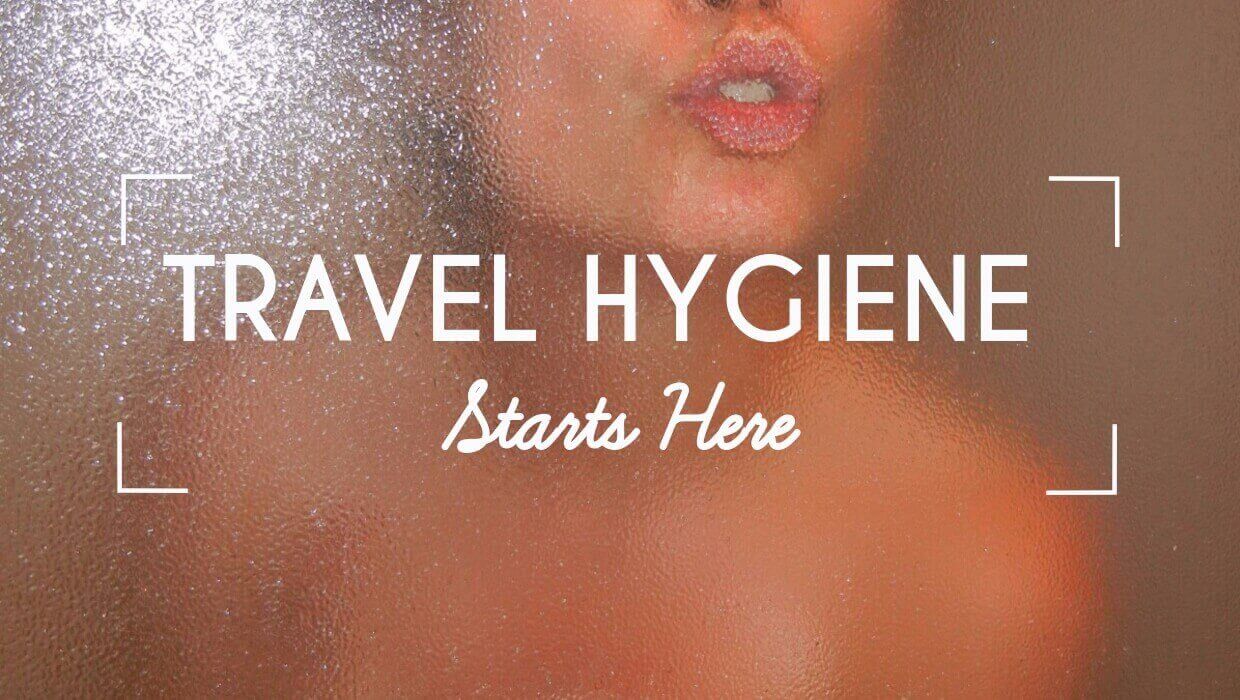 4 Quick and Simple Travel Hygiene Tips No One Told You About in 2021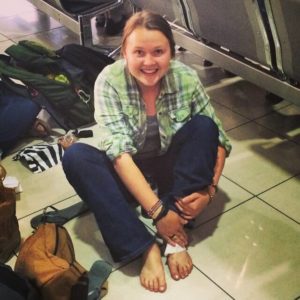 I'm not sure what it is about traveling that makes me feel so grubby! All I want at the end of a long flight or road trip is a bath. If I'm flying, I pack my travel hygiene kit in my carry-on bag so I can get to it quickly.
That way, I have it with me if my checked baggage goes to the wrong destination! And, if there's a stopover at a great airport like the one in Singapore, I can have a shower while I wait for my connecting flight!
What personal hygiene items should you have with if you are traveling? Here are some common-sense tips that I found useful.
What toiletries should be packed in your Travel Bag?
Common sense tells me that, to start, the items I use on a daily basis should be in my travel kit. I find it easier to think about categories so that I don't need a long list of individual items. My main categories for personal hygiene are: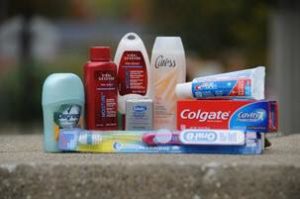 Teeth
Body and hair
Face
Hands
Feminine care
Medication
How I take care of my body hygiene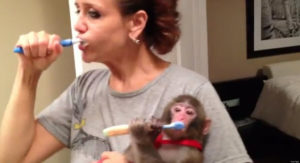 Then it's easy. For example, if I think teeth, I can quickly check that I have a toothbrush, toothpaste, floss, and mouthwash. If you are a female, make sure to include pads or tampons, plus bathroom wipes or toilet paper. For my face, I pack face wash, toner, moisturizer, biodegradable diapers when hiking.
I use a moisturizer that has sunscreen so I don't need to take both. If I'm going to be away for more than a few days, I add a facial scrub and mask. (Clearly, I like some comfort when I'm traveling. You might be able to cut thislist to the essential toiletries: toothpaste, toothbrush, floss, soap, tampons, and moisturizer.)
Looking Good on the Trip is Important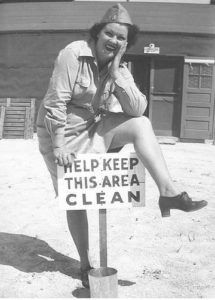 And, of course, there's makeup too. I really try to cut down here. I empty my favorite travel toiletries bag (and give it a wash) and repack it with essentials only. Remember to add tissues, cotton balls, and some q-tips.
The toiletry list for body and hair care depends on where you are staying. If it's a good hotel, you might be able to leave out soap, bath oil or salts, body lotion, shampoo and conditioner, hair dryer and towels. I prefer to take my own washcloth.
You can add a hairbrush, deodorant, and talcum powder. Talc is so good for traveling. Use it on feet, thighs, underarms and under breasts to keep dry and sweet smelling. For grooming, use a little pocket in your toiletries bag for nail clippers, nail file, tweezers and a small pair of scissors. You may need a razor.
Having clean hands is a critical part of travel hygiene. I carry a small pack of wipes or a hand sanitizer in my jeans pocket.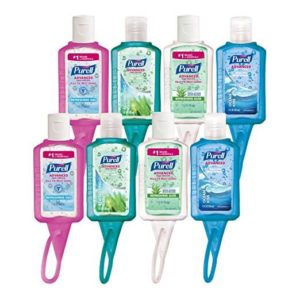 Should you pack a mini-medicine cabinet?
We really hope not to be ill while we are traveling, but it can happen. Some obvious basics to carry with you include painkillers, something to deal with diarrhea (including rehydration sachets), perhaps something for colds and flu. I'm allergic to bee stings and certain foods, so I always have an antihistamine in my bag. If you're going to be outdoors, take sunscreen and something to keep insects and mosquitos at bay (toss in some anti-itch cream in case you are bitten).
A small first aid kit (a definite must if you are traveling with children!) might contain: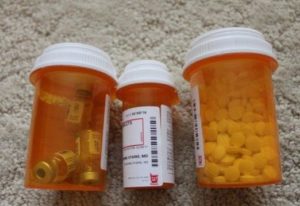 Antiseptic and some cotton balls
Adhesive plasters
Bandages – remember to have pins to fasten them.
Liquid bandage is a good idea. The liquid dries to a protective cover for cuts and splits in your skin. It's flexible and lets the skin breathe. It's especially good for difficult spots like knuckles and fingertips.
Scissors and tweezers (or you can use the ones from your toiletries). Make sure you are not traveling with any restricted medical item on your flight.
Cutting down on Volume and Weight
This has been quite a long list of things to pack. Every item takes up space and adds to the weight of your luggage. How can you cut back?
Well, the first thing to remember if you're traveling by air is the 3:1:1 rule for carry-on luggage: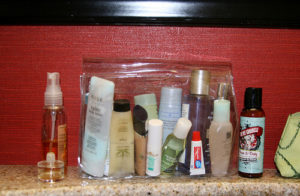 3 = 3-ounce containers or smaller
1 = one quart-sized clear plastic bag
1 = one such bag per passenger Containers may hold no more than 3,4 oz (100ml) of liquids, lotions, and gels. All the containers must fit inside a see-through bag. You may only carry one such bag.
(Have you read our popular article on TSA 3:1:1 Liquids Limits Rule.)
Even if you're not traveling by air, it might be worth getting some travel sized bottles and decanting only enough for your time away.
Staying Clean while on Hiking or Camping Trips
And if you're hiking, camping or backpacking, then micro-light might be what you need. Here are some tips:
Use toothpaste tablets. You use a bit of water, chew the tablet, brush and rinse. You can count out sufficient tablets for the number of days you'll be traveling and seal them in a very small Ziploc bag.
Use soap sheets or leaves instead of bars – again, count out what you need and seal them in small bags. I've not seen them, but you can apparently also get leaves for shampoo, shaving, and laundry.
Otherwise, use a good quality concentrated castile soap (that means that it is made with an oil such as olive, hemp, coconut or jojoba). A little bit goes a long way and you can use it for all your personal cleaning, and to wash your clothes and plates. One outdoor expert recommended decanting the soap into a 10ml dropper bottle – this was apparently enough for two weeks.
Dried Wet wipes. Take wet wipes out of their packet and let them air-dry. They will be much lighter to carry and you can rehydrate them in water.
Carry a small army knife with a nail file, scissors, blade, and tweezers
No Cardboard. Take the cardboard roll out of the toilet roll – you can then flatten the paper and it takes less room
Bandana. Always have a bandana for your head to keep the sweat out of your eyes – it can double up as a bandage or a washcloth.
More Popular Travel Packing Tips
Some odds and ends to add to your hygiene travel kit
Here are some extra's that you might not have thought about:
Get the Ultimate Toiletries Checklist
In summary
What you pack for travel hygiene depends on your style, the type, and mode of travel, the length of time you will be on the road or in the air! I hope that the ideas I've given will help you pack exactly what you need. The aim is that you focus on having fun or getting your business deals agreed, not concerned about toiletries that may have been left at home!
Please let us know if you have some travel hygiene tips of your own.
Written By Kate Mark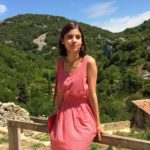 Kate is a mid-lifer who quit a growing corporate career to reawaken her passions and her lifelong dream of traveling the world.