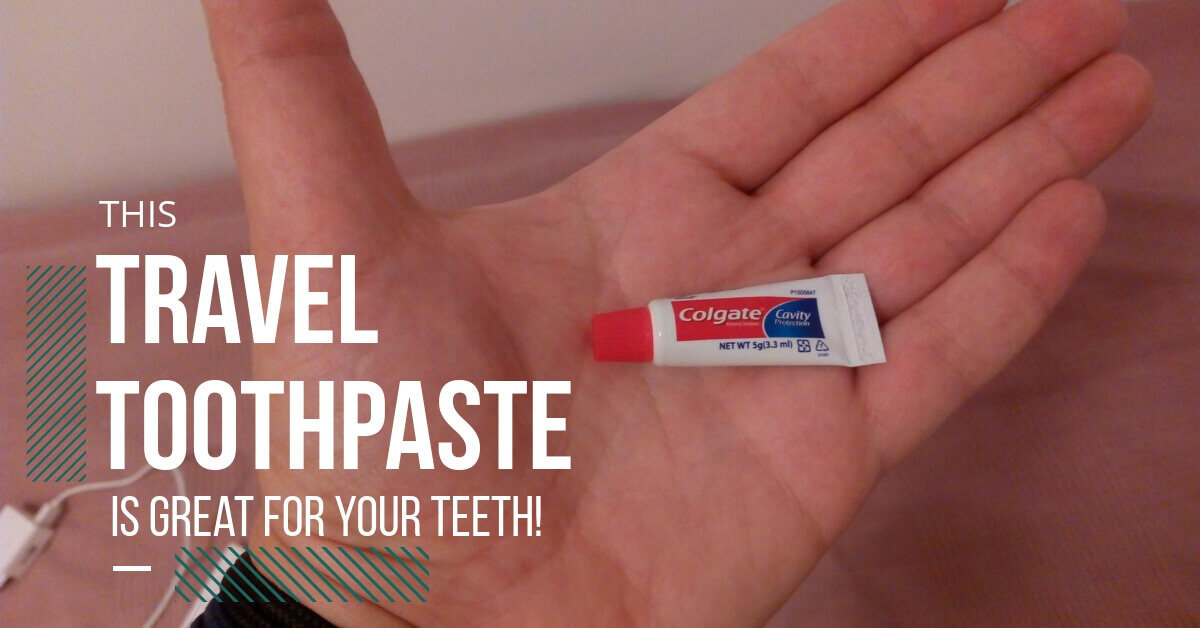 Pearly White Teeth and Mint Fresh Breath With Travel Sized Toothpaste in 2022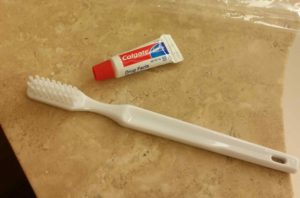 Is it impossible for you to imagine your life without traveling? Without seeing new sites, meeting new people, trying out new food?
If so, then you must also know, that all those wonderful things are not everything that accompanies with traveling. Practical things are just as important, otherwise, you won't be able to enjoy the nice things.
Practical matters like travel costs, picking the right clothing, and, yes, hygiene. Of course, there are several problems that accompany this matter.
Having clean teeth while traveling is a lot harder than it seems. The following article can help you deal with the problems most often faced by travelers that care about their dental hygiene, namely, toothpaste!
How to Choose Toothpaste for Travel
Obviously, toothpaste is important for your dental hygiene. However, it can be a hassle when you try to take it with and have a regular supply on long trips.
What is Ideal Travel size for Toothpaste?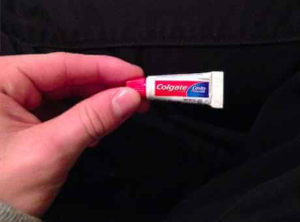 The first thing that should, and usually is, on your mind when thinking about traveling and toothpaste is "what is toothpaste size for air traveling"? In other words, how much toothpaste are you allowed to carry?
Now, because we live in these dangerous and stressful times, airlines place limits on a number of things you can carry. While you can put as much as you want into your checked baggage, you can only carry 3.4 oz (94 grams) in your carry on. Also, this relates to the container, not the actual amount, so be careful.
Travel Size Toothpaste Plastic Tube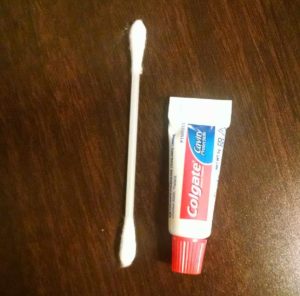 Now, another question could be – how much toothpaste should you even bring? An average person, brushing his or her teeth twice a day, uses 1,5 grams of toothpaste per day. So, if your trip lasts for 30 days, bring a tube of 45 grams, for example.
Now, taking both of these factors into account, you can decide whether you want, or even need, to refill your favorite tube of toothpaste on a regular basis.
It's usually cheaper just getting one big tube of toothpaste, refilling a travel sized tube, and stuffing it in your carry-on bag or toiletry bag (but carefully). This is a good habit to have, as it will help you save money, and keep your teeth clean.
Should you trust toothpaste in destination countries?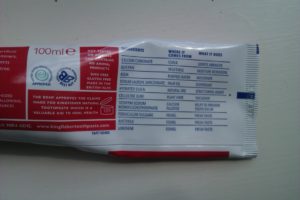 No, I don't, neither should you. Many countries have relaxed food and drugs laws. Heck, even if there are laws, they are not enforced effectively.
They might contain harsh chemicals bad for your teeth. Forget Fluoride, sometimes they even contain Nicotine that can cause cancer.
No, Thanks, I'm staying with my dentist recommended toothpaste.
Best Toothpaste for Travel
Colgate Total Clean Mint Travel Sized Toothpaste

This should be your go-to pack if you want to do some serious traveling but care about your dental hygiene. It has 24 small packs of Colgate toothpaste, 0.75 oz each. In other words, they would last you for years. You might be asking, do I need that quantity? Well, you should know that it is much cheaper to buy them in bulk.
Do you have inflammation in your gums?
Teeth appear longer or have cavities in them?
Does your toothpaste have harmful whitening agents? Yes? Then this toothpaste is the answer to your problems.
It prevents cavities by remineralizing the teeth. By inhibiting bacteria growth, it helps fight bad breath.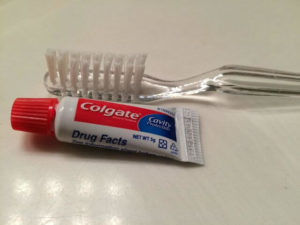 What you'll love about this is its great minty taste, a total clean feeling which lasts for a longer time than any other toothpaste.
These tubes are just under 4 inches, meaning they'll save weight and take very little space in your travel toiletry bag.
And, what's very important, they will pass all airport checks, and help your teeth stay pearly white, and your breath minty fresh.
Buy Colgate Total Clean Toothpaste Online
White Teeth or Dentist Visits?
What do you choose? I choose white teeth.
The most important information that you need to answer is if you want to go, see the world, and return home with clean teeth and fresh breath.
Besides, imagine meeting all these new and exciting people, in new and exciting places, with bad breath. It's all about making a good first impression, right?
Written By Kate Mark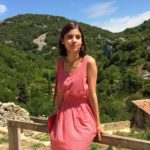 Kate is a mid-lifer who quit a growing corporate career to reawaken her passions and her lifelong dream of traveling the world.