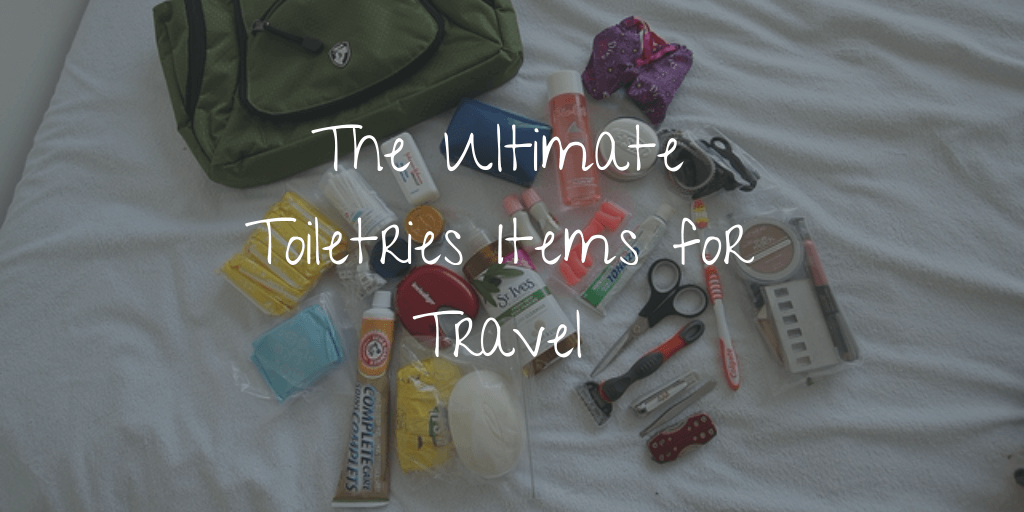 The Ultimate Checklist of Toiletries Items for Men and Women in 2022
If you are a Onebagger, then you must have already realized that you cannot take all of your toiletry items with you as space is premium. Instead just take the bare minimum. Even the airport security is now strict than before in term of what they allow on a flight.
What are Toiletries?
Toiletries are personal care items used for hygiene or grooming. For example, travel toothbrush/ travel toothpaste, deodorant, shampoo are all toiletry items.
How to travel with toiletries?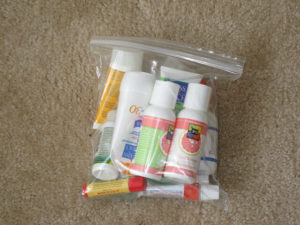 Travel size toiletries are liquids(shampoo, lotions) and gels(toothpaste, lip balm) that are in 3.4-ounce containers or smaller.  Additionally, all your bottles of liquids and gels must fit in a single 1-quart plastic bag. In order to achieve this, buy items in special travel size or buy some travel size containers and transfer liquids and gels items.
Toiletries that aren't in a liquid or gel form aren't monitored, which means you can pack them in your carry on as per requirement.
If you are wondering, what to put in The following list is essential items you should have in your traveling toiletries bag.
The Essential Toiletries Packing List for Vacation
Must have Medicines for Travel
ibuprofen (Fever and Pain)
Benadryl (Cough)
Antacid (Stomach)
Band-aids (Minor cuts)
Salbutamol (Asthma)
Neosporin (Skincare in outdoors)
Eye Drops – Essential if you're catching the 'red eye' flight or driving for prolonged periods.
*This is not a medical advice. Consult with your doctor for much better advice.
Miscellaneous Items in a Toiletry Bag
Few Tips for Packing you Toiletries
Buy reusable fillable containers and transfer some from your hotel.
Ziploc bags are great for organization.
Prefer Hanging Toiletry Bags.
Written By Kate Mark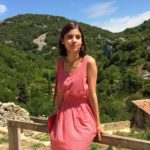 Kate is a mid-lifer who quit a growing corporate career to reawaken her passions and her lifelong dream of traveling the world.