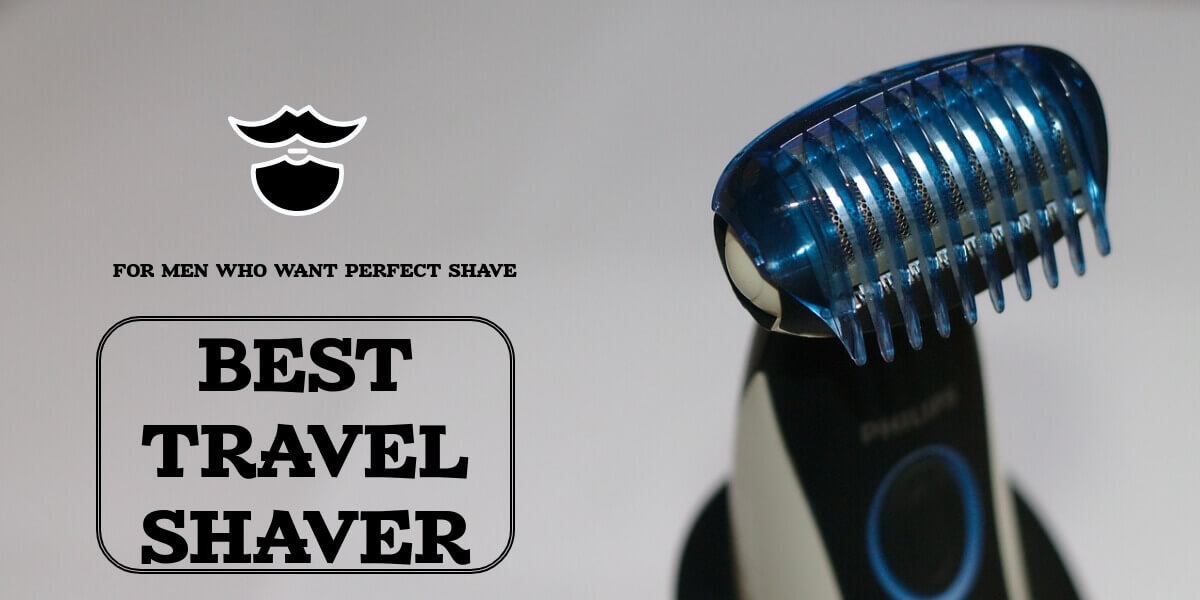 The Best Travel Shaver for Men Who Want Clean Face in 2022
Shaving has become a normal and essential part of our lifestyle. It's associated with being neat and, let's face it, it makes you look more professional.
I, for one, appreciate how softer my skin is and how much younger a clean shave can make me look. Although, neither of those benefits would be there if I didn't have a good quality shaver. I'm sure most of you have found a decent one for home use, but what happens when you have to travel?
Do you just let yourself go and hope for the best, while your face gets itchier by the day? No! You find the best travel shaver! And you begin by reading this article.
How to Choose a Travel Shaver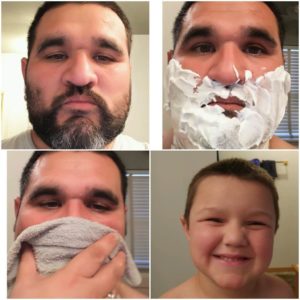 Most people usually pick a travel shaver advertised on TV, or you know, the first one they see in the store. At least that's what I did. Then I learned that not all of them are the same and that you should pay attention to some things before buying a portable shaver.
Instead of learning it the hard way like I did, listen up!
Comfort of Shaving
Whether you find a razor comfortable or not depends on you as a person. That being said they are still certain things which double up the comfort. A stiff electric travel razor is no good, for example. Always make sure the foils move with your face instead of it being the other way around.
Battery Life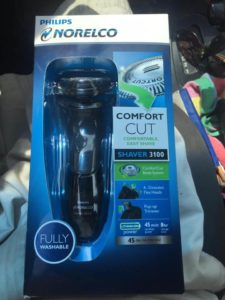 Since we're talking about electric travel razors, this is definitely the most important feature to lookout for. You don't want your battery to die when you need it most, only to find out there's nowhere to charge it, nor do you want to bring one which can't do its job properly, only to be stuck with it.
A pro tip would be to look for one which is made out of metal rather than plastic, as they are more durable and powerful. You should also test how long it takes for it to reach full charge and make sure there's a way to tell exactly how much battery power is left.
What about the Clean Cut?
The number of blades you need on your travel electric shaver depends on how difficult it is for you to get rid of hair.
Usually, there are more foils and each blade has a certain purpose and gets rid of different hairs. The cruder your hair is, the more blades you'll need.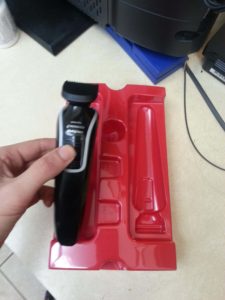 Foil shavers are designed in a way which lets them move smoothly over facial features with floating heads and the job is finished by little blades running over the same surface.
On the other hand, you have rotary shavers with typically three or four floating heads and cutters secured by a thin grid.
People say that rotary shavers are a bit quieter, but bottom line is, both of these types do an extravagant job and it all depends on you.
Shaver power
This is also an important thing to pay attention to since nobody needs a faulty razor which can't get the simplest hairs off. The kind of power you need, again, depends on the kind of hair you have.
But don't worry too much about it; companies tend to state just how many cuts per minute their product makes.
Best Travel Electric Razor/Shaver
So now that we've talked a bit about what features a good shaver should have, let's introduce what has to be the best one right now.
And that's the
Philips Norelco Electric shaver 3100 - Our Review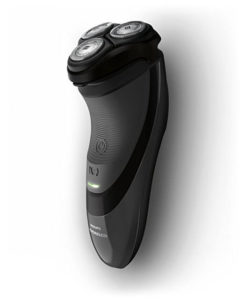 First and foremost I've said the perfect razor has to be comfortable. And this one is beyond that. It offers a close and clean shave, leaving your skin fresh and soft instead of rugged and irritated.
Phillips is proud to advertise this product for its exceptional non-irritating tendencies.And what contributed to that are the rounded edges which glide over your skin and offer a protective shave. This is known as the Comfort cut-blade system.
What's more, it also has a 4 direction flex which means the heads of the razors can move in four different directions, mastering the contours of your face and leaving them uncut.
This electric shaver possesses lithium-ion power proven to be as consistent as the first day even after years of usage.
The shave has a cord but don't let that be a deal breaker since it also offers 45 minutes of cordless shaving which is amazing for conditions where you can't plug it in.
You might be worried about the cleaning since these things are usually difficult to get pristine but trust me, it won't be a problem. Phillips has thought of that too!
All you need to do is pop the head of the shaver and rinse it under your tap. After a good rinse, your shaver will be as good as it was before the first shave!
What about my sideburns and mustaches?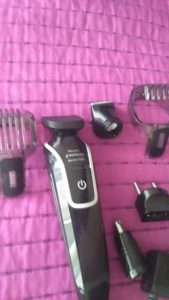 If you have sideburns or a mustache you'd like to maintain instead of shaving off completely then you'll be happy to know that this electric razor also has a pop-up trimmer, perfect for these kinds of situations!
You might be thinking that you've seen more features on some other shavers and that this one can't be the best because of that.
But you're wrong. Sure, this one doesn't have as many bells and whistles but it has core and purpose. It does its job effortlessly for a much more affordable price. That's exactly why none other can beat the price.
A durable, good quality shaver which anyone can afford.
Are you ready to get a clean shave?
And there you have it, folks! That was the short article describing what to look for in a portable shave and just which one is the best travel electric razor offered on the market right now.
Hopefully, you've found what you were looking for and will take my heartfelt advice, as you are bound to be satisfied with everything this Phillips baby offers.
So, what else can I say but, safe travels and happy shaving!
Written By Noah Smith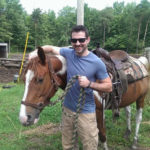 Noah is a freelance writer who has traveled over 32 countries so far. Onebagger is the place where he shares trip details, travel itineraries, planning and booking tips and travel tales. His aim- to help you plan your travel adventure on your terms, choose best travel gear and to your budget.