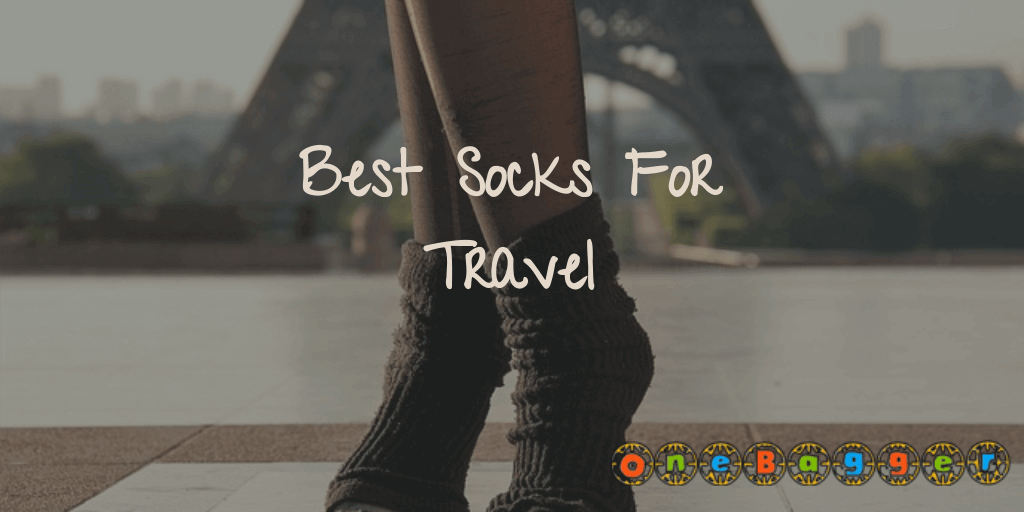 The Best Quick Drying Travel Socks in 2021
Bringing travel shoes on your trip is practically a no-brainer, but did you know that travel socks are an essential piece of your luggage, as well? A lot of people don't know the difference between travel socks and regular socks, and why travel socks are more important on a trip than your regular socks.
The Problems With Regular Socks on a Trip
Regular socks are excellent for minor walking trips, but if you know that you are going to be doing a lot of walking, hiking, or backpacking, for instance, then bringing regular socks instead of travel socks is going to create quite a problem.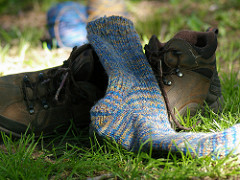 For example, socks that are designed for hiking trips have features that ensure your feet are kept warm and dry. They could be waterproof and insulated, for instance, and are thicker to ensure your feet are comfortable and padding against the harsh terrain.
Plus, regular socks don't act as natural sleep aids and added comfort on planes like compression socks do.
Compression socks are another great example of travel socks that make all the difference during a trip, so the choice is up to you. Would you rather have socks that are made for what you're doing, where you're going, etc., or would you rather buy regular socks that will hinder instead of helping you?
How to Choose the Best Travel Socks Pair for You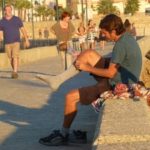 If you are traveling on a long flight, then you are going to need a good quality pair of compression socks.
If you don't invest in some, you're going to arrive with sore, aching legs and feet.
Compression socks ensure that this will not happen by providing graduated compression to your knees and ankles, allowing better blood flow.
All you have to do is look for 15-20 mmHg with a size that goes to at least your knee, and you're ready to go.
Best Compression Socks for Air Travel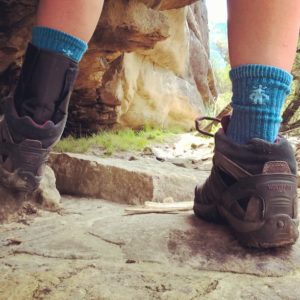 If you are planning on doing a lot of walking on your trip, then you will need to look for thick socks that allow for a lot of comfort and padding.
There is nothing worse than walking around for extended periods of time in socks that slip down your ankle and eventually your foot, or socks that are so thin and crappy that you feel like your feet are going to fall off.
Or, if you are going on a hiking or backpacking trip, look for socks that have the features that match your trip. For example, you know you are going to be hiking in a somewhat wet area. In this case, you are going to need travel socks that are waterproof and have added cushioning for your feet, so they don't become too sore.
Important Features to Look for in Travel Socks
One of the most important features to look for in a travel sock would have to be the type of fabric used to create them. Odor and fungus problems become more prevalent with some materials used in socks, so, ensure that they are made of breathable material, such as Merino, for example.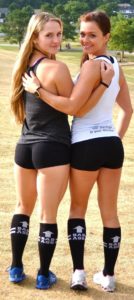 Cotton is good for everyday life but not for traveling because it holds moisture in and causes blistering. You should also keep an eye out for socks that feature a fast drying process, which can be very beneficial no matter what activity you are doing.
As previously stated, compression socks are best for flying and throughout your trip if you are going to moving around the majority of the time.
They are incredibly easy to find, very useful for flying and whatever else you're doing on your trip, and look like regular socks. They are not waterproof, however, so if that's what you need in a sock, then keep looking.
Mainly, you should be looking at individual brands, not individual pairs of socks, to see who offers exactly what you need. This is the best way to discover features you may not even know about at the beginning of your search.
The Best Socks for Travel
Listed below are some of the best travel socks currently found online. They range from best for walking, hiking, and all of the above, so check them out and see which pair would be more beneficial for you for the duration of your trip. We have only included socks that are better for the actual trip part, not the flying included.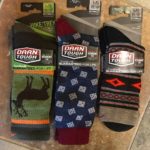 These travel socks are specially made for men. They are made from 44% nylon, 4% Lycra Spandex, and 52% merino wool.
They have open mesh knitting located where the top of your foot will be when wearing them, include a reinforced toe and heel, and have an elastic support that is made to go around the arch of your foot.
Overall they are not extremely thick socks, but they are perfect for cushioning and supporting your foot for added comfort. They have odor absorption and moisture wicking for features and come in multiple sizes.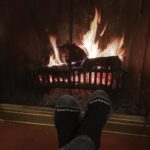 These travel socks are also specially made for men and are made of 5% elastane, 47% nylon, and 48% merino wool. They have a virtually seamless toe, have temperature regulation, are incredibly breathable, and have moisture management.
The 4-Degree Elite fit system ensures that they do not slip off of your foot when moving around through the dual elastics.
Even though this is patent-pending, these socks boast Indestructawool technology that features maximum comfort, durability, and a design that will not fall apart on you after long periods of use. They come in multiple sizes.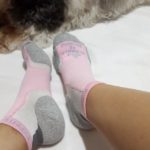 These socks are specially made for women and are made of 66% Thor-Wick Cool polyester, 1% elastic, 15% nylon, and 18% regular polyester.
The company has won an award for these socks, being "Runner's World Gear Award Winner" with the socks being described as "the best of both worlds."
These socks are perfect for both light walking, hiking, and everything in between. They will not leave your feet sweaty and will ensure that blisters are kept far away.
The pads are located in the heel and ball areas of the sock to make sure that there is impact protection against shear and friction, especially in the strike zones of the foot.
Interestingly enough, the manufacturer/company does not include any useless padding in areas that are not as important as others do, which is more beneficial and practical. Like the other travel socks listed, this pair comes in multiple sizes, as well.
Finding the Best Travel Socks for Your Trip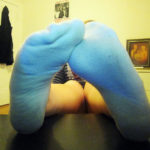 Travel socks are often an essential part of your packing and an overall trip that are not thought out too often.
Knowing what you should be looking for in a sock based on what you are going to be doing on your trip is the best way to match the best travel socks.
Remember to pack a couple of extra pairs and plan for absolutely everything depending on where you are going, and always purchase travel socks from a company that offers the best.
Your feet will thank you before, during, and after you get home from your trip, and, as always, remember to have fun and enjoy yourself!
Written By Noah Smith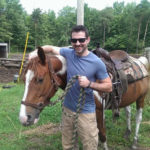 Noah is a freelance writer who has traveled over 32 countries so far. Onebagger is the place where he shares trip details, travel itineraries, planning and booking tips and travel tales. His aim- to help you plan your travel adventure on your terms, choose best travel gear and to your budget.