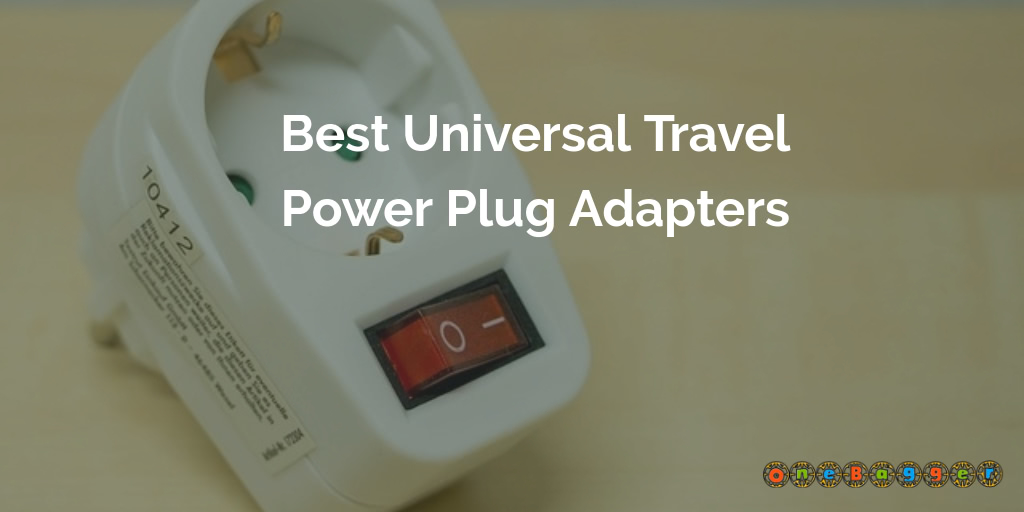 Best Universal Travel Power Plug Adapters in 2022
There are multiple different types of outlets across the world, so chances are the design of your device's plug is not going to match the pattern. This is where travel adapters come in. They allow you to connect to international outlets no matter what the design is, and can be a serious lifesaver when traveling, especially if you are doing so while on business.
Where to Buy a Travel Power Adapter?
Travel adapters are everywhere, but depending on where you go they can get pretty pricey. Amazon has some great ones listed, and you can also check Walmart, Target, Best Buy, and other electronics stores. They aren't too expensive, usually ranging from $20 to $50, and are easier to find than you'd think. Knowing where to buy travel adapters is just the beginning.
Which Travel Adapter Do I Need for My Destination?
In total, there are 15 different types of outlets, so you need to pay close attention to which type is in the country you are traveling to.
Listed below are the various types of outlets and the countries they are used in:
Type A - USA, Canada, Japan, Mexico
Type B - USA, Canada, Japan, Mexico
Type C - Europe, Asia, South America
Type D - India
Type E - France, Slovakia, Poland, Czech Republic, Belgium
Type F - Russia, most of Europe
Type G - United Kingdom, Ireland, Singapore, Malaysia, Malta
Type H - West Bank, Gaza Strip, Israel
Type I - Australia, China, Argentina, China, New Zealand
Type J - Liechtenstein, Rwanda, Switzerland
Type K - Greenland, Denmark
Type L - China, Italy
Type M - South Africa
Type N - Brazil
Type O - Thailand To learn more about the different types of power outlets, their designs, and which are used in the country you are going to be traveling to, click here.
When to Use a Universal Travel Outlet Adapter?
You'll know when you need to use your universal travel power adapter while on your travels. If you go to plug in your phone charger, for example, and you find that the design of your plug does not fit the outlet, this is when you'll need to use a travel adapter plug.
How to Properly Use a Travel Plug Adapter?
Once you have purchased the proper travel adapter for the country you are going to, you're ready to learn how to use it. Attach the power cord when you need to use it and plug it into the electrical socket that is located on the converter.
From there, match up the prongs that match the converter or general device to the slots of the adapter. Insert this into the wall, plug your device in, and you're ready to go!
If you're confused, you can look at the manual that will come with whichever international travel adapter you choose. It will have instructions on how you can do it properly.
The Top 3 Travel Power Plug Adapters
Amazon has some of the best travel adapters that you're going to find anywhere in the world. The ones listed below are the top 3 power adapters for travel currently listed on their website.
BONAZZA Universal World Travel Adapter Kit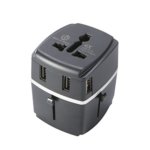 This travel adapter can plug your devices in without the worry in over 150 countries around the world. There are 4 USB adapters for all of your devices, both smartphones and computers alike, and comes with surge protection to ensure your devices are not harmed when plugged in whatsoever.
It features and LED indicator for power, a plug lock system, over-current for overload, an 8A fuse, short-circuit protection, and high-temperature protection. This ensures that even if you plug it into an outlet that would usually cause a power shortage or a fail fo the fuse completely, you will be protected against this happening.
You can plug virtually anything into this one, even hair dryers, and straighteners! It's ideal for smartphones, laptops, iPads, GPS devices, cameras, and a lot more. You can also charge power banks and batteries with this international travel adapter, as well.
Unlike many other travel adapters out there, this one can connect power to outlets that are grounded and ungrounded, meaning they can use power from outlets that use 2 or 3 prongs.
It comes with a user-friendly design to ensure that it's easy to understand and operate without much of a struggle, without sacrificing its powerful source. The smaller size and** overall compactness** of this travel adapter make it ideal for traveling to multiple countries around the world.
JOOMFEEN Worldwide Power Converter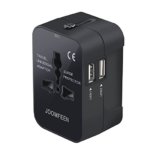 This travel adapter, much like the first one that was reviewed, can convert power in over 150 countries across the world. It comes in different colors, black and white, and has 2 USB ports for charging smartphones and laptops.
You can have three things plugged into it at once, thanks to the AC Power Socket and the USB ports. Overall, it's perfect for plugging in devices of all different types, including smartphones, MP3 players, iPods, digital cameras, GPSs, travel speakers, PDAs and much more.
There are five different transformer input plus that connect into a single adapter, which makes it great to have if you're in a foreign country. This international travel adapter also features a built-in fuse protector, built-in safety shutters, a LED power indicator, and comes with a 12-month warranty, as well!
Poweradd International Travel Charger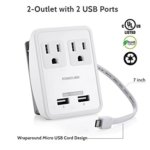 This travel adapter can transform power in multiple different countries. While it is not compatible with Italy, Brazil, Switzerland, or countries that have 2-prong and 3-prong outlets, it does work for the following countries:
The United Kingdom
North America, being Canada and the USA
The majority of Europe
Australia
Japan
The majority of Africa
The Middle East
Asia
China
And more
It includes five international adapter plugs that are ideal for plenty of countries. It includes 2 USB ports that are perfect for charging smartphones, laptops, and whatever you can plug into it. In fact, the smart USB port has embedded micro USB cables that charge your devices rather quickly.
Port A, the first USB port on the device, is specially made for Apple products and tablets. Although it can be used for other brands of devices that are like Apple products, Apple products charge much faster and work a lot better. Port B, the second USB port on the device, is best used for smartphones, laptops, and devices overall that come from a different brand.
The Best Travel Adapters
Traveling around can be quite a headache, especially if you are traveling to a different country on business, so why make it harder on yourself? Investing in a decent quality international travel adapter ensures that you won't get a headache from going to plug your device in, only to realize it doesn't have the right prong, voltage, or whatever the case may be.
Travel adapters are great to have with you for this reason. They are tiny, do not take up much space in your bags, and they are not going to burn a hole in your pocket.
Written By Noah Smith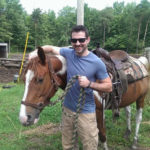 Noah is a freelance writer who has traveled over 32 countries so far. Onebagger is the place where he shares trip details, travel itineraries, planning and booking tips and travel tales. His aim- to help you plan your travel adventure on your terms, choose best travel gear and to your budget.