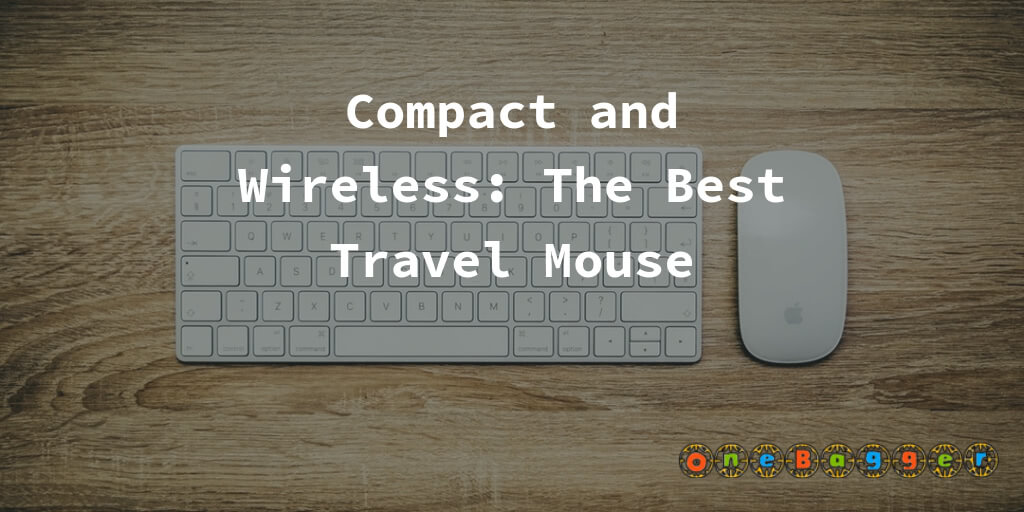 Compact and Wireless: The Best Travel Mouse in 2022
As a digital nomad, a device you can work on is critical to your career. Although, investing in a travel mouse may be just as important. Most assume that you really do not need a mouse. If you work on a laptop as a digital nomad, however, you need a travel mouse.
What is a Travel Mouse?
Travel mice are exactly what they sound like - a computer mouse. They plug into the USB port in your laptop. Some require an installation process to sync the mouse to your laptop, but the majority of them don't. It all depends on the brand and particular model you choose to go with.
They are typically the standard** two to three-button units. Although, travel mice are much smaller than regular computer mice. They can sometimes come with added features, such as Bluetooth connectivity, for example. Travel mice are wireless, wired, or have a retractable cable**. The mice that come with wires are generally very short, though.
How to Choose a Travel Mouse?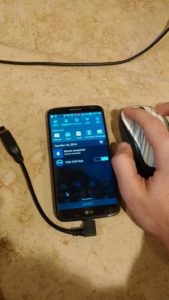 Did you know you can use bluetooth mouse with an Android Phone
Start by thinking about what you will need it for. Will it be for answering quick emails, or for extensive work? For example, designing and coding will require a mouse for many reasons. If you are a designer who needs a basic yet quality mouse, look for one that can help you there.
The First thing you should look for is whether you need a wired mouse or wireless mouse. A wireless mouse sounds good but requires batteries to operate. Also, you will need to keep Bluetooth/WiFi of your laptop running while using. The pointer also lags if you compare the movement with the wired mouse.
You can go with a wired mouse to save the hassle of batteries, their cable will be annoying. So choose a mouse with short cables.
A wireless mouse will also require some setup before it can be used. Between a Bluetooth and WiFi mouse, a WiFi mouse will have better range and low lags.
Knowing how to choose a travel mouse starts directly at your career. If you are fine with your laptop's trackpad then you may not need one. However, having one just in case is a smart idea. You never know what your employer may ask you to do. If it requires a mouse, and you didn't buy a travel mouse, you're in trouble.
Where Can I Get a Travel Mouse?
Interestingly enough, mice for travel are fairly easy to find. Walmart and Target carry wireless mice that are great for travel. Although, electronics stores, such as Best Buy, have actual travel mice in stock.
If you are unable to travel to any of these stores, don't fret, you can buy them online. Amazon is the best place to begin your search. They carry all of the best brands and models. Overall, Amazon has the best travel mice for sale.
How Much Will a Travel Mouse Cost?
Thankfully, travel mice are very cheap. They start at around $10 and can go up to $70. The price will depend on the brand you want to go for. It will also depend on whether or not it has a cord or not, any included features, etc.
How Do I Connect My Wireless Travel Mouse?
If you are unsure how to connect your wireless travel mouse, read the instructions. First, however, take everything out of the box. You will more than likely receive a CD to download the software needed to use it.
From there, turn the mouse on and see if it connects properly. It should automatically detect your mouse at this point. If this does not work, read the instructions again or call the manufacturer if need be.
The Best 4 Travel Mice on Amazon
As previously stated, Amazon has the best travel mice on the market. We have taken the top 4 travel mice, based on the rating system, and compiled them into our review.
Apple Magic Mouse 2
If you use MacBook or any Apple product, then Magic Mouse 2 should be your mouse. A single recharge lasts for weeks even with heavy usage thanks to its lithium battery. It connects wirelessly via Bluetooth so the range is pretty good at 33 feet.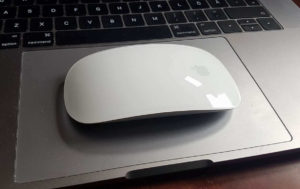 What I like about this mouse and Apple products are the design and ergonomics. It is very lightweight, tracking is smooth with little resistance on a regular surface. It automatically connects with any Mac computer in range. The gestures also enable you to do the repetitive tasks quickly.
One caveat is that you can't use the mouse while recharging as the cable is plugged at the bottom. But that is not a big issue because even 5-minute recharge gives hours of usage.
Wireless Bluetooth Travel Mouse by Plugable Technologies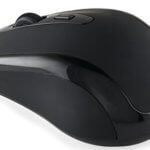 The Wireless Bluetooth Travel Mouse by Plugable Technologies features a compact and lightweight design. This ensures that it's perfect for traveling and very easy to stow in your carry-on or luggage. It takes AAA batteries, both standard and rechargeable are fine, which means charging won't be necessary.
Secure Simple Pairing gives you the ability to connect to protected Bluetooth connections effortlessly. The design makes it perfect for everyone to use, whether you're right or left-handed.
You can toggle between 1000, 1300 and 1600 Dots Per Inch, or DPI, adjustments to change the sensitivity. Android, Linux, Windows and OS X are all compatible with this travel mouse.
For normal browsing, basic work, and editing, you should be using 1000 DPI. 1300 DPI is better for more extensive work, such as more mouse activity than any with the keyboard. 1600 DPI is best for gaming and design purposes. It weighs 2.47 ounces, is 2.4"x3.7"x1.4" in size, and comes in the color black.
It features 3 advanced sleep states to ensure the batteries last up to a year during regular use. Should your laptop or PC be turned off, the travel mouse goes into low energy state mode. This means that it will not use any power whatsoever.
The Precise Optical Sensor ensures that no maintenance is required and that it won't wear down over time. It tracks movement precisely even on non-reflective surfaces. Overall, it only moves when your hand moves to conserve energy and battery life.
Mini Travel USB Optical Mouse by Sabrent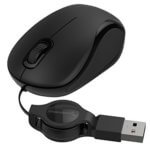 The Mini Travel USB Optical Mouse by Sabrent is a sleek, ultra-portable design that is created for traveling purposes. Mac OS X and Windows 2000, XP, Vista, 7, 8, 8.1, and 10 are all compatible with this travel mouse. This includes both 32 and 64-bit versions.
You get 1200 high-definition DPI for a highly responsive cursor and ease of control. Tracking and text selection are also a breeze, as well. No software is required, thanks to the retractable cord.
It weighs 1.5 ounces, is 2.4"x6.4"x1.5" in size, and comes in the color black. It's of industrial quality to ensure that it's durable and long lasting. The high-precision optical sensor and multifunction wheel ensure that it's very easy and smooth to use.
On top of everything else, you even get a little carrying case. This is great for throwing it into one of your bags without worrying it will get damaged.
Mini Travel Optical Mouse by Verbatim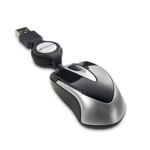 The Mini Travel Optical Mouse by Verbatim comes in two different styles, being** Metro and Commuter. They are both the same mouse but with a different look to each. Black, blue, pink, purple, red and green** are the colors that you can choose from.
6This travel mouse is compatible with Mac OS X 10.1 and higher, as well as Linux Kernel 2.6 and higher. It's also compatible with Windows XP, Vista, 7 and higher. You will need a USB 2.0 interface, but a 1.1 port will work just as well, too.
The USB cable is fully retractable and you also get a 1-year limited warranty. The ultra-portable design ensures that it will fit in any bag, no matter how small. It weighs 3.1 ounces and is 1.5"x8.5"x4.9" in size.
Did you find the Best Travel Mouse?
Travel mice come at a dime a dozen. With so many out there to choose from, making a firm decision can be a difficult task. Thankfully, however, Amazon has the best ones up for sale, and we highly recommend those mentioned in our review.
Do you know which is our favorite travel keyboard? It's not Apple.
Written By Noah Smith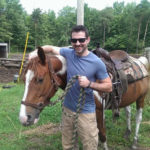 Noah is a freelance writer who has traveled over 32 countries so far. Onebagger is the place where he shares trip details, travel itineraries, planning and booking tips and travel tales. His aim- to help you plan your travel adventure on your terms, choose best travel gear and to your budget.