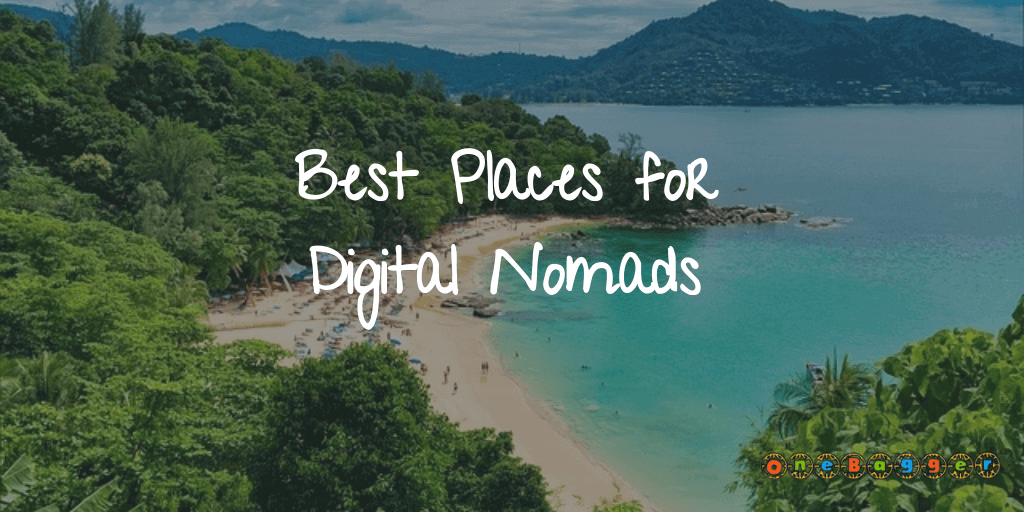 Best Places for Digital Nomads in 2021
As a digital nomad, it's crucial to plan everything out, especially where you are going to be working. Taking a page out of real estate, location is extremely important to your way of life. You may be looking for your next travel destination as a vacation/place to work. This could also be for the purpose of moving there, as well. If so, you are going to have a lot to go through. Plenty of decisions will need to be made on your part.
Things to Consider
The Total Cost of Living for Digital Nomads
One of the most important factors to consider is what your budget it. This is because the cost of living for where you are planning will need to match up. This will require you to do some research on the area that you are planning on going to. For example, approximately $2,000 USD per month in Costa Rica is enough to live comfortably. This average includes rent, utilities, food, etc.
Creating a budget based on your existing clients and current expenses is an absolute must. From there, you will be able to research what the cost of expenses generally is. For example, rent in South America averages at 4,500 R for a one bedroom.
Deciding whether or not an area is worth traveling or moving to will be decided through your estimated budget.
Needed Accommodations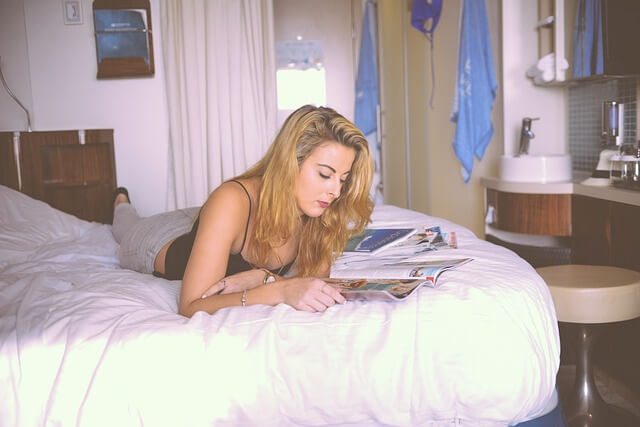 Making the needed accommodations are also critical to success while traveling or moving to a new destination. Short-term rentals often go better for digital nomads when done through apartments. While hostels and hotels may be easier to book, they are more costly in the end. Saving money is sometimes a necessary requirement.
However, if money is not an issue and you'd rather a hotel, go for it. Though, if you are traveling or moving long-term, an apartment rental is easier and more ideal. Depending on the duration of your stay, you can either rent by the month or sign a one-year lease. Hotels and hostels charge daily, weekly and monthly on average.
Finding Work
Unless you work from your laptop or smart device, you will need to find work. Depending on what type of digital nomad career you have, it can be difficult to find work for yourself. However, there are multiple websites and platforms you can use. Listed below are just a few of the many digital nomad job boards online:
Upwork
We Work Remotely As a digital nomad, your job options are sky high. Researching to find jobs while traveling takes some work, but it's definitely more than possible.
Possible Language Barrier for Travelers
If English is your first language or the only language you speak, you need to work with that. You can't move to Japan if you don't speak Japanese, for example. In truth, you could, but you'd struggle.
If you know there is going to be a language barrier, prepare for it. Learn as much of the language as you can beforehand. Once you're there, pick it up as you go and you'll do well.
Your Safety while Traveling
If you're going to be traveling or moving, stay away from places with a high crime rate. Even if you can handle yourself it's best to avoid a problem before it can even start. Below are 10 countries with areas you'll probably want to avoid: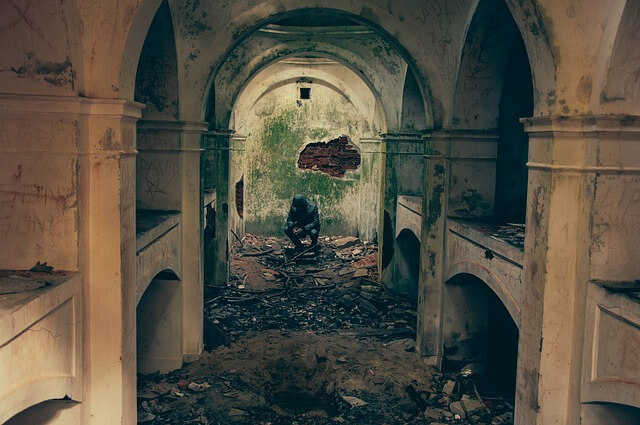 Venezuela
South Sudan
South Africa
Papua New Guinea
Honduras
Nigeria
Trinidad and Tobago
El Salvador
Brazil
Kenya While these countries may not be all bad, a lot of the areas indeed are. Plan your move or travels with caution!
Popular Safety Tips for Travelers
What the Weather Will Bring
Are you interested in a hot or cold climate, or maybe one that has both? This is also something you should greatly consider, as well. Researching the different climates that can vary per country, region, etc will help with your decision. This could be necessary based on a job requirement, such as photography in a certain climate.
You will also need to be wary of weather for other reasons, as well. For example, hurricanes and tsunamis are a big problem in a lot of countries. Listed below are countries and regions with extreme weather and natural disaster risks:
Honduras
Myanmar
Haiti
Dominica
Mozambique
Malawi
Ghana
Madagascar
Pakistan
Philippines
Japan
Bangladesh
China
Port Vila
Taipei City
New Orleans Before considering moving or traveling to any of these places, ensure you look at the most recent weather risk reports. They will be able to show you whether or not it's worth it.
The Culture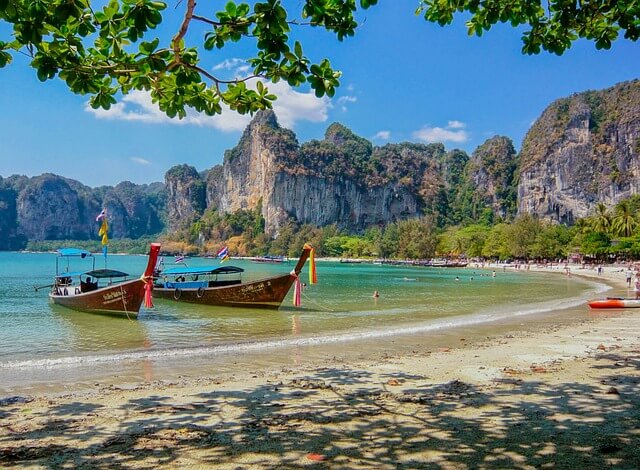 Like the weather, the culture is also a big factor here. Research the culture for the country you are planning on traveling or moving to. If the culture and/or laws are something you will not be able to work with, don't even bother.
For example, you are a female and traveling to a country that is mostly Muslim. However, you do not want to wear a headscarf in public. This is a prime example of a culture being not for you. Understanding and respecting a country's culture is extremely important. If you cannot for whatever reason, choose a different country out of respect.
Finding Cheap Long-Term Accommodation while Traveling
Earlier accommodation was touched on, but now it will be explained further in depth. Short-term accommodation is relatively easy to figure out, whereas long-term is not. However, you do have a couple of options to comb through in this case.
Hotels and Hostels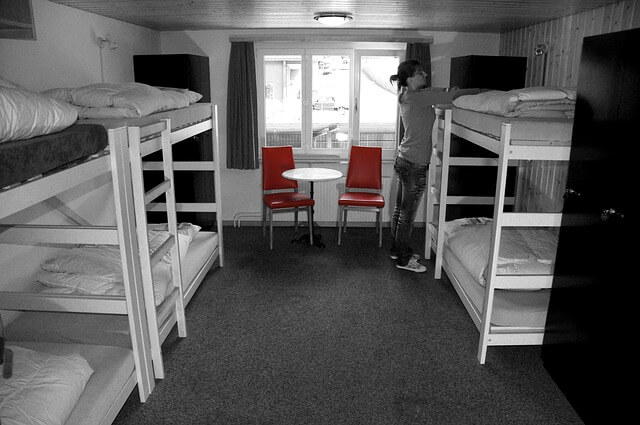 To start, booking a hostel online is definitely possible, even if you were told otherwise. There are websites that can help you to do so anywhere in the world, such as Hostelling International.
Hotels, on the other hand, are a lot easier to book. You have more than a handful of options available to you. Expedia, Trivago, Kayak and Hotwire are just a few of the many examples of hotel booking sites that can help you.
Couchsurfing
This typically only works if you are traveling or moving to a place where you already know someone. Some will do it with random people, but that's not recommended. However, it's all up to you either way.
Local Renting Websites and Housesitting
Unless you've been specifically asked to housesit or have applied and been approved, this one is difficult. Locally renting websites are your best bet here. Long Term Lettings,Airbnb Sublets, Wimdu, and PandaBed are all great examples of local renting websites. You can browse by country, region, city, etc.
Craigslist
While Craigslist can be reliable for many things, finding long-term accommodation is not one of them. You may be lucky during your search but don't get your hopes up too much. But sometimes it does work.
Choosing Your Travel Destinations As A Digital Nomad
By properly preparing for anything and everything, your trip or move will go much smoother than you think. It's important to do your research, budget, and always plan. Even if it's for the absolute worst, you've still got your bases covered.
Make a list out of the subheadings outlined within this article and you should have no problem. Stay safe, have fun, and succeed as a digital nomad.
Written By Kate Mark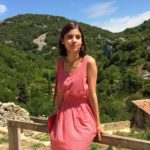 Kate is a mid-lifer who quit a growing corporate career to reawaken her passions and her lifelong dream of traveling the world.