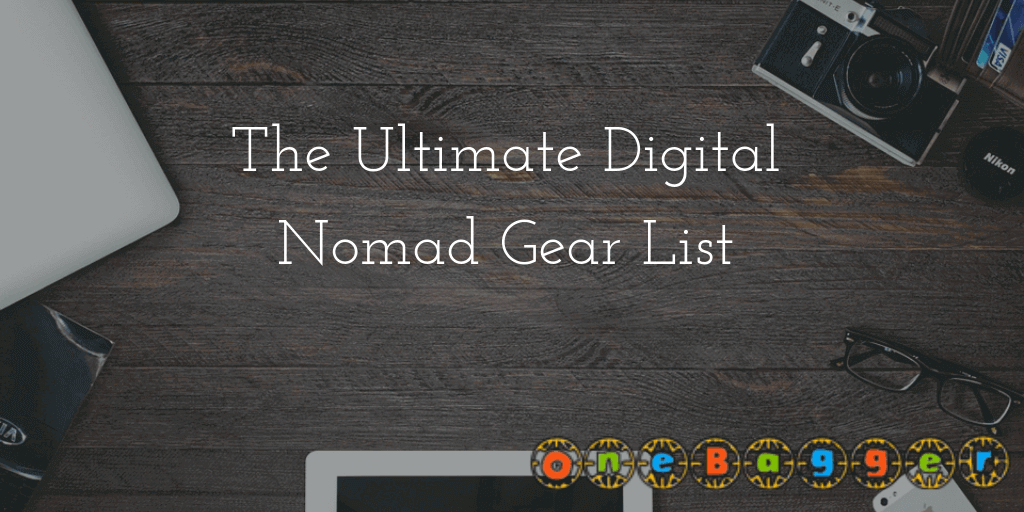 The Essential Gear List for Digital Nomads in 2022
Being a digital nomad is no easy feat. In fact, the amount of gear you're going to need can extend to a very extensive list. It all depends on what your digital nomad career is. Within this guide, we will go over the essential gear for digital nomads. It includes what's needed to complete their daily jobs for clients.
A Laptop
Having a working laptop as a digital nomad is crucial to their career, no matter what it may be. While there are jobs that may not always need one, it's a necessity for acquiring clients during their travels.
Having a decent laptop, it does not need to be incredibly high-tech, will help your career soar farther and faster than you thought possible.
Ultraportable Laptop for Working while Traveling
A Smartphone or Smart Device
Keeping an Android or iOS phone, a tablet, or any other form of smart device is essential for your career. For example, you are a virtual assistant digital nomad. You will need to be able to answer calls from your client or do some necessary work on a tablet.
While unlikely, working from a smart device overall could eliminate the need for a laptop entirely. Whether it be a smartphone or a tablet. It all depends on what your digital nomad career choice is, however.
You can use what is called "HotSpot" through your smartphone or smart device. This instantly gives you internet by tethering your data connection. It's incredibly useful if you need to get some work done, but use it only if there are no WiFi connections available nearby.
Pocket Modem/Router
Much like tethering your smartphone, a pocket modem or router works by giving you the internet from remote locations. This is perfect for a digital nomad who does not have a smartphone with Hot Spot capabilities as a replacement. They cost a pretty penny usually, but they are more than worth the investment.
Headphones
Headphones are an obvious choice for a digital nomad. For example, say you are a professional video editor and need to work. Although, you're on a plane or a train ride but do not want to disturb those around you. This is where the need for headphones comes in.
Having headphones is an essential piece of gear for digital nomads no matter what your career choice may be. Especially if you need to tune out everything around you to focus on your work more.
Noise-canceling Travel Headphones
External Hard Drive
Having an external hard drive is crucial to some digital nomad careers. For example, you are a freelance writer who has run out of space on your laptop. You cannot transfer any files, leaving you with the only option of having to delete needed files. What do you do if a client asks for one of the files you deleted? If you did not store it elsewhere, that data is gone, and maybe the client, too.
This is where an external hard drive comes in. They are incredibly important to have when you are on the road. Having one could save you and your job. Having a drive where you can backup and store files in case something should happen to your laptop is critical. Make sure you have one on hand at all times and back your drives up.
Universal Power Adapter
Having one of these could also save you, as well. Digital nomads travel to some of the most random countries on the planet. This means you are going to need to be prepared for anything. This includes the varieties of power supply outlets you are going to find, too.
For example, say you want to plug your laptop in, but the outlet has a different design. Your charger does not have this design, so what do you do? Having a universal power adapter eliminates this problem entirely.
USB Battery Pack
USB battery packs are lifesavers when it comes to digital nomad careers. Say you forgot your charger at your hotel and cannot go back to get it. What do you do now? You have a deadline coming up but cannot work. This is where as USB battery pack comes in.
They act as an external power source that brings life back to your device. If your laptop charger is not on hand, a USB battery pack works just as well. It could save your career or a client.
Lightest and Compact Battery Pack
eBook Readers
While eBook Readers, such as Kindles, are typically good for reading, one with a camera can help in other ways. For example, if you are taking basic photographs for a client of an area you are traveling in, this will help. It will ensure that you don't need to splurge on a professional camera unless you have to.
You can also take an iPad if you like.
Professional Camera
If your job requires you to take professional photographs, you are going to need a professional camera. For example, some digital nomads work for clients to take photos in their name. They travel and take pictures of whatever their customer needs and then relinquish their name to them. This is what's known as "ghost photography."
Lightweight and Compact Camera for Travel
Portable Monitors
For those who need a more professional, thorough setup, a portable monitor will be required. This type of screen can be taken anywhere with you and connected to a port in your laptop. From there you can work on dual screens and get a lot more done.
This is not required of all digital nomads, however. Only those who feel that they need to have a portable monitor as an extension will do so. Portable monitors are incredibly easy to find and relatively cheap. Some of them are specifically for travel but take some time to find. No doubt they have to be extra durable when compared to regular monitors.
Best Portable Computer Monitors
Laptop Stands/Tables
For those who want to work comfortably, a laptop stand or table is perfect. You just place it on your lap and put your laptop on top. It works as a primary table that is great for your posture and overall comfort levels. Laptop stands and tables are perfect for traveling, especially when you have limited space.
A lot of digital nomads use one of these when on a plane or a train for comfort. Otherwise, they can be utilized anywhere and however; you'd like. This is an essential for most digital nomads who are working abroad with a laptop in general.
Adjustable and Portable Laptop Stand
Wireless Keyboard
If you are working on a laptop, then you do not need this, but some digital nomads prefer something else. A lot of digital nomads prefer to work from a tablet or iPad. However, the lack of a keyboard can be frustrating. This is where a wireless keyboard comes in. They can use it whenever they like. In this case, a wireless mouse is also a good idea, as well.
Other Essential Gear for Digital Nomads
Having the right equipment for the right career is crucial as a digital nomad. If you don't have what you need, how do you expect to keep your clients and make money? Knowing exactly what you need is vital. Even if you have a couple of extras with you, such as a laptop table, it goes a very long way.
As a digital nomad, it's critical to keep your gear in good condition. Should something break, you will need to replace it straight away. While being a digital nomad may not be cheap at the start, it pays off.
Written By Kate Mark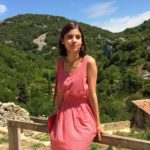 Kate is a mid-lifer who quit a growing corporate career to reawaken her passions and her lifelong dream of traveling the world.