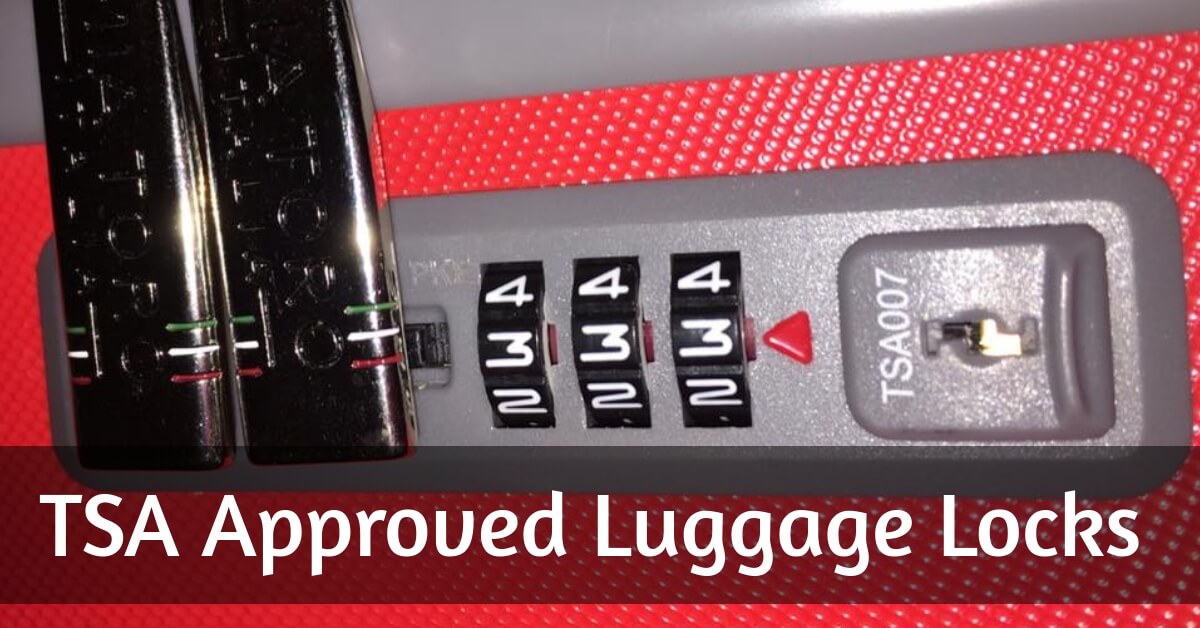 TSA Luggage Locks – Why Do You Need Them and the Best One in 2022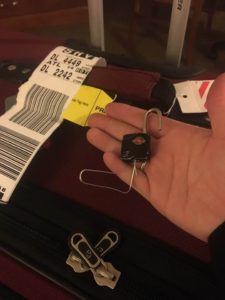 When you're traveling around the world, chances to lose your suitcase are pretty big. But, even if that doesn't happen, you'd still want to keep your suitcase safe and sound. With that in mind, you'll probably look for a luggage lock. Thanks to this clever item, your precious things will be protected. Luggage locks are designed to bring increased strength and safety, to ensure a traveler a piece of mind.
However, not all of the luggage locks are approved by the Transportation Security Administration (TSA). So, if you're going to the USA or Canada, you'll need TSA luggage locks. In this article, I'll help you find the right ones for your suitcase, so stay with me.
What does TSA luggage lock mean anyway?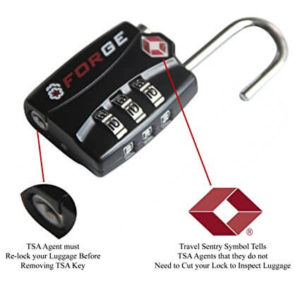 This kind of a luggage lock is approved by TSA, therefore anyone whose luggage undergoes intensive screening should have it. Now, you probably don't understand why you need to buy strictly TSA luggage locks.
Well, if your luggage needs to go through intensive screening and the guy from Transportation Security Administration cannot open it, he will simply cut your lock. Yep, that's not good. So, to make things simple, just buy a TSA approved lock.
Now, let me explain what TSA luggage locks are. Simply put, these locks can be relocked, by way of using the master key. So, the TSA guy would have this universal master key so that he can open your lock and examine the luggage.
When he check everything, he will relock your suitcase and that's it – you're good to go. No broken locks and a ruined suitcase, so everyone's satisfied.
How to choose the best TSA luggage lock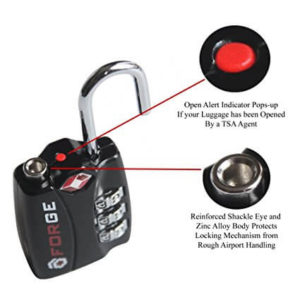 Like with everything else, in order to find the best product for your needs, you should first learn a thing or two on the subject (in this case, luggage locks). So, here are some features to focus on when buying a TSA luggage lock.
Material
Luggage locks can be made from different materials, maximizing or minimizing the safety and performance of a lock. Therefore, you should choose a luggage lock made of sturdy and high-quality materials such as alloy, and hardened steel. That way, your locks will last forever and provide top-notch safety.
Combination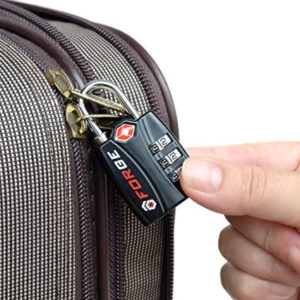 Another thing is to find a luggage lock that you can set with ease. Some of the best TSA luggage locks allow you to set the as simple password as 3 digits, so you don't forget it.
Open Alert Indicator
The last thing that will help you choose the best luggage lock is to find the one that has an open alert indicator. Meaning, if TSA agent opens your lock, you will know it because a red indicator will let you know that.
How safe are TSA locks?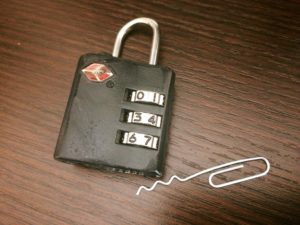 Taking into account that TSA agents have a universal master key that can open any TSA lock, it's not surprising that travelers are questioning if these locks are safe.
And the answer to these question is that these locks aren't as safe as they are supposed to be. In theory, the TSA guy is the only one having access to your luggage, because he's the only one to have a key.
Meaning, baggage handlers, and hotel staff cannot access your luggage. However, in reality, your suitcase won't be that protected. This is due to the fact that hackers managed to 3D print their very own master keys, that way, gaining access to any TSA lock.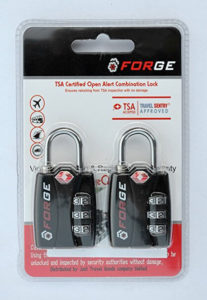 Similarly, thieves can break into your suitcase in a blink of an eye, and you won't even notice that your suitcase was opened and zipped again. In case you didn't know, it's possible (and surprisingly easy) to break into a suitcase with a ballpoint pen. I know that this isn't so encouraging, but it is how it is.
Instead of focusing on a bad side of this, be smart and change what you can.
In this case, that's how to ensure your luggage is safer when you're traveling. You can buy a zipper-less bag because that way thieves won't be able to break into it. And also, you can (should) keep your precious things and valuables close to you, in a handbag.
Best Luggage Locks TSA approved – Forge TSA Locks 2 Pack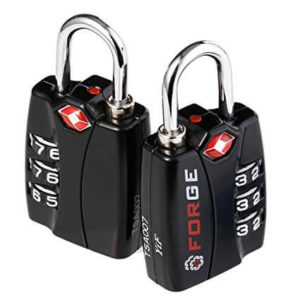 And here we have arguably the best luggage lock on the market. Coming from Forge, this set of locks brings you exceptional quality and safety.
What I love about this set is that it provides you added safety, compared to other TSA luggage locks. Most TSA luggage locks don't require relocking by a TSA agent.
Obviously, this can be dangerous for your luggage. It's not like you want it to stay open at the airport and risk someone stealing your valuables.
Well, you won't have to worry about that with these Forge locks. They need to be re-locked by a TSA agent, otherwise, he won't be able to remove the master key.
Another thing that I love about this set is the combination lock. You can choose a 3-digit combination and you're good to go. It will only take less than a minute.
The Forge lock is made from toughest materials. The body is alloy, while the shackles are made from hardened steel. In addition, internal mechanisms are patented, ensuring you a top-notch performance.
With all this being said, it doesn't come as a surprise that this set of 2 locks come with a lifetime warranty. According to Forge, if you manage to break the locks, they will be more than happy to send you a replacement or a refund.
Keep your Stuff Safe
Keeping your stuff safe and sound won't be that hard when you have the Best TSA luggage lock. However, keep in mind the things that you should do to maximize the safety of your luggage, just in case.
Written By Noah Smith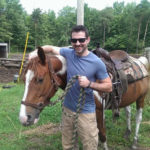 Noah is a freelance writer who has traveled over 32 countries so far. Onebagger is the place where he shares trip details, travel itineraries, planning and booking tips and travel tales. His aim- to help you plan your travel adventure on your terms, choose best travel gear and to your budget.