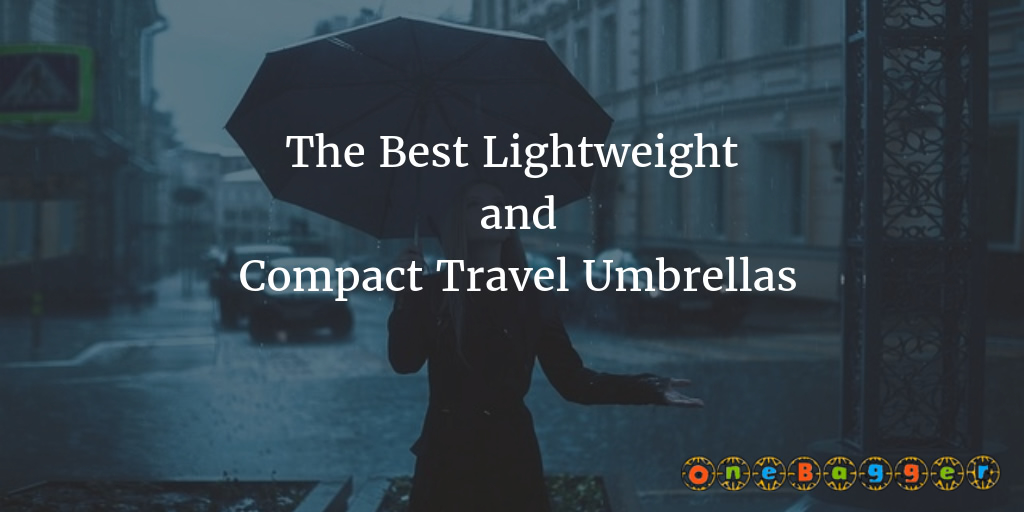 The Best Lightweight and Compact Travel Umbrellas in 2022
Though you may think that umbrellas aren't needed during your travels, buying a travel umbrella before you leave is a good idea. You may be able to buy one wherever you're going, true. However, a small travel umbrella goes a very long way regarding quality and convenience.
Where to Buy a Travel Umbrella?
You might be struggling to find a decent quality travel umbrella that will last during your travels. If you are, then you're not looking very hard. You can find them almost anywhere you go.
Staples Canada, J.Crew, Sport Chek, Walmart, Target, and Amazon are where you need to go. All of these stores have a great selection that is both durable and reasonably priced. Buying an umbrella from a dollar store simply will not do.
You're going to need one that will last your entire trip. Therefore, looking for a good one is going to be half the battle.
Who Makes the Best Travel Umbrellas?
The last thing you want is for a gust of wind to come along and bend your umbrella outward. This is not only going to break it, but it's also very embarrassing. This is why buying a travel umbrella made from a quality manufacturer is so important.
GustBuster is one of the best manufacturers for travel umbrellas on the planet. They know how to make a travel umbrella that will last through practically any weather. The brand Unbreakable Umbrella, ironically enough, is also a fantastic brand. Their umbrellas are like steel.
In truth, there are a lot of great brands that make a superb compact travel umbrella. You can find a lot of these brands on Amazon, as well. This makes it very handy for making your purchase long before your trip.
Why You Should Travel With an Umbrella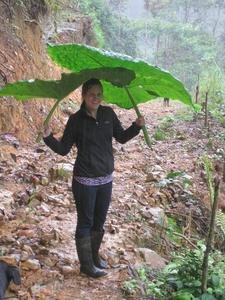 Smart travelers always have a travel umbrella on hand. This is especially important if you are going somewhere that has a lot of rain. For example, say you are visiting Scotland, or anywhere else in the United Kingdom.
Those places tend to get a ton of rain throughout the year. You could always buy one there, but the heavy winds will surely break it. This is why umbrellas made for travel, and the heavy weather is so important.
The Different Types of Travel Umbrellas
Interestingly enough, there are certain kinds of travel umbrellas. Knowing all of the different ones will help you in deciding which one is best for you!
Beach/Sun Umbrellas
These umbrellas are designed to protect you from the sun while you are at the beach. You can also get smaller versions to carry around with you, as well. These can come with a stand to stand along in the sand. They can also come with a clip that is to be used on a surface or seat, such as a beach chair, for example.
Rain and Wind Resistant Umbrellas
These umbrellas are designed to protect you from the rain and the wind. They are also designed to keep their shape and hold properly during high winds. However, it's difficult to find a worthy travel umbrella from this category.
Mini/Compact Travel Umbrellas
The best mini travel umbrella keeps both portability and convenience in mind. They fold down to almost a quarter of their size. This is perfect for storing in a purse, backpack, etc.
The Top 3 Travel Umbrellas
The following travel umbrellas are the best on Amazon. They are affordable, durable, and all made of high-quality materials.
GustBuster Metro 43" Automatic Umbrella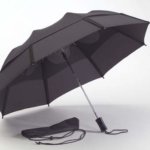 This travel umbrella is made of 100% nylon and comes in 24 different colors and patterns. It has a 43" double canopy design that makes it incredibly durable. In truth, it's the best travel umbrella for the wind that's ever been made. In fact, it was tested to withstand winds up to 55 miles per hour and passed with flying colors.
It's compact enough to fit in a backpack, purse, and even a briefcase. The carrying sheath can become a shoulder sling or a backpack, too. It has temper-hardened steel joint connectors to ensure that no gust of wind will break it.
Unbreakable Umbrella Standard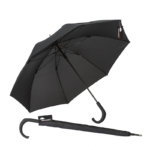 Though this travel umbrella has a high price, it's amazing, and you won't regret it. You can choose from a straight or curved handle based on your comfort preference. The company, Unbreakable Umbrella, offers a 5-year warranty, which says a lot about the quality.
Though there are some cautious people, it's legal to carry anywhere you go. This umbrella is as strong as a straight steel pipe. However, it weighs less than 2 pounds, so it's incredibly light for the size.
Interestingly enough, it's so sturdy you can even stand on it. It also serves as a superb walking stick, as well! It's made of a nylon material. You can also get replacement equipment from the company if it gets damaged, as well.
Lewis N. Clark Travel Umbrella
This simple, yet superb, travel umbrella is very budget-friendly and good choice as a beach umbrella. It folds to just 11" in size and comes in 5 different colors. The 38" canopy automatically opens and closes, too. All you have to do is press the button, and it will open and close on its own!
The ribs and the shaft of this compact travel umbrella are made of durable steel and metal. The storage sleeve is, thankfully, 100% resistant to mold and mildew. It also comes with a carry loop for ease of use and storage, as well.
The material on the canopy itself is a polyester mix that dries incredibly fast. This, too, is resistant to mildew and very lightweight in size.
What is your Travel Umbrella?
Finding the perfect travel umbrella for you does not have to take all day. Remember to keep weather conditions in the country that you are going to. If there are high winds and a lot of rain, plan your purchase accordingly!
Some people also prefer to take poncho instead of an umbrella. The umbrella provides more comfort and dryness. While if its wind poncho stands out. If you are going in hot rainy climate, prefer umbrella as you will sweat less.
Written By Noah Smith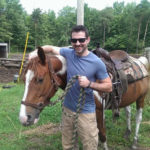 Noah is a freelance writer who has traveled over 32 countries so far. Onebagger is the place where he shares trip details, travel itineraries, planning and booking tips and travel tales. His aim- to help you plan your travel adventure on your terms, choose best travel gear and to your budget.