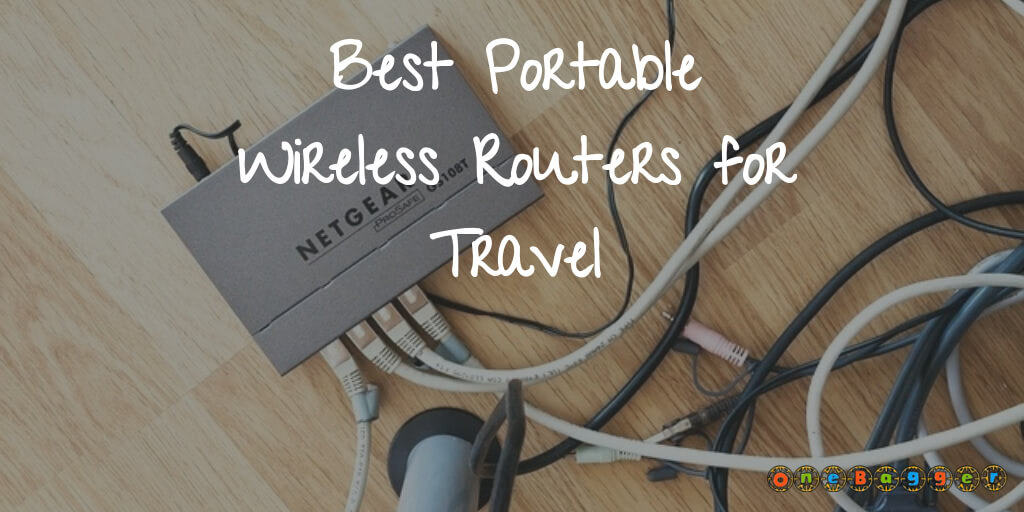 The Best Portable Wireless Travel Routers in 2022
The Internet in certain countries can be very spotty and difficult to connect to, which is where travel routers come in. They are perfect for those who do business on vacation, or while they are traveling in general. In truth, having a travel router with you can be a real lifesaver.
What is a Travel Router?
Travel routers, also known as mobile routers, generally have a compact size. This is convenient for storage in a backpack or even your pocket. The battery powers the majority of mini wireless travel routers. While some of them take AA batteries, most of them have a rechargeable battery already built into them.
They have a WiFi client support system that allows them to join a WiFi connection. A lot of them also have hotspot capabilities to connect to the Internet, as well. Some also have tethering capabilities to connect through a 3G or 4G cell phone Internet connection. Others can share a connection from the travel router itself.
Why Even Use a Travel Router?
Some people are perfectly fine using an unsecured connection in an odd hotel or strange country.
However, a lot of people are not, which is why travel routers are such a necessity in this case. Some hotels only offer a wired connection that limits the number of devices you can use greatly. Their connections are not always something you'll want to use.
Public WiFi connections and hotspots altogether run your device at security risk, and that's a fact. Therefore, instead of putting everything at risk, using a travel router to take control is critical.
They aren't expensive and don't take up too much space in your luggage, carry on, or whatever you have.
What to Look for in a Travel Router
A travel router is pretty much the same as a regular one but smaller and easier to carry around. This means you should be looking for one that is small enough to fit in your laptop bag. If you're packing a lot of gear, you should be looking for the smallest one possible, for example.
You should also be looking for one that is reasonably priced and can configure and set up quickly. You should also be looking for one that has the features that you need. For example, will you need a USB port to connect or charge a device while it's attached to another one?
You can also choose from ones that are plugged into an outlet or ones that run on a battery. You can choose from one that has individual batteries or one that has a built-in rechargeable battery.
Where Can I Get a Travel Router?
Buying a travel router is incredibly easy. You can do so through an electronics store, such as Best Buy or even at Walmart. You can also purchase them online. eBay and Amazon both have some great travel routers. Buying them online is a lot cheaper as long as you get free shipping, however.
How Much Do Travel Routers Cost?
You can get a quality travel router for as little as $40. Ones that have additional features can cost more, but the basic ones are very cheap. The basic travel routers usually start at around $30. The smaller ones are usually the cheapest, too.
How to Set Up a Travel Router
While every travel router brand and model is different for how it's set up, the most basic process is by plugging in the ethernet cable. This cable is provided by the hotel, hostel, etc. You then plug your phone or computer into the router itself. Or, if you got a wireless one, it should be detected by your device automatically once it's turned on.
From there you can use your web browser to configure the router and set it up. There will be instructions that come with the travel router itself, however. This is so you will easily be able to do it. Over time you won't even need to look at the instructions anymore!
The Best Travel Routers
Travel routers can come with an abundance of features that make everything easier. The more basic of travel routers also give you all that you need and no more. However, there are also smart travel router options available, too!
The following travel routers can be found on Amazon. The selection there is a lot better than any you would find in a store.
HooToo TripMate Elite Travel Wireless Router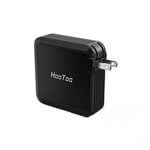 This wireless travel router has got it all. You can bridge an existing wireless network or create your own. You can also turn a wired network into a wireless one. It allows you to stream photos, videos, movies, music, and more to your smartphones and other devices.
With this travel router, you can have up to 2 devices plugged in at once. There is also an app, the TripMate Plus, that lets you back up your files, too. The power bank is a LiPo battery, which is a serious battery, that can charge all of your devices.
You can easily charge this wireless travel router by plugging it into the wall's outlet. Within the entire TripMate line, this one is the best that money can buy.
TP-Link N300 Wireless Mini Router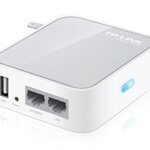 This mini wireless router for travel is ideal for both home and travel purposes because of its small size. It has a power adapter that is built-in, which means batteries are not needed. There is a USB port for charging and file sharing, as well. It's so small that it can fit in your pocket.
Access and client point modes, range extender, and wireless capabilities are all supported. You can change between these modes by using a single switch, so everything is very easy to use.
Wired internet connection can be modified into a wireless one within minutes. You can also stream videos, play games using it, and make VoIP calls. The USB port supports the charging of devices, as well. You can enable encryption for added security or use a primary password for your wireless network. You can also allow it to be a hotspot source, as well.
NETGEAR Trek PR2000 Travel Router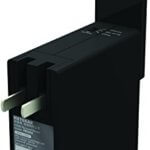 This pocket travel router is perfect for both travel and at home use. You can use it through an ethernet cable or wireless WiFi. The wireless signal can also be boosted through the range extender feature.
The NETGEAR Genie Dashboard monitors, repairs, and overall controls your network for the best connection possible. You can charge it through a USB, power back, or by using a wall outlet.
It has a compact design that makes it smaller when not in use for easy storage. You can keep your network protected through a password system, as well. The USB port allows you to charge your smartphone, laptop, etc.
The Best Travel Routers
Finding a travel router that will suit your needs, and your budget is very easy. Remember to look at what you'll need, the features you'd like, and what your budget is. You can get them from just about anywhere. Amazon, especially, is a great place to look for the perfect travel router for you.
Written By Noah Smith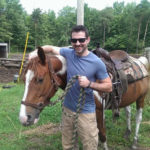 Noah is a freelance writer who has traveled over 32 countries so far. Onebagger is the place where he shares trip details, travel itineraries, planning and booking tips and travel tales. His aim- to help you plan your travel adventure on your terms, choose best travel gear and to your budget.