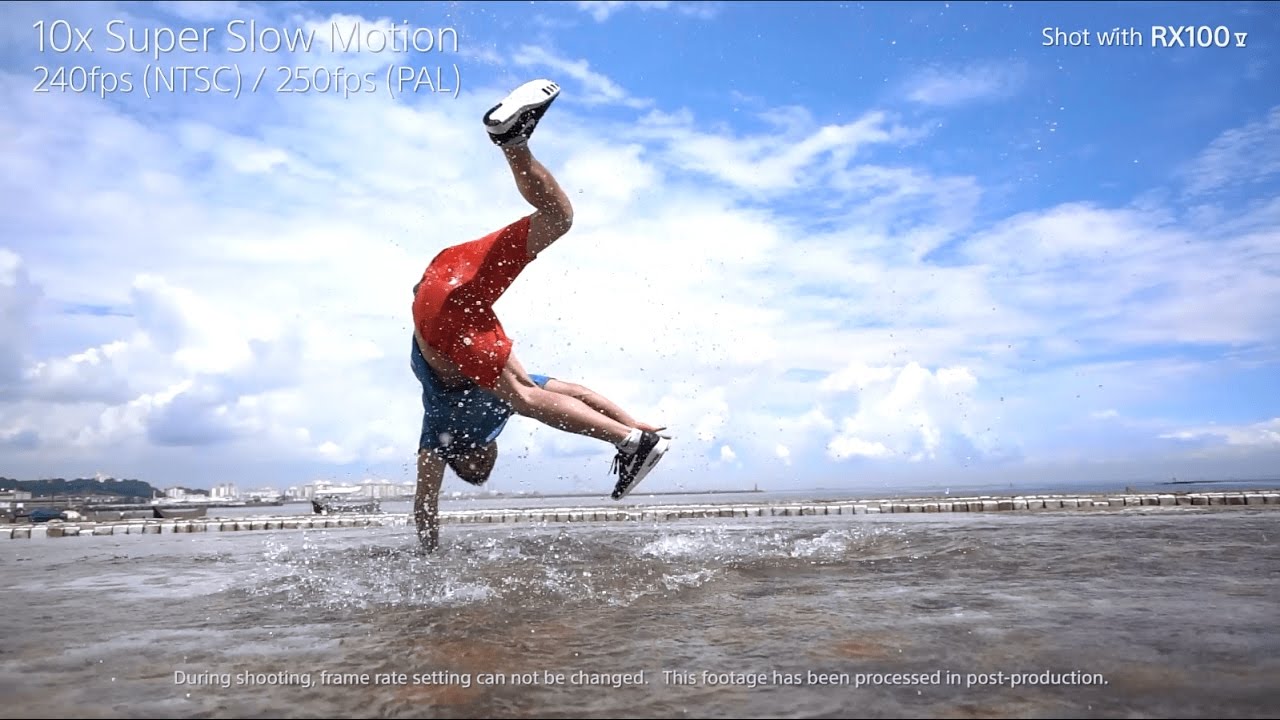 The Compact Travel Camera Takes Stunning Pictures of Your Trips in 2022
Do you know what is better than enjoying those one-of-a-kind moments in a new place? Capturing those moments, of course. As someone who is so passionate about travels, people, and life, it would be impossible for me to live without a good quality camera. I find investing in the best camera for travel worthwhile, since those images that I made, don't have a price for me. They are timeless and priceless because they remind me of how wonderful life can be.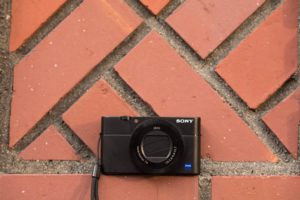 But, for taking good quality pictures, you will need to buy a good quality camera. Now, you may be wondering how one can know which camera would be a good choice, but relax. I've got you covered.
Today, I am sharing with you what things to look for when choosing travel cameras. With one of these by your side, you will find easy to capture all the worthwhile moments.
How to choose the Best Compact and Lightweight Camera for your Trip?
Here are some things to consider when choosing a good quality camera for travel.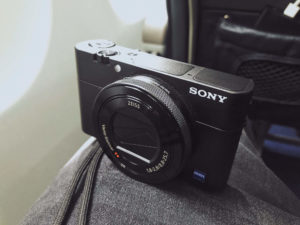 Design
Since here we are talking about taking pictures on the go, you will need a compact camera that is easy to carry around your neck. Or you can buy the best travel camera bag and slide your camera in a bag. That way, it will be protected and within easy reach.
The image and video quality
Of course, you don't need to have a pro camera, but you do need the one that delivers the sharp and visually pleasing image. This will depend on megapixels, aperture, and resolution. For example, choose a camera that comes with an extra-wide aperture and bright lens.
Moreover, your camera needs to have a large sensor. So, look for 1.0 inches large sensor. This will also give you the chance to take make detailed still pictures and full HD video. What also adds up to the better image quality are smoother footage and NR mode.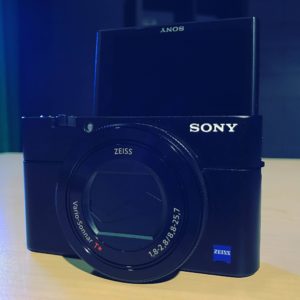 Thanks to Steady Shot mode, you will be able to take a smooth image, even if you don't have steady arms, or if you are in the motion (for example you are running or walking). The NR mode refers to clear images in low light, due to ISO sensitivity. This is ideal for capturing the beautiful sky or sea at night.
Of course, don't forget about the zoom. Look for the camera that allows up to 7.2x zoom range, while not decreasing the image quality.
The controls
Another thing to keep in mind is the controls. You want a camera that comes with easy-to-use control ring, so as to make adjustments quickly.
Versatility
Trust me, as soon as you start taking images, the fresh ideas will keep on coming. Best cameras for travel are versatile, allowing you toi take pictures at any time of the day and night, while still delivering a good image quality.
In addition to that, the travel camera comes with lots of features, modes, and settings, so as to suit every scene and every mood. For example, you can use the Auto portrait mode and capture family portraits.
Or you can use creative styles to make the image even better. Of course, a good compact camera allows you to easily edit photos and create masterpieces.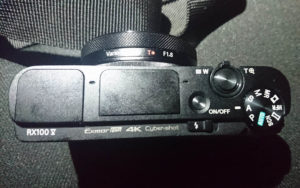 Protection
The last thing you need to consider is traveling camera bags. Meaning, I suggest you invest in a sturdy camera case, in order to protect the camera. With a good quality travel camera bag, you can take your camera with you, wherever you go and not think about its safety.
Best Travel Camera is Sony Cyber-shot DSC-RX100 V
Coming from Sony, it is not surprising that this is one of the best cameras for travel photography out there. Great-looking design, fast performance, fast lens and good image quality are what make this unit worth buying. So, if you don't mind spending a few extra bucks, then I highly recommend you buy this extraordinary unit.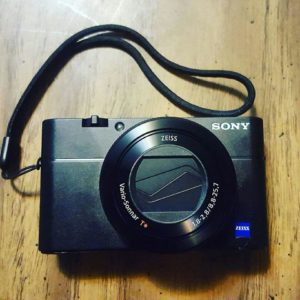 When it comes to creating images of a good quality, this unit does its job, and it does it well. With noise reduction, continuous shooting speed, Optical Zoom (3.6x), fast autofocus system, and 315 AF points, this unit is perfect for travel photography and low-light photography. You will be able to capture certain objects with ease and high accuracy, because of 315 AF Points.
DRAM chip and Large Exmor image sensor ensure this camera performs quickly and delivers stunning pictures.
If you are anything like me, then you love making videos. And that is where this model excels. With 4K movie and slow-motion HFR, you will be able to make remarkable videos that will last you a lifetime. Compared to other models from this series, this one is the best camera for traveling, due to its great features.
With a selfie-ready multi-angle LCD display, you will make selfies with ease and a smile on your face.
In addition to that, you can take pictures of your pets much easier, because you can adjust the angle. With easy-to-use menus and WhiteMagic technology, you will easily find the settings or pictures you need, even on the bright day.
As for the downside, this unit tends to overheat too quickly so you have to let it cool from time to time.
Overall, if you are looking to buy a good camera for travel, this is the way the one you want to buy.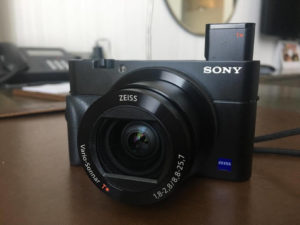 Pros

:
Good image quality
Fast performance
Nice-looking design
Good focus
Cons

:
Tends to overheat
Slightly Expensive
Do you want to take Great Pictures of your Trip?
And there you have it – a mini buyer's guide on choosing a good travel camera. A good camera for travel makes all the difference, so don't try to save your money on buying a cheaper model that won't do its job. If you take your memories seriously, then you will be glad to buy the Sony RX100 and enjoy the life on the go. Opportunities are everywhere around us, and with a good camera, capturing them will be a piece of cake.
Written By Noah Smith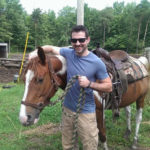 Noah is a freelance writer who has traveled over 32 countries so far. Onebagger is the place where he shares trip details, travel itineraries, planning and booking tips and travel tales. His aim- to help you plan your travel adventure on your terms, choose best travel gear and to your budget.