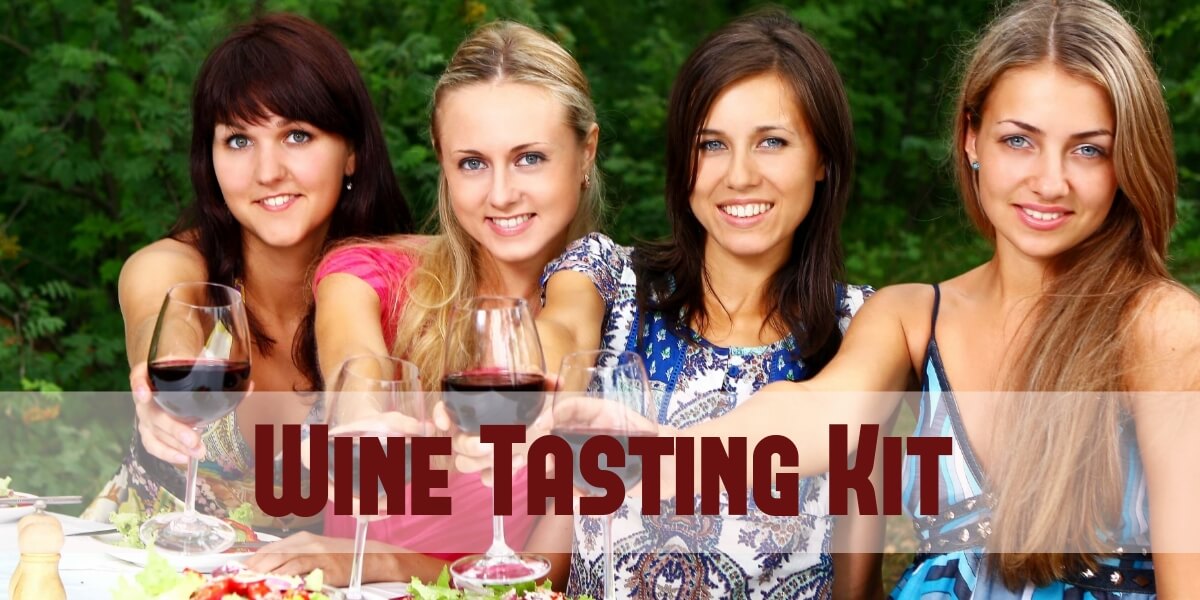 Make a Memorable Wine Tasting Party With Wine Kit in 2022
Now, when everyone seems to rush from work to home and try to keep up with their busy schedules, throwing a wine tasting party look like a great idea. That would be the perfect time for you and your loved ones to loosen up a little and enjoy the present moment.
But, throwing a party in the comfort of your home should definitely not be taken as simple and easy. In fact, there are so many things to think about – the food, drinks, theme, etc.
Well, one of the things I can help you with is choosing the best wine tasting kit. In this article, I'll be reviewing three of these, so that everyone can find what they want.
With all those wine tasting sets on the market, knowing which one is a-good-value-for-the-money is a tricky task.
But, you have lots of things to think about, so you definitely don't need to think about this as well. That being said, I've got you covered.
Below are great wine tasting kits, so you don't have to worry about their reliability. These are worth your money. Let's take a closer look at what they offer, shall we?
Here are 3 Best Wine Tasting Kit
Barbuzzo Wine Tasting Party Kit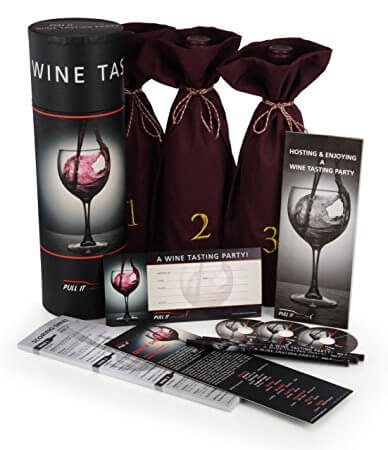 No matter if you're a wine lover or a wine connoisseur, you can host a blind wine tasting party with this kit. More importantly, you'll do that like a pro. This set includes all you need to make your guests feel like home, yet bring lots of fun and laughter to your party.
The set includes 3 Velveteen wine bags to dress your favorite bottles of wine and surprise your guests. In addition, there are wine glass identifiers, quick facts sheet, as well as a rating pad. So, your guests can completely focus on the task at hand and start tasting wines.
Oh, and the set also includes 12 pencils and 12 invitations, making this party kit one of the most useful ones. Add to that a great price and there is absolutely no reason for why you shouldn't buy this wine tasting party kit.
All in all, this is one of the best wine tasting kits that makes easy work of entertaining your guests and hosting a party with confidence.
Pros:
Practical
Makes easy work of hosting a blind wine tasting party
Reasonably priced
Includes all you need
Cons:
Comes with only three wine bags
Wine Aromas Tasting Kit by Aromaster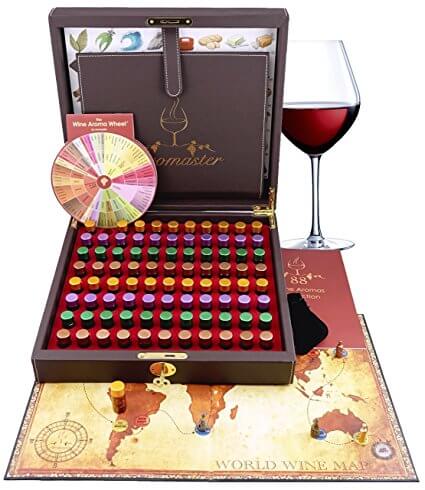 If you want to take your wine tasting party to a whole another level, well, buy this one-of-a-kind tasting kit. With 88 wine aromas, this is one of the best collections in the world.
What I love most about this tasting kit is that it's versatile. It's a great gift for wine connoisseurs, but it's also great for those who want to upgrade their knowledge about wine and brag about it on parties.
With this wine aromas tasting kit, learning about most familiar aromas found in wines all over the planet will be fun and easy. Just imagine how your guest will be amazed at this kit! They will talk about your party for months!
But, that's not all. What also makes this kit one of the bests, is what you get with it. Apart from 88 aromas, there's also the manual that will help you learn how to use aromas, train your nose and learn the difference between grape varieties and wine appellations. What's more, you get a wine aroma board game and 4 metal tokens to spice things up.
Wine aromas are placed in a beautiful and elegant brown faux leather case. Thanks to that, you'll display all aromas in a style. You can even buy this kit as a memorable gift for your favorite wine lover.
Either way, this wine tasting kit will awaken all senses and allow wine lovers to enjoy wines like never before!
Pros:
Educational
Created by sommeliers
The world's most comprehensive collection of wine aromas
Contains 88 wine aromas
Comes in a fancy case
Makes a great gift for wine lovers
Cons:
Max Sales Wine Tasting Carafe Set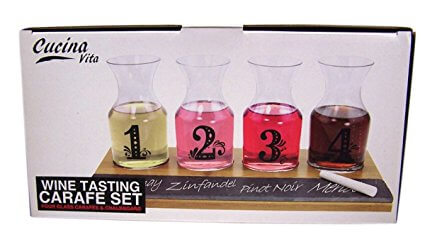 If you don't want a fabulous 88 wine aromas tasting kit, you can have a good use of this carafe set. It's perfect for keeping everything simple.
Moreover, you can still serve wines in a style AND in an organized way. Simply use a chalkboard and chalk to write the names of wines.
As for the design, the glasses look nice due to their lovely shape. Speaking of which, this set is easy to use and clean. Because of that, it's a great choice for beginners.
In addition, this set is versatile. Even though it's called "a wine tasting set" that doesn't mean it's strictly used for serving wine. In fact, this set works great for serving spirits, water, and other beverages.
However, glasses are made of glass and are fragile so be gentle with them. And don't wash this set in the dishwasher, you could stay without it. Handwash it each time you use it and it will last you for years to come.
Pros:
Easy to use
Easy to clean
Suitable for beginners
Comes with a chalkboard and chalk
####Cons: - Fragile so it should be washed in the dishwasher
Final Thoughts
Well, now that you know which three wine tasting kits are considered best ones, it's time to pick one. A good wine tasting kit will be your companion at your party, helping you create a memorable time for your guests.
Written By Noah Smith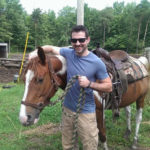 Noah is a freelance writer who has traveled over 32 countries so far. Onebagger is the place where he shares trip details, travel itineraries, planning and booking tips and travel tales. His aim- to help you plan your travel adventure on your terms, choose best travel gear and to your budget.