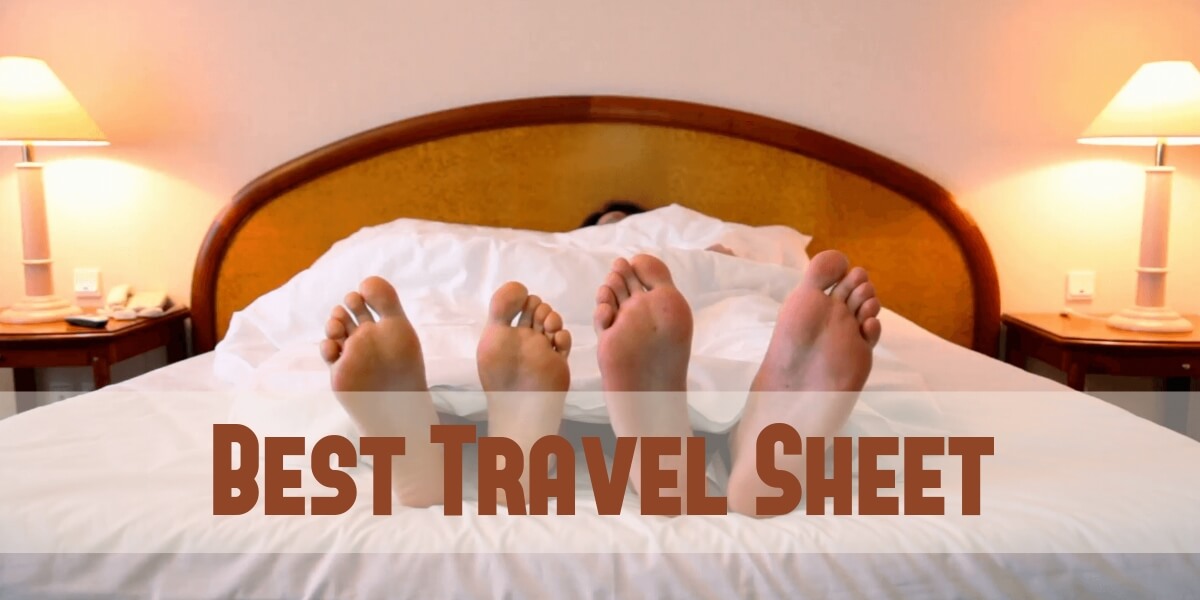 Have a Good Night's Sleep With a Travel Sheet in 2022
Camping with your friends or traveling with your family is so great and fun, except that part when you have to sleep on the ground/in a hotel room.
Now, that's where things become, erm, uncomfortable. But, that can be solved easily. You just need to buy a travel sheet. This handy accessory will bring softness, coziness and comfort to your bed, no matter where you are.
Of course, you can't buy just ANY travel sheet if you want to spend your money wisely. Stick with me to find out which travel sheets are best ones.
3 Best Travel Sheets Reviews
With all those sleeping bags and travel sheets, knowing what you need can be pretty tricky. Luckily, I did that for you. I handpicked top three travel sheets that are ideal for camping, traveling, and/or relaxing. Let's take a closer look at what these travel sheets offer.
Cocoon Cotton TravelSheet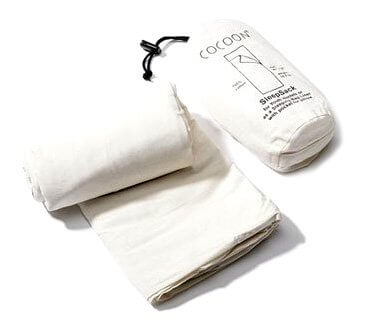 The first travel sheet comes from Cocoon. This travel sheet is great for occasional use, such as sleepovers or trips. You can bring it with you wherever you go, and ensure a good night's sleep.
This travel sheet is especially useful if you have sensitive skin or allergies, and cannot use hotel's sheets. It's made of cotton, so it will keep your skin comfortable and calm. Also, you won't slide when sleeping.
As for its design, this travel sheet is well made. With a double stitching and rock-hard gussets, this accessory will last you quite some time. It won't wear and tear quickly. This makes it a wise investment, considering its price.
Another thing about its design is spaciousness. Thanks to the side opening and Velcro closure, you'll have easy access to this sheet. But, keep in mind that this one's a good choice for the youth, not for the old. This is because getting out of it takes a bit more time.
In addition, this sheet is sewn the halfway down, so seniors might get cold at night.
What I love about this travel sheet is its simple yet stylish look. Choose from natural, cactus blue, Nile, elephant grey, leaves or travel checks and personalize the bad that you're sleeping on.
On top of all, there is a pocket for a pillow, so you can bring that with you as well and leave nothing to chance.
Ready for that trip?
Pros:
Great for occasional use
Comfortable
Spacious
For one person only
Durable
Cons:
Sewn the halfway down
Not for the elderly
The Friendly Swede Travel Sheet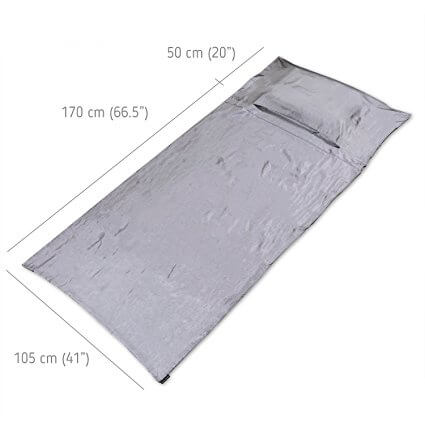 If you need a travel sheet only for a couple of days, this is the way to go. The Friendly Swede Sleeping Bag Liner is a good choice for a short-term use because it's not among the most comfortable travel sheets.
But, it will do the trick.
This travel sheet may not be the most comfortable one, but, it certainly is large. You'll have enough room to sleep well and wake up restful.
In addition, this travel sheet is pretty durable. It's made of polyester, thus can be washed in the machine. You can bring this travel sheet on your camping trip and protect your sleeping bag from bacteria and those annoying bugs.
However, if you need a travel sheet for hiking, this one is not for you. It'll be too heavy for your backpack.
Since this travel sheet is very affordable, it's worth buying. Even if you don't travel so often, it's still good to have one of these, just in case.
Pros:
Great for camping
Very affordable
Only for a short-term use
Large
Cons:
Not a good choice for backpacking
Not very comfortable
OUTRY Travel and Camping Sheet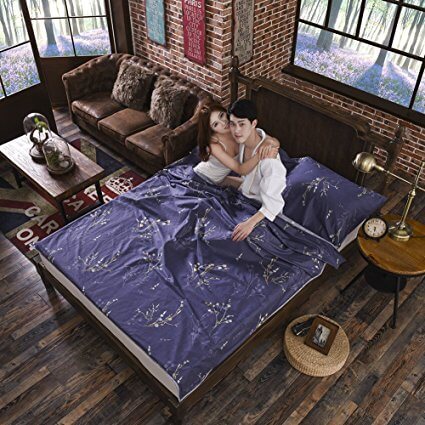 The third model will make romantic trips even more glamorous and idealistic. You and your spouse can watch your favorite movie while enjoying the softness and coziness of this sleeping bag liner. It's spacious enough so both of you will feel comfortable and relaxed.
This travel sheet is made of cotton, bringing you comfort and softness. Even when you sleep close to your spouse, you won't get hot.
Like the first model on the list, this one's also durable and will last you for months, if not years. Just make sure to take care of it properly and store it in a safe place where no one can damage the sheet.
What's your favorite color? This travel sheet comes in different colors to choose from, both classic and vivid. So, choose the one you and your spouse love the most and make yourself at home wherever you are.
This travel sheet comes in a carrying pouch which makes packing and storing a whole lot easier. However, it will take you some time to learn how to fold it down so that it can fit into the pouch. But, once you do, storing this travel sheet will be a breeze.
Pros:
Cozy
Comfy
Soft
Perfect for romantic trips
Well made
Vibrant color
Cons:
Takes time to learn how to fold it to the smallest size
The Final Word
Well, there you have it – 3 best travel sheets. Wherever you go, it's important to have a good night's sleep and feel comfortable. That's why you need a good quality and reasonably priced travel sheet. Whichever one of these three you opt for, you'll surely be satisfied with it. Bon Voyage!
Written By Noah Smith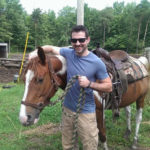 Noah is a freelance writer who has traveled over 32 countries so far. Onebagger is the place where he shares trip details, travel itineraries, planning and booking tips and travel tales. His aim- to help you plan your travel adventure on your terms, choose best travel gear and to your budget.