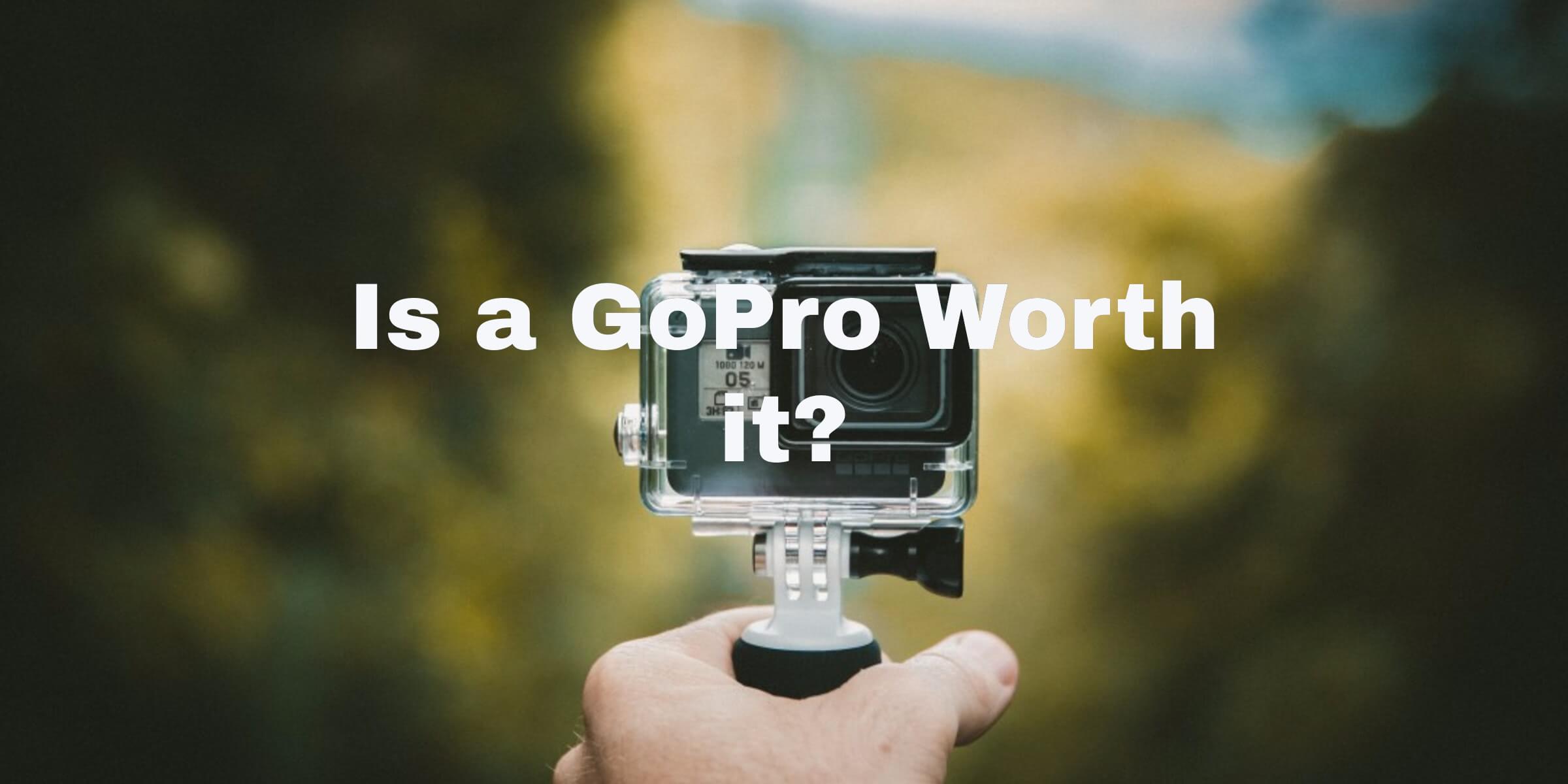 Is a GoPro Worth It? in 2021
If you're looking for a professional grade camera, you need to look at your best options. If something compact and portable is what you're aiming for, a GoPro is your best bet. They are small, take great photos, and are worth the price. You have a number of options for models, as well.
What is a GoPro Camera?
A GoPro camera is an HD, waterproof, camera and video device. It has crystal clear video footage and impeccable, quality photographs. They are not only waterproof but shockproof, as well. Therefore, they are a fantastic option for any weather condition and/or environment.
There are a number of different GoPro lines at this time of writing. The GoPro Hero line contains the 1, 2, 3, and other various versions. They can be purchased through GoPro, on Amazon, eBay, and more.
Why Buy a GoPro Camera?
GoPro's are definitely not a small cost. However, where professional photography and videos are concerned, they have the best quality. They can be used on land, underwater, virtually anywhere. This gives you a huge advantage in your shots.
You Can Pack and Bring Them Literally Anywhere
The size and weight of them make them feel like toys. They are easy to pack, very small, and makes storage an absolute snap. If you need any of the accessories, know those are very small, too.
If you put a pencil beside a GoPro you will definitely see. It's about half the length of a standard charcoal pencil. This ensures that no matter where you go, your GoPro can go, too.
They Are Incredibly Durable and Tough to Break
The GoPro is also the toughest camera out there. You could drop it from a car going 60 mph and it still wouldn't break. This makes it great for sports shooting. For example, you're biking at a high-speed and you drop it. The GoPro falls down a rough hill. No worries, however, because it will no doubt survive.
You Can Wear It On You
GoPro mounts ensure that you can wear the camera on you at all times. It can go on your wrist, chest, head, a helmet, literally in your mouth, etc. Because it's a wearable camera, you have both hands free.
This ensures that you could climb up a mountain and still get the footage without your hands. You can do virtually anything when you have a GoPro strapped to your body somewhere.
How to Choose a GoPro Camera
Because there are more than one GoPro, deciding which is best for you can be a challenge. You will need to think about a couple of things in order to make a decision. By asking yourself the following questions, you'll be one step closer.
Will you need high-quality 4K resolution?
Do you need time lapse video?
Do you need time lapse photos?
Do you want to be able to take pictures while shooting video?
Would you like to have one that can be plugged into a studio quality microphone?
Do you need WiFi, Bluetooth, or other extensive features?
Will you be using it for professional photo shoots or other lines of work? Depending on your answers, you will now need to dig deeper.
For example, if you need high-quality 4K resolution for professional photo shoots, the GoPro Hero 4 Black and newer version of GoPro is your best bet. The GoPro Hero Session is good for more basic photo needs.
Which GoPro Has the Best Value?
Where value is concerned, in terms of price and features, the GoPro Hero + LCD is your best bet. It has high quality and plenty** of features** that make it a great value choice.
It's under $300 and comes with the following features:
Built-in touchscreen display
1080p and 720p resolutions at 60fps for video
Comes with built-in video trimming
Auto Low Light, Hi-Light Tag, Quick Capture, and SuperView
Captures 8MP still photos
Burst and Time Lapse photos go up to 5 fps
Built-in WiFi and Bluetooth
Connects to Smart Remote 1 and the GoPro App
Waterproof up to 40m submergence in the water This GoPro is the best value for your money. You still get a ton of useful features but at a reduced cost. Thankfully, this GoPro model doesn't sacrifice quality for a smaller price tag.
Is a GoPro Worth It?
GoPro cameras are definitely worth it. If you're someone who loves to capture your adventures, it's definitely worth the price. This is also true for those in professional photography and other lines of related work.
Overall, those who need professional quality definitely get it with a GoPro. No matter which line you go with, you are definitely getting what you pay for. The price isn't cheap and neither are the cameras.
What Are the Other GoPro Alternatives?
If you'd prefer something different than a GoPro, you have plenty of options. Thankfully, they are not the only cameras of their kind. There are tons of other action cameras that are just as good, if not better.
Ricoh WG-M1 Compact Waterproof Camera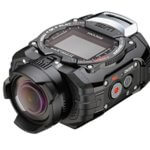 This portable action camera is awesome. It's just as good, if not better. It comes with the following features:
Air-tight and 100% waterproof for up to 33 feet
Can be used underwater for 1 hour up to 10 meters
14 MP CMOS high-resolution photos
160-degree lens with f/2.8 ultra-wide angle
And a lot more
GeekPro 1080p Sports Camera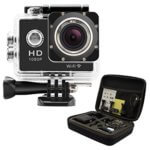 While more expensive, it offers a lot more than the rest. It comes with the following features:
2 inch LCD screen
Mounting accessories
12MP shooting
1080p at 30fps and 720p at 60 fps
170-degree wide angled lens
High-definition video and super view videos
And a lot more
YI 4K+ Action Camera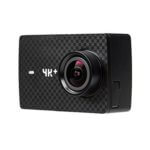 This newly released masterpiece may the best GoPro alternative yet. It is the first action camera ever released to have 4K video at 60 fps. This is something that even GoPro has yet to do. It comes with the following features:
4K video resolution at 60 fps
2.2-inch Gorilla Glass touchscreen for viewing photos/videos
Electronic Image Stabilization technology for steady 4K at 30 fps
Up to 2 hours of battery life
1080p for 2 hours at 1080p and 60 fps
4K at 60 fps for 1 hour
Voice Command, Bluetooth, and WiFi, all built-in
And a lot more
So, GoPro is Definitely Worth It
In conclusion, GoPros are definitely worth it. They pack a serious punch in all departments. They have amazing quality, are worth their price, and last.
Written By Kate Mark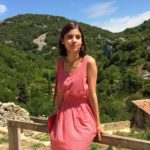 Kate is a mid-lifer who quit a growing corporate career to reawaken her passions and her lifelong dream of traveling the world.