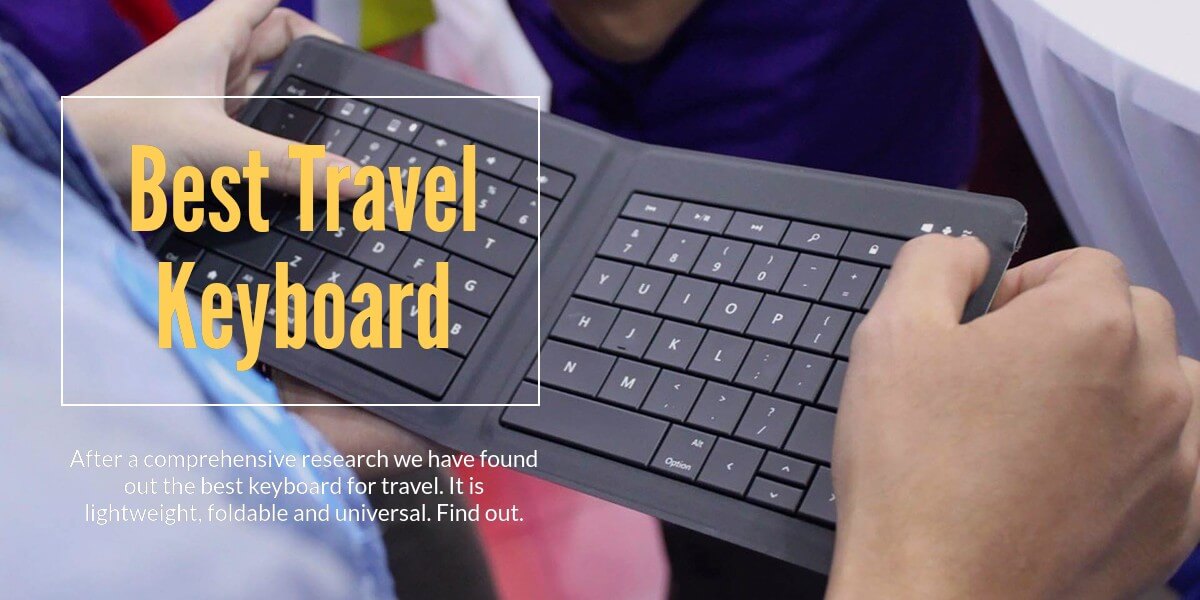 The Best Keyboard for Travel (Lightweight, Foldable and Universal) in 2022
If you are looking to buy a keyboard that you can take with you, whether it be for a business trip or for your vacation, we have the perfect recommendation for you.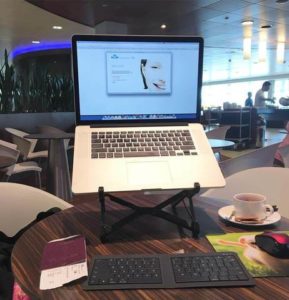 My regular work environment
Since I work while traveling, I need to communicate with my clients and colleagues all the time. I felt the need for a good portable keyboard so that I could contact them.
Even though I love my smartphone (of course I do), I hate typing. Every time I want to send a longer message, I misspell like, every single word, which, you know, can be pretty irritating. It isn't like I have a whole day for trying to type the same word over and over again until I spell it correctly. And this problem got even bigger on my trips.
As it turned out, typing on the go is much more inconvenient, especially when you have to send a very loooong message to your best friend, informing her/him of who you met, what did you do etc. Since I travel pretty often, I learned the importance of having a portable keyboard, so that you make your friends happy and make googling much faster. So, let's talk about finding the best keyword for travel.
How to choose a keyboard for travel?
Compact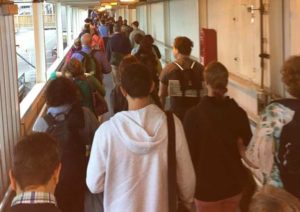 Can you spot the person carry keyboard on his daypack?
Obviously, when you're traveling all over the world, the last thing you need is adding more weight to your luggage. Therefore, it would be a smart idea to choose a lightweight and thin keyboard, and ideally, a foldable one. Thanks to all this, you'll store the keyboard with ease. Of course, foldable keyboard means taking up less space in your luggage.
Battery life
Needless to say, your keyboard should have a great battery life so as to enable you to enjoy your trips without thinking of this. Some models have a battery that will only last for 3 days, while others come with a battery that will last for months.
Is it Spill-resistant?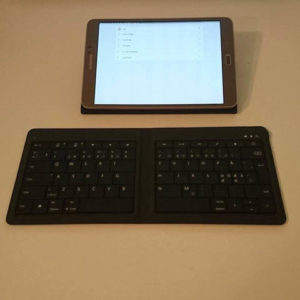 A good keyboard should connect with all devices like ipad here
Another thing to consider is whether your keyboard comes with water repellent keyset. This means, that if you accidentally spill coffee or juice on your keyboard, it won't stop working. So, if you ask me, I'd say this feature is quite an important one.
Compatibility issues
Now, most cheap portable/travel keyboard suck when it comes to compatibility, which definitely is a problem. Some keyboards cannot connect to different devices at all, even though they should. So, this is something you want to check, BEFORE buying a travel keyboard. Make sure to read reviews since there you will find out the pros and cons of a certain product. A good travel keyboard should connect with every Bluetooth device.
Typing issues
Another common issue related to travel keyboards is the typing itself. Meaning, some keyboards that are made of flexible materials (either polyurethane or silicone) make typing very awkward, even troublesome because you won't have the feeling that you're typing on the keyboard at all. In addition, from time to time, the keys tend to stuck. So, what you want to do is find a keyboard with raised, rounded keys that will ensure a nice typing experience.
Design
As for the design, don't expect too much. These keyboards are primarily designed to pack easily, not to look like a million dollar keyboard. Naturally, most models come in black, as this color is easy to maintain.
Types of travel keyboards
Foldable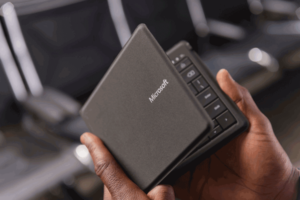 Foldable keyboard are better choice
Made from flexible materials, these keyboards can fold small enough so they fit into pockets and bags. Users love them since they are lightweight and thin, so, practically, they don't add any weight to the luggage.
They come in a range of prices so you can easily find the perfect travel keyboard for your needs and according to your means. However, keep in mind that some cheaper models don't provide a good typing experience.
Non-foldable
Even though these keyboards don't fold, they are still perfect for traveling, because they are compact. In addition, they are much easier to type on and also to use, compared to the aforementioned type. However, they take up more space, and definitely can't fit your pocket.
Whichever type you choose, both are Bluetooth keyboards. So, logically, they are connected to your phone via Bluetooth. In case you are new to the world of Bluetooth devices and connecting ones, don't worry. There is a plethora of videos and articles that show how to connect your keyboard to your phone. The process is rather simple and you will catch it fast.
The Best Travel Keyboard is Microsoft Universal Foldable Keyboard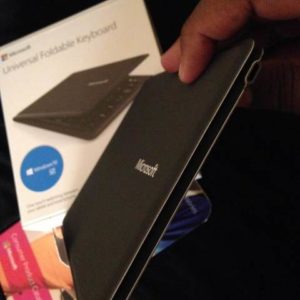 Microsoft travel keyboard is very thin and sleek
I've tried many different portable keyboards, but my favorite is this one – Microsoft Universal Foldable Keyboard. Coming from Microsoft, this keyboard works perfectly, and I absolutely love it.
Since it has a foldable design, I don't have any difficulty with packing it in my backpack or a suitcase. Moreover, this keyboard is super thin (only 5 mm) and very lightweight, which only adds up to its convenience.
In addition, it connects to my phone or a tablet in a blink of an eye, which is practical. And what I really appreciate about it is that, when I want to shut it down, I just need to close the keyboard. Pretty handy, huh?
The icing on the cake is a rechargeable battery that allows for even three months of use per a single charge. This feature is also a very handy one.
Now, don't think this keyboard is perfect (though it's very close to it). It's a bit pricey, but, keep in mind that you get what you pay for.
A tiny issue is that the keyboard won't memorize pairing to different devices. However, I don't need to connect the keyboard to too many devices, so this doesn't bother me. But if that's not the case with you, you'll have to be patient in order to pair back the keyboard to a certain device.
Buy Microsoft Foldable Keyboard Online
Conclusion
And there you have it, my friends. The main things you need to know about finding the best keyboard for travel. I truly hope that this article helped you and that you will soon buy the perfect travel keyboard for your trips. Do you use a good travel mouse? Is your laptop ultralight enough for trips? Bon, voyage!
Written By Noah Smith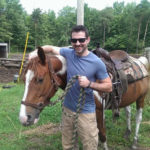 Noah is a freelance writer who has traveled over 32 countries so far. Onebagger is the place where he shares trip details, travel itineraries, planning and booking tips and travel tales. His aim- to help you plan your travel adventure on your terms, choose best travel gear and to your budget.