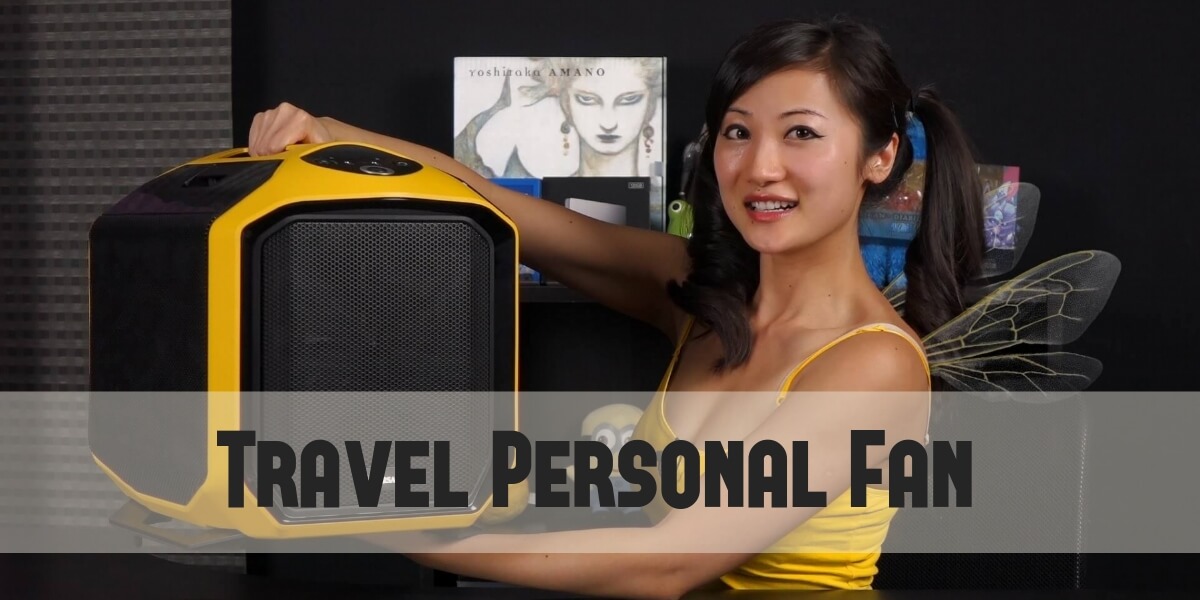 Enjoy the Breeze Wherever You Are With Travel Personal Fan in 2022
Staying at the hotel, or at your friend's or cousin's is fun and interesting, especially if you haven't done that in years. But, there are two things that can ruin your time there – the heat and noise. You know how that goes. You're a guest and people absolutely don't care (yup, even your friends, and family) if you're a light sleeper or the room temperature is too high. They keep doing what they usually do, even if that means partying all night (okay, that probably won't happen but you get the point).
So, you end up staring at the ceiling for a half of the night, listening what's going on in the rooms next to yours. Well, that part isn't fun at all, is it? Let alone when you're staying there for a week. That can turn into a real nightmare simply because you didn't have a good night's sleep in days. But, what if I were to tell you that you can do something about it? And by that, I don't mean go back to your home. I actually mean that you can buy a travel fan.
That way, the air in the room will be cooler, and the outside noise will be somewhat blocked, so you can finally sleep and get some rest. When you wake up full of energy, you will be able to make the most out of those days and enjoy every moment with your friends/cousins.
In this article, I'll give you short reviews on best personal fans, so you can choose the one that will work best for you.
3 Best Personal Fans
1. Snooze Fan Personal Travel Fan
If you can't sleep in the quiet bedroom, you should try this Travel Fan by Snooze Fan. It produces white noise so you won't get distracted by the voices in the next room or the outside noise. Obviously, this is a personal fan so this unit performs its basic function perfectly. It offers 4 levels of breeze, so you can choose a less or more powerful breeze. Thanks to that you can turn your bedroom into a calm oasis and have a good night's sleep wherever you are.
The unit is easy to use, just plug the adapter into the outlet and that's it. Speaking of the adapter, you can use this unit in Europe as well since power supply will work there. The design of this unit is energy efficient, so it uses less energy.
This personal fan is great for travels, due to its compact design. It takes very little space, so you can put it in your bag, backpack, let alone in your suitcase. On the downside, this fan isn't as loud as it should be, considering it produces white noise. But, it's still effective.
Pros:
Compact
Well-built
Easy to use
Four levels of breeze
Energy efficient
Cons:
Not as loud as it should be
2. Vornado Personal Air Circulator Fan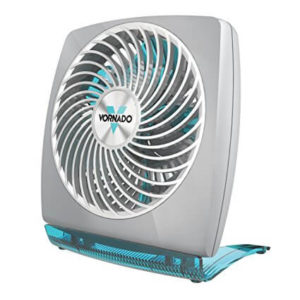 The Vornado Personal Air Circulator Fan is specially designed to be used in the USA. It's tested and certified for safety and meets U.S voltage requirements. So, if you want a trustworthy personal fan, this is the way to go.
This personal fan uses well-known Vortex action air circulation. For those of you who don't know what this is; Vortex action moves air up to 70 feet so that the air in the room is circulated. Thanks to that, the temperature in the room will drop quickly, so you will enjoy a nice breeze.
There are 2-speed settings and a full action pivot head so you can direct the air where you want. All that makes this personal fan ideal for an office, cubicle, a dorm or hotel room. Oh, and this cuter little fan comes in pink and blue, so it will add a modern touch to the room.
On top of all, the unit is supported by a 3-year satisfaction guarantee so rest assured that it will work for months to come.
On the downside, this unit has only two speeds hence you won't have many options. But, it definitely does what it's supposed to, thus you can't complain.
Pros:
Nice looking design

Made for the use in the USA

Certified for safety

Supported by a 3-year satisfaction guarantee

Full action pivot head Cons:

Has only two speeds
3. Travelon 3-Speed Folding Fan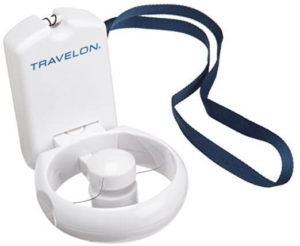 Now, if you're looking for an ultra-small portable fan, this is your best bet. The Travelon Fan is designed for those who want to enjoy cool air no matter where they are. That being said, this personal fan is a great choice for travel, sporting events, and outdoor use.
It folds down for easy transport so it will take up very, very little space in your bag. In fact, you don't have to put it in the bag. The fan comes with a strap, so you can put in around your neck and feel the breeze on your face.
In addition, the fan is battery operated which makes using this unit a breeze. Just bring the fan with you and turn it on when you need to cool down a bit.
What people really love about this fan is the price. This fan costs less than $11, thus it's a good choice if you're on a budget.
However, it's all plastic and it won't last long. But, for that price, that's as good as it gets.
Pros:
Great if you're on a budget
Powerful
You can carry it at sporting events, outdoor use and travel
Cons:
The batteries tend to move from their place
The Final Word
And that's it my friends. With a good travel personal fan, leaving your home (or should I say your comfort zone?) will be enjoyable and delightful. So, buy one of these and enjoy the breeze on your face anytime you want.
Written By Noah Smith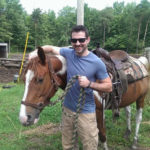 Noah is a freelance writer who has traveled over 32 countries so far. Onebagger is the place where he shares trip details, travel itineraries, planning and booking tips and travel tales. His aim- to help you plan your travel adventure on your terms, choose best travel gear and to your budget.