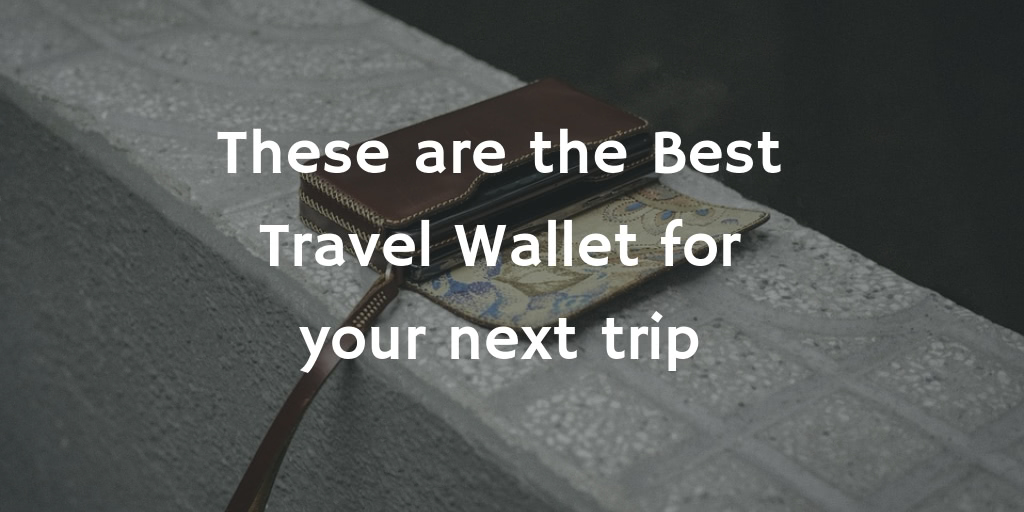 These Are the Best Travel Wallet for Your Next Trip in 2022
Why Use a Travel Wallet?
Looking like a tourist when traveling can reveal a lot of problems. If you stick out and the locals know you are from a foreign country, and you take out a large wallet or bag when making your purchases, you have just made yourself a giant target in a small area or place.
Using a travel wallet is really only for your own safety when touring a different country. Many developing countries, such as Mexico, have many pickpockets and robbers hanging around waiting to see a tourist flash a large amount of cash, and will then follow them to rob them later on.
Therefore, having a travel wallet that will make sure your safety is that much better is definitely something every tourist should have with them during their trip. Getting the best travel wallet for wherever you are going may even help you to blend in and look like a local, so it's always a good idea to see what kind of travel wallets are available to take advantage of.
It's embarrassing enough to lose your stuff on your own, so why take chances of having someone do it for you by stealing off you? Having a decent travel wallet does not have to break your bank, but spending a little extra to get a good one will make all the difference.
What to Look for in a Travel Wallet?
Knowing what to look for when it comes to finding and buying the best travel wallet based on where you are going will make sure that your belongings are safe and secure, so you don't have to worry about anything being pickpocket, stolen from your hotel while you're away, or any other dangers involving your personal items.
Holding Spots
If the country you are visiting requires that tourists have their passports for checking into a hotel, buying train tickets, or for anything at all, make sure that the travel wallet of your choice has holding spots for passports and other documents.
Anti-steal Fabric
A good travel wallet will have some form of security feature, such as anti-slash fabric for protection against anyone trying to stab into your wallet's material to steal and run away with the contents.
Size
Size should be a large factor in your decision, so look for a travel wallet that is not big enough to evidently showcase what it actually is, but not small enough that it won't hold all your personal items.
Durable
Look for a durable travel wallet that is not flimsy, poorly made, or one that you feel is too frail to hold everything you will need during your trip.
Material
The material is another reason that comes into play, so think about whether you want leather, plastic, or any another material.
By knowing what to look for in terms of the best travel wallet, your shopping experience will be much easier, and you will know the things that you want to have when you are looking at a specific one.
The Best Travel Wallets
Depending on what you're looking for, such as a money belt or a neck wallet, it's best to know which type is best for you and can reap the most benefits.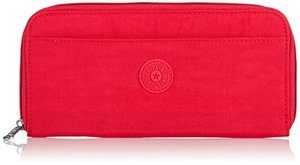 This regular travel wallet is the perfect choice for carrying both cash and documents. It has a total of five different unique designs to choose from, all of which blends well in a crowd.
This purse can zip around completely to stop papers from falling out, which can also pair as an anti-theft aspect.
It has a zip-up compartment on the inside for added protection. It won't get scratched or marked up no matter what you do to it, considering it's made from tough nylon.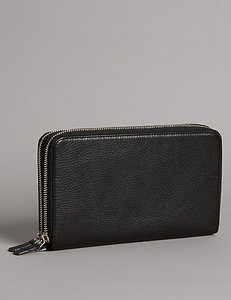 Though this regular travel wallet is a bit on the pricier side, it's definitely well worth the extra cash.
Crafted from durable leather, this travel wallet features a wrist strap, space for two passports, a zipped pocket for loose change, and has other pockets for currencies and any other documents you may be carrying.
The helpful tabs make sure that you won't forget anything and that you can easily find what you're looking for. This is a great feature in itself, never mind the rest of the wallet, because blending in is extremely important.
You don't want to open your wallet and have everything showing, or you put yourself at risk of being robbed.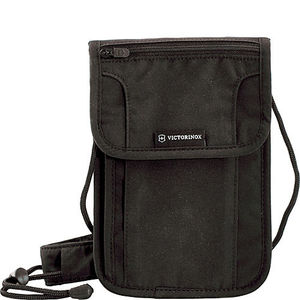 This neck travel wallet is a pouch that fits comfortably underneath clothing, features an adjustable lanyard, two zippered pockets for loose items and coins. It also has
It also has an exterior zipped pocket for quickly needed essentials and has a large compartment perfect for currency or travel documents.
The RFID technology incorporated into the wallet allowed protection from identity theft, making it a great choice for those going to regions where identity theft is a higher risk.
The neck travel wallet itself is crafted from a soft nylon, which is both comfortable against bare skin, allows proper airflow, and will keep your belongings dry and cool.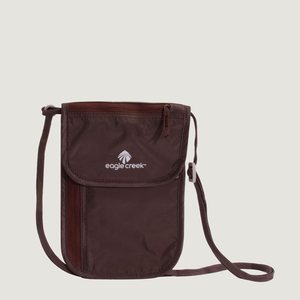 This nylon neck wallet features a** lightweight and durable ripstop, two zippered pockets** for a perfectly organized document choice of passports.
Whatever travel documents you need to carry, and an adjustable, soft neck strap that incorporates a strap keeper.
The back mesh panel is both breathable and moisture-wicking, as well.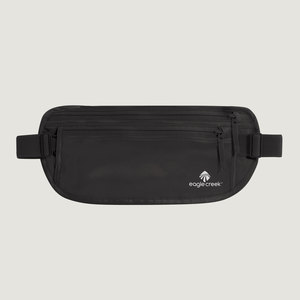 Crafted from washable, breathable, and natural silk, this travel wallet money pouch features two zippered pockets for your currency and travel documents. a back slip pocket,
This wallet also features a back slip pocket, a soft adjustable neck strap paired with a strap keeper, and is coated in the satin lining that is resistance against sweat.
You can wear this money belt underneath your clothing comfortably for added protection against thieves, thanks to its compact size and comfort capabilities.
Safe Travels!
Keeping your cash, travel documents, and any other items you may want to carry with you during your trip safe is an absolute must. Whether you want a regular, neck, or belt travel wallet is up to you, but finding the best travel wallet for your needs and wants is the best way to make sure that you come home without a fight.
Remember to stay safe, and that leaving your documents within the confines of the hotel is not always an option, especially if where you are traveling requires tourists to have their passport and other travel documents on them at all times.
Most importantly, however, have fun and enjoy your trip or vacation!
Written By Noah Smith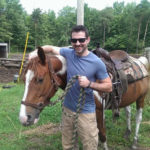 Noah is a freelance writer who has traveled over 32 countries so far. Onebagger is the place where he shares trip details, travel itineraries, planning and booking tips and travel tales. His aim- to help you plan your travel adventure on your terms, choose best travel gear and to your budget.