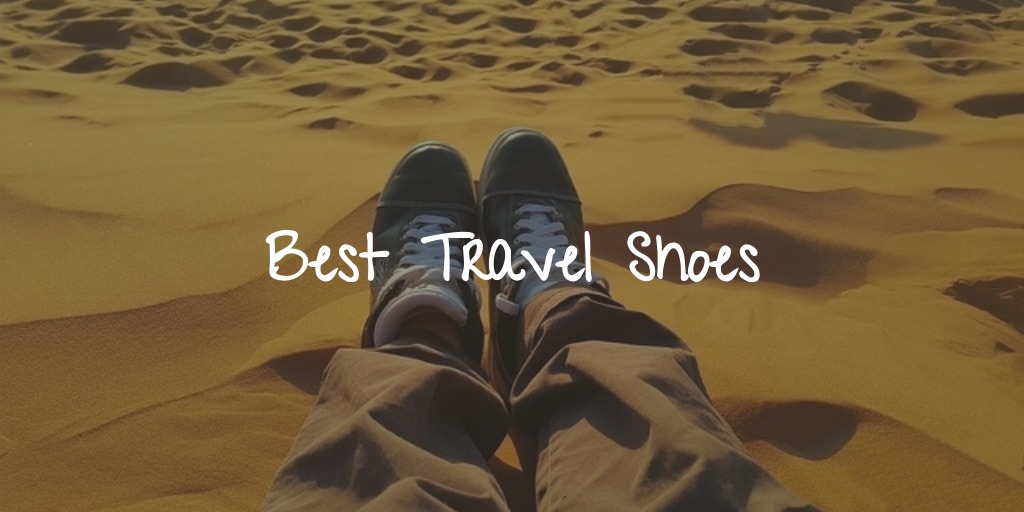 The Best Comfortable Travel Shoes in 2022
When it comes to traveling to any destination, travel shoes should be a definite must on your packing checklist. A lot of people think that they will be okay if they only wear comfortable shoes that they already own, but did you know that a lot of issues during your trip can be caused by wearing the wrong shoes?
The Problem With Regular Shoes
We never really know what will happen for the entire duration of the journey. For example, say you are traveling on business trip and only packed pairs of dress shoes, but one of your clients wants to go on a tour of the local sights to see.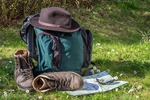 What do you do? Well, now you have to wear your regular shoes and will no doubt end up hurting your feet at the end of the day.
Packing does not always mean ensuring that they have something for every possible scenario, but packing smart means that you are ensuring that should the expected happen, you are prepared.
Besides, no one likes having to cut their trip short or say that they can't do an activity because they don't have the decent pair of travel shoes.
The Travel Shoes Buying Guide
Knowing how to buy travel shoes does not always mean knowing where to get them. Because travel shoes are such a necessity and should be thoroughly looked into, there are a lot of things you will need to know and understand before you do so.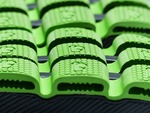 Think About Activities
When buying travel shoes, think about both the certain and possible travel activities. Will you be hiking, or walking around in the shopping areas to find the best deals?
Even if an activity may not be happening, think about the possibility of it and pack accordingly. If you know what you're going to be doing on your trip, then look into travel shoes that will accommodate properly.
Features to Look For in a Travel Shoes
If outdoor activities are going to be the majority of your trip, then look for a travel shoe that has features to match. For example, you will be hiking through an area that has a lot of rain and will need travel shoes that are waterproof.
If you are going to walk a lot, then the shoe must have excellent support for both the arch and ankles. A wide toe box will keep your toes a lot comfortable and extra rubber on the soles will be helpful for grip.
If your trip is going to be a mix of urban as well as offbeat areas, then trail runners are an excellent choice.
Train-runners are a cross between a running shoe and a boot. They are called trail runners because they're often used by people who run on trails.
They're usually a good choice for travel shoes because they give you the support of a boot (rugged enough for long hikes on sturdy terrains) with the light weight of a running shoe (comfortable for casual walking).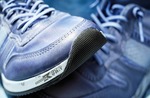 If you are going anywhere hot, splurge and buy a nice pair of flip-flops that will be durable and comfortable, it's worth it.
You can check out Olukai's and they are very comfortable and work for almost any situation including hikes, beach walks, etc.
If you are hiking in tropical areas, then sandals would be a better choice.
Stylewise choose a shoe with a neutral color to wear them with your travel pants. Black, Brown or Grey seem to be the perfect color.
The Advantages of a Good Travel Shoes
The biggest advantage of traveling with a good pair of travel shoes would have to be that you won't be restricted at any point in your trip.
Bringing a pair of regular shoes and a pair of travel shoes ensures that you're ready to go to the beach you're here to see and spend hours shopping in the local market at the same time.
Another big pro is that your feet won't be killing you by the time you get back on the plane or train to go home.
Everyone knows that wearing the wrong size shoe is incredibly damaging to your feet and will no doubt have you wanting to sit out the rest of the trip's activities, but did you know it's the same for travel shoes?
The Disadvantages of Travel Shoes
The only real downside of packing travel shoes is the travel part. Sometimes packing more than one pair of shoes can restrict the rest of the available space in your backpack, and you may even have to remove a few items to accommodate room for the shoes.
The Best Travel Shoes for Day Trips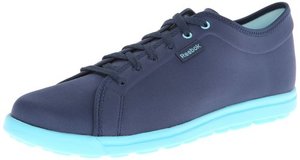 Reebok Women's Skyscape Runaround Walking Shoe is a great, definite travel shoe choice for the ladies when it comes to a comfortable day trip.
These are great travel shoes. They come in 13 different color schemes and styles to accommodate any fashion taste, include a supportive comfort technology for maximum comfort, and have a rubber sole.
They're super light, breathe well for hot weather, and crush down pretty small if you need to pack em.
Reebok is a popular, attractive brand that has a shoe for anything, especially in the case of travel shoes.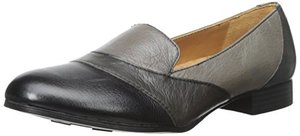 Naturalizer Women's Coretta Slip-On Loafers are perfect for the ladies when it comes to a day trip that includes business.
For example, say you are on a business trip and need a comfortable yet stylish and business-oriented shoe to wear.
This one is perfect. It comes in 6 different colors and styles, are made of leather with a synthetic sole, and have N5 comfort technology.
These are very comfortable and fit in for nearly every situation. The only downsides are that the soles are a little thin for rough streets.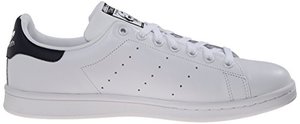 Adidas Men's Originals Stan Smith Sneakers are the perfect choice for men when taking a day trip that involves a lot of walking.
With 26 different style and color combinations, it's guaranteed, there's a style that anyone can choose from the suit his personal taste.
Adidas is a sports brand that is guaranteed to be comfortable, so you know you're making an excellent choice by investing in a pair of these for the purpose of being travel shoes.
They collapse flat, dry fast, offer good support, can also be worn without socks, and are rugged enough to go on long hikes with, plus they grip well. Also, though not super fancy, they are stylish enough to walk around town in and not feel like a flashy tourist.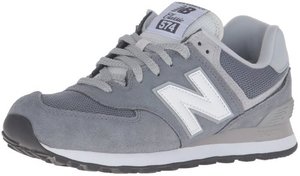 New Balance Men's MI574 Varsity Sneakers are also a great option for men regarding travel shoes designed for lots of walking.
They come in 4 different colors, have a synthetic sole, and feature padding in the color and the tongue to ensure maximum comfort.
You can squash it up in your pack or cram it in luggage, and it will be fine when you take it out. These sneakers pack well. They work perfect for walking, hiking, and going out for social activities.
The Best Travel Shoes for Hiking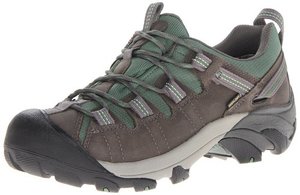 KEEN Women's Targhee II Hiking Shoes are one of the best pairs you could get for hiking on your trip or vacation.
They come in 6 different colors and styles, are waterproof, fully breathable, have cushioned padding, and come with a rubber sole for maximum comfort.
These are versatile shoes that look beautiful, repel water, and pack flat. This is ideal for any woman traveler.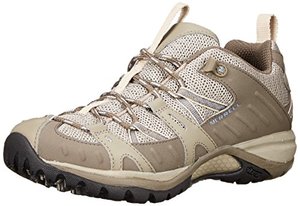 Merrell Women's Siren Sport 2 Hiking Shoes are also another great option for the ladies.
They come in 4 different colors and styles, have an Omni-Fit lacing system, an ortholite anatomical footbed, lock out debris, have an M Select Fresh odor treatment, and a Vibram sole for maximum comfort.
Their excellent support, durability, comfort, and utility this shoe provides is well worth it.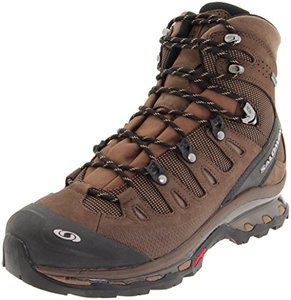 Salomon Men's Quest 4D GTX Backpacking Boots are a fantastic choice for men needing a good pair of travel shoes for hiking and backpacking purposes.
This particular boot only comes in 1 color and style, but Salomon is a full brand that offers some other options, too.
This one, however, has a tongue that locks out debris, is completely waterproof, reduces ankle strain, and has a synthetic sole for maximum comfort.
These are thick enough to take some beating and dry out overnight after a good cleaning. Sturdy shoes, thick soles, thin sufficiently to wick, thick enough to not tear or puncture, easy to clean, and above all else, they fit in any backpack.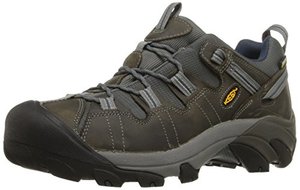 KEEN Men's Targhee II Hiking Shoes are another great choice for travel shoes for men.
They come in 7 different colors and styles, feature a pull heel to put them on quickly, have padding, a lugged outsole, and a rubber sole to better suit your feet and add extra comfort.
They are sturdy and as lightweight as a travel shoe can be and blister-free. These don't make you stand out in a crowd the way a pair of heavy-duty hiking boots might while you are on your trip.
Finding the Best Travel Shoe for Your Trip
Knowing just how important travel shoes are, always remember that going without them will no doubt make you want to cut your trip short. There is a reason why your doctor, travel agent, friends, etc. all recommend you get a pair of travel shoes before you go on your trip.
This is so you'll be comfortable and prepared for whatever your trip may throw at you, and as you have just found out, travel shoes don't always have to be clunkers. They can be stylish, girly, overly comfortable, or incredibly masculine for whatever the occasion may be!
Remember to plan your trip and your travel shoes accordingly. You wouldn't want to bring comfortable shoes that are made for walking if you are going to be hiking and backpacking for the entire duration of your trip, now would you?
Written By Noah Smith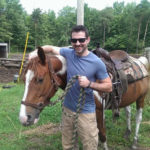 Noah is a freelance writer who has traveled over 32 countries so far. Onebagger is the place where he shares trip details, travel itineraries, planning and booking tips and travel tales. His aim- to help you plan your travel adventure on your terms, choose best travel gear and to your budget.