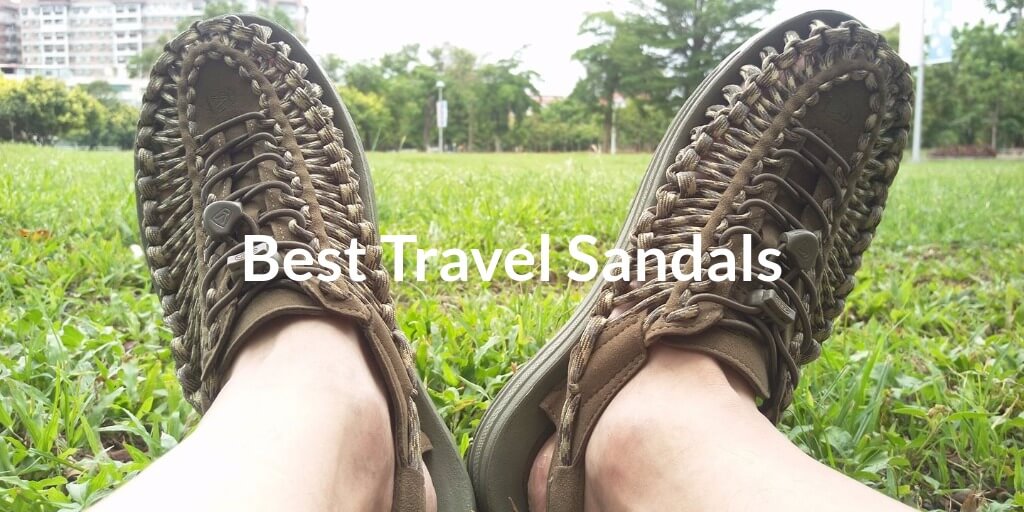 The Best Travel Sandals for Men & Women in 2022
Well, summer is here! That means swimming, going to parties by the pool, drinking beer at some new place with people you've just met. But that also means you have to buy new sandals to make the most out of your summer. Trust me, sandals can either make or break your trip or vacation.
Of course, I learned this in a harder way. So, this article is all about helping you find the perfect pair of sandals because it all starts with one simple step. Mates, your summer is just about to get better, thanks to the best sandals for travel.
What to look for in Travel Sandals
Even though choosing sandals may not seem like a complicated task, well, for some of us, it is. So, let's take a look at what things you should focus on when choosing the right sandals for your feet.
Size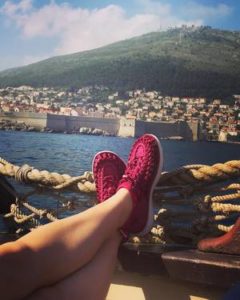 Now, this may seem like a no-brainer, but you just have to pick the right size sandals. Many of us don't know how to find the perfect size. When it comes to sandals, it's important to buy those that won't be too tight and neither too big.
If your sandals don't have a little room so that you can comfortably move your toes, you won't be able to go for a walk or even at the bar, because your feet will be killing you.
On the other hand, if you choose too big and loose sandals, the pressure on your ankle will be much greater, which is definitely not a good thing. This can even lead to the injury if you step up on a stone.
So, make sure to choose wisely because your feet need to have a little bit of freedom and a little bit of stability.
One more thing to keep in mind is that your feet will sweat a bit, so they need to have some room.
Material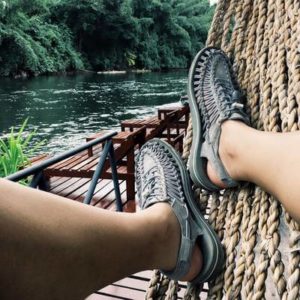 Obviously, your sandals just have to be comfortable, otherwise, what's the point? The right size and the right material go hand in hand, so don't forget that. Make sure to choose the material that will be somewhat flexible, allowing you to walk with confidence.
In addition to that, your sandals should be easy to clean, so look for the material that can withstand washing.
In addition, you should choose waterproof or water-resistant sandals, to make them last longer. This is even more important if you are at the seaside because you do need sandals that will dry fast.
Stability
We think that if the sandals are very comfortable, they are good for us. Well, my friends, let me tell you this – that is not the truth. In fact, that is far from the truth. Most sandals provide flexibility and are lightweight, so as to make your step easier, which results in a poor arch support.
So, what people usually forget is to find sandals that offer good arch support. Of course, that is a mistake, because arch support is essential to your feet health, comfort, as well as relief. So, choose sandals with anatomical support, and make your feet happy in the long run.
Cushioning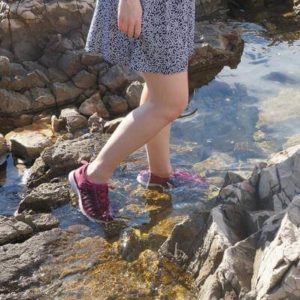 Another thing that we tend to forget when buying sandals is cushioning. Cushioning will ease the pressure on your sole and will help you get through your active day without having painful feet.
So, choose sandals that provide an optimal level of cushioning so as to make everything easier and safer for you.
Quality
Assuming you don't want to waste your money, you should buy sandals that are built to last. They should be made of good quality materials and should feature durable sole that won't wear and tear in a short time.
Price
Now, there are many sandals on the market, each of them coming at a different price. That being said, you should decide how much money you would spend on good sandals. My advice to you is that you should not buy cheap sandals because you will probably throw them away in a week or so.
However, you do not have to spend a fortune in order to find the perfect sandals for your feet. So, open your eyes and look for the best possible sandals out there, that will come at a reasonable price and will be comfortable and durable.
That may sound like a lot of work, but come on, how many times per year you want to shop for sandals? That's right, zero. So, keep looking for the right sandals and that will be a wise investment in the long run because you won't have to buy a new pair in years.
KEEN Men's UNEEK is the Best Travel Sandal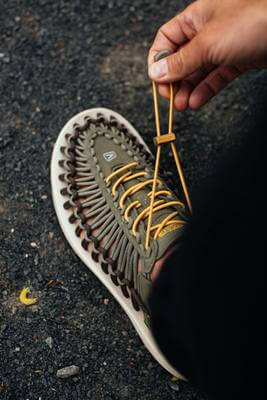 Now that you know how to chose the right sandals for you, let's talk about my perfect sandals - KEEN Men's UNEEK Sandal. Here we have a very comfortable model, that fills me every day with ease and simplicity. Trust me, this sandal is worth your money, and you will love it.
Made of high-quality material, these sandals are sure to last, ensuring you years of comfort. In addition, an anatomical footbed is perfect for taking long walks on your vacation, without a need to take off your shoes due to the pain in your feet.
This model fits perfectly, thanks to its design, so you will wear it confidently. I really love adjustable drawcord lacing, because it provides stability to my arch, making my step safer.
Open design allows for great air circulation, so my feet won't sweat too much.
The icing on the cake is an array of colors to choose from. Whether you want a classic look or something better, you can have it, thanks to 20 different colors.
As for the downside, this model is not a breeze to clean, due to the material. Apparently, the material will easily collect the dust you walk through.
What are you waiting for?
And that's it – all the things you should know when buying best sandals for travel. So, don't wait any longer but grab the best pair of sandals for your feet and make every step count!
You can also buy the best travel shoes everyone swears by.
Written By Noah Smith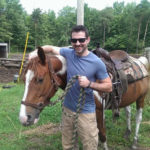 Noah is a freelance writer who has traveled over 32 countries so far. Onebagger is the place where he shares trip details, travel itineraries, planning and booking tips and travel tales. His aim- to help you plan your travel adventure on your terms, choose best travel gear and to your budget.