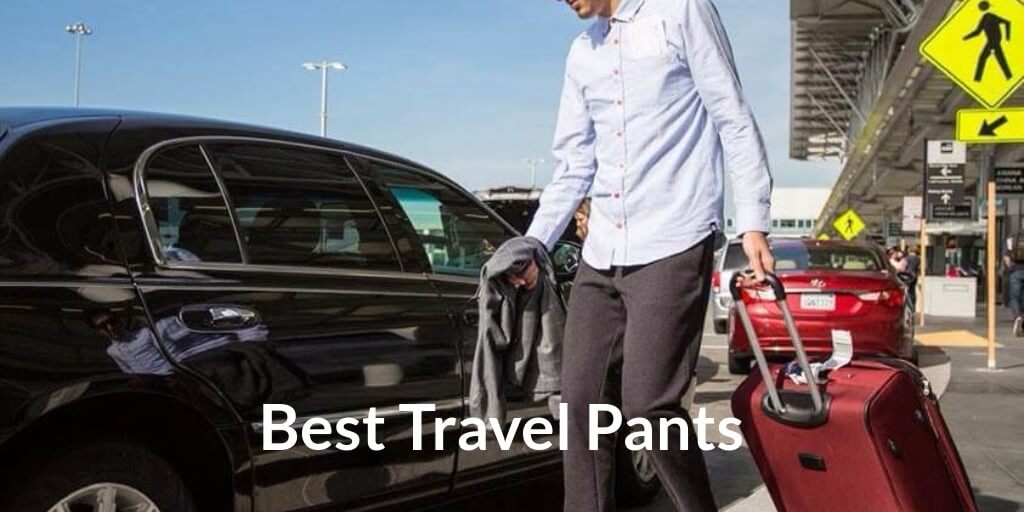 Finding the Best Lightweight and Comfortable Travel Pants in 2022
Whether you want to go somewhere on the weekend, go to a business meeting to another city, or simply go on a vacation, one thing is for sure – you have to have all the comfort you need. Now, this means that you need to have a pair of travel pants. With this one, standing, walking, and sitting will be much easier and more comfortable.
The last thing you need is to have a wrong pair of pants when you are stuck on the plane for the next six hours. So, in order, not to make your trip a nightmare, choose the right pair of pants. But, how to do that? Well, in this article, I will share some tips with you, so as to help you find the thing you need.
How to Choose a Good Pant for Travel
Choosing a good pair of travel pants doesn't have to be a hard task at all IF you know what you actually need out of your pants. So, let's take a closer look at what makes a pair of pants good one.
Material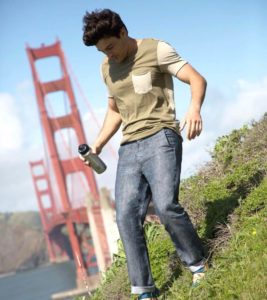 Like with all other clothing, the pants also should be made of good quality material. Meaning, your travel pants should be made of lightweight material that is also breathable, so as to not keep the warmth. This is even more important for summer because we all hate the clothes that will make a warm day even warmer.
In addition to that, the material should also be convenient. Meaning, it should not wrinkle fast, because you probably won't have the room in your suitcase to pack an iron. Having a wrinkle-resistant pair of pants is especially useful if you are going to the business trip.
One more thing you should look for is that your pants should be able to dry quickly. So, you can wash them, without worrying if they will wrinkle and without waiting an eternity for them to dry.
Comfort
Logically, your travel pants need to be comfortable. A long hour flight is already a pain, let alone with an uncomfortable pair of pants. When it to comes to the comfort, look for the pants that will fit you perfectly, allowing your skin to breathe. Of course, in order to be comfortable, the pants should be made from a lightweight and breathable material, as mentioned above.
Features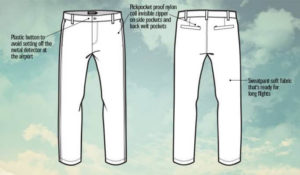 Now, if you only want an ordinary pair of pants, to wear on that one trip, you will be fine with a cheaper and more classic model. However, if you want all the comfort and convenience you can fit, choose the pants that come with additional features.
Meaning, some pants have a few pockets with a zipper, so that you can slide the wallet or your keys into the pocket. If you don't need a pocket with a zipper, then look for a deeper pocket in order to prevent your passport/wallet from falling out.
Packability
The next thing to keep in mind when buying the best travel pants is how easy you can pack them. Will they fit into your suitcase or a travel bag? Will they wrinkle? I assume you don't want to pack your travel pants only to find out that they are so wrinkled, that you can't wear them.
Style
Every man should have at least one pair of pants in his closet. Pants are elegant and will easily compliment your business attire. However, not all of the pants are meant for a business meeting. Some of them look more casual, so you can wear them at the dinner, on the place, on the bus. If you love versatility, then choose the pants that you can match with various travel shirt and sweaters.
Quality and Price
In my opinion, the smartest thing to do is invest in a high-quality pair of pants since it will last you for years, maybe even for a decade, or two. Now, that means a sound investment.
Best Betabrand Travel Pants
With all the tips above, I am pretty sure that you won't have any problem with choosing the best travel pants for you. However, if you still have, then you should opt for this model here. This is my favorite pair of pants, for good reasons.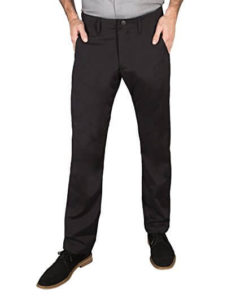 The first thing I love about these pants is the material. The combination of polyester and spandex make these pants flexible and comfortable. In addition to that, they are wrinkle-resistant. So, I don't have to think about ironing, which is awesome.
Furthermore, the pants come with zip-close security pocket so that I can put my money and passport, without worrying if they will fall out. What's more? The rear pockets ensure even more convenience.
Now, the problem that we all have is accidental openings, due to a poor quality zipper. However, that is not the case with this model. In fact, stress-resistant slide-snap front color makes easy work of keeping everything under control.
Lastly, the pants are available in three colors, so you can select the best one for your outfit. Whichever one you opt for, the pants will add a stylish touch to your outfit.
As for the downside, the pants are more expensive than I expected. But, I don't regret buying them, not even for a second.
So, if you are looking to buy a comfortable and lightweight pair of pants that won't require ironing each time you take them out of your suitcase, then this is the way to go.
Buy Betabrand Travel Pants Now
Conclusion
Well, now that you have read this article, you have got a better understanding of why you should wear the best travel pants. Thanks to them, you will feel comfortable wherever you are. The travel pants can be your best travel friend, so don't underestimate them.
If you don't want to bother with finding the right travel pants for you, then you should go with the above-mentioned model, because it will definitely be a good choice for your vacation, business meeting thanks to its great material and comfort.
Written By Noah Smith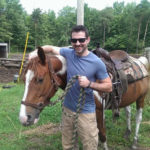 Noah is a freelance writer who has traveled over 32 countries so far. Onebagger is the place where he shares trip details, travel itineraries, planning and booking tips and travel tales. His aim- to help you plan your travel adventure on your terms, choose best travel gear and to your budget.