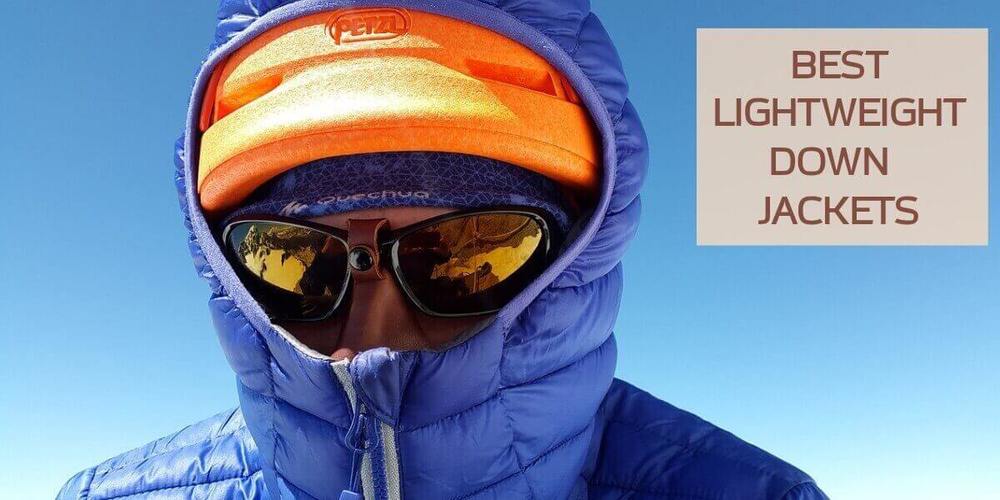 The Best Lightweight Travel Jackets for Men in 2022
How to choose a Lightweight Travel Jacket?
Warmth: The jacket's job is to keep you warm. It works by trapping your body heat. The more the insulation, the more you will feel warm.
Weight: Obviously the less the weight, the better and more stuff you can put in your bag.
Compressibility: Make extra space by squeezing the jacket while packing.
Water resistance: Water resistant jacket will provide more insulation on a rainy day. Otherwise also carry a rain cover/jacket.
Style: Well, nobody likes wearing a sack. So jacket should look stylish.
Other features: Plenty of pockets, hood, pull cords are some of the nice to have features.
Where to Buy Travel Jacket?
You can purchase the jacket either in the home country or you can buy the new one on the destination. Most people prefer to do the former as a lightweight jacket can be pretty expensive, so they save money by purchasing one during the off-season, i.e., summer. In order to save more money, online retailers like Amazon have sales from time to time.
Which is the Best Lightweight Insulator?
If you didn't know, Goose Down is one of the best insulators on the planet regarding warmth-to-weight ratio and therefore the best material to pack a super-warm jacket into a bag. It is also the warmest and very resistant to the damage caused by compression, which is why it is perfect cold-weather lightweight travel jacket for backpackers and travelers.
You can comfortably wear down jackets in about -7°C (20°F) with thermals on. Between a micro fleece jacket and down jacket, an ultralight down jacket is much lighter and compresses more.
It should also be considered that micro-fleece and grid fleece jackets like the Patagonia R1 jacket compress very well. Although for the same warmth an ultralight down jacket compresses even better and is far lighter. It blocks the wind and light snow and rain pretty well too.
Which is the Best Travel Jacket?
We have given you the brief overview of things to look for in a jacket. On that basis, we have compiled a list of 5 lightweight travel jacket based on their popularity and ratings. You can choose any one from below based on your requirements.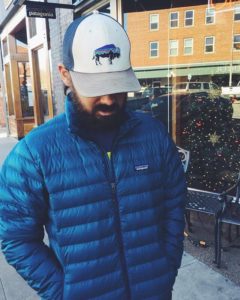 One of the best jacket from our favorite company. It is super light and very simple without any fancy design ideas. You'll be able to use it in Himalayan towns (with insulation layers) in winter where the temperature reached sub-zero. It compresses into nothing, is shiny like other jackets and very warm with plenty of pockets.
Patagonia Ultralight down jacket one of the warmest piece of clothing you'll ever own. You will love hooded down jacket. It's super warm and super lightweight.
It is not super weather resistant, but you can use it in layers with a raincoat on top. If it's relatively dry snow, then the coat is fine, but otherwise, it gets soaked pretty quickly. Use it in layers, so, on its own, it is a bit lighter than could be ideal in some cases. If you have other layers, though (merino wool, Gore-Tex, etc.), then you shouldn't have a problem in most weather.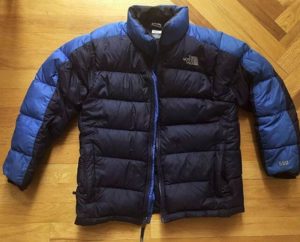 The North Face Nuptse Jacket is another great jacket with a big hood, "snow resistant." It holds up pretty well too.
You can wear it in snowy and chilly places where the temperature is close to zero. Add a merino layering, and it will hold up pretty well in places down to -10°C.
The jacket is superb. It also won some awards. Maybe not the warmest out there but for the combination of price/features/quality of down you can't beat it. It's quite windproof and packs down super small, very easy to pack. It swooshes down perfectly into its bag too.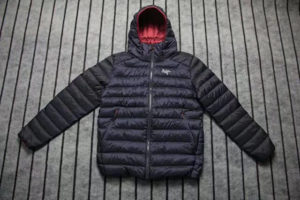 You can't go wrong with the hooded Arcteryx Cerium LT Hoody down jacket. You can use it for basically everything -5°C and above. With a fleece, mid layer could give you some extra warmth, but probably you still wouldn't want to go much lower than that (-10°C at the most) without down - especially if you are going to be outdoors for an extended period without constant exercise to generate body heat.
Super warm and comfy. It's somewhat water resistant, windproof and insulated, which means you should be okay with snow/light rain. You can wear a waterproof layer over it when it's raining heavily, but you should do just fine even without. Best of all its is extremely lightweight and packable.
It's compatible storm hood looks odd when adjusting head without one. Great fit, some of the most comfortable cuffs ever on a jacket. Light, packable and warm, yet breathable.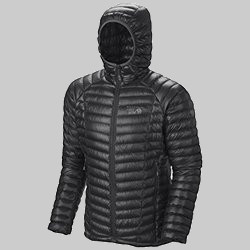 You can't be more happier with Mountain Hardwear Ghost Whisper Down Hooded Jacket for your travels. It's superb** in many aspects** and especially without the bulk.
On freezing days, you can pair Ghost Whisper with any middle insulation layer.
With undershirts and layers, this jacket will keep you quite warm even when it's cold enough. It is one of the best bangs for your buck jacket out there.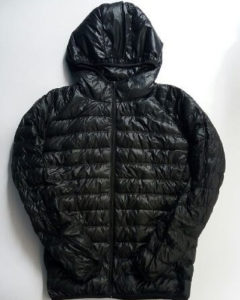 One of the best purchases you can make. This travel jacket is super small but very light and comfortable. It does dry off quick too. You would be shocked at the price and weight if you received. You'll think no way this could be warm, but you will be wrong. To give you an idea, this jacket is about the same weight as a pair of jeans.
It's a fantastic jacket for the price and holds up pretty well down to about -10°C or so with merino layering. It's quite windproof and packs down super small, very easy to pack.
The jacket packs down super small and is one of the go-to travel jackets for many because of how small/light it is and the amount of warmth it provides. Some people have survived low 30°F with a long sleeve base layer. For the price, nothing beats it.
Disadvantages of Down
The biggest drawback is the price. Down jackets aren't cheap. You can other synthetic micro fleeces are the much lower price.
Then there is ethical concern about the sourcing of down. Down is plucked from animals while being forcibly restrained. Companies like Patagonia go to great lengths to make sure that their down is ethically sourced.
As with other down jackets, you can't wash them, or if they get very wet, the down can clump up which will compromise the insulation.
Down when wet is practically useless, and it can absorb some moisture from the body.
Down Jacket Alternatives
Several companies are pushing the ultralight boundaries to make jackets as light as a shirt, but as warm as a light fleece, allowing you to pack even lighter and smaller than ever before.
You could check out other alternative synthetic materials like Primaloft or Thinsulate which are comparatively cheaper and also little lighter. Primaloft is also able to retain heat in the presence of moisture.
Check out Primaloft jacket from The North Face Thermoball or Patagonia Nano Puff Insulated Jacket
Written By Noah Smith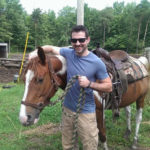 Noah is a freelance writer who has traveled over 32 countries so far. Onebagger is the place where he shares trip details, travel itineraries, planning and booking tips and travel tales. His aim- to help you plan your travel adventure on your terms, choose best travel gear and to your budget.