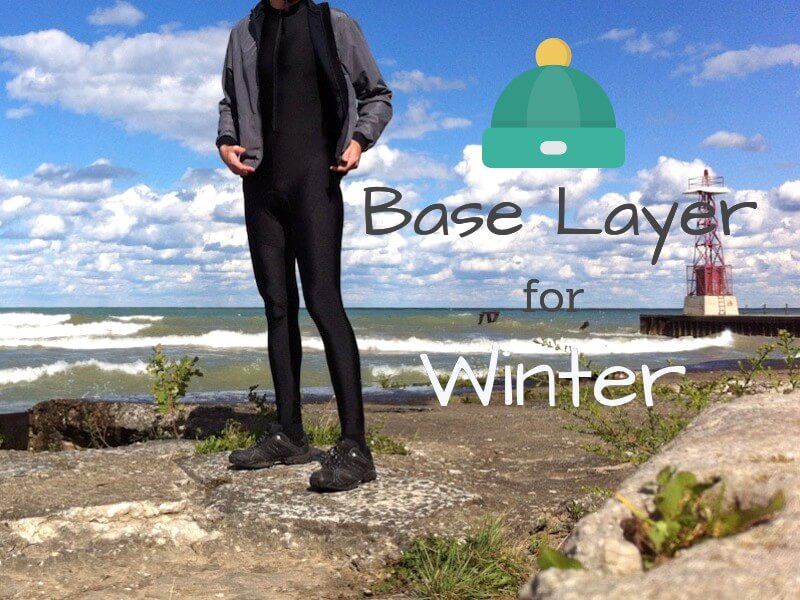 The Best Base Layer Clothing for Cold Weather in 2022
Winter is just around the corner, which is why it's time to take out your winter clothes and prepare it for wearing. Besides sweaters, coats, scarves, and jackets made of synthetic materials, you should have merino wool garments for base layer clothing to keep you warm and cozy when you're outside.
I know what you're thinking right now – why Merino wool? Well, you're just about to find that out, so stick with me. You'll also learn how to choose base layer clothing in order to find just what you need.
What is a Base Layer Clothing?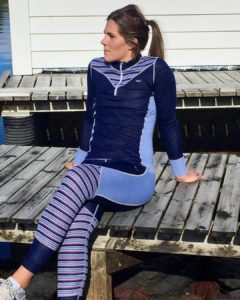 Before we move on, let's see what a base layer clothing is. The base layer is a layer of clothes that are in the direct touch with your skin. It's designed to give you a thin layer of warmth and pull sweat away from your skin.
Choosing a Base Layer Clothing
Here are the features a base layer should have.
Absorbs Moisture
Since the base layer is next to your skin, you clearly don't want it to be wet unless you want to catch a cold. So, a base layer has to absorb sweat, leaving your skin dry.
Maintains the body's optimal temperature
The best base layer is able to slow down the process of losing the body's heat, preventing freezing in cold weather.
Comfort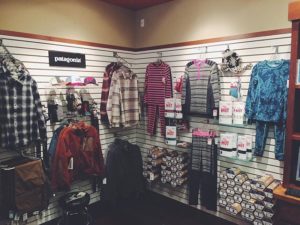 Since a base layer is in the direct touch with your bare skin, it should feel nice and soft on your skin.
Dries quickly
Whether you are going for a walk, hiking, or running, it's important to wear a base layer that will dry quickly. Of course, this is related to how thick the base layer is as well as water absorbency.
Won't create odor
Your base layer should be odor-resistant so that you won't have to wash it every day. Plus, with an odor-resistant base layer, you'll feel fresh for hours.
Types of Baselayer materials
Materials used in making base layer clothing are polyester, nylon, and cotton and merino wool, with merino wool being the best option.
Polyester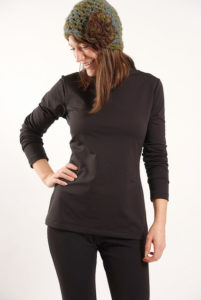 Even though Polyester is the most widely used material for base-clothing, that doesn't mean it's the best. In fact, it's so popular due to its affordability.
In addition, polyester base layers are durable and retain their shape better than cotton and merino wool. One more benefit of polyester is its wicking performance since they hold the least sweat.
But, the main downsides of this material is the odor and poor breathability. Namely, polyester base layers will leave you sticky. Add to that a really bad smell and you can see why this material isn't the best one for a base layer.
Nylon
Nylon is rarely used as a base layer due to its poor breathability. But, it offers exceptional durability, great absorption and dries quickly.
Cotton
Cotton offers the best water absorption, absorbing up to 2500% of its weight in water. However, this is the reason why cotton is also known for poor body temperature regulation. This material shouldn't be used in cold conditions since the heat loss is fast.
Merino wool
Last but not least. Merino wool is really the best material for a base layer, and here's why.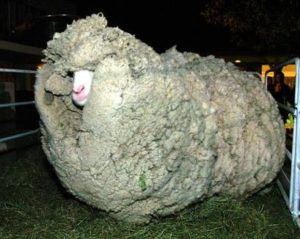 Merino wool is a natural fiber used in making clothes for decades, due to its powerful properties. The first benefit of Merino wool is that it's extremely comfortable, as it is lightweight and soft. This is why merino wool is used in underwear, baselayers, and socks.
Apart from comfort, your base layer should also bring you exceptional warmth, and that's exactly what Merino wool does. Since this is a natural material, merino will trap the body's heat. That way, you'll feel warmer for much longer.
But, what makes merino wool the best material for winter is its breathability. Namely, merino wool helps regulate your body's temperature, thus will prevent overheating and will give your skin a nice feel. As mentioned, Synthetic materials create an odor due to bacteria build-up. But, merino wool resists to bacteria build-up and odor retention.
Another great thing about merino wool is its ability to keep you dry and cozy, making it the perfect baselayer choice for skiing as well as snowboarding clothing. This is because merino wool absorbs up to 30% of moisture while still maintaining good insulation and an optimal temperature.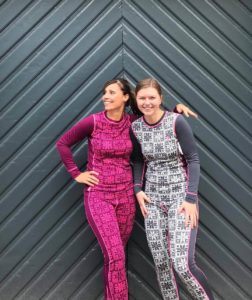 The last benefit of merino wool is that it's easy to maintain. You don't have to wash it as often as synthetic materials since it won't smell bad. That way, merino wool will keep its shape, elasticity, and other qualities at the maximum level for years to come.
You can air your merino clothes, instead of washing it, since that will be enough to freshen it. But, when it's really time to wash your merino clothes, just follow the instructions on the tag. In most cases, you can wash merino in the machine.
As you can see, merino wool possesses all of the qualities of a good base layer clothing, since** it's comfortable, soft, warm, breathable and easy to take care of**, making it the ideal base layer clothing for winter.
Best Base Layer Clothing for Cold Weather
Now, that you know the benefits of merino wool, it's time to take a look at these merino wool garments. Whether you are a man or a woman, below we have reviewed the best Baselayer for you.
Women: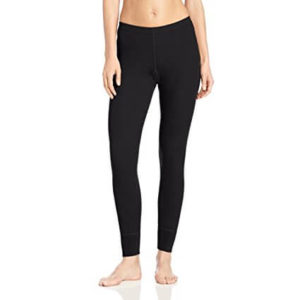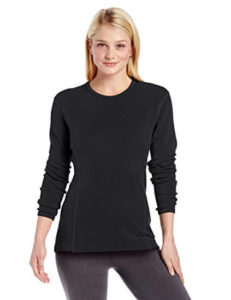 These base layers are great for every woman who wants to enjoy cozy and soft feel on her skin all winter round. Made from 100% merino wool, the midweight crew and bottom offer exceptional comfort, and breathability.
Without a doubt, you'll enjoy wearing them. Coming from a trusted brand, these base layers guarantee quality, comfort, softness, and durability, so they are worth every penny.
What you'll love is the crafted fit. Meaning, you'll easily choose the model and size for you, so your base layers will look stylish.
In addition, you can choose from eight colors the one that you love the most. On top of all, the base layers are machine washable, so they will keep their shape.
Men: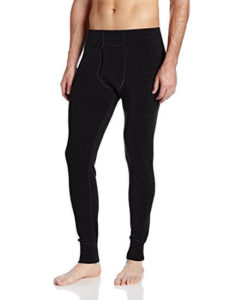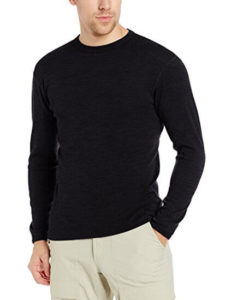 Whether you ride a motorcycle, take your dog to the park every morning, or hike, these quality base layers are a must have for your outdoor gear. Both midweight bottom and crew are made from 100% merino wool, so they will give you incredible comfort and softness.
In addition to that, your skin will be able to breathe, allowing you to move with ease and confidence. There are different sizes and colors to choose from, so you'll certainly find the ones for you.
And since you're a man, you'll be happy to hear that these base layers are durable and easy to care for. This means that you can just throw them in the machine and voila – your base layers will be clean and fresh again, ready for the next adventure.
Feel the Warmth
So, now that you know how to choose a base layer and which materials aren't great as a base layer, it's time to feel the benefits of merino wool on your skin. With soft, warm, comfortable, and cozy merino wool, you won't ever again feel cold or irritated in the winter. Doesn't that sound cozy to you?
Written By Noah Smith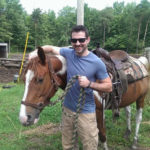 Noah is a freelance writer who has traveled over 32 countries so far. Onebagger is the place where he shares trip details, travel itineraries, planning and booking tips and travel tales. His aim- to help you plan your travel adventure on your terms, choose best travel gear and to your budget.