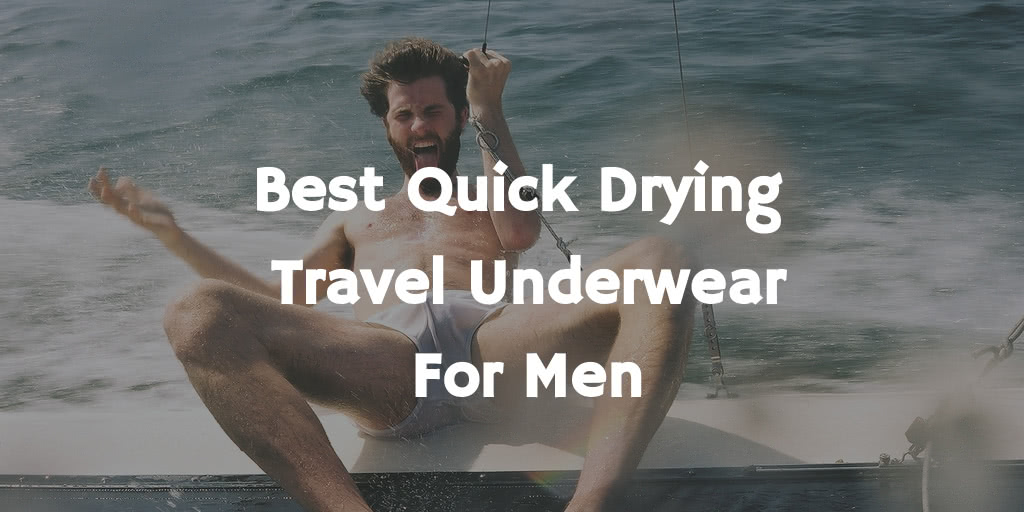 Best Quick Drying Travel Underwear for Men in 2022
As you may know, there's a lot of underwear available that's great, but it may not be perfect for taking on trips. Some undies that do, just aren't comfortable. They are a bit bulky to pack, difficult to wash by hand and don't wick sweat at all.
Underwear is the one thing that you need to change daily. Everything else can last a very long time before you need to wash it. Buy at least 2 or for convenience four pairs will get you by. Rotate and clean by washing one and cleaning others.
Why Cotton Underwear is bad for Travel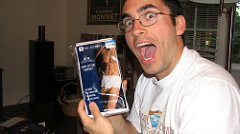 Do not take cotton underwear on your trip
Cotton is hydrophilic. Cotton absorbs water rather than sheds it that's why it is very slow to dry especially when you are sweaty. It's a plant and doesn't care about heat retention all that much, so heat (via air) passes through it relatively unhampered.
Merino, on the other hand, is hydrophobic and sheds water readily, which is great if you're sweating, and it also retains some of the heat, which is great if you're cold. But it gets too warm in extremely hot climates. Sure it will dry quickly and not stink.
If you are in the desert you're not cold; you're hot. You want to shed heat from your body, and the longer your sweet is next to you, the less heat you retain.
You should not go for cotton underwear, except in the deserts, where it's hot you will want to lose heat. Instead go for synthetic, like polyester, or merino and such. Quick drying is what you want because sweat stinks when bacteria fart. If the clothing dries quickly enough, then bacteria can't fart.
Here's a quick rundown of features of a good travel underwear:
Fabric: Go for Modal fabric or merino instead of cotton. They are twice as breathable as cotton, which makes a huge difference. And cotton tends to keep sweat in, while others are much more moisture-wicking.
Fit: Another feature you should focus is on, snugness. It should match contours to your body type. There should be no unwanted shifting of any sort.
Durability: And of course, sustainability is important as you can't go shopping in the middle of camping or trip. A real underwear is colorfast, they last very long, and they don't shrink. There should be no ride-up at all, and they should keep everything right where it belongs. They should withstand multiple wearings without no problem.
How many Underwears should You take on your next trip?
You should take at least two pairs. You can take more if you want to. But choose a quick-drying underwear in the list below and you don't have to worry about carrying more.
What is the Best Quick Drying Traveling Underwear for You?
That's for you to decide. All the important things to keep in mind have been laid out for you. To make things easier, we have compiled the list of best traveling underwear for you. You can choose any one of them as the starting point.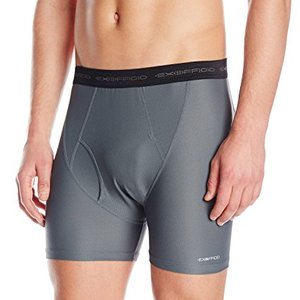 They are the best possible technical underwear available for use in everyday and outdoor situations. The underwears are very durable and buy it for life type of clothing as they hold up surprisingly well for underwear. They don't stink, they are comfortable, cool and they dry very fast.
You'll never wear anything else after them. You can wear them for days on end without changing them (not recommended) and they don't stink** or irritate**.
If you are on a trip, you could carry 2 or 3 pairs and wash out easily and dry quickly too.
I took two pairs recently on my trip to SE Asia. All I had to do was to wash the day's underwear in the sink with some shampoo/liquid soap, and it would dry overnight.
Did not feel any squeezing in the butt cheeks, minimal smell, overall quite lovely. I also carried a waterproof bag to agitate laundry quickly.
These are very comfortable, odor free, super quick dry and easy to hand wash. They're a little on the expensive side, but worth it. Most comfortable pair of boxers you'll ever wear. And you can certainly go a few days without washing if you have to.
Their styles are great too. They don't suffer the hiker funk problem of poly briefs, though they take a bit longer to dry after washing than others.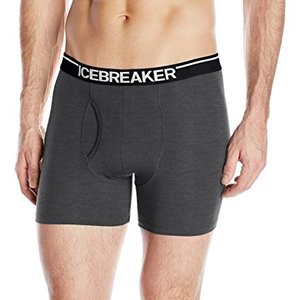 They are warm when it's cold and cool when it is hot in addition to quick drying. Just setting them outside will get them dry in less than 30 minutes.
They keep the stinky smell down to a minimum which is splendid. They feel like wearing nothing. You'll know when you try them on.
Between Icebreaker and ExOfficio, Icebreaker feels much better. But it's a bit more expensive, and it doesn't it lasts as much while needing more care than Exofficio.
The ExOfficio, on the other hand, don't get wet, but the sweat will be trapped underneath, they're less breathable. Both can be worn for a few days without any problem. They don't start to smell very quickly. They dry in about 4-8 hours / overnight, depending on a lot of factors.
The other problem with Icebreaker is they have several different fits, lengths, and weights, so finding the style that fits right is a bit of a process. They're also pretty pricey, but you can find them on sale online for 20 - 50% off sometimes.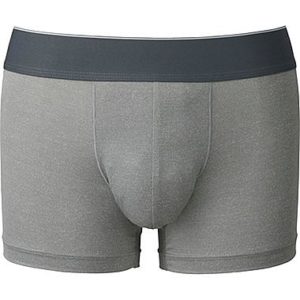 These also dry super quick and are super comfortable. You can wash them with a little detergent and warm water, and they'll dry in a few hours. They seem to keep their shape well, breath fairly decently, and will not chafe.
3 or 4 pairs can last you all week if you just go through them all and** rinse or hand wash them regularly**. You will not detect smelliness even after using them for a day, and they hand wash and dry beautifully.
They fold up minuscule, too. They do feel simply amazing when the weather is below 80 - 90 degrees, though.
Why should you wear clean underwear?
If you like itchy butt, then don't otherwise take care of your hygiene. The itchy butt is usually caused by bacteria in the ass, which thrives in warm, humid environments. If you get itchy in the ass after a hike or job, then you should clean your butt and underwear regularly. Other than that make sure your underwear is dry enough otherwise they can end up making ass bacteria worse.
A wet or sweaty underwear increases the chance of saddle sores and chafing. You're also more likely to get a rash from constantly being in contact with dirty travel pants.
Written By Noah Smith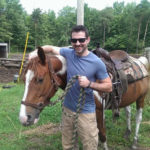 Noah is a freelance writer who has traveled over 32 countries so far. Onebagger is the place where he shares trip details, travel itineraries, planning and booking tips and travel tales. His aim- to help you plan your travel adventure on your terms, choose best travel gear and to your budget.