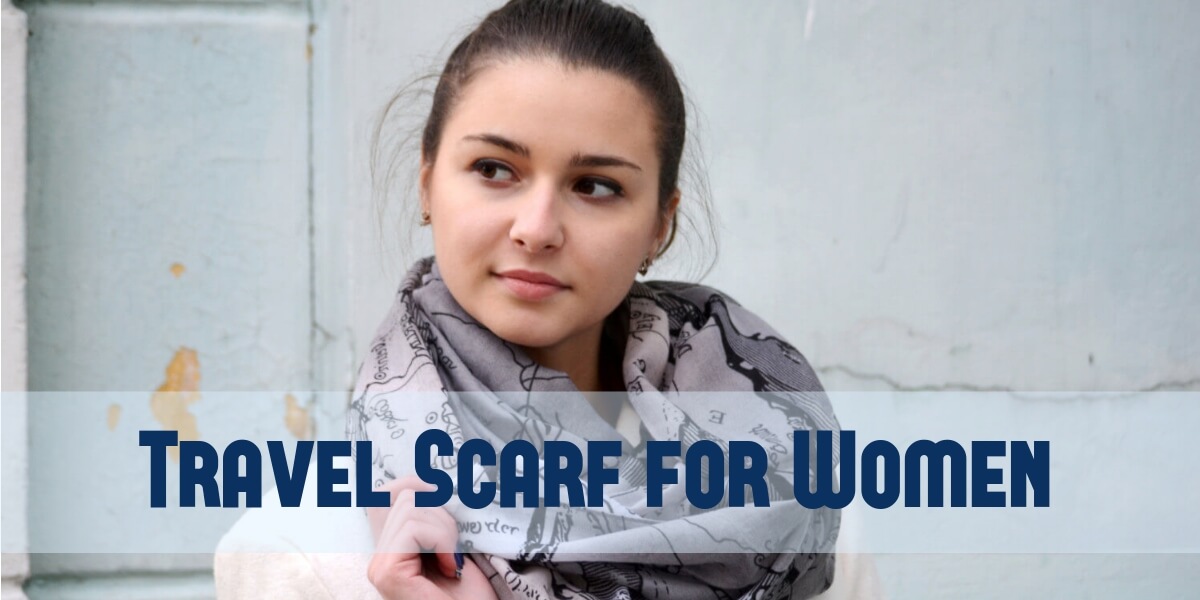 Add a Final Touch to Your Outfit With a Infinity Travel Scarf in 2022
Whether you're going to your work, to a party, or to another country, you'll probably want to look classy and charming. Similarly, you might want to surprise your best friend, your teen, or your mother with a wonderful and functional gift. And what better way to do that than with a traveling scarf?
Scarves are very popular accessories due to their uniqueness and practicality. They can make your boring business outfit suddenly look sparkling and vivid. Or if you already wear the unique outfit, you'll need a scarf to add a final touch and make the most out of it. The best part about scarves is you can't get enough of them; you can buy as many you want! That way, you'll have a collection of different colors, patterns, and designs to spice up every outfit.
This article will help you find the best travel scarf so keep reading.
3 Best Travel Scarves
These are 3 best travel scarves, based on women's needs and style. Each one of these scarves is unique in some way, making you stand out from the crowd. Now, let's take a look at these beautiful scarves so that you can pick the best one for you or for your favorite person.
1. Infinity Scarf with Zipper by Pop Fashion
The Infinity Scarf is a great choice for those who want to stay within their budget, yet have a functional and good quality scarf.
This scarf is gorgeous, stylish, and comes in beautiful colors to choose from. Black, gray, brown, pink, orange, yellow are just some of the colors that will turn your outfit from an ordinary to extraordinary. Add to that a quatrefoil pattern design and you'll see why this scarf is so popular.
The Infinity Scarf is made of 100% Polyester thus it's lightweight and super soft. Because of that, it's versatile. You can wear it all year round.
In addition, this scarf is a great choice for traveling as it features a zipper pocket. Pretty amazing, huh? You can put your credit card, keys, money, or lipstick in the pocket and keep them close to you. Now, a small concern is that the pocket is white, so it's not very discreet (especially if you choose a black scarf).
However, this scarf definitely looks stylish and modern. You can wear it in a few different ways (wrap it up, tie it or make a knot). You'll enjoy trying out all the possibilities!
It's time to treat yourself with a versatile and functional travel scarf!
Pros:
Comfy and soft
Lightweight
Great for those who want to stay within the budget
Makes a stylish gift
You can wear it all year round
Can be worn in different ways
Cons:
2. TRAVEL SCARF by WAYPOINT GOODS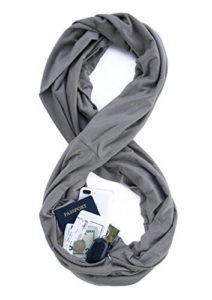 If you are ready to spend a little bit more on a high-quality scarf, the Waypoint Goods Travel Scarf is a real deal. This scarf is one-of-a-kind because it's elegant, cozy AND functional. That makes it just the perfect gift for Christmas (whether you want to buy it for yourself or someone else). Its coziness and comfort will remind you of your home, so you can wear it on your travels. It comes in four stunning colors to choose from – forest, onyx, cream, and garnet. Each one will add a soft touch to your outfit.
This scarf also features a pocket, only this one is well hidden (compared to the first product). There is enough room to keep your passport, keys or a phone. Thanks to that, you will travel without worrying about the safety of those things (What a relief, right?).
This high-quality scarf will make a great addition to your travel arsenal and will help you express your personality wherever you are.
Pros:
Super comfortable
Made form High-quality materials
Ideal for winter
Cozy and soft
Elegant
A must-have item in your scarf collection
Well hidden pocket
Cons:
3. Pop Fashion Arrow Pattern Infinity Scarf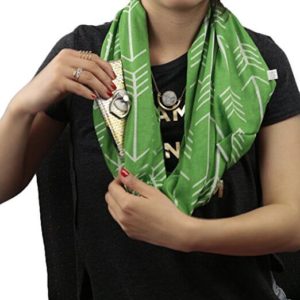 The last product on this list also comes from Pop Fashion, only this one has an arrow pattern. The Infinity Arrow Pattern scarf is ideal for any occasion, from birthdays to anniversaries to holidays. It is available in nine lovely colors so no doubt that you will easily choose your favorite one(s). An arrow pattern looks very modern and trendy, thus it's great for those with a bold style. You can double wrap it or wear it long to express your sense of fashion! This scarf will certainly add a courageous touch to your outfit, making others green with envy.
Made from 100% polyester, this scarf feels nice on the skin.
Since it's also designed with travel in mind, it features a zipper pocket. The pocket is very discreet, so no need to worry about that.
However, there is one thing that you may not like very much – the size of the pocket. Even though the pocket is advertised as the one that can fit a phone, don't expect that. The pocket is just too small. But, it works great for keeping your keys or money on safe. Thanks to that, you can leave your purse at home and enjoy your day to the fullest.
Pros:
Perfect for every occasion and traveling
Comfortable and soft
Features a discreet pocket for your keys
Adds an edgy touch to an outfit
Cons:
Look Cool
Well, there you have it – lovely and charming scarves to expand your collection. These travel scarves are ideal for any occasion and work great as a Christmas gift. So, are you ready to personalize your outfit?
Written By Kate Mark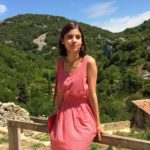 Kate is a mid-lifer who quit a growing corporate career to reawaken her passions and her lifelong dream of traveling the world.