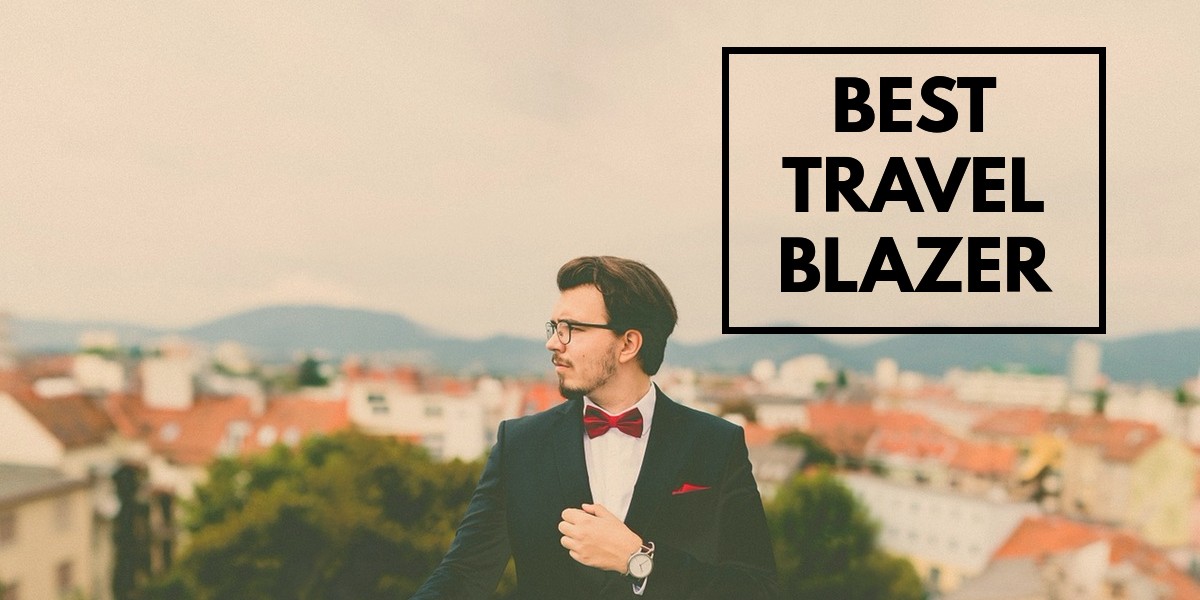 The Best Travel Blazer for Men (Wrinkle Free & Lightweight Sportcoat) in 2022
Whether you are someone who loves to travel in style or you are flying to another country for a business meeting, there is something you must have – a travel blazer. This stylish piece of clothes will make you look serious and charming at the same time, no matter how tired you are. Plus, it will give you a boost of confidence, if needed.
See, I learned this the hard way. A while ago, I was driving to New York, to meet with my boss and discuss a new project. Now, I must admit I was a bit nervous and I did not have too much time to think what to pack (for example, a travel iron), so I just brought a blazer, jeans, hoodie and basic personal hygiene items.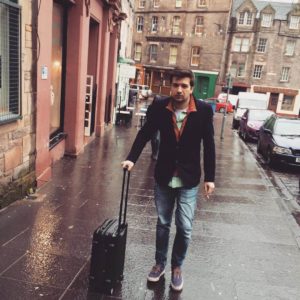 It was a 2-day trip anyway. Now, after driving for six hours at night, I was very tired when I arrived, yet I only had time to change my clothes, eat a sandwich and drink espresso on the go.
Now, what I haven't thought of was how my blazer will look like when I take it out from my travel bag. As you can imagine, it was full of wrinkles and didn't look elegant at all. But, I didn't have a choice, so I had to wear it.
Luckily, my boss acted like he didn't notice my terrible look. However, I think you get the point – be ready to look nice and classy, no matter where you are heading to. Now, without further ado, let's talk about travel blazer so that you can easily buy the one for your trips.
(Do you know how to properly fold a suit/blazer for travel? )
How to Choose a Good Blazer/Sportcoat for your trip?
Design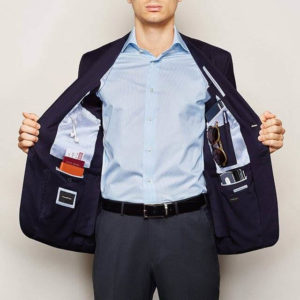 Now, most of us aren't very interested in how many types of blazers there are, simply because we are men, and we don't care about that. However, every man should know that there is the single-breasted and double-breasted style of blazers.
The single-breasted blazer usually comes with one, two, or three buttons and notch lapels, thus it is more informal and will match perfectly with jeans.
However, the choice that is more popular is a double-breasted design, as it looks fancier. It features four, six or even eight buttons and, most commonly, peak lapels. In case you want to leave a strong impression at your business meeting, fancy parties, and ceremonies go with this one.
But for travel choose a blazer with multiple pockets which will come in handy to keep stuff like passport and other frequently used documents.
Color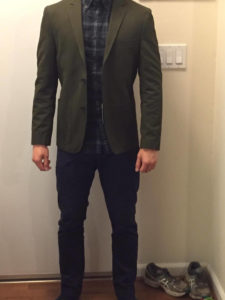 The thing I love about a travel blazer is that it is not meant for matching the color of your clothes, as it comes with the different pattern and is made of different fabrics. So, this leaves you a plenty of options, when it comes to choosing the perfect color of your blazer.
For example, if you have black or navy blue shirts, choose a red blazer. On the other hand, if you are wearing a white shirt, you can choose a black, navy blue or a gray blazer. The options are endless, as there is an array of colors and patterns to choose from.
Material
Assuming you want to feel comfortable and confident wherever you are going, you will need to get a blazer that will fit you perfectly and will be made of quality materials.
Cashmere Blazers – This material is warm, soft and breathable, leaving the luxurious feel on your skin. It is less expensive than other luxurious fabrics, but it is complicated to maintain since it is very delicate. The cashmere blazer is perfect for winter and for special events but is not a good choice for traveling, as you will have to take extra care of it, which is time-consuming.

Cotton blazers are ideal for a hot climate, as they are breathable and will absorb moisture while keeping the wearer cool. They are resilient and can be washed in the machine. However, they require ironing, so don't forget to bring an travel steamer or iron with you.

Linen blazers are perfect for hot summer days, as they will keep you cool. In addition, they are lightweight. However, they will wrinkle quickly so they are not a perfect choice for a trip if you don't have an iron with you.

Nylon, polyester and rayon blazers – these materials are cheaper than the aforementioned ones, and are stretchier, giving you more comfort. However, they don't breathe very well.
Now, considering these materials, I suggest you choose polyester or cotton blazers. Though, some travel blazers are made of blended materials, so as not to wrinkle easily. So, make sure to look for that.
An Ideal Blazer/Sportcoat is stretchable, moisture wicking and wrinkle-free.
Is it easy to maintain?
The last thing you need to consider is whether you can wash the blazer in the machine or you have to take it to dry clean every time in order to keep it tidy and clean. Moreover, do you have to iron it very often?
The Best Travel Blazer Review – Haggar Clothing Men's Tailored Fit In Motion Blazer
Now, this is my favorite travel blazer – as it comes at a good price, is very comfortable, and wrinkle-free.
It's made of 100% polyester, making it easy to fit, while giving my skin room to breathe. As someone who doesn't love too tight clothes, I find this piece of clothes perfect for me. The black looks stylish and is perfect for my business meetings, as it is easy to combine with the rest of my business outfit.
What I also love is a single-breasted design, two button closure, and plenty of pockets stash phone, gloves, maps, transit passes, etc. Not only the blazer is comfortable, but also it is lightweight. However, the thing I don't like very much is that I can't wash it in the machine since it requires dry clean only.
Overall, I love wearing this blazer as it gives me all I need – comfort, style, and breathability. This blazer is a good choice for anyone who doesn't want to spend a fortune on this piece of clothes, yet wants a nice-looking one.
What are you waiting for?
Well, that is all I have to say about choosing the Best Travel Blazer for you. I really hope that this article gave you valuable info because I wanted to spare you wasting a bunch of money on buying wrong travel blazers and help you get the perfect one right away.
Written By Noah Smith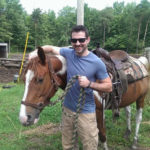 Noah is a freelance writer who has traveled over 32 countries so far. Onebagger is the place where he shares trip details, travel itineraries, planning and booking tips and travel tales. His aim- to help you plan your travel adventure on your terms, choose best travel gear and to your budget.