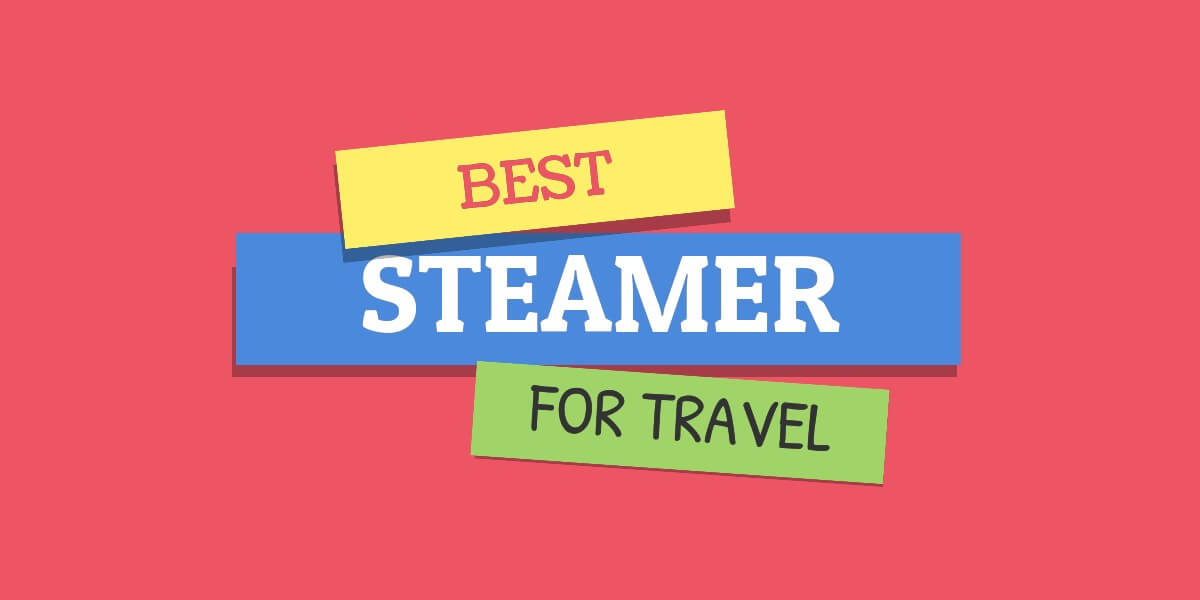 Finding the Best Travel Steamer for Your Trips in 2022
Whether you are traveling alone or with your family, one is for sure – you need to take a steamer with you. Otherwise, you (and your family) will not look very neat in wrinkled clothes, let alone leave a good impression on people you meet for the first time.
So, to keep things as simple as possible, yep, you need to buy a portable steamer. It is not like you have room to pack a full-sized iron in your suitcase. In this article, I will show you how to choose a good quality portable iron/steamer so as to keep things on your journey in the perfect line.
How to choose a Travel Steamer/Iron?
Well, here are some things to keep in mind when buying a good steamer for your clothes.
Wattage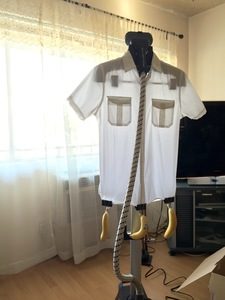 Like with every product, there are also steamers that don't do what they supposed to. Clearly, this is due to low wattage. So, the first thing to take into account is how much wattage a steamer has. The steamer should be able to wrinkle all fabrics in a short time, without burning your clothes of course.
Heat-up time
Some irons and steamers take an eternity to heat up. Now, this is definitely NOT something you want when you are on the road and have a strictly planned schedule. Ideally, a steamer should heat up in about a minute, so that you don't waste your time.
Continuous Steam time
Another thing to keep in mind is for how long a steamer produces continuous steam. The longer, the better, especially if you have to iron big pieces of clothes, such as shirts or dresses.
Size
Since here we are talking about a travel steamer, it is clear that this unit is easy to pack into your suitcase or bag, and that it takes little space. But, one thing that some of us forget about is that a steamer should not be heavy because your hand will soon get tired. Some high-end travel steamer is very powerful, thus they can weigh about 4 pounds. On the other hand, some cheaper models are lightweight, but that's due to a poor quality. The key is in finding a balance – a good quality travel steamer that is neither light nor too heavy.
The purpose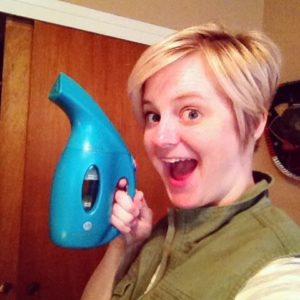 Some travel steamers are capable of ironing versatile clothes, fabrics, and garments, being perfect for curtains, bedding, blazers, jackets, and much more. Other models are more suitable for ironing lighter fabrics. So, think about what you want to use your travel steamer for.
Versatility
Best travel steamer does not only function as an iron. In fact, it is so much more than that, capable of cleaning, humidification, and sterilization, keeping all of your clothes clean and neat. With a good travel steamer, your clothes will look spotless, impressing everyone around you.
Safety
Of course, a travel clothes steamer needs to be safe. That being said, look for the steamer with an auto shut off function. Meaning, the unit will turn off when the water in a tank evaporates or when it overheats.
Price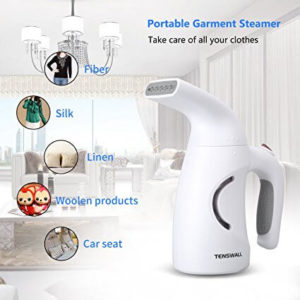 When buying a traveling steam iron, you need to know how much money you can spend on it. Of course, there are numerous models out there, some costing less than $10 while others going up to $80. With the quality, the price will also increase.
However, that doesn't mean that you have to spend a fortune in order to find a good travel garment steamer. Quite the opposite, I believe that** a good quality product offers great value for the money** and that we all should look for that. There is an array of travel steamers in Walmart, so you can check them. Or, you can also check out a Conair handheld steamer or buy a steamer on Amazon.
Either way, I would advise you to always read travel steamer reviews so as to know what to expect and whether the unit is of a good quality. Speaking of a good quality, here we have the steamer that does what it should, so let's take a look at it.
Best Travel Steamer – Tenswall Portable Steamer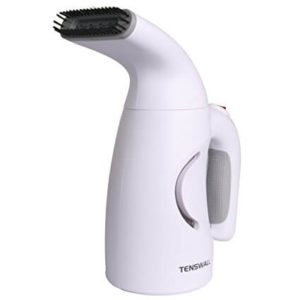 According to reviews, this is the best travel steam iron on Amazon. It makes easy work of removing wrinkles on your clothes and garments, so you can also use it at home. You will easily iron drapes, travel dress pants, dresses, suits, bedding, curtains, etc. and every piece will look perfect.
This unit heats up quickly, so you need to wait for only two minutes until you start ironing. As for steam time, this steamer is capable of producing up to 8 minutes of continuous steam, saving your time.
Because of this, this portable steamer is perfect for traveling. It is easy to pack and store since it is lightweight and has a compact design.
When it comes to safety, you don't have to worry about that. The Tenswall steamer comes with an auto-shutoff feature, thus will shut off when it runs out of water or if it overheats.
Best of all, this steamer is versatile. So, it can be used for cleaning, ironing, humidification, and sterilization, ensuring professional results.
As for the downside, this streamer comes with a small capacity water tank. That means that you will need to refill it often if you plan to iron piles of clothes. Needless to say, that would be time-consuming. So when it comes to traveling, this unit is a better choice for ironing a few pieces of clothes rather than a bunch of it.
Buy Tenswall Portable Steamer Online
Ready to wear neat Clothes?
Well, that would be all. Now that you've gone through this buyers' guide, and you learned a thing or two on a travel steamer, you are ready to find the best one for you. The steamer I talked about will give you all you need, so you just can't go wrong with it.
You can also read about travel-friendly fabrics which require very less maintenance while traveling.
Written By Kate Mark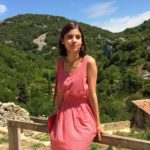 Kate is a mid-lifer who quit a growing corporate career to reawaken her passions and her lifelong dream of traveling the world.