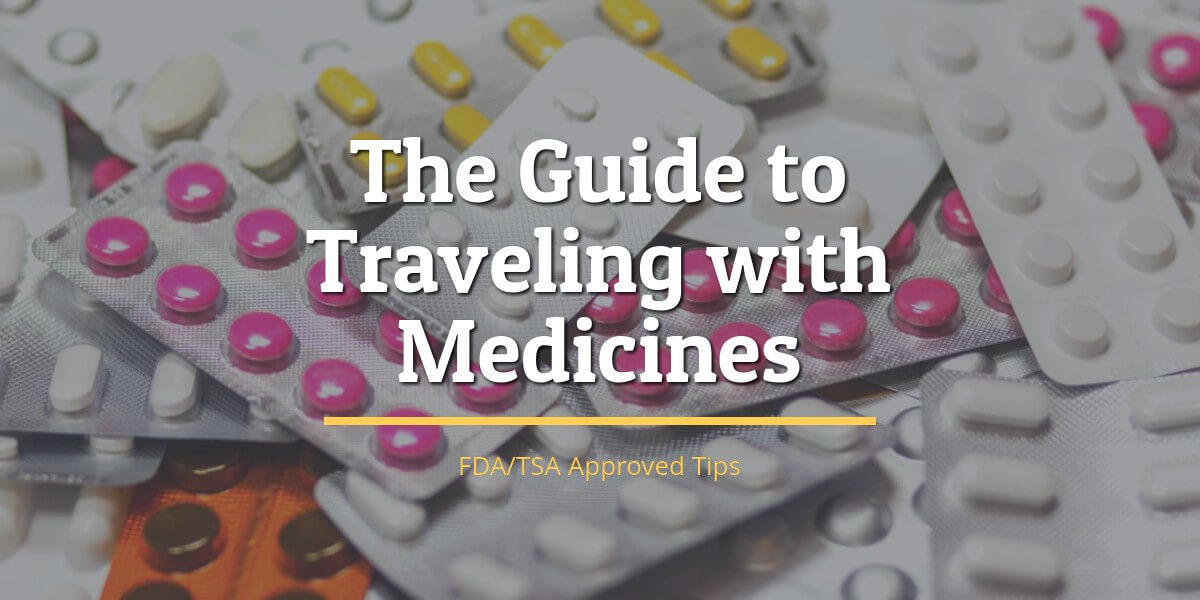 The Ultimate Guide to Traveling With Medicines (FDA/TSA Approved) in 2022
If you are asking questions about traveling with medicine, it probably means that you or someone in your travel party is ill or has a chronic medical condition. This can make traveling stressful! I hope that the practical advice in this article will help to make your travel free from worries.
The two questions asked most often are
What are the regulations about traveling with medicines on planes?
How do I keep medications that require refrigeration cool while I am traveling?
Traveling with Medicines on Plane
Airlines and governments are very concerned about what passengers carry on planes. This is partly for security purposes (and this affects you if you are traveling with liquid medicines) and partly to prevent the transportation of illegal drugs. If you remember why the regulation is in place, it is easier to know what to do.
The first thing to do is to check on the regulations
If you are flying within the US and if you are leaving from the US on an international trip, you must follow the rules set out by the TSA (Transportation Security Administration). Take note, though, that some states have their own regulations, so check this too.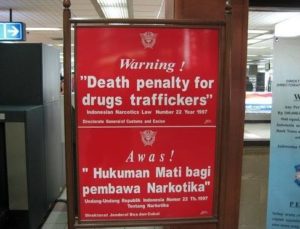 If you are traveling internationally, find out about the regulations at the destination. For example, drug traffickers face the death penalty in Singapore, China, Iran, Vietnam, Malaysia and Saudi Arabia. In other countries, the penalty ranges from a few years to life in prison.
It seems that a third of arrests of Americans abroad stem from drug charges. Remember that even some prescription medications that are allowed within the USA may not be allowed elsewhere. Always carry your doctor's prescription or letter with you, together with a description of the reasons why you need the medicines.
If you are traveling into the US from another country, you must meet the regulations of the country of departure and also those of the TSA, the FDA (Food and Drug Administration) and CBP (US Customs and Border Protection).
What are the TSA regulations about traveling with medicines?
You can carry all your medication with you, even liquids or gels that exceed the 3:1:1 rule, provided you follow some rules about packing: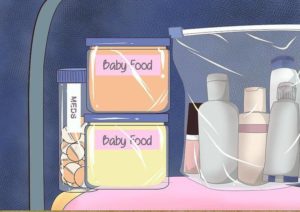 There are no restrictions for checked-in luggage.

For carry-on baggage, there are different rules for prescription and over-the-counter liquids, gels and aerosols:

If they are prescription medications, the TSA 3:1:1 rule does not apply – you can take items that are more than 3 ounces, provided you declare them separately. It's better to keep them in their original containers with labels clearly visible.
If they are non-prescription or over-the-counter medications (including supplements), the 3:1:1 rule does apply. Pack anything more than this into your checked luggage.

For carry-on luggage, keep all medication together in a separate bag in your carry-on bag so that you can easily take it out at the security checkpoint. Preferably use a see-through zip lock bag for this. Declare all medicines to the TSA agent before your bag is sent through the X-ray, especially liquids or gels that are over 3 ounces. The agent may do a visual check and may open the containers. If anything sets off a security trigger, the agent may not allow it onto the plane.

Although not essential, to be safe and to prevent unnecessary questions and delays

Keep pills and capsules in their original boxes so that it is clear what they are (I know it's easier to carry them in the weekly organizer, but perhaps skip this for the flight). You also don't want the security agent to be suspicious of unmarked pills.
Carry your doctor's prescription with you for prescribed medication.

Note that although there is no limit to the amount of solid medication (pills and capsules) that you have in your carry-on, the FDA rules allow for personal use only, so avoid carrying too much that may arouse suspicion.

Medical equipment, such as syringes, oxygen concentrators, IV bags, and machines like CPAP (for severe sleep apnea) and TENS (for pain relief) are allowed, but documentation such as a doctor's letter is required. You should check directly with your airline if you need to carry oxygen cylinders.

If you are carrying a cold pack with gel ice packs to keep medicines cool, declare this to the TSA agent. If in doubt, contact the special TSA help line that has been set up for fliers who have medical conditions or disabilities: 1.855-787-2227
Medicines that require Refrigeration - How to keep them cool while you are traveling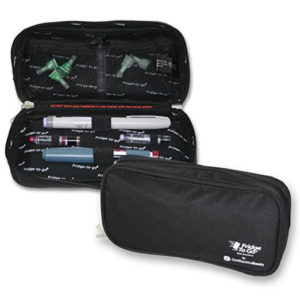 Some medications must just be kept cool. Others, for example, insulin for diabetics, biological medications, those for autoimmune diseases or even for acne, must not just be kept cool. They are kept at temperatures between 36 - 46 degrees F or 2 - 8 degrees C.
The question is how to maintain these temperatures while you are traveling.
The easiest answer is that you use a cool bag with gel or ice packs to keep your medicines cool. But it is not always that simple.
What if your ice packs defrost before you reach your destination?
Where are you camping or are in a hotel without a mini-fridge?
What do you do during day trips?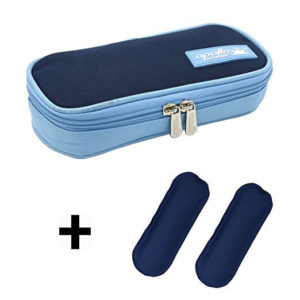 Buy Popular Travel Coolers Online
Here are some ideas from people who've worked out what to do:
It's better to use gel or ice packs because they won't melt and get water all over the place.
Use a thermos. Place the medication into a plastic bag and pack ice or gel packs around it. If you're using ice, put this into plastic bags too, so your medicine doesn't get wet.
Use insulated lunch packs or normal coolers, or you can buy a pack specially designed for medication. There are many varieties, and you can buy them online. Most have special organizers for syringes, vials, blister packs of tablets, wipes and so on. Some of them even have electronic temperature displays.
If you're staying at a B&B, check with them ahead of your stay that there is a refrigerator in your room or that you'll be able to use their refrigerator to store your medicine or refreeze your ice packs.
Generally, airlines won't allow you to store anything in their refrigerators, but they will give you ice for your cool bag or thermos.
Buy a refrigerator thermometer so that you can check the temperature of your cool pack.
Pack some spare gel packs in your check-in luggage in case your cold ones are confiscated at the security checkpoint at the airport. Ask for ice on the plane to keep your medication cool, and freeze your spare packs when you get to your destination.
Also, pack some spare plastic freezer bags in case you need to get extra ice while you are traveling.
If you cannot get ice or you don't have the access to a refrigerator, buy packets of frozen vegetables or fruits to put into your cool bag.
Be careful of where you put your cool box or bag. Keep it out of the sun or other hot places. This is particularly important if you are camping or are carrying your medication during day trips.
If you are a sophisticated camper, you may have a refrigerator as part of your camping gear. You can also get smaller units that plug into the cigarette lighter of your vehicle. Check with the campsite in advance – some have shops where you can get bags of ice. Otherwise, know where the nearest place is to get ice and how long it will take you to get there.
Traveling with medicines might be a bit tricky, but if you plan ahead, and apply some of the practical tips I've given, you can relax and enjoy your trip.
Let me know if you have any clever ideas about traveling with medicines to share with others.
Written By Kate Mark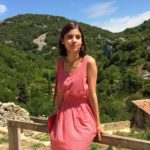 Kate is a mid-lifer who quit a growing corporate career to reawaken her passions and her lifelong dream of traveling the world.