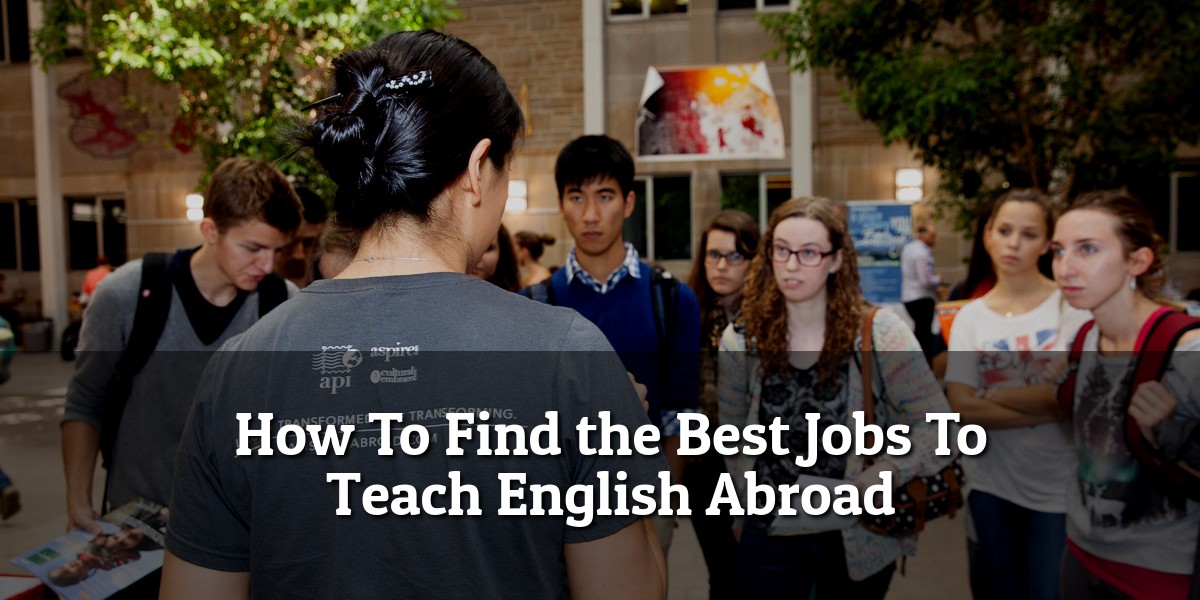 How to Find the Best Jobs to Teach English Abroad in 2021
This is the third in our series of posts on TEACHING ENGLISH ABROAD. The first was to ignite some curiosity and excitement and prompted you to start on the journey of investigation. The second post was about qualifications. This should have got you searching for the best training programs and providers, to make sure that you were equipped to start on a new career adventure.
This post is about what to do next. You have the dream, you have the qualifications to teach English abroad. Now, where are the jobs? How do you find them?
Here are some questions I asked when I was looking: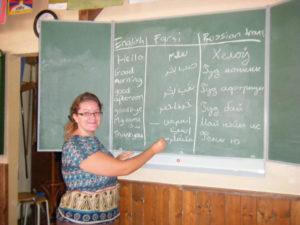 Which country will be best for me?
What's available? What kinds of jobs are there?

Where can I get some help? We'll have a closer look at these questions now. Our next post will answer some money questions:

What can I earn?
What are all the costs?
Can you find a school that will pay for my airfare and accommodation?

How much spare money will I have to travel in my free time?
How to Choose the Best Country to Teach English Overseas
Probably the first decision you'll make is about where you'd like to teach. I hope you like doing research because you're going to have to do a lot of it here. Perhaps you should find out about some of these things:
Lifestyle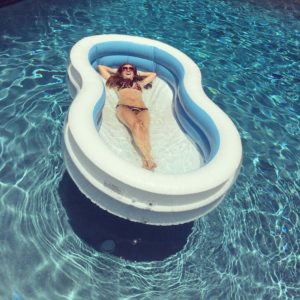 I know that you are going to spend a lot of time working, but maybe you'd like to look out of the classroom window and see the sea or a mountain or an ancient temple? Do you want a city or a rural environment? And what are you going to do in your free time? Is your interest in cultural heritage or outdoor activities? Sometimes it's worth living in a country just for the exotic foods you'll eat!
So why not start thinking of your dream holiday locations? Then look for teaching posts there!
Qualifications required in different countries:
Most countries want you to have a TEFL or TESOL qualification. However, some also require a degree (any Bachelors degree), and others specifically want a teaching degree. Sometimes the requirement is an official one (for example you won't get a work permit in Japan or Singapore if you don't have a degree). In other cases, the school itself may have special requirements.
Have a close look at the job advertisements to see what is needed.
Visa and work permit procedures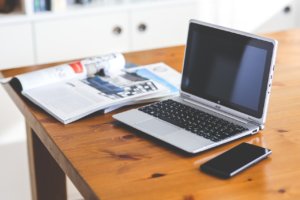 We talked a bit about this in our earlier post. It's impossible to go through every country here. Just make sure that you check this very carefully once you have decided on a location. Being careless can land you in a LOT of trouble! Having said that, many teachers seem to be working with tourist visas and not trying to get work visas. While this is technically illegal, many countries seem to overlook it. It can also be very expensive to get the right visas and can take months. It will be best to check this with a placement agency or the school.
What Types of English Teaching Jobs are Available?
What type of teaching experience are you looking for? Do you like working with small children or would you prefer teaching business English to adults? Formal English grammar – or conversational English? Everything is available – you just need to look for it.
Private language schools and institutes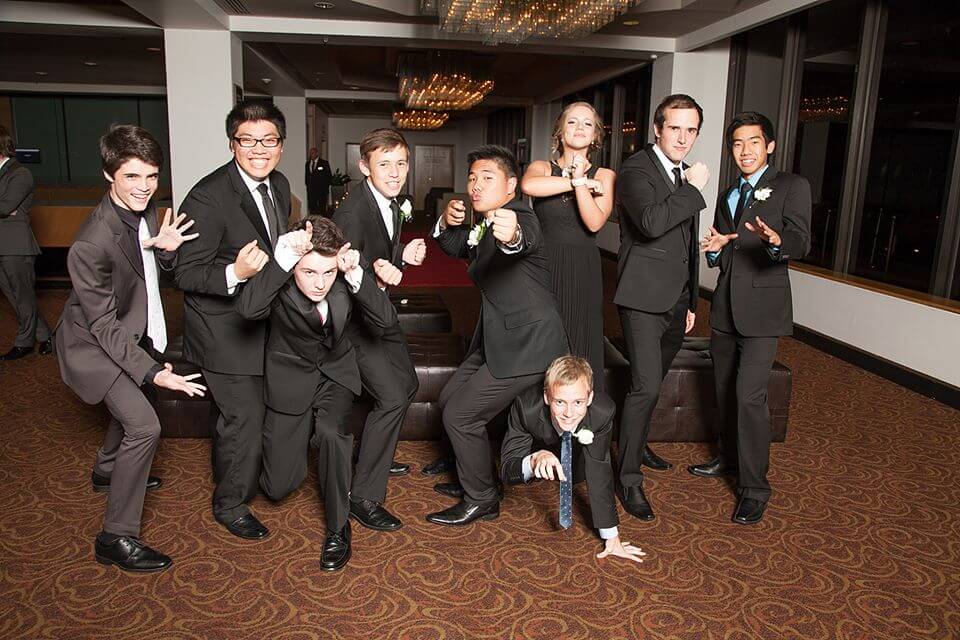 Most of the teaching posts are in these schools – there may be hundreds of them in a single city, especially in Asia. They focus only on language training, and this can be for adults or children (and sometimes both). Most of the schools in Europe and Latin America seem to be for adults.
Very often the teaching hours will be in the afternoon, evening or over weekends to accommodate children who attend normal school and adults who are working. They may be small 1-classroom affairs or part of big multi-national organizations. Class sizes can be from 1 to 15 students.
Public schools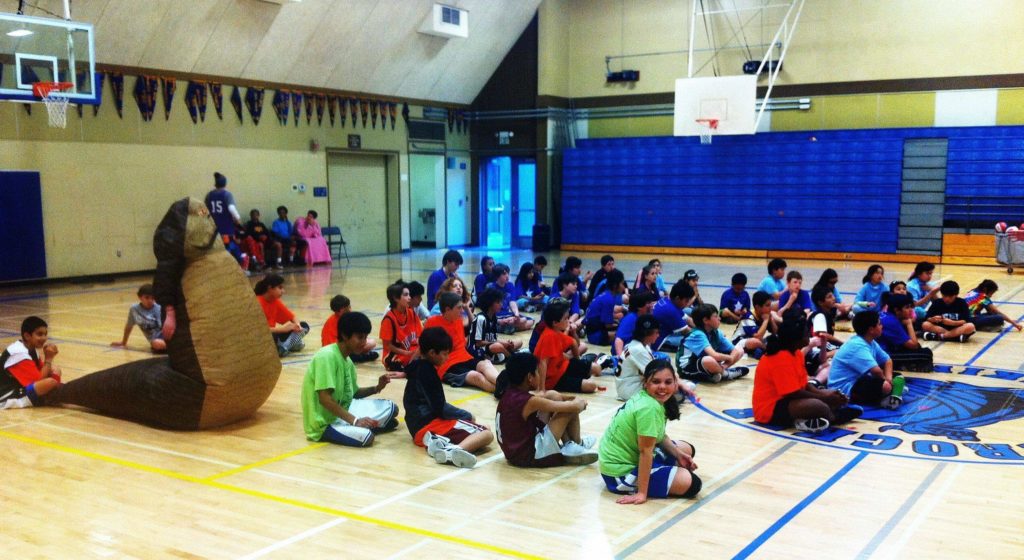 A few countries will let you teach in their public schools (you can also be a volunteer teacher in several poorer countries). You would be teaching English language as a school subject, with normal school hours for the country. Quite often you will work together with a local teacher.
Countries like Japan and Korea pay particularly well for these teaching posts, and some even add health insurance and paid vacation time. They generally require native English speakers with at least a 4-year degree.
International Schools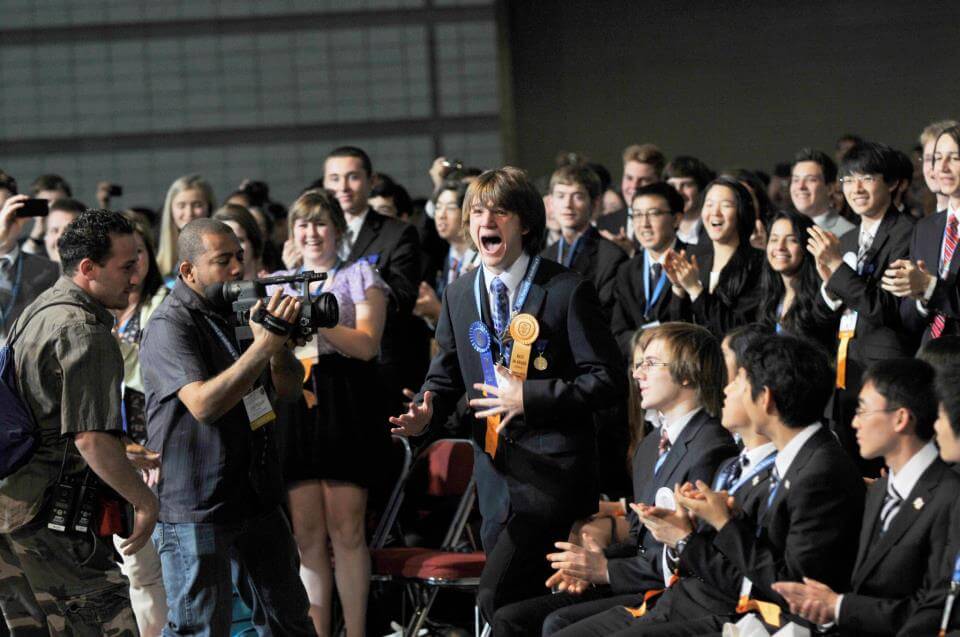 There are "International Schools" all around the world, typically for children of expats based in that country. Many of them will be linked together or have a membership with international institutes. For example, you may work in a British international school, teaching the English national curriculum – but without all the administrative burdens of teaching that same curriculum in England! The official language of the whole school will be English, but you will be dealing with children from multiple countries and you will need to understand the culture of the country you are in.
International schools want teaching qualifications. Many don't require the TEFL or TESOL qualifications – so you won't have to pay for this.
Summer camps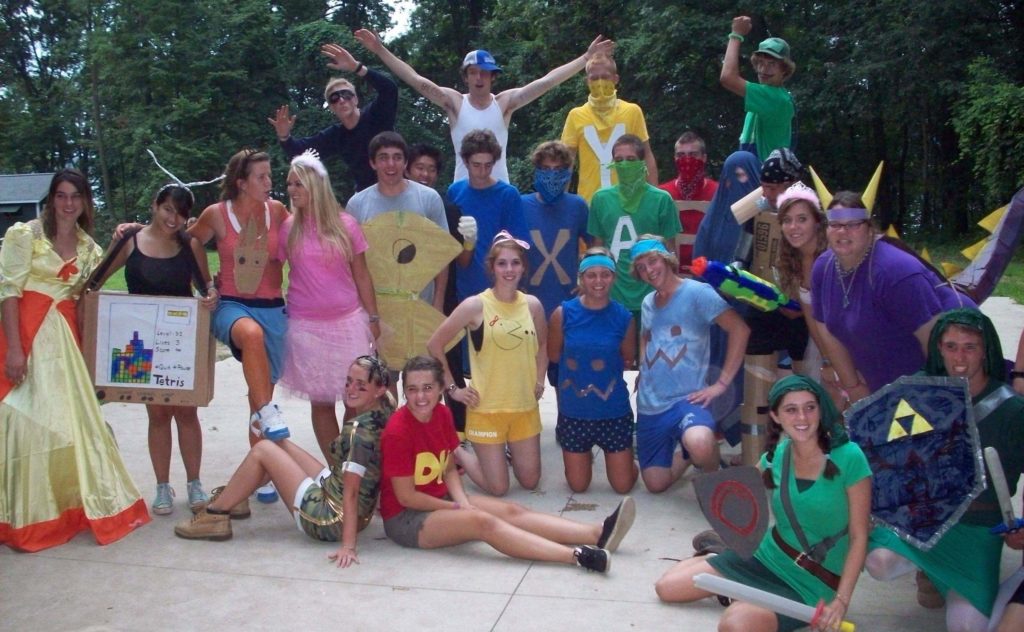 If you're younger than 30, you might want to consider short stints of 4 – 6 weeks in summer camps. Many of these are in Spain, Italy, and France. This is for the energetic who like working outdoors and with young children!
Universities and colleges
Some universities will consider you if you have the advanced degrees and experience. They are likely to pay quite well.
Informal opportunities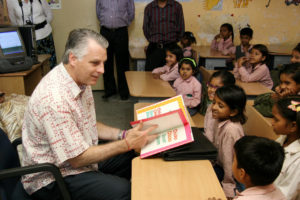 An interesting way to see the world and to immerse yourself into a local culture is to become a tutor to a family. You will work for about 15 hours a week, teaching various family members. You will get a free private bedroom and your meals. This will give you lots of time to explore.
A word of warning is to set this up through a reputable agency. You don't want to become a statistic in modern slavery reports!
The same warning applies to au pair positions. These can be wonderful or dreadful experiences, and you want to know that there is someone you can appeal to if you need help or a change of family.
Here's an important tip:
Some schools want to interview you face-to-face before they offer you a position. This can be expensive! You will need to travel, pay for accommodation, perhaps take time off from your current job. Check this before you start applying.
Getting Help to Find the Right Teaching Job
Finding what you are looking for when there is so much available might be a bit like looking for a needle in a haystack!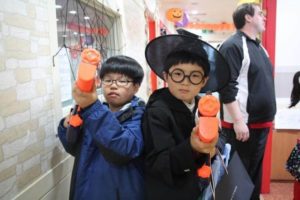 When I was looking for a post to teach English abroad, I used a recruitment agency. (I've given the online addresses of a few of them at the end of this post. I'm not affiliated to any of them, but thought that you might need a list to start your search.)
These are the reasons why I used a recruitment agency:
They are in contact with multiple schools and know who is looking for teachers
Most of them are paid a fee by the schools to find the best teachers, so they have an incentive to get you placed

Many of them provide support services. For example, this is what an agency offered for when I arrived at the school. It included

Airport pickup (that was a good way to start!)
Hotel accommodation and meals for 4 days
An overview of the country's geography, politics, culture and language, the school's rules and approaches, visa and work permit procedures
Some teaching orientation
Assistance with finding accommodation near the school

An agency may be a safety or security lifeline in case something goes wrong. Some of the companies who do the TEFL and TESOL training also have links to the schools and do placements. A few promise that, if you complete their training program, they will give you lifelong placement assistance!
Again, make sure that you read the fine print. Some agencies may have charges or conditions that you don't see in the beginning.
I hope that I have answered some of your questions and that you are starting to get itchy feet.
Please have a look at some of the sites below. You'll be amazed by how much information people are happy to share, and by the sheer numbers of possibilities.
Look for our next post, all about the financial side. In the meantime, dream big – and ask yourself whether teaching English abroad may be what you've been looking for!
Written By Kate Mark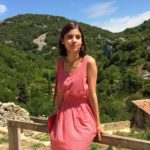 Kate is a mid-lifer who quit a growing corporate career to reawaken her passions and her lifelong dream of traveling the world.