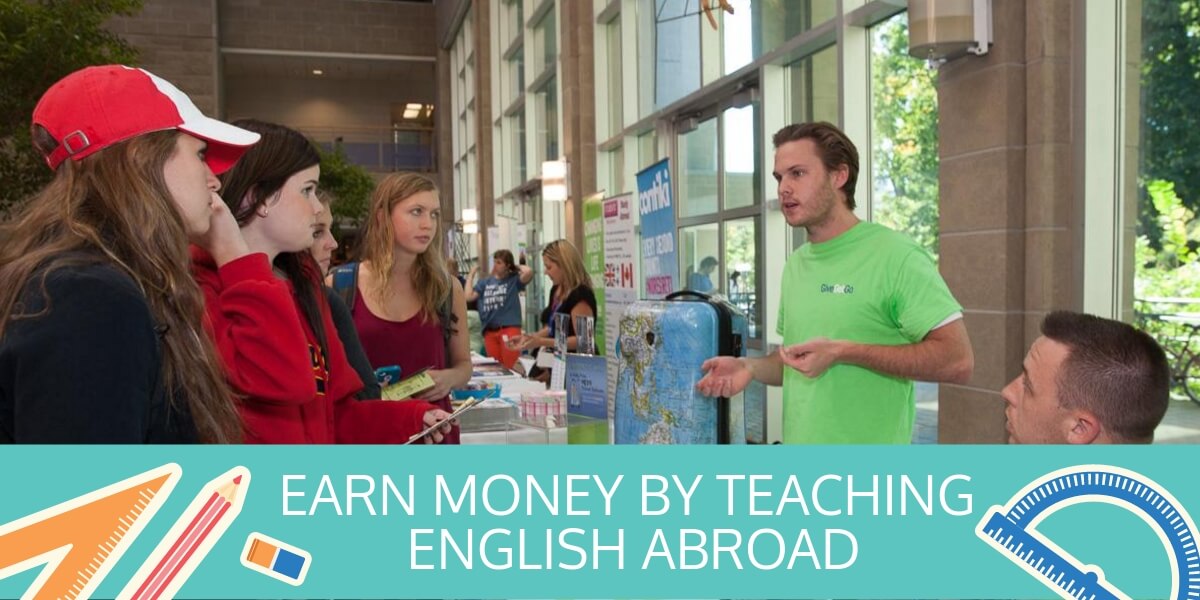 Want to Teach English Abroad? How Much Money Will You Make? in 2021
No matter what job you are looking for, you'll ask, "How much money will I make?" It's no different if you're planning to teach English abroad.
Unfortunately, there's no easy answer to this question. There are so many "It depends" factors.
So, this post will be quite general to give you an idea of what to look for – but you'll have to do the detailed checks yourself. I'll give you some links to websites that will help. As I said in one of my previous posts, you'll be surprised by how much information the training and recruitment companies are prepared to share.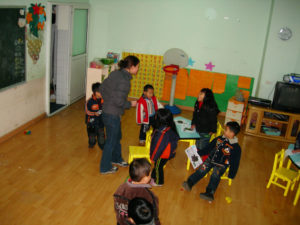 So, let's answer the questions, "What will it cost me to teach English abroad?" and "Which countries pay best if I want to teach English abroad?"
I have focused on Asia and the Middle East as several countries in these regions are in the top ten paying countries in the world.
What Will it Cost You to Teach English Abroad?
I found that I needed to count the cost before I counted the income. There are several items to add to the list:
The cost of qualification. Getting one of the teaching qualifications (eg TEFL or TESOL or Centra) can cost anything from $300 for an online programme to thousands of dollars for residential programmes
Interviews: Some posts require face-to-face interviews. This can be very pricey – especially if you then don't get the job!
Travel: There are some teaching posts that will reimburse the cost of getting there and getting home again, but most don't. So, add this to your expense sheet.
Living expenses until you get your first paycheck: This can be for up to 6 weeks: a week or two before you start teaching, for interviews or to find accommodation and settle down, plus a month's teaching before you get paid. I loved the added benefit I saw from a recruitment agency, to pay for all your groceries until you could afford to repay them!
Which Countries Pay Best if I Want to Teach English Abroad?
Some Tips on Choosing your Preferred Country
Remember to balance the salary against the local cost of living and the perks that come with the job.
The best-paying jobs are also the most competitive, and usually require degrees, qualifications and teaching experience I've numbered the countries below, but this is for convenience, not to rank them.
Teaching English in Asian Countries
South Korea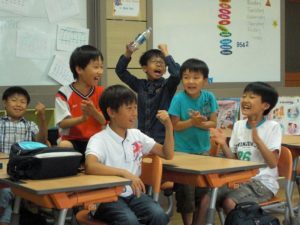 South Korea is one of the best-paying countries for English teaching jobs, and often you will also get free airfares and housing. The average salary is about $2,000 per month, but the cost of living is relatively low, so you will have money left over. If you can get into a public school (perhaps on the EPIK (English Programme in Korea)), you can also have full employee benefits, including paid overtime, annual bonuses, medical and pension schemes.
To get an idea of English teaching jobs in Korea, you might have a look at a wonderful video on a recruitment agency website. Obviously, some of it is about them. But it gives beautiful pictures of Korea and the city Seoul, and reviews from some of the teachers who've worked there, so you can get an idea of what it is like.
Japan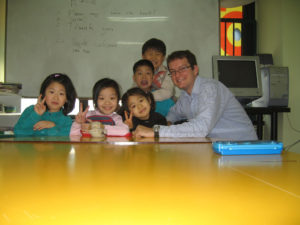 In Japan, salaries range up to $3,000 and they often include reimbursement of your travel expenses. A very interesting programme in Japan is the JET (Japanese Exchange and Teaching) programme. New university graduates can have contracts of a year or more (up to 5 years), team-teaching with a local teacher in public schools.
This is part of a cultural exchange system between Japan and other countries. There is free transportation to and from Japan, accommodation, national health benefits and annual paid leave. Salaries start at 3.36 million yen in the first year, (about $2,500 per month), and US citizens don't pay Japanese tax for the first two years. You can even get a grant to get a TEFL qualification so you won't need to pay for it yourself!
Vietnam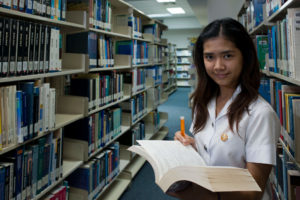 Vietnam is worth considering. The schools pay well (about $2,000 per month); the cost of food, transport, and accommodation is quite low; you can get a job without having prior experience if you have a TEFL or TESL certificate.
And it's a beautiful country with a wonderfully rich cultural heritage. (This is one of my favorite places because I love Vietnamese food. Goi Cuon (translucent spring rolls) with peanut sauce or Banh xeo ("sizzling pancakes" filled with shrimp, pork, egg and bean sprouts) with a spicy sauce, the national dish poh (pronounced "fur") ……….Let's not get me started. My mouth is watering just thinking about it!)
Taiwan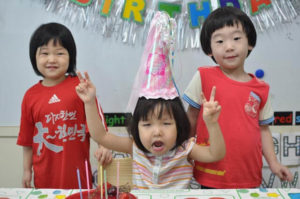 Taiwan has several different types of schools that want English teachers. The big chain schools called "buxibans" or cram schools, seem to focus on teaching correct vocabulary and spelling, rather than conversational English. The pay is about $600 per teaching hour, and you typically teach four hours a day.
This looked really good to me until I realized that it was in Taiwan dollars, and was about $20 USD per hour. Public schools will pay up to $2,600 USD per month, but this is for a full day from 8 am to 5 pm, and includes lots of work outside of just teaching English. It's becoming quite difficult to find jobs in Taiwan. One of the main reasons is that it is such a pleasant country to live in that many English-speaking foreigners have settled there permanently, and many of them teach English!
Teaching English in the Middle East
United Arab Emirates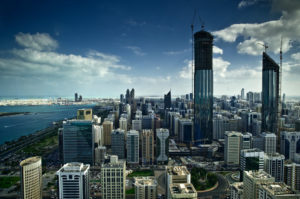 You can earn up to $4,000 USD in the UAE (United Arab Emirates). Dubai and Abu Dhabi are very popular because of their vibrant city life. If you work in one of the public schools, you will experience what it is like when a country undertakes a massive reform of its education system. This might be quite arduous, but interesting. International schools, have the same curriculum as you might have taught at home, parents are usually English-speaking, and most offer excellent facilities.
However, schools in the UAE are also extremely picky about who they accept and you will need a very good CV to be considered.
Oman and Saudi Arabia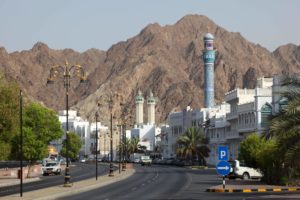 Oman and Saudi Arabia pay up to $3,000 or $3,500 per month. Oman has a very low cost of living (some estimates are at $700 per month), so you'll be able to save or travel. You can sometimes get a post in Saudi Arabia without a degree or certification. If you want to get a feel for what it would be like to teach in the Sultanate of Oman, there's a great description written by someone who has taught there and calls it "the hidden gem of Arabia". He believes it's the easiest of all the Arab countries to work in.
Saudi Arabia can be quite difficult to adjust to, because of its very strict cultural rules. However, as one female teacher commented, "I don't know anywhere else in the world where one can find such good payment compensation packages as an ESL teacher. The trick is to inform yourself of the rules of the country. If you don't agree, or cannot tolerate the cultural differences, it is probably best not to go. It is not your job to change their cultural traditions, but rather an opportunity as a woman to contribute to higher standards of female education."
Kuwait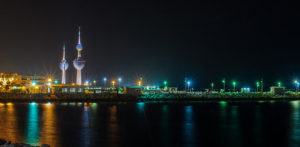 Kuwait has many international schools, and there are lots of teaching posts – provided you have qualifications and teaching experience. Average salaries are about $2,600 per month, tax-free. There are good opportunities in universities, as they are trying to model their systems on American universities. Many of the lecturers and students want to learn English. All Universities are based in Kuwait City, so you'll have the city vibe together with the Grand Mosque, the Souk Al-Mubarakiya food and handicraft market, and the new billion-dollar cultural center!
An interesting fact about Kuwait is that it has been rated highest in the Arab world on the Human Development Index (which measures lifespan, education level, GDP per capita) and on the Global Gender Gap. This last one measures how equal women are in the society in terms of health, education, economy, and politics. Education is clearly important in Kuwait.
Where are you going to Teach English?
So, there you have it. The answer to the question "How much money do you make teaching English abroad?" remains, "It depends". But I hope that this post has given you some ideas, at least about what the salaries are in Asia and the Middle East.
I hope that you'll do further research to select the right place for your own teaching experience! Please share your experiences with me.
Written By Kate Mark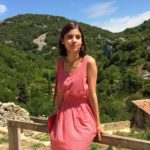 Kate is a mid-lifer who quit a growing corporate career to reawaken her passions and her lifelong dream of traveling the world.