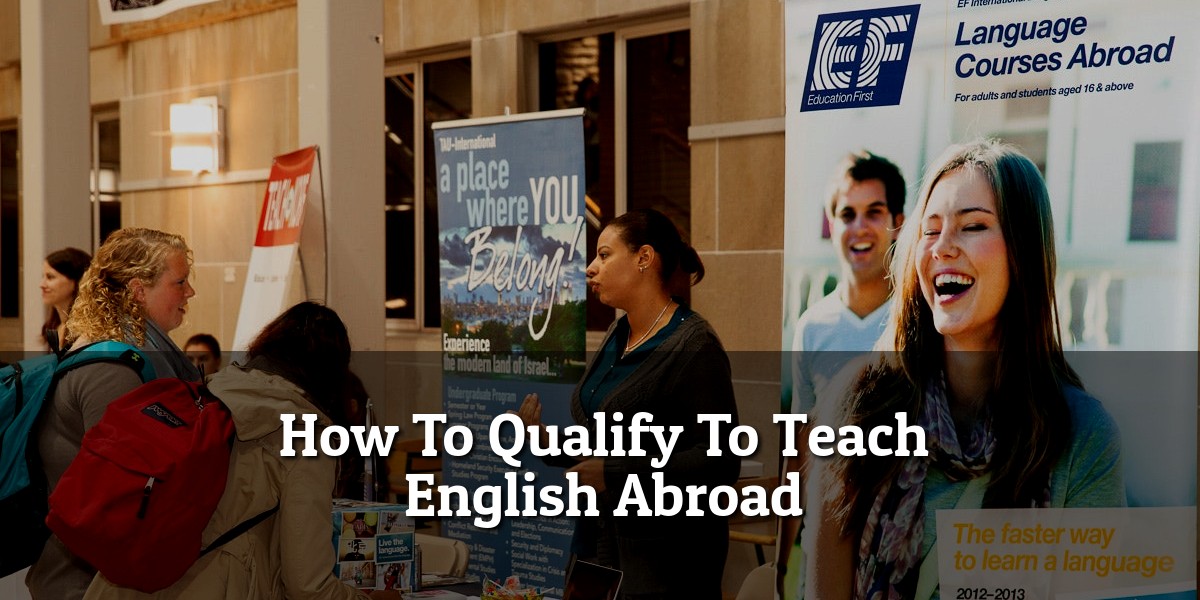 How to Qualify to Teach English Abroad - Straight Answers in 2021
Perhaps you read our earlier blog "Teach English abroad if you want to live your dreams" and you were excited by the prospects!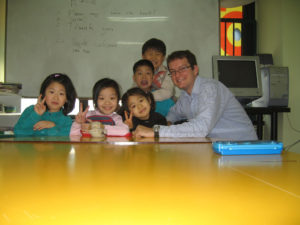 Now you want some facts! You want to know whether you qualify to teach English abroad, where and how you could get qualified, which countries require which qualifications, how you can find teaching jobs in other countries, etc, etc, etc.
OK, OK, slow down. We'll get to all your questions.
This article will give some answers and some basic information about how to qualify to teach English in many countries around the world. At the end, I hope you'll also understand the differences between ESL, EFL, TESOL, TEFL, CELTA, DELTA and all the other confusing acronyms! So here are some questions and answers.
#1: Must I be a Qualified English Teacher or have a Degree to Teach English Abroad?
Answer: The answer is "that depends". Some examples:
Registered international schools require a teaching qualification and a bachelor's degree from your home country. An additional qualification in Teaching English as a Foreign Language (TEFL) may be required.
If you have no qualifications, you might be able to teach in a language school, for adults or for children after school. This may be for ESL (English as a Second Language) or EFL (English as a Foreign Language). You would need a TEFL or TESOL qualification for this. (I warned you about the acronyms!)
Some people don't want a formal job and don't want to stay in one place for too long. Equally, there are people all over the world who just want to learn a little bit of conversational English and don't want formal classes or qualifications. Maybe you can meet via Craig's List, have some fun and relaxed times over coffee and drinks – and cover the cost of your travels.
Some countries will only give you a work visa if you have a degree
What is the Connection between Qualifications and Visas to Certain Countries?
Having a Bachelor's degree is a requirement if you want to get a work visa in some countries. Japan, South Korea, Singapore, China and most of the UAE and Middle East countries require degrees. The competition for jobs is very high in the Middle East – mainly because they pay so well. As a result, previous teaching experience is an additional benefit.
Be careful – some advertisements will say that you can teach in a country without a degree. This may be true – but you may be working there illegally on a tourist visa and without a work visa.
Some of the top destinations for teaching English abroad don't require a degree. These include Spain, Cambodia, Mexico, Argentina, Nicaragua, and Thailand. These countries also have a high need for English teachers. However, those without degrees may be paid less and have fewer benefits than those with degrees. As an aside, it's important to check visa requirement carefully. In some countries, like Vietnam, you can come into the country on a tourist visa and convert to a work permit once you find a job, and without leaving the country. This is not possible everywhere. In South America, you may have a 90-day visa for Argentina. At the end of the period, you cross over into Chile on a 90-Day visa for that country. After a few days, you can get a new 90-day visa and go back into Argentina. Don't get caught with the wrong documents in Russia – you'll be deported and barred from returning for several years.
In some EU countries like Italy, France, and Spain it can be very difficult to get a work visa, but you might get a student visa that allows you to teach for up to 20 hours per week. Some companies that provide TEFL training programmes have partnered with educational institutions in these countries so that you can get a TEFL qualification, learn Spanish or French and some cultural topics over the course of a year – and teach at the same time.
Some countries will also want medical examinations and criminal background checks.
What are the Special Qualifications for Teaching English Abroad?
The first distinction to make is between ESL and EFL: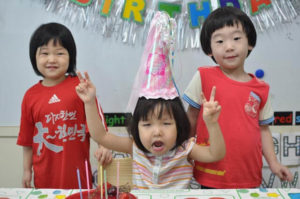 ESL: English as Second Language. Students would be those living in countries where English is the official language. They may be immigrants, foreign exchange students, company employees who have been transferred from other countries, and so on.
EFL: English as a Foreign Language. This refers to students who live in countries where English is not an official language (ie most of the world). Students generally encounter English in a classroom but speak their native language most of the time.
Clearly, as a teacher, you could be dealing with both groups. In fact, you could be dealing with the ESL group in your home country.
Teaching English Qualifications
TEFL: Teaching English as a Foreign Language.
TESOL: Teaching English to Speakers of Other Languages
CELTA: Certificate in English Language Teaching to Adults. This is a specific TESOL programme, regulated by Cambridge University, and has been running for four decades. It has recently been updated to "Celta", to indicate that the training is applicable to the teaching of both adults and children
DELTA: Diploma in English Language Teaching to Adults, (for those who already have a CELTA qualification or university degree). Again, the branding has changed from DELTA to "Delta" as for "Celta" above. It has the same level (level 7) as a Master's degree on the UK national qualifications framework TEFL and TESOL are common acronyms to describe a variety of training programs and certificates of varying quality, length and cost. Institutes and language schools around the world want to know that you have completed some type of specialized training.
Note that some training institutions will not accept you if you don't come from an English-speaking country. These are USA, Canada, UK, South Africa, New Zealand and Australia.
If I am a Qualified and Experienced Teacher, Do I need TEFL or TESOL Qualifications?
There are probably three answers here.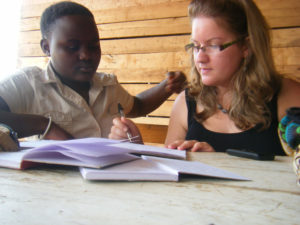 The first is technical. Some countries and employers require these qualifications.
The second is about your teaching skills. Teaching non-English speakers are different from teaching those whose first language is English. Getting some special tips, information about specific difficulties for other language speakers, understanding legal and administrative requirements in different countries are all important parts of teaching.
The third is about improving your job prospects. This is a huge market, but there are also many job applicants. The better your CV, the better your chances.
Who provides Training Programs for Teaching English Abroad?
English Teaching is a huge industry and, as for anything else, you are going to have to apply some criteria and common sense to select an appropriate service provider.
Some of the companies that came up at the top of searches included the following and you might want to look at some of them.
They will also give you links to other sites:
https://www.i-to-i.com
http://teach-international.com
www.internationalteflacademy.com
How To Choose a TEFL Training School?
Here are some criteria I suggest you apply in selecting a training provider:
Location. Some training companies have training resources in multiple countries and they also provide help with job placement afterward. This may be a good way to go, as your qualification will already give you some exposure to the culture and peculiarities of teaching English in that country. If you are working full-time, and want a part-time course, you'll obviously be looking for something nearby or online.
Price. There is a huge range in prices, but you must read the fine print. I saw a programme in Thailand that offered a 4-week accredited TESOL programme for about $1,300. It included free accommodation and meals at an upmarket hotel at a holiday resort for you and a partner (even someone not on the course), practical teaching experience, and help with job placement. This sounded like a good deal to me. But there are online courses for as little as $300. An accredited CELTA course starts at about $1,400.

Accreditation: You want to know that your hard–earned, and perhaps expensive, qualification is recognized.

Make sure that your programme is at least 120 hours long (usually 4-weeks full time or 3 to 4 months online), and that it includes up to 20 hours of practical teaching
Is the institution itself registered or accredited? Look for courses provided directly by universities. Look for accreditation from TQUK, College of Teachers, ACCET. I saw some accreditation by the Australian Qualifications Framework. Be careful of institutions that provide their own accreditation or give you a list of memberships – these often just indicate that they've paid a membership fee.

Trainer credentials: You might have to do some sleuthing here. Too many people have taught for a year or two and then set themselves up as experts.

Content: Check the course content. You need a proper curriculum, study aids, access to schools for teaching practicums. Role-playing with other teachers-in-training doesn't count. If you want to use teaching English abroad as the means to realize some of your dreams, you also need to take some practical, hard-headed decisions to make sure that you qualify. Otherwise, you'll remain an armchair traveler and never experience the amazing travel opportunities that teaching English abroad can offer.
I hope that you will evaluate what you already have, and what you need and that you will take the next step of investigating which training programs may be best for you.
Remember to save our site to your Favorites, and be on the look-out for our next post, which gives an overview of job opportunities to teach English abroad.
Written By Kate Mark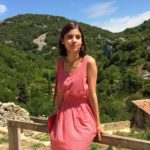 Kate is a mid-lifer who quit a growing corporate career to reawaken her passions and her lifelong dream of traveling the world.