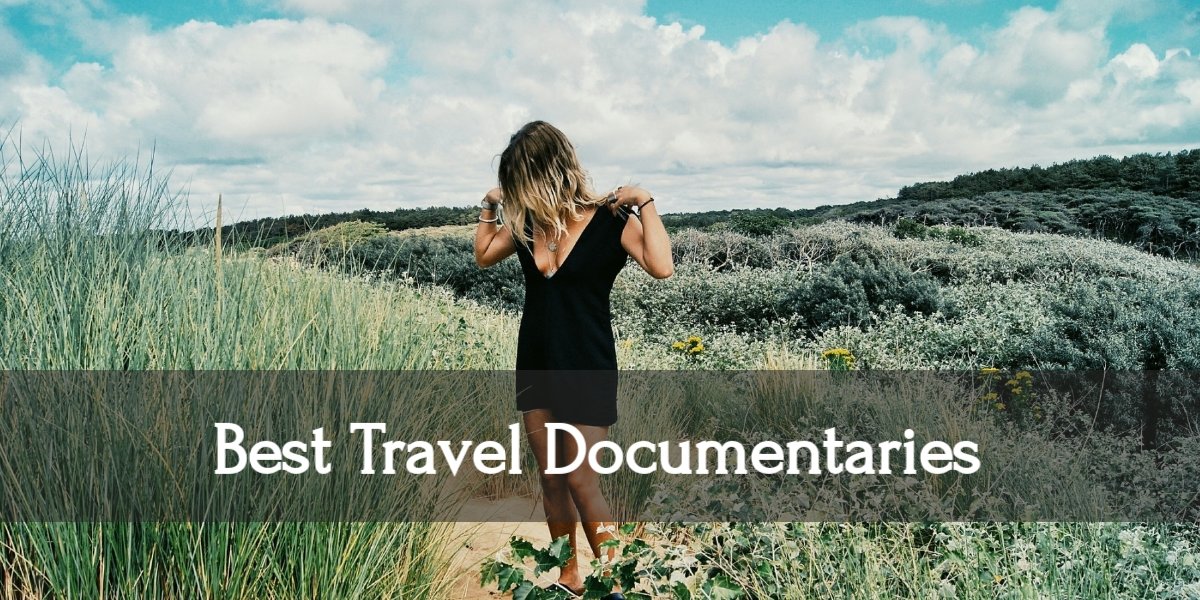 9 Best Travel Documentaries You Can Watch Right Now (Netflix & Prime Video) in 2022
Whether you're in-between trips or searching for inspiration for your next holiday, Netflix and Amazon Prime Video have all you travel junkies covered.
Here are the 9 best Netflix and Prime Video travel documentaries available now for your bingeing pleasure, viewable from the comfort of your own couch or wherever your nomadic journeys may take you.
Most Popular Travel Documentaries on Netflix & Prime Video
1. Ugly Delicious (2018-)
1 season, 8 episodes | IMDb: 7.8 | Netflix
Genre: Food Travel Documentary
Locations: United States, Italy, Mexico, China, Japan, Vietnam, Denmark,
If the way to a man's heart is through his stomach, then the way to the heart of a culture must be through its food. Award-winning chef David Chang and Academy Award-winning filmmaker Morgan Neville team up to bring you both a comical and thought-provoking take on the deep impact food has on personal relationships and cultures as a whole. Chang travels to acclaimed restaurants and humble kitchens throughout the world searching for not only the best tasting grub but also exploring the culinary and cultural origins of dishes that are common the world over. Be sure to watch the battle of Italian stuffed pasta vs. Asian dumplings.
2. Residente (2017)
90 Mins | IMDb: 8.1 | Netflix
Genre: Music, Travel Around the World
Locations: The Caucuses, Siberia, China, West Africa, Puerto Rico and more
After receiving the results of a DNA test, beloved Puerto Rican rapper Residente embarks on a globe-trotting journey to discover his roots, both ethnically and musically. His journey takes him from Europe to Asia to Africa and eventually home again, and along the way he explores the history, war, poverty, beauty, and social injustices of each region through their people and their music. His message: We are all interconnected, and music is the world's universal language. A stunning soundtrack and insightful storytelling make this a must-see.
3. Dark Tourist (2018-)
1 season, 8 episodes | IMDb: 7.8 | Netflix
Genre: Gothic Travelogue, Travel Around the World
Locations: Colombia, United States, Kazakhstan, Turkmenistan, Cambodia, Myanmar, Indonesia, Benin, South Africa
Looking for an unconventional (or frightening) holiday? Journalist David Farrier has compiled a long list of macabre destinations for the bravest travelers. As an industry, dark tourism is characterized as traveling to places that are associated with death or disaster; it may not be everyone's cup of tea, but it's definitely fascinating to watch while you Netflix and Chill. If you'd like to observe a Mexican exorcism, explore a town abandoned due to radiation, or witness the cleaning of a mummified corpse in Indonesia, this is the show for you.
4. Stephen Fry in America (2018-)
1 season, 6 episodes | IMDb: 8.0 | Netflix
Genre: BBC Travel Documentary
Locations: United States
If the voodoo stuff isn't up your alley and you're looking for lighter fare, British comedian Stephen Fry's journey through America's 50 states (in a British taxi, no less) will do the trick. The hilarity lies in watching a foreigner explore America's national and regional quirks; that and Fry's famous British wit. His honest examination of what makes America—well—so American (the good, the bad, and the ugly) is what makes the show authentic, and frankly worth watching.
5. Jiro Dreams of Sushi (2011)
82 Mins | IMDb: 7.9 | Netflix
Genre: Biographical, Food, Japan Travel
Locations: Japan
The awe-inspiring story of 85-year-old sushi legend Jiro Ono must be seen to be believed. He is the auspicious owner of a sushi-only restaurant–located underground in a Tokyo subway station—that seats 10 people—that serves dishes at $300 a plate—and has three Michelin stars. This lovely documentary details the triumphs and flaws of his personal life and his unyielding drive for perfection and the toll it inevitably took on his relationships. This isn't just a film for foodies, it's a fascinating look at Japanese culture as well.
6. Encounters at the End of the World (2007)
100 Mins | IMDb: 7.8 | Netflix
Genre: Exploration, Road Less Traveled
Locations: Antarctica
Follow Werner Herzog to the end of the world; Antarctica's largest habitation, McMurdo Research Station. There he finds a breathtaking and fierce world known only to the few who have ever had the chance to travel there. His documentary is in part expeditionary, and of course, promises extraordinary cinematography from stunning underwater dive footage to magnificent polar landscapes. But it's also deeply personal as he looks into the strange yet familiar lives of the people who have made such a hostile environment their home. It also provides a philosophical look at the effects humans are having on earth's most precious environments and wildlife.
7. Desert Runners (2013)
95 Mins | IMDb: 7.6 | Prime Video
Genre: Adventure Travel, Drama
Locations: Chile, Antarctica, China, Sahara Desert, UK
Chronicles four inspiring extreme athletes who are attempting to complete the Four Deserts: a series of 250-kilometer marathons run through the world's most hostile environments, its four deserts (the Atacama in Chile, the Gobi in China, the Sahara in Africa, and Antarctica) within the same calendar year. The documentary takes you through their grueling training, the highs and lows of their personal lives that inspired them to even dream of undertaking such a feat, and their successes and failures as they attempt what seems to be the impossible. The scenery is visually stunning and if this film doesn't make you want to get off the couch I don't know what will.
8. Tales by Light (2016)
2 Seasons, 12 Episodes | IMDb: 8.3 | Netflix
Genre: Photography Travel Documentary
Locations: Brazil, Bahamas, India, Namibia, Kenya, Antarctica, Vanuatu, and More
This is travel gluttony at its finest. Tales by Light may be one of the most visually stunning documentaries on Netflix, and its unconventional take on the travel doc makes it especially intriguing. See the earth's wonders through the lenses of six professional photographers, each searching for the perfect shot in their own unique style and photo concentration. When you get past all the eye candy you'll be equally captivated by the stories each photographer wants to tell through their work.
9. Life Off Grid (2016)
85 Mins | IMDb: 6.6 | Prime Video
Genre: Eco-Living, North-American Travel
Locations: Canada
Ever wonder what it's like to live completely off the grid, with no connection to electrical or natural gas infrastructures? See what it's like to disconnect as Jonathan Taggart and Phillip Vannini travel across Canada visiting and interviewing 200 people doing just that. The film is fascinating as it examines not only the challenges but also innovations off-gridders have come up with to survive in this unconventional (yet strikingly natural) way.
Honorable Mentions
Okay, here are a few more goodies, because…
Well, why not?
You can never watch too many good travel documentaries, right?
There you have it: the 9 best travel documentaries available on Netflix and Prime Video right now, plus a few extra just for kicks. Now you have no reason to not scratch that travel itch. Go grab a bucket of popcorn and get ready to book those plane tickets.
Bring on the wanderlust.
Written By Kate Mark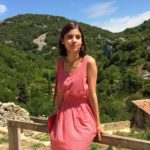 Kate is a mid-lifer who quit a growing corporate career to reawaken her passions and her lifelong dream of traveling the world.