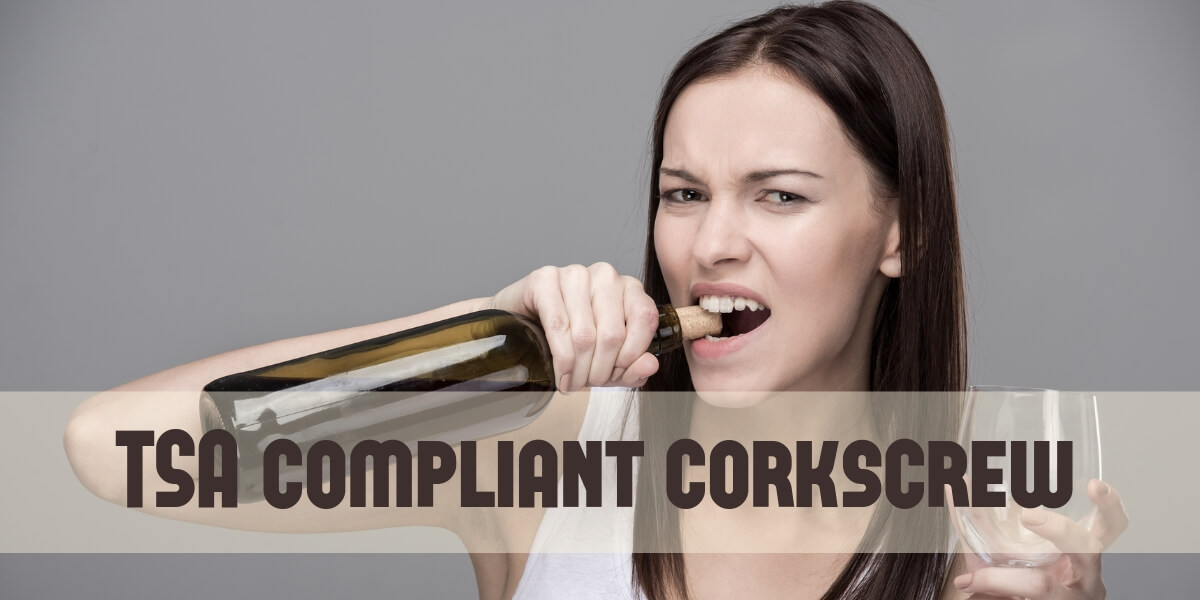 Open Your Favorite Wine Bottle in Seconds With Corkscrew in 2022
After a long and busy day, we all seek relaxation. For some, that means reading a book, watching a funny TV show, or a movie. For some, it means going to dance classes. Then again, there are those who like to chat with their friend or spouse and have a glass of wine.
While it may not be so hard to find a good book, or movie or a dance studio, finding a good corkscrew is a tough job. Most of them break easily or get stuck in the cork. God, I have when that happens. I nether get wine nor I get the corkscrew.
Well, in this short article, I will give you an offer that you can't refuse – a good corkscrew.
Jetsetter TSA Compliant Corkscrew by True Review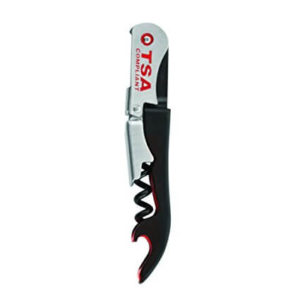 If you want to open a bottle of wine after your work or have a romantic weekend in Paris, this could be just what you need to spice up your night.
This travel wine opener is made of stainless steel, thus it's guaranteed to last. In addition, the arm is double hinged, so it won't break or lose after some time. What a relief huh?
In order to keep this corkscrew as functional as it can be, you should take care of it. Think of it as your best friend. So, you need to hand wash it and dry it immediately. That way, its performance will be at a maximum. Of course, this means that washing this unit in the dishwasher is a sin! I'm kidding, but if you do that, the corkscrew will last much, much less.
Even though this unit is TSA complaint, as it turns out, it won't pass airport security in Europe. So, if you plan to go there, you need to buy another corkscrew.
But, this unit is worth every penny and highly functional. So, whether you want to take it on your travel or to your home, you will love it!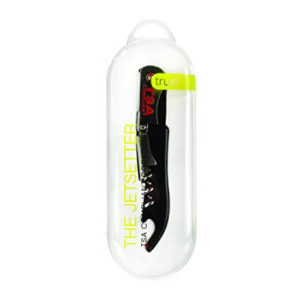 Pros:
Stainless steel construction makes it durable and sturdy
Double hinged arm won't break
Integrated bottle opener
Cons:
Doesn't comply with few European rules at the airports
Bring the Party with You
Well, now that you met Mr. Jetsetter TSA Corkscrew, it's time to open up that bottle of Chardonnay. We all deserve some time to enjoy the things we love, and if that means talking to your spouse and having a glass of wine, why not (just don't overdo it of course).
Written By Noah Smith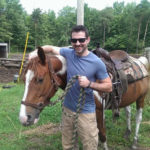 Noah is a freelance writer who has traveled over 32 countries so far. Onebagger is the place where he shares trip details, travel itineraries, planning and booking tips and travel tales. His aim- to help you plan your travel adventure on your terms, choose best travel gear and to your budget.