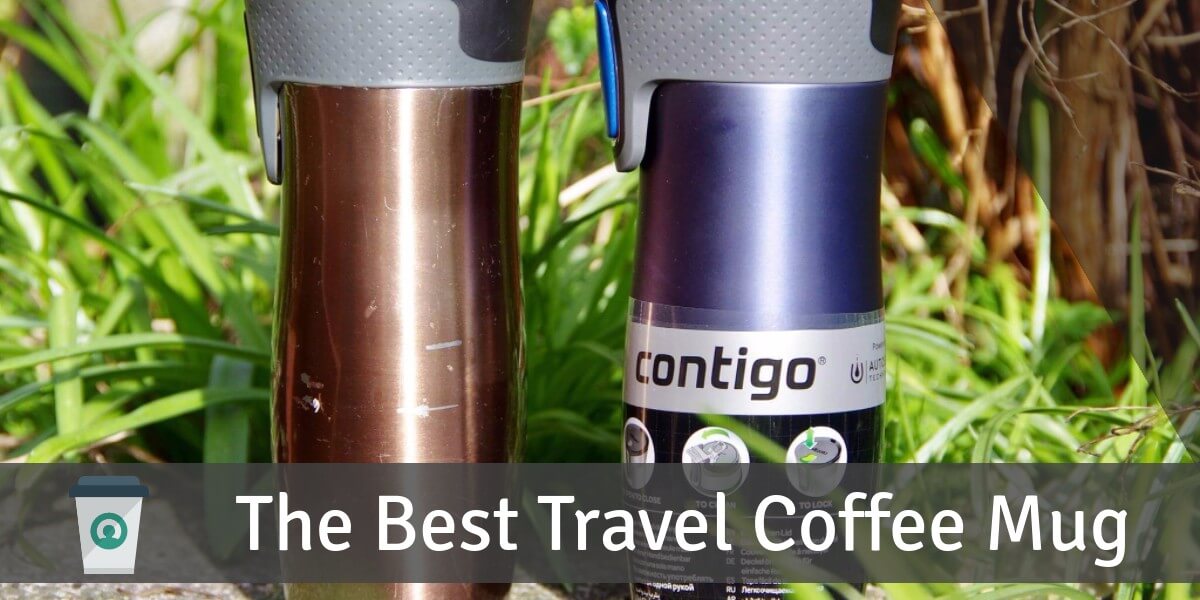 The Best Travel Coffee Mug (Vaccum Insulated, Leakproof and Spillproof) in 2021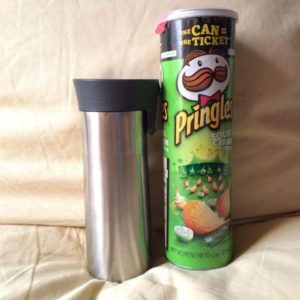 Is there anything better than drinking a hot cup of coffee when you're at the coffee break or when you're taking a long walk in the morning? I don't think there is. It seems that every person in the world has a travel mug, which is completely understandable.
These mugs are so practical that you can take them with you wherever you're going and enjoy your favorite beverage when you want. But, trust me, choosing a good travel coffee mug isn't such an easy task.
Now, you may not believe me, but, I have a couple of questions for you, to prove you wrong. Do you know what features a travel mug should have? How much money would you spend on a coffee mug? Do you care about the design and the look of your travel mug?
Whether you want to buy a gift for someone you care about or want to get a travel coffee mug for you, this is the right article for you. Today, I'm sharing with you how to choose the best travel mug out there so that you can make your journeys tasty and unforgettable.
Choosing the best travel mug
Here are the features you want your travel mug to have if you really want to have the best one.
Outstanding heat retention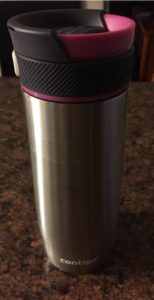 The first thing your travel mug should have is a great ability to keep your beverage hot or cold for hours. Best travel coffee mugs keep a beverage hot for up to five hours, and cold for even 12 hours. This is possible because top-rated travel coffee mugs have double walls.
Materials
Speaking of heat retention and double-wall design, stainless steel travel coffee mugs are the best choices for that. You can also choose ceramic travel coffee mugs if you don't need the best heat retention out there. There are also plastic coffee mugs but they don't hold heat for long.
Durability
Of course, the durability of your coffee mug will depend on how well it's made and from which materials. Once again, stainless steel coffee mugs are your best bet, but plastic travel mugs can also last for a long time if properly taken care of.
Leak and spill proof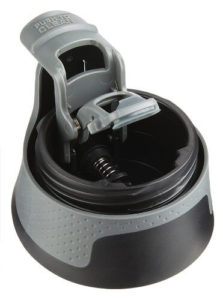 Clearly, one of the most important features of a good travel mug is a sturdy seal that fits snugly. It should prevent your coffee from spilling and leaking. Look for a travel mug with a locking lid so that you're 100% sure your precious beverage will be safe and sound when you're on the go. This is also important if you plan to carry your travel mug in the same bag as your laptop and documents.
Can you use it with one hand?
Another interesting thing you want your coffee travel mug to have is practicality. Meaning, if you're driving, you need a travel mug that allows for one-hand usability. So, look for a travel mug that comes with an opening so you can take a sip while driving.
Design and color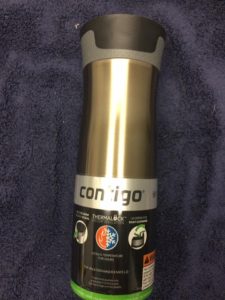 What I love about travel coffee mugs is that there are thousands of shapes, designs, and colors to choose from. So, if you're a person who loves cute coffee travel mugs, you'll be impressed when you see all the options you have. For Star Wars fans there are also star wars coffee travel mugs. Also, there are some plain designs, if fancy and funky isn't your thing. Similarly, if you want to buy a travel coffee mug as a gift, you can get a personalized coffee travel mug and really surprise your loved one.
How fast can you clean it?
Another thing to take into consideration when choosing a good travel mug is how fast you can clean it. Best travel coffee mugs can be washed in a dishwasher, without a risk to damage its performance and quality. But, I always love washing my travel mugs with hands, just in case. Besides, it's not like washing a coffee mug is complicated and hard.
Price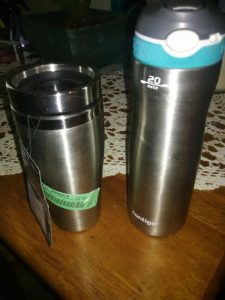 You also need to think about how much you want to spend on a travel coffee mug. I suggest you go for travel mugs that cost around $20 because they deliver good value for the money yet you don't spend too much on it. Don't buy cheap travel mugs, because you get what you pay for.
Usability
The last thing to think about is how often you plan to use your travel coffee mug. If you want to use it while driving to your work, make sure your coffee mug fit your car's cup holder. On the other side, if you want to use your travel mug while taking a walk to your college, buy the one that comes with a strap so that you can carry it with ease.
Best travel mug for coffee - Contigo West Loop Stainless Steel Travel Mug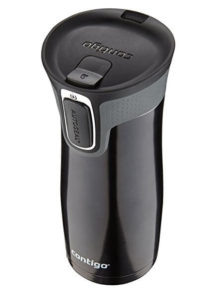 One of the best travel mugs I've come across is this one right here. The Contigo travel mug delivers great performance and quality, while it doesn't cost a lot.
Thanks to THERMALOCK Vacuum Insulation, this mug will keep your beverage hot up to 5 hours, and cold for about 12 hours. In addition, the lid is spill and leak proof, because of AUTOSEAL technology.
And this travel coffee mug is ideal for one-handed drinking because you can open the lid with just one push of a button. How handy is that?
On top of all, you can choose your favorite color, and drink coffee in style.
Ready to Enjoy Coffee while Traveling!
Well, coffee lovers, this is all you need to know about choosing a travel coffee mug that makes a difference. Just keep in mind the things I mentioned, and finding the best travel coffee mug for you or your friend will be a piece of cake.
Written By Noah Smith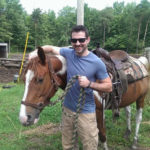 Noah is a freelance writer who has traveled over 32 countries so far. Onebagger is the place where he shares trip details, travel itineraries, planning and booking tips and travel tales. His aim- to help you plan your travel adventure on your terms, choose best travel gear and to your budget.