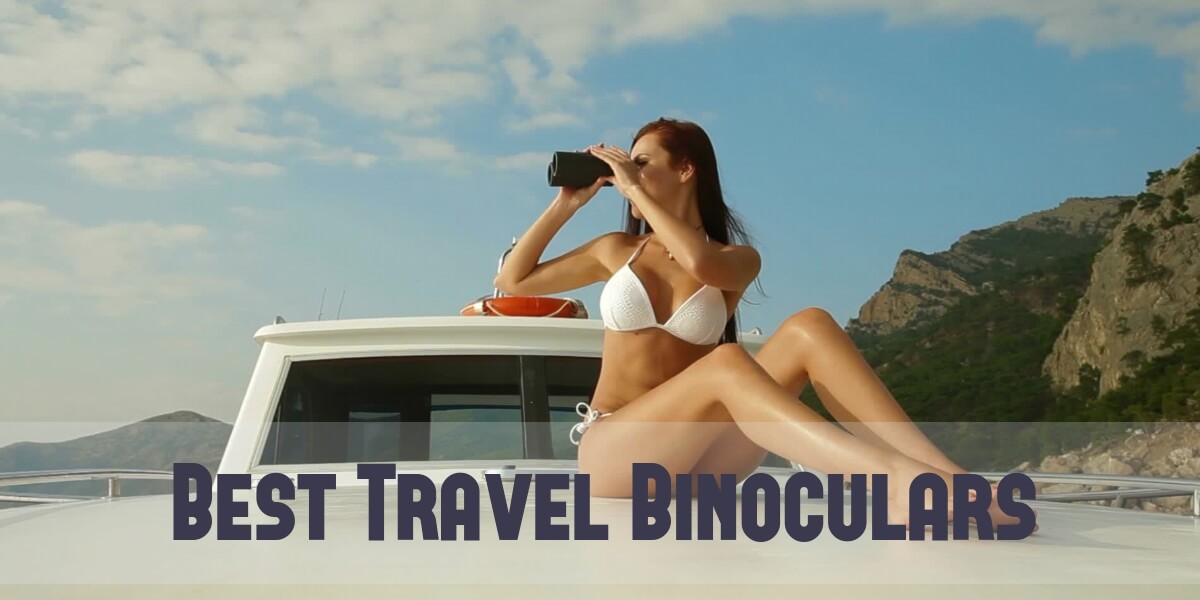 The Best Compact and Lightweight Binoculars for Travel in 2022
As someone who loves to explore the beauty of the world, I can't imagine going to my trips without bringing a pair of binoculars with me. My motto is: Where I go, my binocs go with me. Thanks to this convenient little device, I can enjoy all those splendid landscapes, wildlife, and even underwater sea life.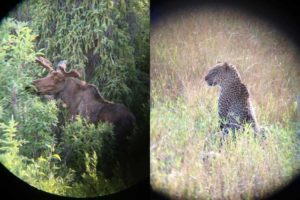 Trust me, once you see the world through binoculars, you'll never again think of the beauty around you the same way. In fact, you'll learn to appreciate all those little beautiful things that make trips and even everyday life more fun and valuable.
But, enough about me and my trips, let's see how I can help you find the best pair of binoculars out there so that you can enjoy the trips like never before.
Types of Small Binoculars
There are two types of binoculars, according to their prisms: Roof prism and Porro prism.
The first type is designed to be more lightweight and compact, thus it's perfect for traveling. This type doesn't have too many internal parts, which means it is less likely to break or fail.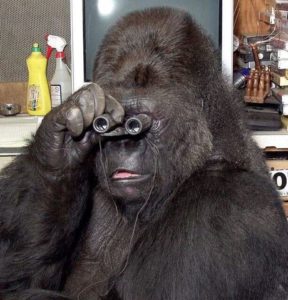 However, this type isn't so great when it comes to the image quality unless you're willing to spend a fortune on it (don't be crazy). It's ideal for wildlife viewing, birdwatching, and for sports events.
The second type is also a good choice for all the aforementioned uses. Now, this type is best binoculars for the money than the previous one, but it has more poignant parts. This means, pray for your binoculars to last otherwise you would just waste your money (and of course you don't want that, right? Hmmm, right?).
In addition, this type is not as compact so you probably want to buy a case for it, so that you can put it in your bag, without worrying if it will damage. But, this type offers a better quality image.
How to choose Good Small Binoculars for Backpacking or Hiking?
Size
Unless you're some kind of superstar or a fashion freak, you want to carry as little things on your trip as possible. So, when buying a pair of binoculars, you'd probably want the one that will easily fit into your bag or suitcase. Also, you want to have a lightweight pair of binoculars, since zooming the world around you for a couple of hours means your hand will start to hurt.
Magnification and objective lens diameter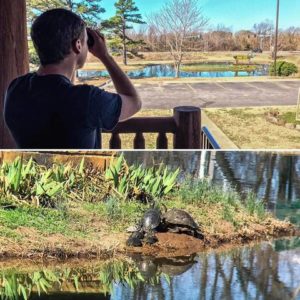 Have you noticed the numbers in binoculars specifications, for example, 10 x 42, or 7 x 20, or even greater (I think you've got the point)? Well, these numbers refer to magnification power and objective lens diameter.
Of course, you can always buy 10 x 42 binoculars, but why would you do that? For viewing wildlife, and landscapes, you'll be just fine with binoculars that have 7x to 10 x magnification power (this means you'll see the object 7 or 10 times closer than it seems to the naked eye).
Coatings
In order to give you better and clearer image, lens surfaces need to have special coatings. Just be aware that some manufacturers use cheap coatings, which are pretty much useless. Before opting for a certain pair of binoculars, the smart thing would be to read reviews and try to find out about the quality of the coatings.
Prisms
The materials of which the prisms are made can greatly contribute to the image quality. There are BAK4, SK15 and BK7 prisms.
BAK4 - This is arguably the best material used for prisms. It will transfer light better than other materials, as it has a lower critical angle.
SK15 - This material is rarely used for binoculars. However, the images will be very rich and will have a high level of contrast.
BK7 - This material is most commonly used for binoculars, even though it is of a lower quality than the first type. However, it provides outstanding light-transfer properties, so the images look great.
What about focusing?
When it comes to focusing there are center focus, individual focus and focus-free systems. The first one is most common for traveling as it is ideal for looking at a variety of distances. So, look for binoculars with the central focusing knob (like my favorite pair of binocs have).
Weatherproof, waterproof or fog proof?
In case you plan to use your binoculars in the rain, or in any moist conditions, make sure to choose a weather and waterproof binoculars. Similarly, if you want the binoculars that won't become foggy each time you go from the cold location to the warm, buy fog proof model (obviously).

Oh, and let me share a trick with you: while every fog-proof binocular is also waterproof, it doesn't mean that every waterproof binocular is fog-proof. Confused? Well, read again.
The Best Compact Binoculars For Sightseeing/Safari - NIKON Travelite VI Binoculars Review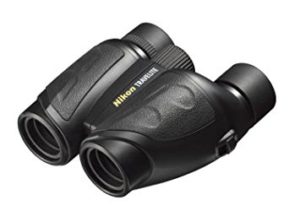 Well, now that you've learned a thing or two about binoculars, can I finally tell you why I love this amazing pair of binoculars so much? Then, keep reading.
This model has quality multicoated optics that give a much clearer image, so I can see all the small details on the object I look at.
A large central focusing knob is easy to use, which is a very convenient feature, especially if you are in a hurry. This handy little device features BAK4 high index prisms and Click-type diopter adjustment ring which also contribute to the image quality.
But, what I really love about this model is the stability of the view, even without the use of a tripod. In addition, it has the compact design, so I can slide it into my bag or carry it around my neck. The icing on the cake is a rubber coating that allows for perfect grip, so I don't have to worry about the device falling from my hands and breaking.
Take it on your Trips and Enjoy!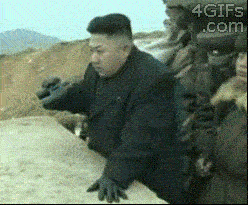 And there you have it guys – my favorite binoculars and a little buyers' guide to steer you in the right direction. I hope that this article made your search for the best binoculars for your journeys a whole lot easier. Enjoy your trip(s)!
Written By Noah Smith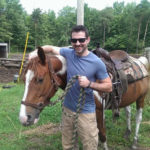 Noah is a freelance writer who has traveled over 32 countries so far. Onebagger is the place where he shares trip details, travel itineraries, planning and booking tips and travel tales. His aim- to help you plan your travel adventure on your terms, choose best travel gear and to your budget.